4 Design Trends Every Landlord Needs to Be Aware Of
Written By
Belong on Feb 1, 2022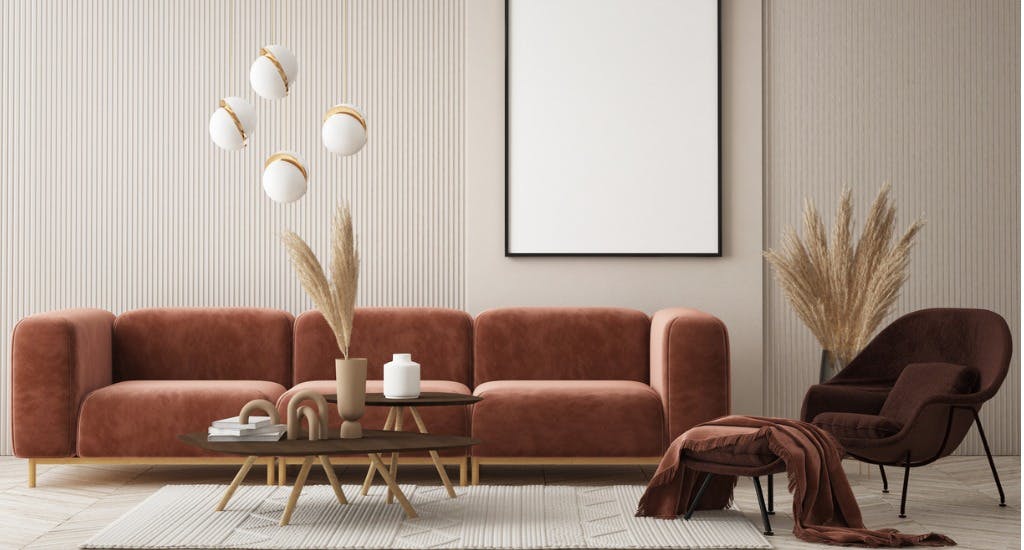 As the calendar turns to 2022, it's time to consider what design features can make your home more attractive on the rental market. These 4 inspiring trends are easy to integrate into your home – and will make potential residents line up at your next open house.
It's true in fashion, music, and movies: with every new year comes new trends. It's also the case with interior design and décor, which is a subject that our readers care a lot about. After all,  how a home or apartment looks, the visual impression it makes, can determine how much it will bring on the open market. 
Keep in mind, though, that at Belong we don't fashion ourselves as experts when it comes to design. But we are alert observers, and given how carefully we follow what's happening in the real estate world, we have naturally developed a sense of what's cool and what's not. 
The trends that we predict for 2022 look both forward and back. They are practical and psychological reactions to the seemingly endless pandemic cycle we still find ourselves in, while also anticipating what life will be like once COVID's firmly in the rear-view mirror. 
Understanding these trends will help you understand the state of mind of your residents, so you can anticipate their wants and needs.
You own a home.
We have someone to ❤️  it.
Design Trend #1: Flexible Layouts/Multi-Hyphenate Rooms
As we've spent more and more time at home over the past few years, we've begun to re-think what the home is really for – and how it satisfies us - on both a macro and micro scale. 
It's been happening for a while but is even more true today. The names you typically see assigned to the interconnected boxes on a floor plan are no longer relevant: the "dining room" isn't used just for dining, nor is the living room reserved exclusively for family time. 
The lines have been blurred permanently. People who are looking at your house aren't just considering how they're "supposed" to use each individual space — they're wondering what else they'll have to use it for. A kitchen that doubles as a teleconferencing hub, a bedroom that acts as a home office, a playroom that can also be used as a home gym. The landlords and homeowners that can anticipate the needs of their renters and accommodate them will be the ones that have the happiest — and longest-term residents. 
For some inspiration, consider this article from Good Housekeeping, that shows how a simple trundle bed can turn a kids' playroom into a second bedroom, or how a folding table can turn a dining room into a living room with the drop of a leaf. 
Design Trend #2: Biophilic Design
As a result of our being shut in to such a degree over the past few years, biophilic design – design that reflects our desire to be in contact with nature – is trending up this year. That means you should expect to see more skylights, wall-wide windows, and houseplants beautifying your Instagram and Pinterest feeds all year.  The Nordroom also expects to see more natural materials being used in interior design – everything from cork boards to terra cotta floors. These kinds of touches can serve as a reminder of the world we're missing out on, the world outside our doors; they make us feel warm and nostalgic for the lives we were leading only a few years ago. At their most inspiring, they make it feel like you're bringing a bit of the out-of-doors into your life.
Design Trend #3: Natural/earthy colors
Speaking of bringing the outdoors inside, we see a return of the sort of natural and earthy tones that were prevalent in the 70s. Not just your browns and oranges (which, according to Vogue, are in this year), but greens, too — seafoam, mint, and sage. Etsy's most searched color is emerald green – in fact, they've named it their color of the year!
We're not saying you're going to see a big revival of shag carpets and drug rugs and lava lamps. Instead of feeling retro and passe, we predict these colors will feel soft and subtle, warm and inviting. So if you're looking for new residents, don't be afraid of painting the walls a color other than white — at least not this year. In this article from Good Housekeeping, interior designer Beth Diana Smith namechecks Sherwin Williams' Evergreen Fog. People are looking for interiors that remind them of nature, and subtly evoking that feeling through a smartly chosen wall paint can be a cheap and easy way of accomplishing just that. 
Design Trend #4: Outdoor Spaces Matter
Because we've spent so much time indoors — and because whenever a new COVID variant emerges, the only safe place to have social interactions seems to be outside — making the most of whatever outdoor space you have will make your home more attractive. 
But how can you make your outdoor space feel as homey and welcoming as a living room or a den? A new patio or deck, a gazebo or a firepit, a bright shiny new barbecue or grill, fashionable, comfortable outdoor furniture— anything that makes it easier for your residents to spend time outside with their friends will make your home that much more lovable. 
Making your rental home more attractive 
Obviously if you're self-managing your own rental property it isn't as important to be on-trend as it is if you're running your own design consultancy. But still, in order to make your home as desirable and marketable as possible — and to attract the best possible tenants —  it's smart to be aware of what's in, and what's out, when you're staging and photographing your house.
First impressions matter, whether in-person or video, the photographs and video tours that Belong can create for you. Keeping your property up-to-date signals to potential residents that the house is loved and looked after.  Even your future resident decides to move in their own furniture, who among us doesn't want to be inspired?
All that makes it that much more likely that they themselves will love and look after it.
Want to learn more about how Belong can help make your home more attractive to potential residents? Click here.