4 Simple but Impressive Interior Upgrades For Rental Homes
Written By
Belong on Aug 31, 2021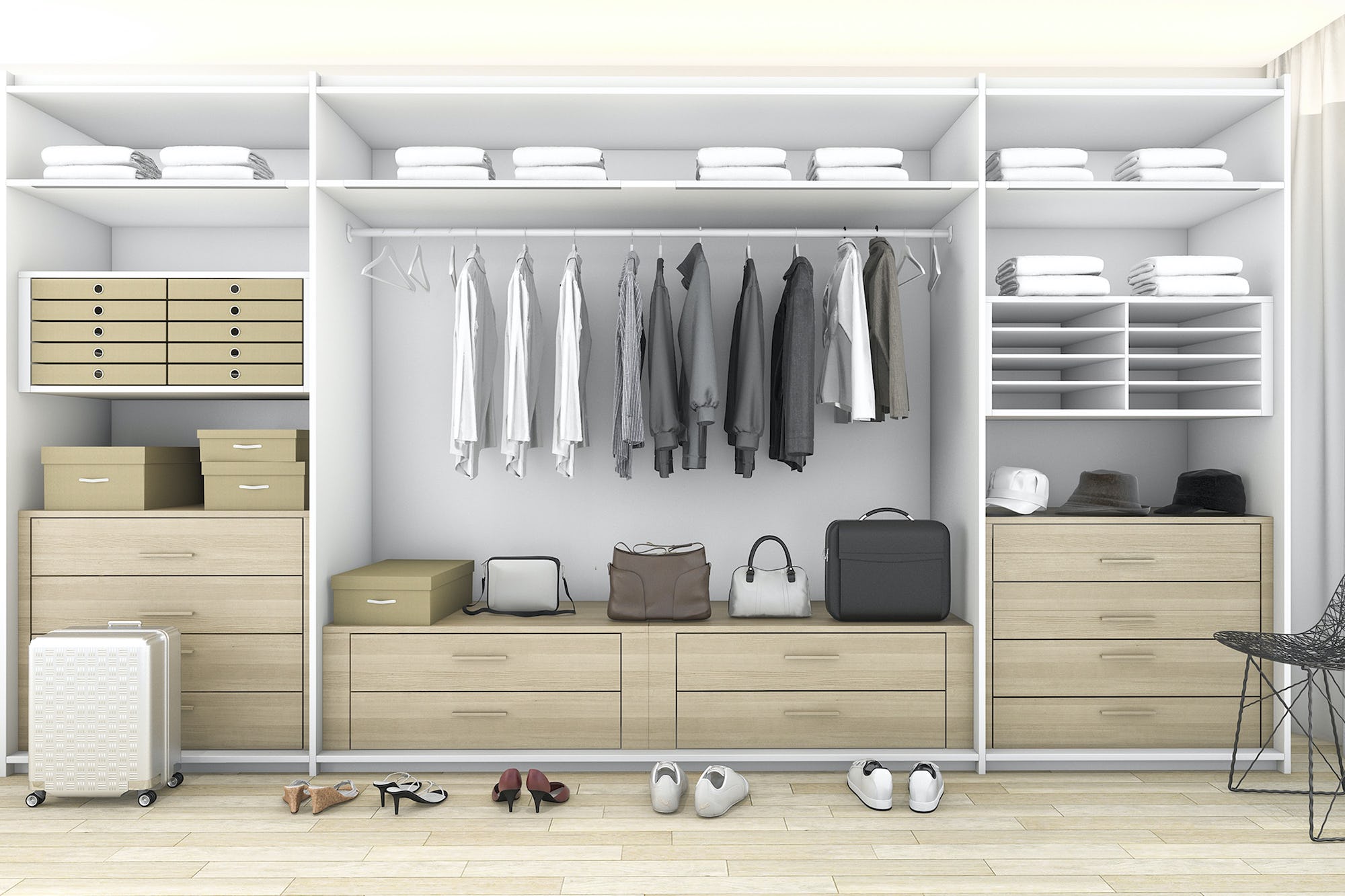 Homeowners who list their properties with Belong love their homes and want their residents to feel the exact same way. These simple, quick, and budget-friendly upgrades will help renters fall in love with your home much faster. 
Belong is the innovative property manager built to minimize vacancy (which is one reason that homeowners love us so much).  But sometimes renovations are necessary.  This shouldn't be viewed as a burden, but an opportunity to smartly update the property.  Simple, elegant upgrades to the living space can pay dividends immediately, and down the line, making your home that much more attractive to potential residents — many of who are looking for certain creature comforts – and Belong knows from experience what they are.
1. Transformed closets
Though a glamorous walk-in remains the gold standard, most people are keenly aware that finding one is something of a pipe dream. That being said, the many intelligently designed organization systems on the market can make a closet feel luxurious by making the greatest use of the available space.  From Ikea to Wayfair to the Container Store, there are a ton of cost-effective options these days.
Belong is a big advocates of closet systems, because they mean so much to residents. They communicate that the private spaces only they see are as important and cared-for as the living room or the bathroom or the kitchen. It makes them feel great, too, every time open the closet door and see everything so neatly arranged and displayed.
2. New air conditioners
The paradox of climate change: summers are getting hotter, making everyone want to blast the AC 24/7, but you can't help but feel guilty doing so, knowing the thing that is keeping you cool is also contributing to global warming.  Fortunately there are many new energy-efficient models that should at least mitigate the guilt; there are also new models that run quieter, so you can have a Zoom call without shouting.  We've also seen models that hang below the window frame, allowing the maximum amount of light to pour in through the windows.  Because what's summer without a little summer sun?
3. Fabulous floors
Redoing the floors can be costly and time-consuming. There is a fashionable solution though: vinyl stickers that you can cut to measure and stick onto the floor. Of course you can do this throughout the entire apartment, but we recommend starting in the kitchens and the bathrooms. Why?  First of all, the tiles you find on the floors of many bathrooms and kitchens are so 80s; second of all, those floors tend to take a beating, so why not redo them on the cheap — especially if the results look anything but!
4. Charming molding and trim
Adding molding and/or trims to walls/windows/cupboards can be an affordable way to instantly give an elegant, charming lift to a space. Picture rail trims invite tenants to add their own artwork to personalise a space, but even if they go unused, they have an aesthetic value in and of itself. You can also use thin, contrasting trim to open up and lighten a space - so we recommend avoiding thick or wooden trim which can look heavy and dated.
Belong can make the upgrades and find the right tenants
Even if people aren't actively looking for these kinds of upgrades, the fact that the homeowners care about their home — and their next residents —makes the place that much more desirable. When you've taken the time to upgrade your property, you need a committed partner who can ensure you can capture the value in your monthly rent. By partnering with Belong, we can assist with upgrades and renovations to your rental and find someone to love it, fast.