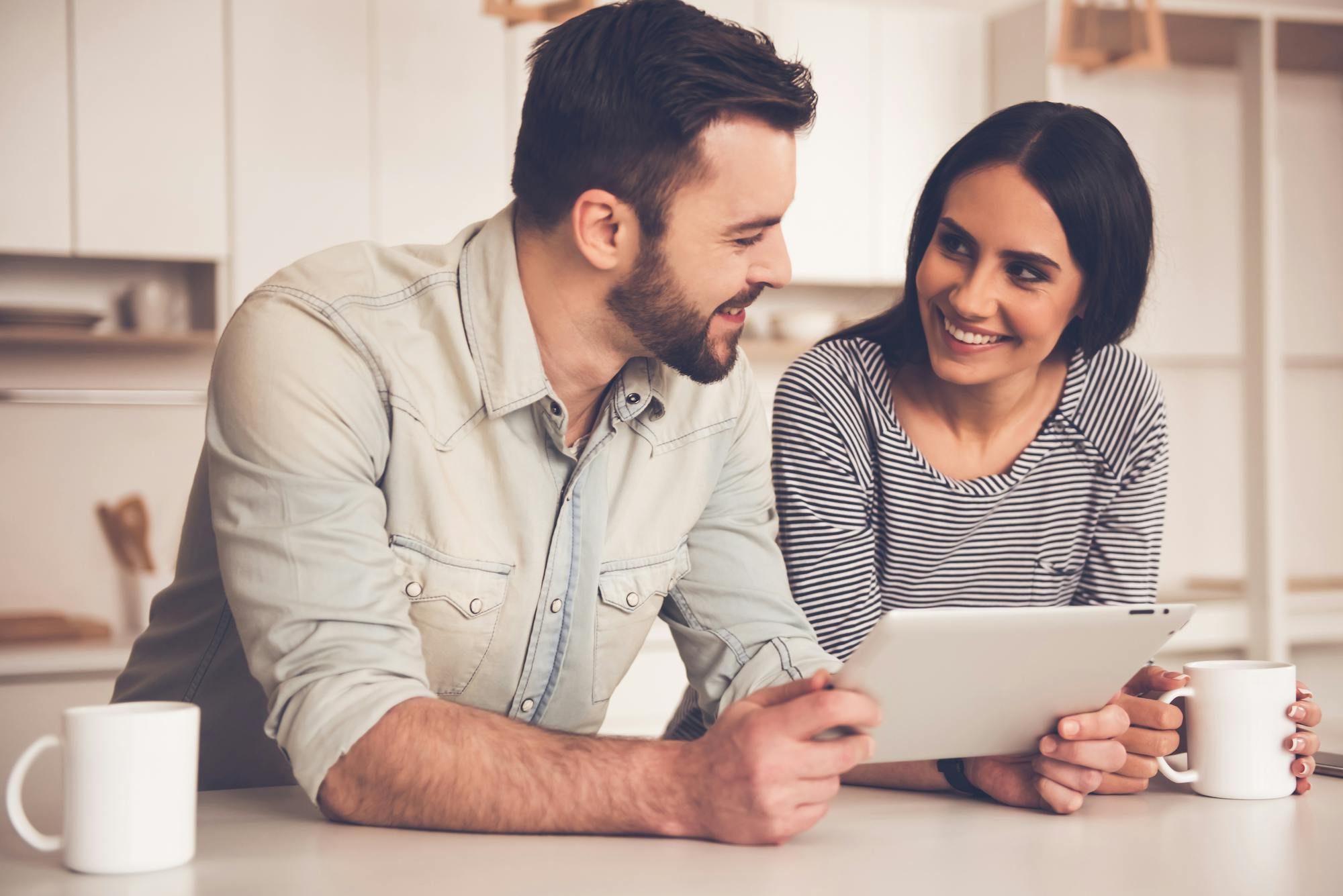 Technology is changing many old-fashioned, stuck-in-the-past industries; up until now, property management hasn't been one of them. But things are moving forward, and fast! Read on to discover how one property management company refuses to take yesterday for an answer.  
When an industry is transformed dramatically – and shakes the status quo – it changes everything. Sometimes though it takes a while to fully accept how profound that change is. But once you accept it, you can't go back.
For example, think of how different the world was before Uber or Spotify or DoorDash. Now, we can't imagine what life would be like without them. These are technologies that suddenly made the previous ways of doing things obsolete.
The same holds in the world of property management. If you're a homeowner – and aren't following the disruptions in the category – it's like you're living in a world where you can't book a car from your phone, or stream a virtually unlimited music library, or get food delivered from your favorite restaurants.
One major disruptive player in property management is Belong. Like the other examples of change agents, they've brought the power of sophisticated, consumer-friendly technology to a tired and under-innovated category. They have created a beautiful product experience. But, unlike Uber and its ilk, Belong doesn't rely on technology exclusively. They also bring a level of passionate personal attention to the industry. 
To anyone who ever dealt with a conventional property manager and their many failings, the difference between that unfortunate experience, and what Belong delivers, is instantly obvious. 
To start with, Belong is focused entirely on finding people who will love your home as much as you do. That's core to their DNA, and it's why the homeowners they represent are usually not investors, but people who are looking to generate income from a family home, or a home they inherited.
To reinforce that personal connection, Belong never calls you a landlord. You're a homeowner. And the people you are renting to are residents, not tenants. In fact, Belong believes in their tenants to the extent that they are willing to guarantee the rent. No matter what. 
That's one level of disruption. But Belong has also taken what was a clumsy, manual process and turned all the steps and paperwork into a joyful digital experience. What can be done electronically, is done electronically. What must be done in person – like moving, like repairs and renovations – is managed through a combination of a dedicated 24/7 concierge, a vetted network of over 10,000 contractors, and a digital platform. 
You own a home.
We have someone to ❤️  it.
As a further example of Belong's sophistication, they developed a sophisticated Market Price Optimizer. While old-school property managers just check listings and make a "guesstimate," Belong's algorithm takes into account multiple variables to deliver an accurate price that neither leaves money on the table, nor prices the home above the market.
It has been said that you don't appreciate how broken things are, and how much they need to be fixed, until someone comes along and does it.   If you own a rental home, you may be so used to the broken experience that you've stopped thinking about it.  Like the expression goes, "A fish doesn't know the water."
But when homeowners move to Belong, and their eyes are opened, they will realize just how much they had to put up with before.  And that they never have to deal with it again, because disruption has arrived.
Adam Hanft
Editor in Chief
Adam is a futurist - co-author of "Dictionary of the Future" - brand strategist, public-company board member, former comedy-writer (but he hasn't stopped being vaguely amusing), and an investor in Belong.