How to Deal with a Bad Property Management Company
Written By
Belong on Mar 22, 2021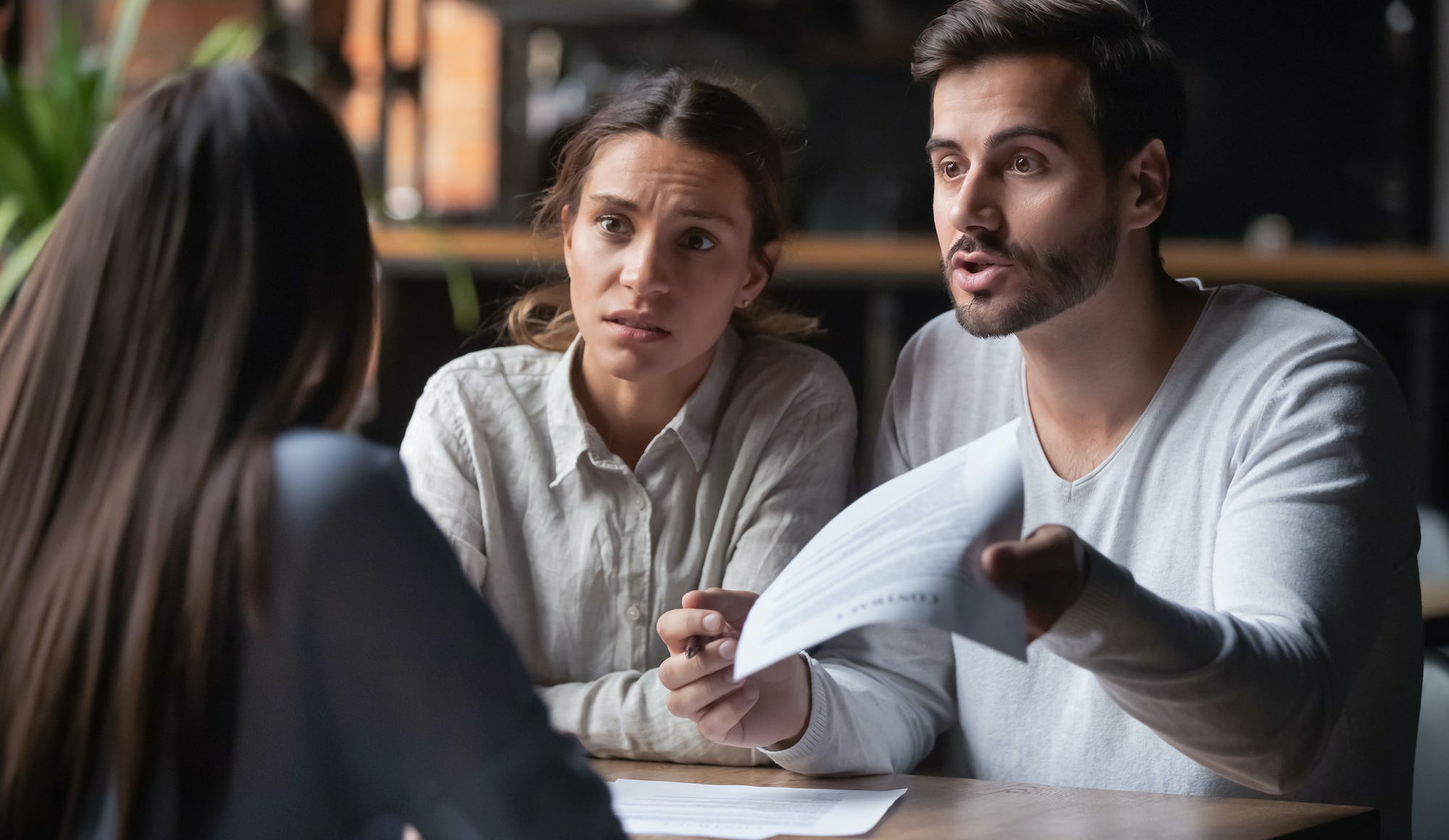 Working with a bad property management company is risky and can lead to serious issues. Learn how to deal with a poorly run company and what red flags to look for.
When you entrust your investment to a property management company, you deserve a skilled and responsive partner. Sadly, in the wrong hands, your objective of reducing workload and day-to-day responsibilities turns into a cash hemorrhage. Or worse, a lawsuit against you.
At Belong - recognizing that we do property management right - we're often asked what the signals are for property management done wrong. Read on, for the sorry details.
8 red flags for bad property management
Bad property management companies lack transparency, aren't reliable, and end up creating more problems than they solve. In many cases, you will be able to spot the telltale signals before deciding... Unfortunately, often these red flags don't appear until after you've started working with a substandard property management company. Keep your eyes wide open for these warning signs:
Red flag #1: Poor communication
In today's digital world, there is no excuse for flawed and irregular communication. A response within 24 hours is essential. If a property management company is non-responsive early in the relationship, it is likely they will be unable to meet tenant needs when it comes to repairs and other essential services.
You're paying for someone who must respond to tenant issues quickly and address them in a timeframe that will not just satisfy, but delight your tenant. That's what Belong was built to accomplish, but where the vast majority of property management companies fall dreadfully short.
If it takes a week to send a plumber to fix a garbage disposal, if your tenant needs to be constantly emailing, you've obviously made the wrong choice in a property management company. Unsatisfied tenants are unlikely to renew and may terminate early. 
If you see this problem emerging, we advise you to immediately put the property management company on notice that they are failing to live up to their obligations.
Red flag #2: Poor follow-through
Best-in-class communication goes beyond the initial response. At Belong, we've heard many examples of property management companies where there is no follow-up after the initial interaction. Often this happens because the company is technologically antiquated and has no system for tracking repairs and maintenance.  
Belong was built to be a digitally-first platform, and we employ sophisticated tracking software to stay connected to our maintenance team, enabling us to keep on top of every single tenant request.
Red flag #3: Poor knowledge of Landlord-Tenant rules
This seems screamingly obvious, but shockingly many property management companies are ignorant about the complexity of federal and state laws that have been but in place to protect the rights of renters and to maintain a fair housing situation for tenants. A baseline standard for a property management company is to have a sophisticated understanding of the Fair Housing Act and follow these regulations to make tenants feel comfortable. 
If for any reason, your  tenant ever feels discriminated against, for any reason, this is a serious problem and can burden you with expensive and emotionally draining legal complications.
Red flag #4: Limited services
If you don't live near your rental properties, if you have a large portfolio - or if you want to off-load the full responsibility to your property management company - then it is essential that you choose one that has a full range of property management services. 
Drill down deeply into what services a management company provides and what tasks they will do for you: tenant screening, maintenance, repairs, and rent collection. If the company doesn't offer these, or is sketchy about their capabilities, then keep looking or consider changing companies. 
Red flag #5: High eviction rate
Eviction is the ultimate sign of failure. 
The hard truth is that one of the most difficult parts of being a landlord is finding good tenants. The best property management companies employ a thorough tenant screening process, using checks, referral checks, and employment verification to weed out potentially bad tenants. 
There are tools today that make it possible for property management companies to scrutinze applicants with more rigor and granularity than ever before.  
Before choosing a management company, interrogate them about their capabilities in screening new tenants. You should also ask, directly,  what their  eviction rates  are, compare it to the state's average.
A reputable property management company will be delighted to share its results, and will have a rate below the state average,  A reluctance to share their results is a clear signal to head for the exit.
Red flag #6: High vacancy rate
High vacancy rates are another sign of abject failure. Superior property managers have a vacancy rate well under the average for the state or area. It's painfully obvious that a high vacancy rate means the properties the company is managing are costing their owners the cash flow they rely on.
All of the reasons for a high vacancy right are solvable - and Belong addresses them, one by one:
A high vacancy rate - attributable to eviction of tenants breaking their lease - is attributable to inadequate screening
Vacancy can also be the result of the property management company doing a shabby job of advertising or marketing the property
Finally, high vacancy rates are often the result of market ignorance the; company doesn't pay attention to or understand the local market rates and has overpriced the home. 
Make sure the company you go with has a low vacancy rate while also having steps in place when vacancies do become an issue.  
Red flag #7: Limited hours
Renting is an around-the-clock service. So a leading-edge management company must offer 24/7 support.
Pipes don't respect the clock and leak between nine and five. 
Of course, not all issues need immediate attention, but the problems need to be triaged, with emergencies addressed promptly. If the company you are using doesn't have someone available outside of regular business hours, that should be the end of the conversation, full stop.
Belong is available 24/7 - and not just with someone who takes notes, but with a concierge who can activate an emergency response immediately.
Red flag #8: Late payments
At Belong we hear many stories of property management companies who seemed fine - until when the rents are due. The property management company won't be apparent until after a few months in or when rent is due. If you're not getting rent payments at or near the beginning of each month, you have a problem.
It  could be a sign that the company isn't able to get the tenants to pay on time, which is a sign of poorly screened tenants. 
But the problems may not be on the tenant side.  Maybe the company is understaffed, forgetful, or has poor bookkeeping practices. Or, equally devastating, it could be a sign that your property management company is struggling itself, and is using rent payments to float their own expenses.
Any of these reasons is a sign you should start looking for a new property management company, pronto.
Feet to the Fire: How to Deal With a Bad Property Manager
If any of these waving red flag are distressingly familiar, you have three ways to deal with them:
1. Negotiate a better position
This is the place to start, but systemic problems make negotiation a challenge or near impossible. Have an honest conversation with the management company to see if there is a solutions. Make a list of the pros and cons of continuing to work with the current company. If the cons are more than you can handle, then it may be time to find a new company or take on the role yourself. 
2. Fire the property management company and take over
If you have the time and energy to take on the responsibilities of managing your properties, then this could be the route for you.  But in Belong's experience, this is not a long-term solution for anyone other than those who have time, patience and skills to take this on.
3. Switch to a new property management company
Cut the cord and find a replacement who will meet your needs. Your hard-earned, bitter experience will make you savvier about the standards your new property manager will need to meet. If you choose not to hire Belong - and we can't imagine why!  - use our service deliverables as your benchmark.
5 legal consequences of discrimination and negligence
Beyond just failing to satisfy a tenant - the downside of a property management fail includes serious legal consequences:
Violating Federal Fair Housing laws and state housing regulations by discriminating against potential tenants or violating other rules
Entering the property without notifying the tenant
Failing to disclose hazardous living conditions like mold issues and lead from paint. This could lead to tenant claims of serious medical issues
Refusing to quickly repair damage to the property that may affect the safety and health of the tenants
Refusing to return the security deposit in the statutory time limit and making illegal deductions from the security deposit
This could potentially result in a claim paid to the tenant for double or triple the damages

How to file a complaint against your property manager
While each state regulates property managers in different ways, you can respond to a really bad apple by filing an official complaint with the following organizations. Your first step, though, should be to:
File a formal complaint with the company, which can motivate them to attend to your concerns and issues.
The Better Business Bureau (BBB): The BBB provides trusted ratings to consumers and other businesses. Simply visit BBB.org to file your complaint.      
The US Department of Housing and Urban Development (HUD): Visit HUD.gov to file an official complaint with the government regarding your property management issues. The department will perform an investigation into your issue to see if a fine or other disciplinary actions need to be taken against the company.   
The City Department Related to your Issue: Depending on the issue, you can file a complaint to the city in which your property resides. Failure to comply with city regulations can result in the company losing its business license.


How to fire your property manager
If you are ready to move on from your current property manager, you will need to take a few steps before kicking the company to the curb. First off, give notice according to your contract; most will require a 30, 60, or even 90-day notice.
Sometimes a company will also only allow termination after cause, which is why it is important to understand what constitutes a breach at the beginning of a relationship, and keep careful records. Depending on your contract, you may have to pay a termination fee unless you can prove a e breach Make sure to have all communication in writing or email 
Once you make a change, let your tenants know who will be taking over, and how the tenants can contact the new company. This is an opportunity reaffirm your commitment to your tenant's ultimate satisfaction.
No need to go into detail, but feel free to collect tenant complaints if they were unsatisfied with the management company so it doesn't happen again with the new company. 
Post-termination, make sure to collect all documentation and paperwork the company kept about your property. They should have kept a record of security deposits made, lease agreements, and repair and maintenance expenses.
Get your home loved at Belong
If you are a homeowner looking for someone to love your home as much as you do, we invite you to join Belong. Belong provides a property management experience that is technology-enabled, with a human heart. That combination is far superior to current offerings. We offer end-to-end services for your home  designed to transform the rental experience into a world-class hospitality service for both you and your residents. We currently offer services to homes in the Bay Area, the LA area, and Orange County. See if you qualify today at Belonghome.com.