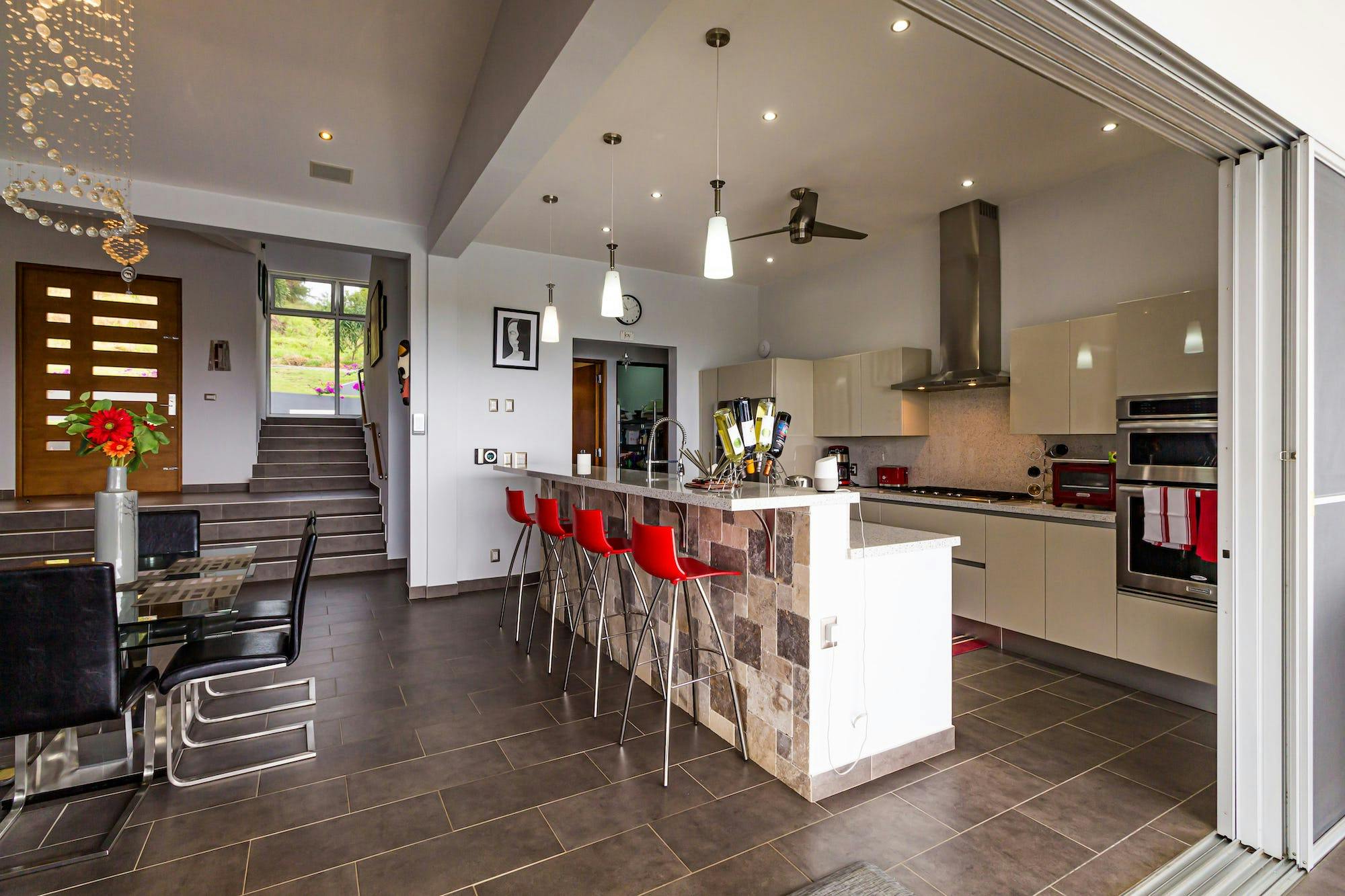 Becoming a landlord doesn't need to be a daunting experience. We're here to show you how, with this simple guide that details your responsibilities and common landlord obligations (that you won't need a legal degree to understand). 
Is there anything more grown up than owning real estate? There sure is — it's the double responsibility of owning a home that someone else will live in. Suddenly you've got the obligation of being a property owner, as well as a legal responsibility with its own set of requirements. But becoming a landlord doesn't need to be a daunting experience. We're here to show you how, with this simple guide that details your responsibilities and common landlord obligations (that you won't need a legal degree to understand). 
Providing a safe and habitable home for others to enjoy        
Your basic responsibility as a landlord is to provide a safe and habitable space for someone to enjoy as their home. This is known as a "warranty of habitability" that applies to all leasing on a residential property. This legal standard makes perfect sense and is eminently fair: if you couldn't live in your rental property, no one else should have to either. Of course, there are specifics and even legal requirements that make up this warranty, so let's dive into them now. 
Self-managing a rental home? Check out BelongX, the newest way to self-manage a rental home without the worry.
Landlord responsibility #1: A home that is sound and secure
It's common sense that any property you want people to live in must be structurally sound and capable of providing basic shelter. But beyond that, it's also your responsibility to ensure that the building complies with all state and local building codes. 
Before listing your home on the rental market, you need to ensure that everything is in good working order. When we work with homeowners, the first thing we do is prepare their homes for future residents — which includes having our own professionals come in to complete any property maintenance and repairs so you don't have to worry about nasty surprises for your new tenant. 
Landlord responsibility #2: A home that has access to life's necessities 
A house should be in good repair, but it also needs to be a livable space. As a landlord, it's your responsibility to ensure that the home offers:
Shelter and protection from the weather with functioning roof, exterior walls, windows and doors
A supply of hot water and cold running water
Working lights and safe electrical system
Access to heat
Bins for garbage collection
Safe and maintained floors and where applicable, stairways and railing that meet the local building codes, including handicapped access
At Belong, we connect people with houses worthy of love. That's a high standard, but it's core to our community. We ask our homeowners not to turn a blind eye to things that you feel like tenants may put up with. If you would fix it in your own residence, fix it in your rental home. 
Landlord responsibility #3: A home that is free of hazards
Your home should do no harm to the people that live there. That means it's your responsibility to ensure that there are no hazards and that safety measures such as smoke detectors are installed and working. 
Some states, including California, also recognize that the presence of toxic mold in a home can lead to severe health problems. As a result, in such jurisdictions, it's a landlord's legal responsibility to provide written disclosure if you become aware of mold in a home you are renting out. This applies when there is a significant amount of mold in a home (visible or hidden) that exceeds safe exposure limits and is therefore a threat to health. 
Since it is often difficult to assess the level of mold presence, you might need a contractor who specializes in this work. When a house is listed with Belong, we take on that responsibility. 
Landlord responsibility #4: A home that is pest-free
US Tenant laws stipulate that it's a landlord's responsibility to provide a clean premises, free of rubbish and vermin infestation. Different jurisdictions have their own definition of what constitutes vermin, but it's safe to say that if it's creepy and crawly — it shouldn't be in your rental home.
One offender that causes landlords headaches is bed bugs. Despite its reputation, NYC isn't the place most prone to bed bugs — it can and does happen all over the US. Particularly if you're renting out a furnished house, it could be the landlord's responsibility to ensure that it's free of bed bugs for incoming renters.
This is one of the many reasons why we recommend that homes be rented unfurnished — furnished homes open you up to more chances of damage and pest problems. If you're looking to attract long-term residents, let them bring their own stuff to make it feel like their own. 
Landlord responsibility #5: A home that can be enjoyed in peace 
A tenant's right to "quiet enjoyment" is a common phrase used in landlord-tenant law. This doesn't mean getting SFO or LAX to re-route their planes from over your home, but it does mean that you need to be aware of those things you CAN control.
First, as a landlord, you may only enter your rented home during occupancy in the following scenarios:
To make needed repairs or assess the need for repairs (applicable to some states)
In cases of emergency
To show the property to prospective new renters or owners, dependent on the language in your lease agreement
Most states require you to provide 24-48 hours' notice (written notice, that is) to residents before you enter a tenanted rental property. You can't show up whenever you want to check how things are going. Nor can you use the property for your own storage, unless that is a lease stipulation.
What about responsibility to the neighbors?
Did you know that as a landlord you can be found liable to your neighbors if your residents interfere with their own 'quiet enjoyment'? While it might be hard to imagine being held accountable for the actions of other people, it is your responsibility to ensure that the residents of your home are being respectful. This means making sure that the people living in your home aren't throwing lots of loud parties, or that they aren't involved in any criminal activity.
In some cities, a landlord can be held accountable and fined for a range of infractions, so it's worth keeping note of your local quiet hours and making them clear to tenants. Your rental agreement should include provisions for tenants to respect the rights of residents of nearby properties or face eviction. If complaints are made, take them seriously and address them before the authorities get involved.
Landlord responsibility #6: A home that is well maintained
Maintenance is key to keeping any property in habitable condition. If your lease agreement doesn't specify who will mow the lawn and remove the snow, it could be your responsibility.
If any necessary repairs are ignored and turn into a safety hazard, there can be consequences. Depending on local or state laws, your resident could withhold rent if you did not respond to a maintenance request in a timely manner. They could also hire an expensive third-party contractor to make the repairs and leave you footing the bill. 
If your home is looked after with Belong, you will never have to worry about repairs or chasing contractors. With an extensive vendor network of over 10,000 professionals, we put help at your fingertips. To really make maintenance a 'set and forget' experience, we can also arrange regular services on monthly subscription so they take place like clockwork.
Have your home loved with Belong
If you are a homeowner looking to make sure your home is right for tenants (and stays that way), we invite you to join Belong. Belong goes behind property management to create a rental experience that is tech-enabled, with a human heart. 
Belong is simplifying the rental experience and helping more homeowners reach their financial goals through real estate. Visit our homeowner's page to find out more about how our services are helping people to ditch property management in Seattle, San Francisco, San Diego, Los Angeles, Tampa, Orlando, Jacksonville, Miami and many more.