Real Estate Investing in a Fire Risk Zone: What you need to know
Written By
Belong on Nov 7, 2022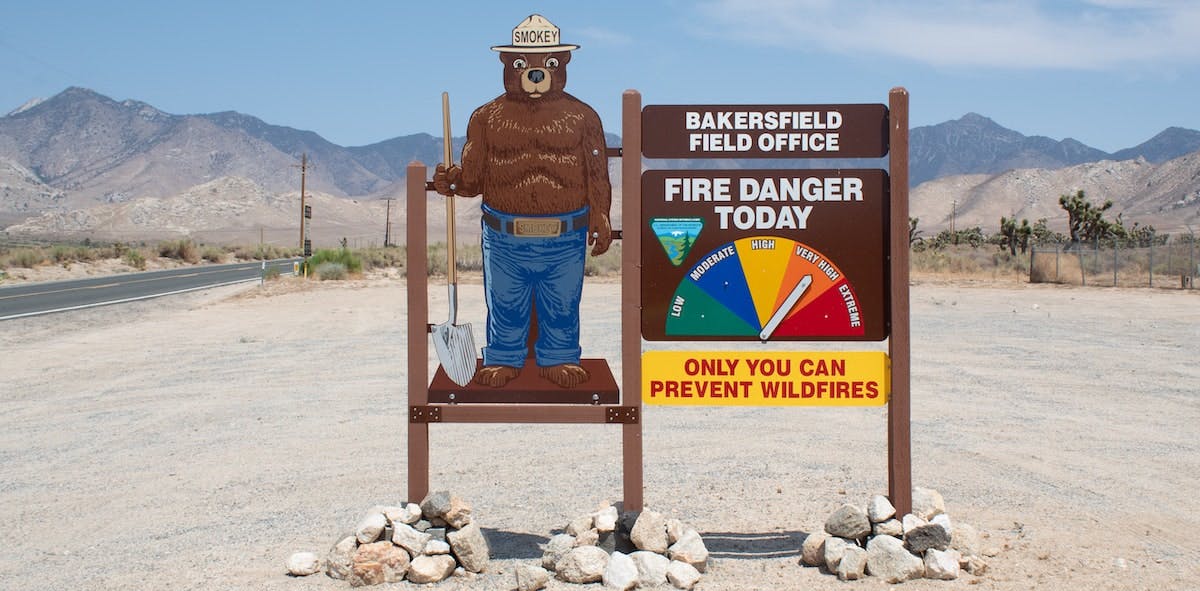 Destructive fires are becoming increasingly common, especially in the American West. States like California and Colorado have seen record-setting blazes damage or destroy hundreds of homes in recent years as the effects of climate change seem to worsen. For homeowners and real estate investors, this presents a number of risks and challenges, especially because (unlike with flood zones) there is no national standard for building codes or defining high-risk fire zones. 
Thankfully, there are tools to help home buyers understand their risk and choose appropriate fire insurance.
First, what is a fire zone?
Fire zone designations and associated building codes vary from state to state. In California, building zones are rated from Low to Very High fire risk, and the state has Realty Disclosure laws that ensure you'll be informed of the property's status during the purchase process. For most other states, you'll need to do research with your realtor to understand the property's level of risk. 
How to research your property's fire risk
Local and State Building Codes for that Zip Code
Your first step should be to research the local zoning for the property you are considering purchasing. Because fire risk and regulations vary so much by state and even municipality, going straight to the "horse's mouth" is the surest way to get the most accurate and up-to-date information regarding the official risk designation for the property. 
First Street Foundation
After understanding official risk designation, you may want to use a tool like this fire risk calculator from First Street Foundation. First Street is a Brooklyn-based nonprofit that has mapped flood, fire, and heat risk to nearly every property in the United States. They use several reliable data points (from property tax data to satellite imagery) to assign a risk score that factors in zoning, construction types, weather, and more. 
Executive Director Matthew Eby told CNBC, "We calculate every individual property and structure's risk across the country, be it a commercial building, or be it an individual's home. What you're able to see from that is that one home might have the same probability as another of being in a wildfire, but be much more susceptible to burning down."
Fire Maps from the US Forest Service
The Fire Maps from the US Forest Service are a bit less user-friendly, but they provide the most up-to-date global data on wildfires. These are an important place to look if you're seriously concerned about a specific location or property you'd like to purchase.
Protecting your home or investment property from fire risk 
There are things you can do to protect a property that is in a high-fire-risk zone. Cathy Prudhomme, Firewise USA Program Manager for the NFPA's Wildfire Division, told Homes.com that homeowners should prioritize the following:
Budget for modern, risk-mitigating construction features such as fire-resistant roofs and siding. Your insurance agent can help you decide on the best type of roof for your home. 
Work to implement best practices in the home ignition zones on the property (removing debris, keeping flammable materials at a distance, fire-resistant landscaping, etc). The surrounding property is often even more important than the actual structure, in terms of fire damage prevention. 
Ensure a minimum of two ingress and egress routes from the property — both so that residents can evacuate if needed, and so firefighters can easily defend your property if needed. 
Add a readily available source of water to your property such as a well or pool if possible. 
Choose a home insurance policy with robust fire protection, and carefully consider the recommendations from your insurance agent regarding risk mitigation opportunities. These may also lower your insurance premiums! 
Are homes in high-fire-risk areas a good investment?
It may seem counter-intuitive, but homes in high-fire-risk areas often sell for a higher price. According to Redfin, "the typical home with high fire risk sold for $119,200 (27.6%) more than the typical home with low fire risk." This is likely partially because homes facing high risk of wildfires are near popular West-Coast metro areas. While homes in burn zones may decrease in value (as much as 23%) in the aftermath of a wildfire, this effect does not seem to be permanent.
Considering these factors, investing in a property that is located in a high-fire-risk zone can be profitable. It really depends on the property itself and the risk-mitigation steps that the owner is willing to take in order to protect the home and its residents. 
Don't invest in a fire risk zone without expert help 
Only you can determine your level of comfort with the risks involved in a fire risk zone property, but Belong experts can help! Our rental pros bring years of experience and data to the table to help you understand how much you could earn and what property maintenance might look like in the area. Whether you own a property in a risk zone or are looking to purchase one, get in touch and we can help.