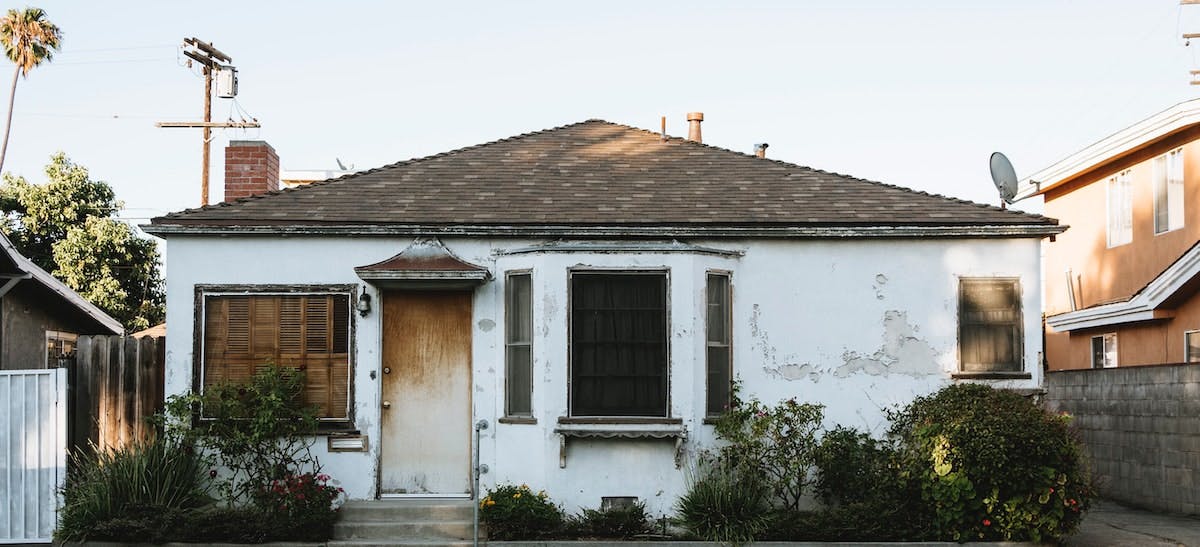 An REO Foreclosure is a real estate-owned property that failed to sell during foreclosure. The mortgage lender, bank, or mortgage investor owns the property, and these types of properties are sometimes also called "bank-owned" homes. REO foreclosures offer buyers another avenue to acquire real estate. 
Still, as with all investments, it's critical to understand precisely how to purchase an REO property and know what makes them different from other real estate opportunities. 
How does a home become an REO property?
For a house to become an REO property, the home must go through several steps. In the pre-foreclosure stage, a homeowner will default on their mortgage. If the homeowner and mortgage lender cannot agree on an option to allow the homeowner to remain in the home (sell via a short sale or return the deed to the lender/investor), the property enters the foreclosure process.
A foreclosure sale is scheduled, and the home is listed for a specific price. If the property does not sell, the lender or the investor will take over property management.
If the property does not sell at foreclosure, the home becomes an REO (real estate owned) property. A house may also become REO property if the previous owners moved out or passed away at the end of a reverse mortgage. If their heirs won't or don't want to pay off the mortgage, refinance or sell the property, they can return the property to the lender or investor, and it will become an REO property. 
Characteristics of an REO property 
REO properties are typically categorized as distressed and always sold "as-is." Remember that these properties are foreclosed when the owner cannot pay their mortgage. As a result, it's unlikely that REO properties will be well-kept. If the previous owner did not have money for the mortgage, it's doubtful they kept up with much maintenance. There is also little incentive to keep a home in good condition if you know it is being foreclosed. You will find that REO properties are frequently discounted to sell quickly, which can provide real estate investors with a unique opportunity. 
Pros and cons of purchasing an REO property 
REO properties are a less common way to purchase a real estate investment. As such, they come with distinct pros and cons. Understanding the potential benefits and pitfalls will allow you to decide if buying an REO property is right for you. 
Pros of purchasing an REO property
Price is the most significant benefit of purchasing an REO property. The initial listing price of REO properties is often below the current market value, and investors will find that banks are often willing to negotiate the sale of these properties. Purchasing an REO property also offers a buyer protection from outstanding property taxes. There are no outstanding taxes on REO properties, which can be preferable to buying a tax foreclosure home because the new owner would inherit the tax bill. 
Cons of purchasing an REO property
REO properties are sold "as-is," meaning they can have expensive repairs that will likely exceed the standard 1% – 3% of the home value. If you carefully inspect the property and estimate repairs, REO properties can still offer an upside. 
Those interested in purchasing a multi-unit REO property should familiarize themselves with the Protecting Tenants at Foreclosure Act which requires giving the tenants 90 days' notice. You may be required to honor the terms of the existing lease. 
REO properties can also come with additional costs, including attorney fees and the cost of securing the property. Depending on the market, there can also be a lot of competition for these types of properties. 
How to buy an REO property 
You can start your search for REO property listings by using publicly available lists from the Department of Housing and Urban Development (HUD), the Department of Veterans Affairs, the Department of Agriculture, and the IRS. Fannie Mae and Freddie Mac provide an aggregate list of REO properties. 
If you are interested in purchasing an REO property, you'll want to find a real estate agent with this type of property experience. They have a better understanding of how to structure a suitable offer. The right real estate agent will also have good insight into what repairs or changes will be needed for each property. Finding a lender to provide the appropriate financing for an REO property is also critical. Finally, you may need to identify an attorney with REO property experience. 
Once you have identified the best professionals and a suitable REO property, you must submit an offer. Through this process, you will have the opportunity to inspect the property and get an appraisal, which is highly encouraged in purchasing an REO property. The seller is unlikely to pay for an inspection and will not fix anything identified in the inspection report, but having a professional inspection will ensure you have all the information needed to make an informed decision and offer. 
General vs. special warranty deeds for REO properties 
When purchasing an REO property, you will receive a general or special warranty deed. Understanding the difference between the two is essential to protecting your new asset. 
With a general deed, no one can claim issues with your title from before you owned the property. A general deed also indicates that there are no liens and that the property is owned free and clear by the seller.
With the sale of an REO property, you are more likely to receive a special warranty deed. This deed only guarantees that no additional title issues have been created since the bank or investor took over ownership. While the bank or investor has the right to sell the property, there's no promise against other pre-existing title issues or liens. If you have a special warranty deed, an owner's title policy can help protect against any pre-existing property claims.
Once you've purchased your real estate investment property, consider Belong 
Belong is a new alternative to old-school, expensive property management. We use data and real-time insights to price your property and find your new residents. We help you get your new real estate investment ready for the residents of your dreams. With Belong, you'll have access to 24/7 customer service and a team of full-time maintenance professionals, who can even assist with renovations and strategic financial decisions on your new investment.
Once you've purchased your new real estate investment, we invite you to explore working with Belong for the smoothest process, guaranteed rent, and concierge-level support. Learn more about Belong for Homeowners.