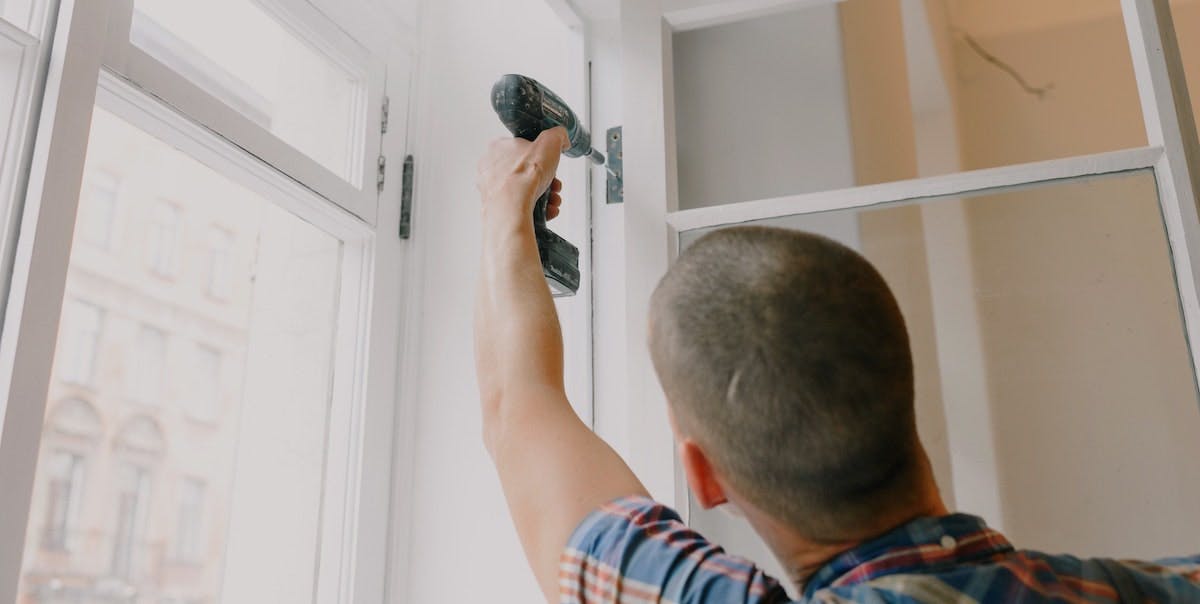 Predicting the annual cost of home maintenance will allow you to plan for expenses and ensure that there are fewer surprises in the future. Maintenance is critical because it prevents more expensive repairs and replacements down the line. 
If you are unfamiliar with your property, you should begin by inspecting any major appliances and house systems, including your heating and cooling units, insulation, roof, and hot water heater. It's also helpful to understand the current state of your electrical, water, and sewer systems. If you recently purchased the property and had a professional inspection, you can find much of this information in their report.
Factors that impact the annual cost of maintenance
Your annual maintenance costs will vary depending on the current age and condition of the property. It's common for a single-family home to require more maintenance than a condo or apartment that may have an HOA. In some cases, the HOA may be responsible for some maintenance. If this is the case, be sure you are familiar with any fees or costs associated with their maintenance. 
The location of your rental property will also impact the annual maintenance cost. You can expect more maintenance for homes in very cold climates (consistently below 20 degrees) or if you receive significant snowfall. Similarly, homes in humid climates or areas that receive lots of rain will likely need additional maintenance to combat mold and mildew. Frequent rain can also impact the roof and require more frequent siding repair or tree removal.
Carefully consider all of these factors as you calculate annual maintenance costs and plan for expenses. 
See also:
How to estimate rental property maintenance
Several calculations can help homeowners predict their maintenance costs. Keep in mind that these formulas should be used only as an estimate.
50% Rule 
The 50% maintenance rule suggests that homeowners should allocate half of their rental income, or mortgage, for repairs, maintenance, taxes, and insurance. If you already know your tax and insurance costs, you can quickly determine what remaining amount to attribute to maintenance costs. We recommend using this calculation against one of the other formulas to verify your estimate.  
Square footage maintenance cost rule 
You can also use the square footage of your home as an indicator of your annual maintenance costs. If you use this rule, you should start by estimating $1 per square foot for yearly maintenance costs. If you have a 2,000-square-foot house, your annual maintenance estimate would be $2,000. This estimate may not include yard maintenance, tree removal or care, or snow removal. Likewise, this rule does not account for significant repairs that may be needed. 
1% Rule
If you use the 1% maintenance rule, you will plan that maintenance costs for the year will equal 1% of the property value. For example, if your home is valued at $500,000, your annual maintenance costs will be $5,000. If you use the 1% rule to estimate your maintenance expenses, keep in mind that it does not include any major repairs or replacements. 
The 1% rule can be a helpful maintenance cost indicator because as home values increase and inflation continues to rise, you can expect maintenance costs to increase. While we've been using the 1% rule for some time, it's wise to consider saving closer to 2-5% of your property value, depending on your property's age, condition, and location. 
Average costs of common rental property maintenance
To accurately predict your annual maintenance cost, you should use a combination of calculations. Consider using a formula and comparing it against the actual costs of routine maintenance. 
Routine maintenance costs (every few weeks or months)
Routine maintenance costs should include any expenses you expect to incur on a regular or semi-regular basis. Keep in mind that some maintenance may only be seasonal. You may need to plan for yard maintenance in the summer and snow removal in the winter. 
Common routine maintenance costs:
Lawn care: $100-300/month 
Pest prevention: $100-$250/quarter 
HVAC filters: $150-$300/year 
Gutter cleaning: $200-$600/year 
Pool maintenance: $2,000-$4,000/year 
Minor repairs (once every few months)
You should expect homes to require minor repairs on a semi-regular basis. Things break, and you'll be less frustrated if you have planned for these repairs, even if you can't plan which things might need repairs. If you can make these minor repairs yourself, you'll likely save money on annual maintenance. Likewise, a responsive, reliable handyperson can save you many headaches and additional costs. 
Minor repair costs: 
Leaky faucets or toilets: $150-$400/each 
Electrical repairs: $250-$900/each
Appliance repairs - washer/dryer, refrigerator: $100-$400/each 
Major maintenance and replacement costs 
Major repairs and maintenance costs can be extremely expensive and cause homeowners significant difficulty. Almost all homeowners will experience a considerable maintenance cost at some point. However, if you assess the current state of your home systems and appliances, you'll better understand which expenses might arise in the future. As you evaluate your home, you can keep these costs under consideration. 
Major maintenance and replacement costs:
Replacing a roof: $5,000-$10,000
House siding: $5,000-$12,000
Sewer line or septic tank replacements: $5,000-$15,000
Water heater replacement: $900-$2,000
New furnace: $2,500-$7,000
AC units: $1,000-$9,000
Planning for maintenance costs 
After you've evaluated the current condition of your home, you can plan for additional expenses that are likely to occur in the future. For example, if your hot water heater is ten years old, it's prudent to begin setting aside money for a replacement. 
How long will things last in my home?
Every system in your home has an expected life expectancy. With regular maintenance, you can extend the life of these systems. However, these things will ultimately need to be repaired or replaced. You can expect the exterior paint on a home to last anywhere from four to six years. HVAC systems can last 10-20 years, depending on the climate. The AC may need to be replaced sooner in warmer climates where the system runs more frequently. A traditional water heater has a lifespan of 8-12 years, and a tankless water heater will last 20-25 years. 
The roof of your home is one of the most expensive items to replace. Each type of roof will last for a different duration. It's critical to familiarize yourself with the kind of roof you have and its current condition. Roofs will generally remain in good condition for 12-25 years. 
Pandemic considerations 
Many of us are now spending more time at home, and many may still work from home, either part-time or full-time. As a result, you can expect more wear and tear on a home. 
Unfortunately, the costs of home maintenance and contractors have increased, and you should consider that as you predict the annual maintenance cost. You will likely find that the availability of specific materials may impact timelines, or you may be forced to choose a different or more expensive replacement. Likewise, contractors are harder to find than ever before. This can make it challenging to complete repairs on time and under budget. Don't let these changes impact your financial outlook. Plan and estimate your maintenance costs accordingly.  
How Belong helps homeowners plan and predict the annual cost of maintenance
Whether you're self-managing a rental home or having your home loved by Belong, we make maintenance and repairs one less thing to think about. 
Our extensive vendor network connects you instantly to over 10,000 vetted professionals, which means no more hunting down reliable, responsive contractors. They will complete an initial home inspection and follow up each quarter to ensure everything is running smoothly. And it's all managed via our app. You can even split the costs over the term of your lease with our innovative financial solutions.
Belong is simplifying the rental experience and helping more homeowners reach their financial goals through real estate. Visit our homeowner's page to find out more about how our services are helping people to ditch property management in Seattle, Kirkland, San Francisco, San Diego, Los Angeles, Tampa, Orlando, Jacksonville, Miami and many more.
Jordan Newsom is a highly-caffeinated writer who loves delighting readers, using content to teach, and broadening perspectives. When she's not behind a computer screen, she's hunting down the best coffee shops, breweries, and restaurant patios in Denver, Colorado.