Is Seattle a Good Place to Invest in Real Estate in 2022?
Written By
Belong on Jul 20, 2022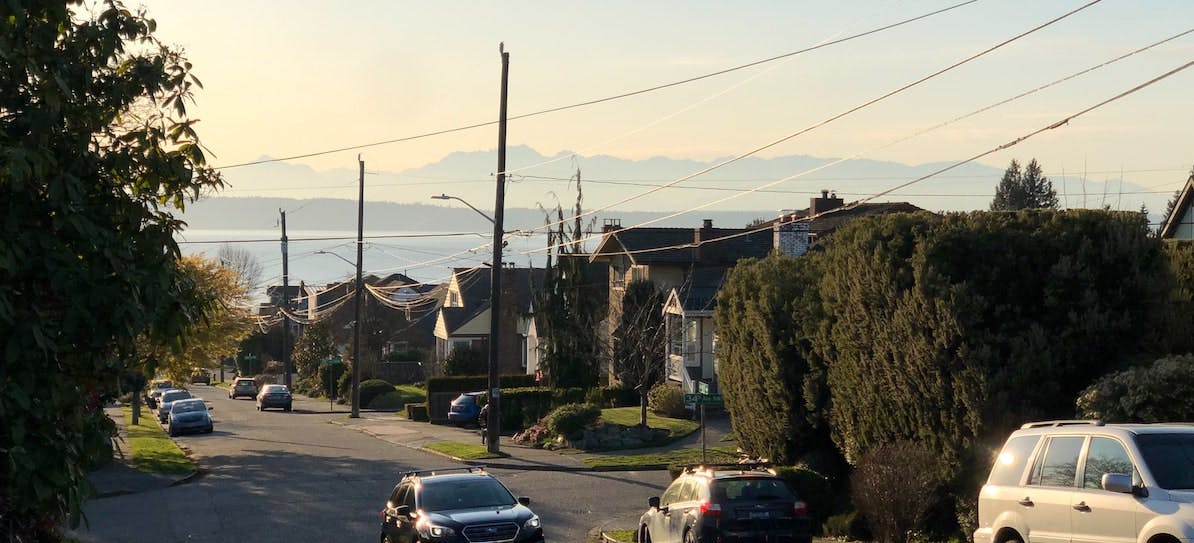 While Seattle homes continue to rise in price, there are signs that the real estate market is cooling. These factors and Seattle's lasting desirability indicate that Seattle real estate remains an excellent opportunity. 
If you plan on investing in Seattle real estate, you can ensure that you make the best investment possible by choosing the right property and carefully calculating cash flow and ROI. A team of professionals can help you to manage your investment property and maximize your potential profits. 
Current real estate market conditions 
Before you evaluate Seattle as a potential location to invest in real estate, it's helpful to understand what changes the real estate market is currently experiencing. These shifts will inevitably affect the real estate market in Seattle. 
Rising interest rates
The recent rise in interest rates significantly impacts the real estate market and how investors should approach a potential purchase. As of summer 2022, the average mortgage interest rate for a 30-year, fixed-rate mortgage was 5.25%. Interest rates for other financing options for real estate investments are also increasing. Overall, an increase in interest rates will make it more expensive to purchase real estate. 
How interest rates are affecting housing markets, including Seattle 
With higher interest rates, buying a home in Seattle becomes more expensive. The rise in interest rates is designed to slow the housing market by increasing the cost of purchasing real estate and reducing demand. The speed and intensity at which the market will slow vary based on other local factors. 
While increased interest rates can make investing in real estate more expensive, it does not automatically mean that Seattle real estate is a poor investment. Interest rates are still historically low, and real estate investing allows you to capitalize on an increasingly appreciating asset. 
Cooling real estate market 
Although the overall housing market may be experiencing a moderate slow down, local communities may experience a cooling housing market differently. Hyper-competitive markets are less likely to see a real estate market cool down. In moderately competitive markets, you can expect that the real estate market may begin to slow slightly. 
Rental home prices 
Although we expect to see rents continue to rise across the country, 2022 rental rates have not risen as quickly as they did in 2021. As a result, we may see the housing market begin to normalize. 
The overall increase in rental prices is likely the result of a supply-demand mismatch and pandemic-related delays in building new homes. For some communities, stabilizing rental rates may discourage renters from exploring home purchases. However, long-term renters may see a cooling housing market as an opportunity to purchase a home. 
2022 housing market inventory 
As the real estate market slows, homeowners are less likely to list their homes, and fewer homes are listed for sale. In a cooler real estate market, sellers have less incentive to sell their homes. Home prices and interest rates are currently high enough to cause sellers to carefully evaluate any potential motivation to sell their homes. For many homeowners, it doesn't make sense to move unless circumstances require it. 
Seattle real estate in 2022
While the shifts we're seeing in the national housing market are sure to affect Seattle, each city will have factors that uniquely affect the local housing market. 
The National Association of Realtors reports that Seattle's "home prices rose by 19.6%" and that the "monthly mortgage payment is higher by $603." This increase is significant but consistent with what you expect in a highly competitive and desirable market. Median home prices in Seattle continue to rise. According to Realtor.com, "the median listing home price in King County, WA was $899K, and the median home sold price was $905K."
Despite the increase in home prices, there is some evidence that the market in Seattle may be slowing, albeit slowly. The Seattle Times reports that there were fewer new listings, more listings left on the market at the end of the month, and fewer pending home sales in April 2022 than in the year before. 
Read More: How to Find the Sweet Spot of Rental Pricing For Your Seattle Home
How to evaluate real estate investment opportunities 
Regardless of where you choose to invest in real estate, you should carefully evaluate your investments. Investing in real estate is likely one of the largest single purchases made during your lifetime. Ultimately, the best time to invest in real estate is unique to your financial circumstances. Generally, investing makes good sense when you have long-term financial stability.
Identify and stick to your budget 
Before you begin your search for a real estate agent or lender, you should clearly define your budget. As you search for potential real estate investment properties, filter listings based on the parameters of your budget. You should prepare to pay more than the list price and target properties accordingly.  
Carefully calculate the potential cash flow and ROI of a real estate investment property in Seattle 
As you identify potential properties, carefully calculate the cash flow for each by subtracting potential expenses from the potential income a property can generate. You'll need a firm grasp of Seattle rental pricing to calculate cash flow accurately. You can also calculate the possible ROI of a specific property by dividing the annual return by planned expenses (including the down payment, closing costs, and any home improvements).
Consider locations outside of the most popular counties in Seattle 
If potential real estate investment properties in Seattle give you sticker shock, you can also consider growing neighborhoods or smaller suburbs just outside the city. These areas can offer more varied opportunities. As Seattle grows, renters will look for opportunities outside the city center. 
Ultimately, investing in Seattle real estate can offer significant opportunities
The Seattle job market continues to grow, and the city offers residents an almost incomparable quality of life. Seattle's proximity to the outdoors will continue to attract residents from all over the country. Further, the amount of renters in Seattle continues to grow, providing real estate investors with growth opportunities. Since the 2020 census, renters in Seattle outnumber owner-occupied residents. As long as you market and manage your rental properties appropriately, you can expect an ROI from investing in Seattle real estate. 
Learn how Belong can help you maximize the cash flow of your Seattle real estate investment property 
Belong offers homeowners an alternative to property management that positively impacts rental property cash flows. We help you maintain a positive cash flow for your real estate investment by maximizing the rental price, regularly inspecting the property, conducting regular preventive maintenance, and limiting vacancy and resident turnover. With Belong, there are no hidden fees. We offer rent guarantees and 24/7 concierge-level support. 
Learn more about Belong and see the role it plays in your real estate investment strategy.