Best Miami School Districts To Own Rental Property
Written By
Belong on Jul 26, 2022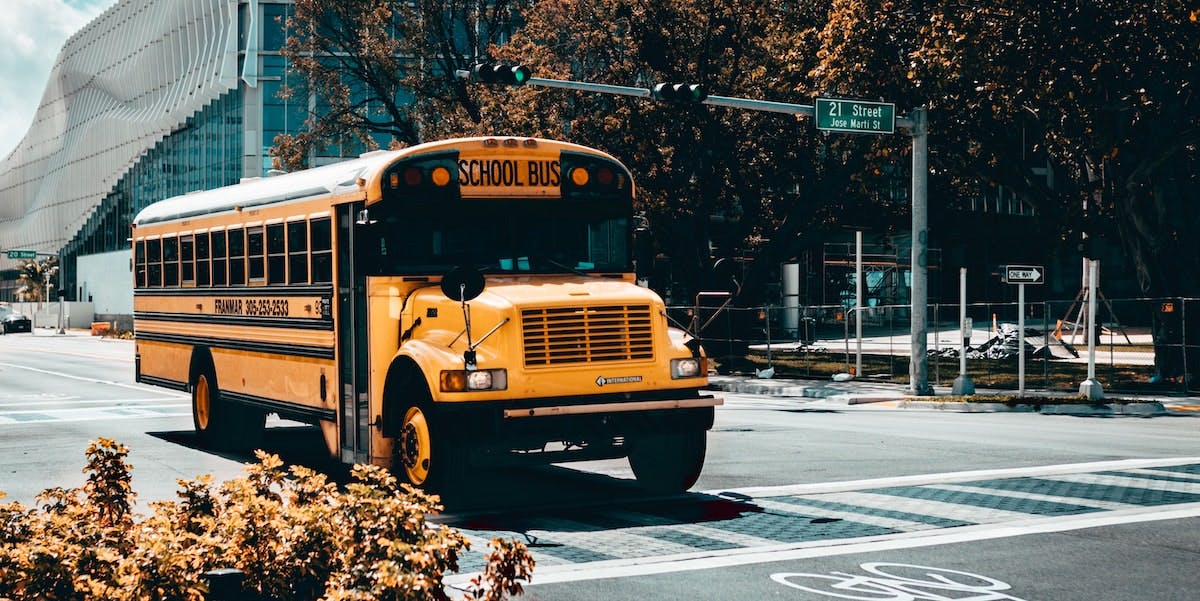 If you're interested in investing in Miami real estate, you'll want to understand the role school districts play in how potential residents will evaluate your rental property.
Miami is home to the fourth largest school district in the country: Miami-Dade County Public Schools. The school district maintains a 19:1 student-teacher ratio. The public school district is home to four high schools that are ranked among the top 100 in the nation and nine of the top 20 schools in Florida. There are also over 300 private schools in Miami with an average tuition cost of $14,626. 
Parents will want to rent a home in an area with high-quality private and public schools. You can expect potential residents to research local schools using an online platform like Niche or Public School Review. You should conduct similar research to decide how much schools will impact your rental pricing.
How do schools affect rental property pricing? 
If you're looking for a rental property in Miami, you'll want to consider the schools in each neighborhood. Rental property owners can expect that home values will be higher in areas where school districts are highly rated. If you're planning to rent a home in an area with high-quality schools, those schools will also influence how you price your rental.
There is often a specific demand for rental homes in the best school districts. In areas with exceptional schools, residents may be willing to pay more for smaller, older, or less updated homes and forgo some amenities in exchange for access and proximity to good schools.
Benefits of having a rental property in the best Miami school districts
Choosing a rental property in areas with good schools can ensure that the home values continue to grow. In the case of a changing real estate market, investing in a home in a good school district can ensure that your home value remains stable. Residents in homes with good schools are more likely to renew their leases and continue to see the value in your home, increasing the likelihood of renewing their lease. Finally, residents who prioritize good school districts tend to be invested in their communities' success, making them ideal tenants for a rental property.  
Best Miami neighborhoods for schools and to own rental property 
Key Biscayne
Key Biscayne is an Island neighborhood south of downtown Miami that is recognized for its high-quality public and private schools. This neighborhood is a tight-knit community and offers residents all the amenities and services of a neighborhood on the coast. Like almost all Miami neighborhoods, Key Biscayne is part of the Miami-Dade County Public School district. Key Biscayne offers residents access to excellent local restaurants and outdoor activities, including visiting the local lighthouse and biking and walking trails.
Coral Gables
Coral Gables is located west of Key Biscayne, southwest of downtown Miami, and near the University of Miami. The neighborhood is characterized by its historical landmarks and strict residential zoning that helps protect the community's charm. You'll find several quiet neighborhoods with Spanish-influenced architecture. Coral Gables is rich with heritage and is a community that welcomes the unique cultural influence of Hispanic and Caribbean immigrants. 
Doral
This family-friendly community may be known for its proliferation of golf courses. Still, Doral offers families a clean and safe environment with many parks and free trolley service. Parents can choose from excellent public schools, which include Doral Academy, Renaissance Elementary Charter School, and Doral Academy Charter Middle School. Several private schools, including Petersen Montessori Academy, World of Kids Academy, and Little Kid's Academy, also offer parents excellent educational opportunities for their children. 
Palmetto Bay
Palmetto Bay is a community located on the coast between Pinecrest and Cutler Bay. This neighborhood offers a relatively affordable option for families looking for a safe, community center neighborhood with great schools. Many residents use golf carts to drop kids off at school, go shopping, or pick up a cup of coffee. The community's schools are highly rated, and the community includes lots of professionals and successful business owners. 
Pinecrest 
Pinecrest is a family-friendly suburban village and one of Miami's safest neighborhoods. Palmetto Middle School and Miami Palmetto Senior High School are both reputable public schools in the neighborhood. A rental home in Pinecrest offers parents the opportunity to be near excellent schools in Pinecrest, Coral Gables, and Palmetto Bay. Residents will also love living near Pinecrest Gardens, which hosts concerts, art shows, a weekly farmer's market, and other special events.
Aventura
You'll find the Aventura neighborhood to the north of Miami. This neighborhood is ideal for young families looking to raise their kids in a diverse, safe community. Aventura is close to the beach and is home to plenty of restaurants and recreational centers. While most of the schools in this neighborhood are private, The Aventura City Of Excellence School is a highly rated public charter school. The area is also home to the largest mall in Florida, with over 300 stores, dining options, and public art installations. 
Coconut Grove
Coconut Grove, also called The Grove, is one of the oldest neighborhoods in Miami and is located between Brickell and Coral Gables. This trendy neighborhood is home to some of Miami's most prestigious private schools, including St Stephens, Carrollton School of the Sacred Heart, and Ransom Everglades. Residents will love the sense of community and the small-town vibe of The Grove. This lush, lovely, and highly-walkable neighborhood is full of cafes, boutiques, parks, and gardens. 
Maximize rental pricing in Miami 
School districts are just one of many rental pricing factors that will affect your Miami rental property. Once you've acquired a Miami investment property, you'll face the challenge of knowing how to best price it. Nailing the right rental price requires that you earn enough profit after expenses. Still, you must be careful not to price yourself out of the local rental market. 
Belong can help you evaluate and price their rental property, factoring in school districts. We use current trends, an evaluation of the current real estate market, real-time property values, and an assessment of the particular features of each home to maximize your rental price. Once we identify the best rental price, our team will work to get you the best residents possible. 
Enter your home address to see rental pricing for your property.