4 Easy Ways to Make Any Rental Property Feel Like Home
Written By
Belong on Aug 31, 2021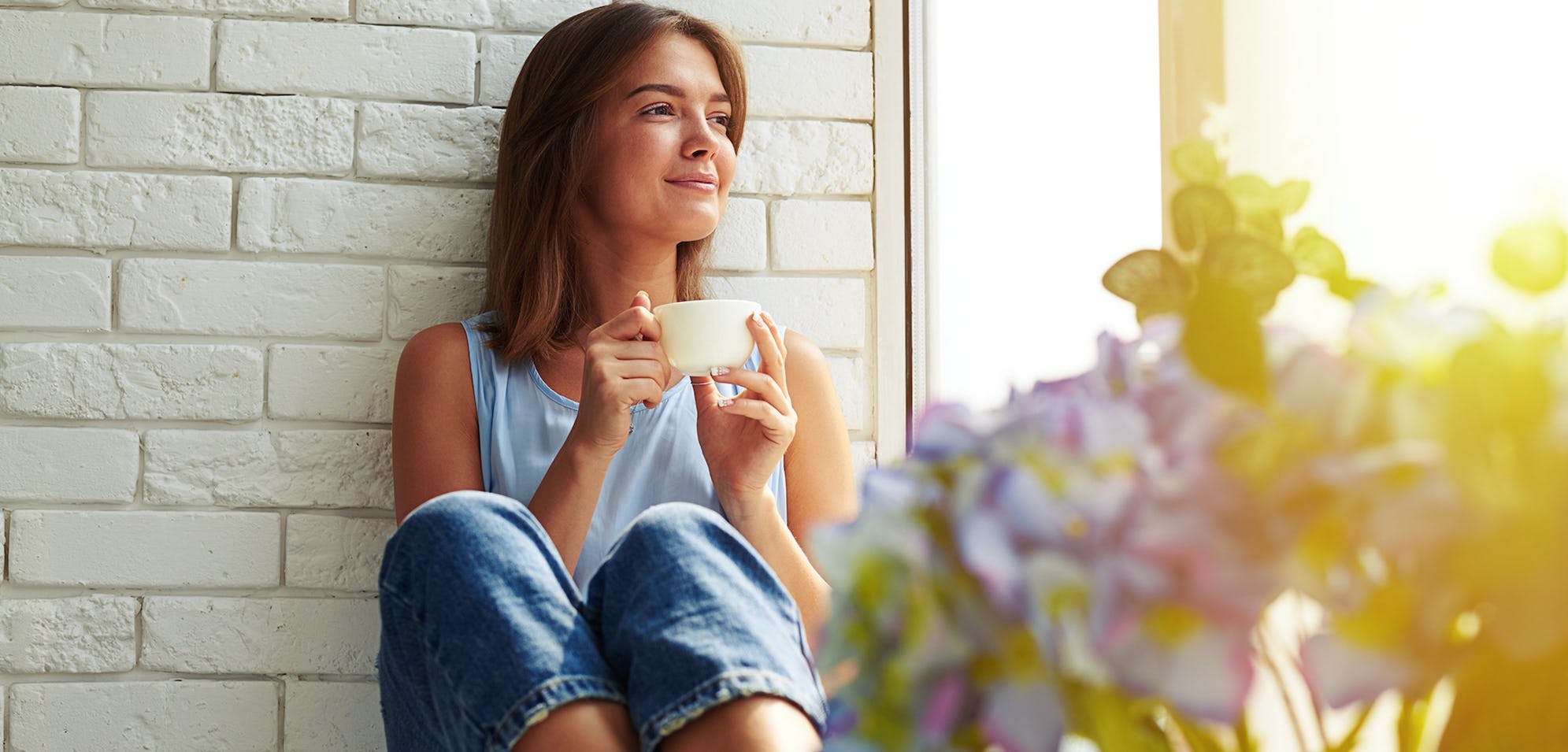 While it can be tempting to advertise a rental property as a blank canvas for new residents to personalise, there are simple touches you can add to make a space feel like a home, helping renters picture themselves in the space.
Our homes are often a reflection of who we are as we put our own furnishings and touches on a space. But what about a rental home on the market for new tenants? You want to give them the freedom to make a space their own, but also make it feel inviting – making it easy for potential residents to imagine themselves living there. You want to give them a sense that your home can be their home, to signal that beyond the four white walls there is a soul, a personality. It's not that hard to accomplish, and here are 4 simple tips from the experts at Belong based on experience with hundreds of homes.
1. Floating shelves
Floating shelves are highly affordable and so easy to install you'd feel embarrassed hiring a Task Rabbit, floating shelves give any room a subtle lived-in quality, while also serving a function. For example, in a kitchen, they can act as a spice rack; in a living room, you can use them as a striking mantle or bookshelf. 
What's more, their very presence tells any potential residents that this is a place ready to welcome their memories: there's room for their wedding photos, their favorite books, and even the tchotchkes they inherited from their grandparents.
2. Moldings
The meeting place between the wall and ceiling is a place for detail and charm. The data shows that Millennials want older homes with character and authenticity. 
Belong has talked before about how a picture rail can lend any space a little character and old-world charm; it's a claim we stand by.  What's more, when your residents hang their pictures on a rail, they don't have to bang nails into your walls and damage them.  Here's an example of how cool picture rails can look.
Simple, but tasteful, renovations can also make a home easy to fall in love with.  Is it time to put in a new sink?  Contemplate a pedestal sink: they're competitively priced, and add a touch of elegance to the space.  Is the carpet getting a little ragged?  Before you replace it, see what's been hiding beneath all those years.  Sometimes you'll find the kind of beautifully preserved hardwood that makes interior designers drool, and also appeals to Millennial tastes.
3. Cozy fabrics
Nothing says home like piles of comforting blankets. Layer soft throws in your living room for quick access and a cozy aesthetic, or keep a pair of moccasins on hand for colder nights. Adding rugs to otherwise sparse rooms can add a bit of warmth, both underfoot and visually. When you are comfortable, and your house doesn't feel like a museum where nothing can be touched, you feel at home.
4. Comforting scents
There's something strange about moving into a new house and noticing its unfamiliar smell. If you're moving into a house that had one previous owner, or has been around for 100 years, you'll notice that it has a distinctive scent - good or bad. To make your house feel "homey," start using room sprays or lighting candles with scents that make you feel calm and comfortable. The flickering light of the flame will add another cozy element to your home as well. If you really want to clear out the old and welcome in the new, think about lighting a bundle of sage and walking through your home, letting the fragrant smoke drift up into corners as you chant a clearing mantra.
Getting help with the finishing touches
Most of these modest but high-impact upgrades require no contractor assistance. For those that do, remember that when you work with Belong, you have access to their in-house Pros — a dedicated fleet of professional contractors and craftspeople who are ready to help with any installation or upgrade you can imagine!