Bay Area Prices are in Flux: How Much Rent Should You Charge?
Written By
Belong on Jun 21, 2022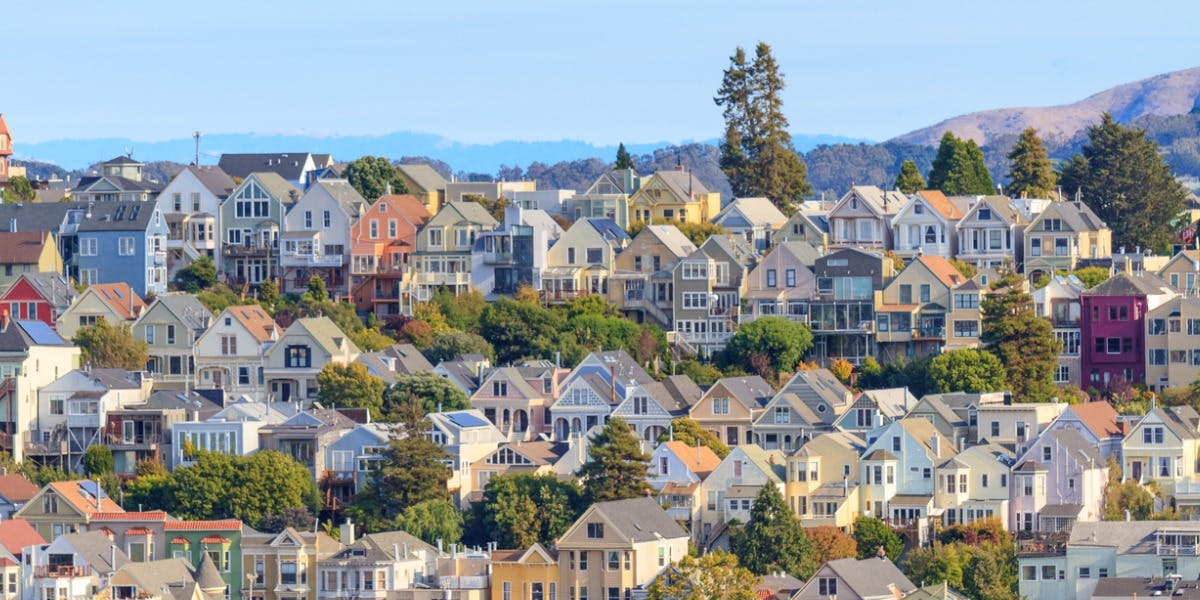 They're up, they're down, they're back up again. Bay Area rents are some of the highest across the country — and the most unpredictable. With prices bouncing around after the pandemic, you don't need a crystal ball to price your home in the Bay Area rental market. You need Belong. 
Like all major cities, Bay Area rents suffered a big blow during the peak of the pandemic in 2020-2021. And while prices are on the rise again, the Bay Area is unique in that in May 2022 it was reported to be the only major metro area where prices have yet to reach pre-pandemic levels.
Of course, that isn't the entire picture. Nor is it doom-and-gloom news for owners of rental properties in San Francisco's Bay Area. Given that the pre-pandemic rents were some of the highest in the country after years of astronomical growth, today's market isn't exactly soft. 
San Francisco, Oakland and San Jose remain among the top 10 most expensive cities in the country to rent, despite being down on pre-pandemic levels. 
With this state of flux, coupled with rising interest rates and troubling inflation, homeowners could be forgiven for thinking that you need a crystal ball to price your Bay Area rental. But Belong has a better solution, based on real-time demand.  
How to price your Bay Area rental property with real-time demand
Looking at hard numbers and comps alone isn't enough when the market gets this complicated. Or looking to outdated models such as asking for 1-2% of the mortgage rate or property value. Yet that's exactly what real estate agents and property managers do, because it's the way it's always been done. 
But we're playing a different game now. Property values have changed from that once-neat sum. And as workers return to the city, the wish list of amenities has changed. People have become accustomed to more space. They want outdoor areas, fast wifi and home offices. Studios and 1-bedroom apartments are still trickier to shift, while roomier homes are being snapped up soon after listing. 
Belong addresses these complexities and shifts by taking a modern approach to pricing homes on the rental market. In fact, Belong has ditched the property management model to offer a completely unique service that takes a humanized approach to the rental market —  including pricing. 
When helping owners price rentals in SF's Bay Area, Belong uses technology to blend live market data with an all-important metric: real demand for each home. We determine the right price for your home that will maximize rental income and keep vacancies low, long-term. And because we extend our services to renters as part of our community, we attract the best of the best to place in your rental property. 
Belong averages 66% less vacancy than property managers
Once your home is on Belong, we get a true measure of the market by looking at impressions, clicks, tour sign-ups and how many people have started applications. With all that data at our fingertips — plus local-market benchmarks — we can work with homeowners to react quickly and maximize rental value, while minimizing vacancy. 
As a result, we trump the property management industry with 66% less vacancy. And our residents want to stay, with 71% renewing their 1-year lease (and unlike property management companies, this is done at no cost to homeowners). 
Goldilocks rental pricing that is just right, for right now.
SF is one of the biggest tech hubs in the country, isn't it about time you start using first-class technology to power your rental investment? With a unique approach and live insights from the local rental market, Belong knows exactly what high-quality, long-term residents are looking for and what they are ready to pay, right now. 
The result is fewer vacancies, great people caring for your home, profitable rental income, and no tricks or compromises that could devalue your home as a rental investment. 
Find out how Belong would value your Bay Area rental at https://belonghome.com/homeowners/bay-area