Rent Control Laws for Landlords 2023: The Good, The Bad and The Profitable
Written By
Melanie Kershaw
Last Updated Apr 19, 2023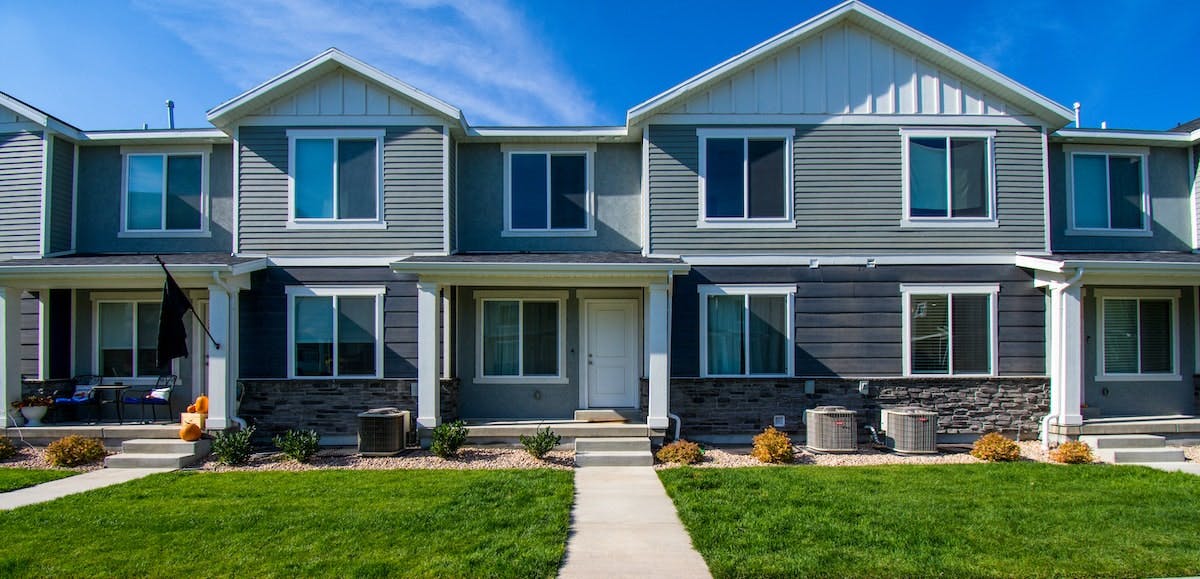 Love it or loathe it, rent control is back on the agenda in 2023. After years of sky-rocketing rents and the end of eviction moratoriums, many cities across the US are considering rent control measures to try and limit displacement of renters.
When rent control is mentioned, debate rages. But is rent control really bad for landlords? And if you own a home in a city with rent control, how can you ensure your investment is sustainable while remaining in line with local ordinances? 
In this article we'll explore the ins and outs of rent control measures in the US as well as how to ensure your rental pricing strategy keeps your home profitable. 
Contents:
What are the pros and cons of rent control for landlords?
Which US cities have rent control or rent stabilization laws?
Is my rental exempt from rent control laws?
How should I price a rental property with rent control laws?
Disclaimer: We don't enjoy using the word 'landlord'. We prefer to refer to members in our network as homeowners and residents, not landlords and tenants, since we're on a mission to upend and redefine the traditional landlord-tenant relationship. That said, sometimes the words tenant and landlord need to be used to provide clarity on legislation — so in this article we use both. This article provides a guide for homeowners of residential property for rent in the US, but should not replace financial or legal advice.
What are the pros and cons of rent control for landlords?
Rent control ordinances aim to curb huge rent-hikes and prevent people from being displaced in their hometowns. These measures are unpopular with landlords, because they limit the amount of rent that homeowners can charge. When coupled with rising costs such as high inflation, mortgage rates and property taxes — it risks diminishing your rental cash flow as a homeowner. If your costs go up, a rise in rents will help cover these to keep your cash flow stable. 
Some ordinances also make it more difficult to evict tenants, such as California's 'just cause' evictions, which prohibits landlords from ending leases without an accepted reason. 
Rent control is not all bad news though. Rent control favors current tenants, by protecting them from huge hikes in rent and allowing them to stay put long-term. From a homeowner perspective, this promotes stability in your rental. Low turnover in residents can be financially rewarding, because you're not facing the costs associated with vacancy, advertising your rental home, and re-letting on a regular basis. 
Pros of rent control for landlords:
More predictable rental income, which can be beneficial when a market is turbulent or in decline
Longer-term tenancies, reducing the cost of vacancies and turnover 
Set and predictable structure for allowable yearly increases
Reduced displacement in your neighborhood, protecting more people from being forced out due to skyrocketing rents
Some rent control legislations will allow for larger increases when capital improvements have been made, increasing the value of the home 
Sometimes rent-controlled units are easier to buy and have less competition as they only suit long-term investments
Cons of rent control for landlords:
Limited profits with a cap on how much you can raise the rent
Less flexibility to adapt to the market
Tougher regulations and compliance which can incur extra administrative costs or work
Less incentive to make improvements on some properties, which may affect the long-term appreciation of the home
Can be off putting for first-time landlords who aren't sure how to navigate the rules
Whether rent control appeals to you or not as a landlord will come down to two major factors:
How strict your local ordinance is 
Your personal financial situation and goals 
Not all rent control ordinances are the same. Some are more generous than others with increased caps. Many homeowners also find they can benefit from the long-term stability of rents and appreciate not having to rely on market peaks and troughs. Others may find their local restrictions off putting or feel less incentivized to spend money on the property with a cap on income. 
Which US cities have rent control or rent stabilization laws?
Oregon and California are the only two states with statewide rent control laws in place. Rent control laws are more common at a local level, existing across the District of Columbia and within cities in New York, New Jersey, Maine, Maryland and Minnesota. 
It's important to view rent control or rent stabilization laws at both a state and local city level. This is because some states have enabled rent control, but local cities have not enacted any. Other local jurisdictions may have rent caps that override the statewide law. 
Here are two examples of rent control within the State of California.  
San Diego does not have local rent control laws. But some properties will fall under the California Tenant Protection Act of 2019. California rent control laws caps annual rent increase by either 10% or 5% plus the local inflation rate (Consumer Price Index or CPI) — whichever is lower. In 2022, San Diego's inflation rate was 8.2%, making the CPI + 5% rate above 13%, so the lower 10% cap would apply.  
In Beverly Hills, local rent caps apply. Homeowners in Beverly Hills can increase rent once every 12 months, limited to 3% of the current rent, or the CPI, whichever is higher. With inflation rates high, the 3% cap will be too low so the CPI rate would apply. 
Often single-family homes and units built before a certain date will be exempt from rent control ordinances, which is why you need to do due-diligence before raising the rental rate on your home. If you enlist professional help from real estate experts like Belong or a good local property management company, they will guide you through the process of increasing your rent lawfully.
Is my rental exempt from rent control laws?
Most rent control laws apply to apartments rather than single-family homes. If you own a single-family home or duplex as an individual, it's likely that you will be exempt from rent control laws (check with your local municipality to confirm). If you manage your rental as an LLC or as part of a corporation or real estate investment trust (REIT), exemptions won't apply. 
There are also common exemptions such as for newer housing (built within the last 10 - 15 years) or for those who are subsidized under government-sponsored programs. 
If you are exempt from rent caps and other limitations such as just cause evictions, you will need to include this information in writing to your resident.
How should I price a rental property with rent control laws?
Rent control or not, getting the rental pricing on your home will have a big impact on long-term profitability. Price it too high and you could fail to attract the right residents, enduring costly vacancies. Price it too low and you could be locked into a below-market rate and struggle to maintain enough cash flow long term. 
Looking at comps alone isn't enough when the market gets complicated or rent controls are in place. And it's time to throw outdated models (such as asking for 1-2% of the property value) out the window. Most real estate agents and property managers are still doing this, simply because it's the way it's always been done. 
How Belong finds Goldilocks pricing for your rental home
"The way it's always been done" is exactly why Belong has ditched the property management model to offer a completely unique service that takes a humanized approach to the rental market —  including pricing.
When helping homeowners find the right rental rate, Belong uses technology to blend live market data with an all-important metric: real demand for each home. We determine the right price for your home that will maximize rental income and keep vacancies low, long-term. And because we extend our unique hospitality for 24/7 concierge service to renters as part of our community, we attract the best of the best to place in your rental property.
The result is fewer vacancies, great people caring for your home, profitable rental income, and no tricks or compromises that could put you at legal risk or devalue your home as a rental investment. We even guarantee that the rent is paid on time every month, regardless of when we receive it. 
Click here to see if your home qualifies.
Mel Kershaw is a Content Lead at Belong. With an extensive background working with technology companies including Eventbrite and Yelp, she's always looking for ways to create educational and informative articles that simplifies tech and solves problems for her audience.