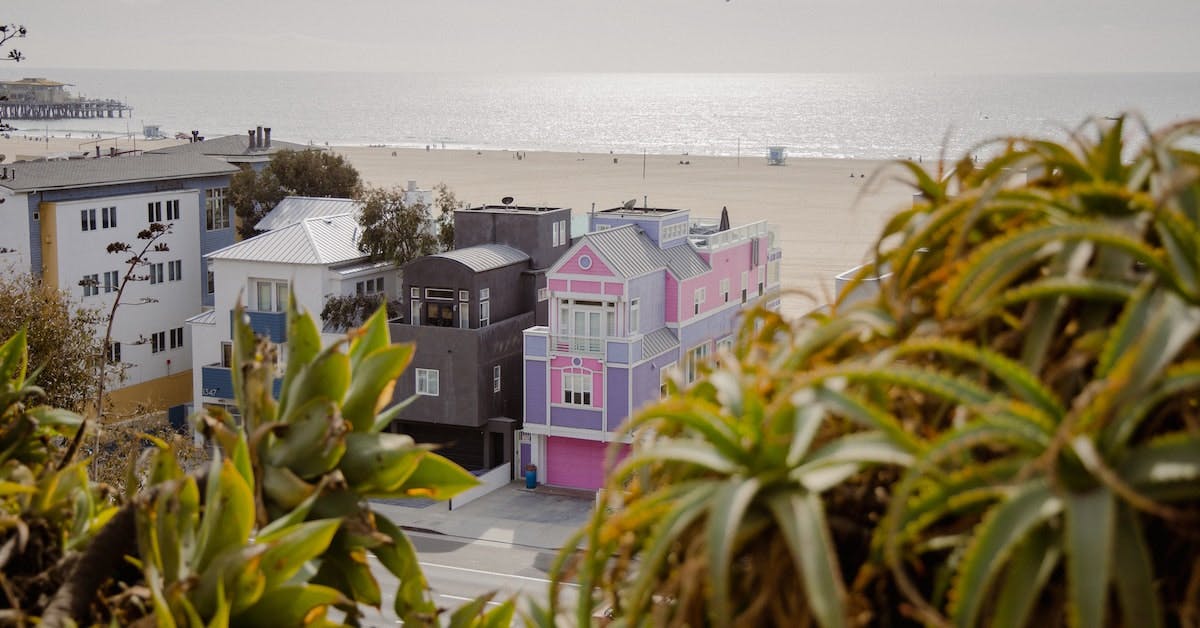 You own a home. We have someone to love it.
Get Started
The City of Angels, La-La-Land, The Big Orange. Call it what you like, there's one thing that always springs to mind when talking about LA and that is expensive. Los Angeles rents are often reported to be among the highest in the nation. But with rent control laws, coupled with wildly contradictory forecasts on the LA housing market, how should homeowners go about pricing their homes on the rental market? By ditching the property management model for a future-ready alternative. 
Rents have skyrocketed across LA neighborhoods, but that doesn't mean it's all Flowers and Sunshine for homeowners in Los Angeles. For the past two years, homeowners have had to freeze rent and deal with an eviction moratorium. Some also dropped rents in 2020 when vacancies spiked. 
What's the median rent in Los Angeles?
According to RentCafe, the median rent in LA neighborhoods is anywhere between ~$1,500 per/month in Vermont Vista up to more than $4,500 per/month in Santa Monica neighborhoods like North of Montana. When looking at the stats available online, it's worth remembering that these are asking-rents for available properties only and aren't reflective of what is actually being paid in the market. 
These medians often incorporate high-end luxury properties that aren't indicative of all rents, especially with LA's rent control laws in effect. 
How to price your LA rental property with real-time demand
The best way to stay in step with the market and rising costs is to price your Los Angeles home correctly from the start. But looking at stats and comps alone isn't enough when things get this complicated. Yet that's exactly what real estate agents and property managers do, because it's the way it's always been done. 
"The way it's always been done" is exactly why Belong has ditched the property management model to offer a completely unique service that takes a humanized approach to the rental market —  including pricing.
When helping owners price Los Angeles rental properties, Belong uses technology to blend live market data with an all-important metric: real demand for each home. We determine the right price for your home that will maximize rental income and keep vacancies low, long-term. And because we extend our services to renters as part of our community, we attract the best of the best to place in your rental property. 
Once your home is on Belong, we get a true measure of the market by looking at impressions, clicks, tour sign-ups and how many people have started applications. With all that data at our fingertips — plus local-market benchmarks — we can work with homeowners to react quickly and maximize rental value, while minimizing vacancy. 
As a result, we trump the property management industry with 66% less vacancy. And our residents want to stay, with 71% renewing their 1-year lease (and unlike property management companies, this is done at no cost to homeowners). 
How to price rent in compliance with Los Angeles rent control laws
Speaking of lease renewals, when pricing a home in LA for rent, be aware that it may be subject to the LA's Rent Stabilization Ordinance (RSO). The RSO governs allowable rent increases and evictions. 
Single-family homes are almost never subject to rent control, but if you have a duplex, townhouse, subdivision or ADU, the RSO may apply. 
Rules vary across California, but generally you can only increase the rent once every 12-months by 3-8% in accordance with the annual rent increase percentage, based on CPI. If you need to raise the rent to cover costs for improvements, major renovations, or the inflation rate is not enough to cover your operating expenses, you can apply to the LAHD for approval of a higher rate. 
Before making any decisions on rent hikes, check with your local city for rent-controlled laws specific to your home's location:
You can learn more about cost recovery and rent adjustments at the Los Angeles Housing Department website. 
Goldilocks rental pricing that is just right, for right now.
With a unique approach and live insights from the Los Angeles rental market, Belong addresses the complexities and shifts in the rental market to determine exactly what high-quality, long-term residents are looking for and what they are ready to pay, right now. 
The result is fewer vacancies, great people caring for your home, profitable rental income, and no tricks or compromises that could devalue your home as a rental investment. 
From Adams-Normandie to Baldwin Hills, Venice to Woodland Hills and everything in between, find out how Belong would value your LA rental at https://belonghome.com/homeowners/los-angeles