4 Reasons Summer is the Best Time to List Your Rental Property
Written By
Tyler on Jun 14, 2022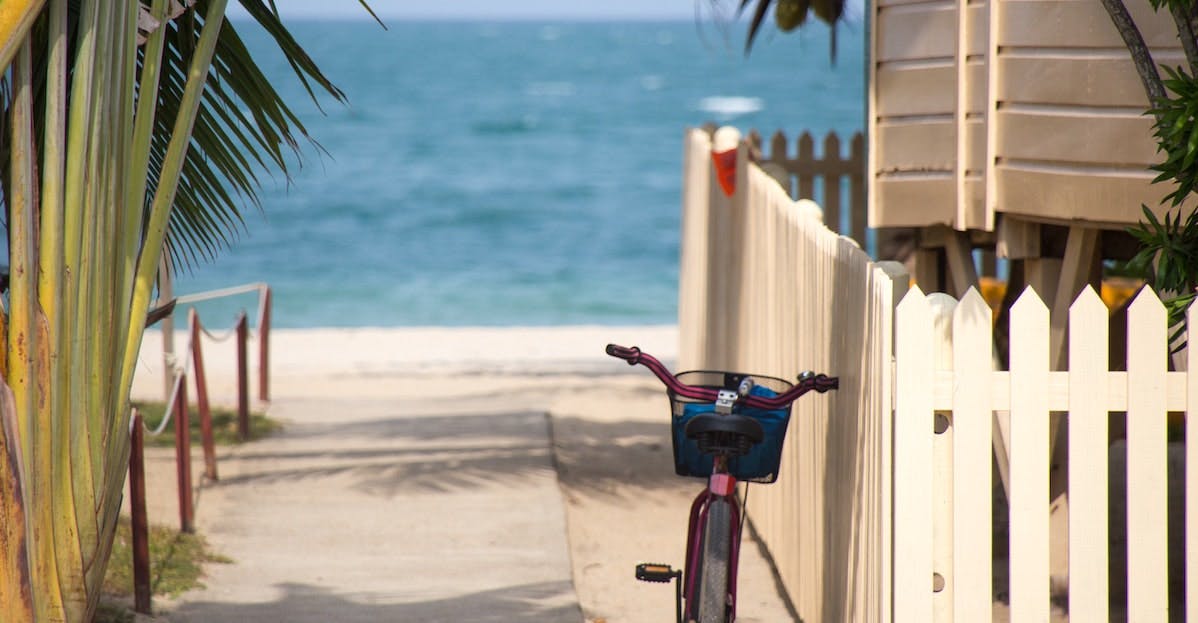 As the school year concludes, high school and college graduates as well as families with children entering summer vacation are poised to move during their wide open summer months. 
With increased demand and a limited supply of housing, you've got the chance to make even more in rental income, even with the unprecedented rates we're seeing in 2022. 
Follow along for more details about why summer is prime time for you to get your rental property listed, and some details about attracting the best possible residents for your home! 
Why enter the rental home market in the summer?
If you're thinking of listing a property on the rental market, don't wait! Here are the reasons that summer is the best time to list your rental property:
1. Higher moving rates (and rental demand) than the rest of the year
As schools shut down for the summer season, moving rates skyrocket. Here are a few of the reasons that people move in droves in the summer months:
High school graduates: as high schoolers move on to adulthood, data suggests that many of them make the move to a new community in the summer months. In many instances, they're finding a place to rent near their new college. In others, they're seeking a job in a new place away from home.


College graduates: with their college years behind them, recent graduates are moving on to new opportunities for work. This age group is particularly open to rent with limited funds and a need for a place to live near their new job. 


Families with children: parents are hesitant to move to a new place while their children are finishing up school. Now that the school year is behind them, many families are making the switch before the new year rolls around. 


People are seeking adventure and to try new things: summer is the season notorious for traveling and getting new experiences under your belt. As a result, it makes for a prime season for those seeking a change in their lives to move somewhere new.
With many reasons for people to move during the summer, demand for rentals increases substantially nationwide. That makes it the best time to find tenants as you'll likely have more applicants than any other time of the year!
2. Higher rent prices in the summer months
Even with unprecedented rent prices as of 2022, you can get even more for your property by listing it in the summer months. As explained above, the increased demand makes the limited supply a harder challenge for renters to overcome in the summer months. Lower vacancy rates nationally in recent memory will make the rent prices even higher this summer.
3. Let passive income pay for your summer adventures
'Rich Dad Poor Dad' author Robert Kiyosaki summed it up best when he said, "You can only be financially free when your passive income exceeds your expenses." Everyone likes to travel and have fun experiences in the summer months, but that doesn't mean you should deplete your hard earned money. Rather than taking money out of your bank account, moving residents into your rental property will give you the passive income to pay for your summer fun. 
Explore the guide to Earning Passive Income on a Rental Property for more tips on how to make your rental property a truly passive investment.
4. Recent trends indicate that you should get your property rented sooner than later
As signals of an economic downturn continue, recent trends in costs of goods and in communications from the US Treasury and World Bank indicate that you should act soon and fill your home in the summer of 2022 because there are many signals that the United States (and the rest of the world) may be entering an economic decline by 2023. For rental property owners, this means two things:
You'll want to get a year lease locked in before the economy declines so that you have guaranteed rental income locked in regardless of the status of the economy. For truly guaranteed rent, work with Belong, as we 100% guarantee that you receive your rent, whether the resident pays or not 


As economic hardship unfolds, it will become more difficult to sell a house but easier to rent it out. Even if real estate prices crash in the short term, holding for the long term has proven to be an effective method for seeing property rates rise. Hold on to your asset as long as possible by renting it out!
You might be wondering, How Will Rising Interest Rates Affect Landlords? Explore our guide to find out. 
How to find great residents for your rental property
By choosing to rent your property in the summer months, you should have a wide array of residents applying to rent out your home. Here's some tips for choosing the right residents for your rental home:
1. Organize, declutter, and clean your property before hosting open houses
You want your rental property to look as nice as possible to entice renters to choose your property to be their new home. If your property is already fully furnished, make sure it's as cleanly and organized as possible before showing it to potential residents. If it's not furnished, consider staging it to give potential residents a clear picture of what your home will look like with furniture, home supplies, and artwork. 
Looking to stage your rental? Here's some helpful guides for Staging a Rental Home to Make the Rooms Feel Huge and the Best Home Improvements for Increasing Your ROI. 
2. Advertise your rental listing accordingly 
To get your home rented quickly, you'll need to use the right forms of advertising it to get the property in front of potential renters. Consider making postings to relevant online channels like Zillow, Craigslist, etc., or work with a realtor to track down and vet potential tenants. 
If you don't have the time or expertise to advertise your rental property effectively, work with Belong. We've got years of experience finding residents for rental properties, with it taking an average of just 19 days to lock in someone that will love your home. 
3. Have maintenance partners lined up and on call
In order to have a positive relationship with new tenants, you'll want to make sure you have your bases covered if an issue arises with your property. Be sure to find partners like handymen, electricians, etc. in the neighborhood to ensure any issues that arise can be addressed and fixed quickly. 
Belong has full-time maintenance workers on call all day everyday, meaning you can work with our maintenance team to ensure that your home remains in perfect shape and your residents are happy as can be with the condition of their rental. A quick fix to any issue is just a quick call away. 
4. Let Belong do the work for you 
If you're concerned about finding tenants that are high quality and getting your home rented quickly, choosing a partner like Belong is the smartest way to go! Belong has years of experience using data to choose the right residents for rental properties, making it easier to dictate which resident is the right choice for your home. 
Belong for homeowners also has full time maintenance partners, meaning that if an issue arises at any time, you and your tenants can get an issue fixed quickly 24/7, 365. 
The best time of year to list a rental property 
Clearly, higher demand paired with increased rent prices makes summertime the best time to rent out your house. Whether you're renting to a high school or college grad, a family with children, or anyone seeking a place to live in the booming summer months, listing your rental property NOW is a sure way to get higher rent prices and to pay for your summer adventuring. 
If you want help finding the perfect residents for your property, having guaranteed rent, and getting maintenance work done immediately 100% of the time, work with Belong to manage and maintain your rental home. 
Onboard with Belong today to get your rental home listed and ideal tenants signed up in no time!
Tyler Infelise
Co-Founder & Head of Product
I co-founded Belong because I'm on personal mission to eliminate stressful, anxiety-filled experiences for others. I lead the product team here, bringing with me 10+ years of product management and marketing experience. Prior to Belong, I built a company called Beepi with my cofounders. I am a big foodie, love movies of all kinds, and live for March Madness basketball.