The 5 Best Home Improvements for the Highest ROI
Written By
Tyler on May 22, 2022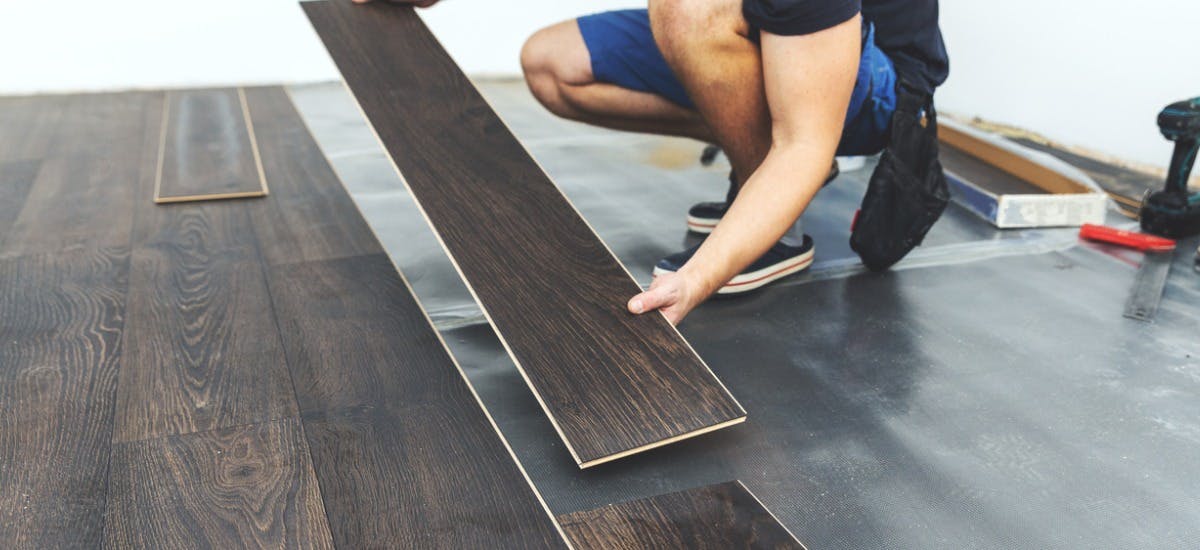 Renovating a rental property can be a great way to increase the value of your home and rental return. Here are 5 ideas for achieving the highest return on investment when remodeling a rental property.
Are you thinking of making some changes to your rental property? As a landlord, it's your job to make sure that your rental property is the best it can be. This could mean anything from adding upgrades like new appliances, hardwood floors, or a fresh coat of paint to upgrading your property's electrical system or installing a new roof. When it comes to making home improvements, there are a lot of factors to consider. Not all projects are created equal and some will offer a better return on investment (ROI)  than others. 
According to Remodeling Magazine, the average home-related remodeling project costs around $35,000 with an average return on investment (ROI) of 138% in additional home value. But how do you know what upgrades are more likely to increase the value of your property?
Whether you're a landlord looking to modernize your rental or just planning on selling your home in the near future, here are the top five home improvements with the best ROI. 
1. Renovate or remodel the kitchen and bathroom
The kitchen is the heart of your home – it's where you cook, eat, and entertain. While a kitchen renovation can be a daunting and expensive undertaking, it's also one of the best investments you can make. When planning a kitchen renovation, it's important to focus on the features that will give you the best ROI. Some of the most popular and effective kitchen renovations include expanding the space, updating appliances and fixtures, and adding storage.
Likewise, bathroom remodels are always a great investment. You can save money on your water bill by installing low-flow toilets and showerheads. You can also create more storage space with creative cabinet choices. If you're thinking of putting your property on the market, a bathroom remodel is one of the best ways to increase its value.
2. Repaint the exterior and interior of your home


One of the most cost-effective ways to add value to your home is by painting. A fresh coat of paint can make any room look new and updated. Select neutral tones that will appeal to a wide range of potential buyers. Painting the exterior makes a huge difference in your property's curb appeal and is one of the most cost-effective improvements you can make.
3. Add energy-efficient windows
Replace old, drafty windows with new, energy-efficient ones to save you money on your heating and cooling bills year after year. Installing new energy efficient windows can also help add value to your property by making your home more comfortable. When choosing new windows, be sure to look for ones that are ENERGY STAR® certified and have Low-E glass.
4. Replace or refinish flooring 
Flooring can be a dealbreaker when it comes to selling a home. While hardwood floors are usually the most desirable, laminate flooring is also a good option for those who are on a budget. Luxury vinyl plank flooring is also becoming a popular option, as it is designed to mimic stone or wood without the upkeep. The best thing you can do to make your property more appealing is to keep the flooring consistent throughout. 
Laura Diamantoni, of The Diamantoni Group is a licensed Realtor with Realty One Group and the owner of Red Canna LLC. Laura has been investing in real estate for over a decade, rehabbing properties for resale as well as long- and short-term rentals and has worked with every type of property from Section 8 to Executive rentals. 
"My rule of thumb when making upgrades, is to do it like you are the one who is going to be living there. When I am rehabbing a property, the first thing I look at is the flooring. I hardly ever put carpet into my properties, instead I opt for hard surface flooring. It just gives the property a cleaner, neater look. If the property has original hardwood floors, I will sand them down and refinish them, adding a tint into the poly to even out stains and correct UV damage." 
5. Improve outdoor areas 
First impressions matter and you want your home to look its best when welcoming visitors or potential buyers. Many people don't realize that landscaping can also be a great investment, with some projects providing over a 200% ROI.
Improving your landscaping, adding a deck or patio, or even just power washing your siding can make a big difference in how much your home is worth.
Shane Kuhns, of the Shane Kuhns Team leads one of the top-producing teams for Berkshire Hathaway and is the recipient of The Chairman's Platinum Award. His team has members in both Pennsylvania and Florida. According to him, these are the top four landscape improvements worth considering:
Seeding your lawn to fill in any divots or gaps (417% ROI)
Investing in standard lawn care (303% ROI)
Upgrading hardscapes (105% ROI)
Adding a new patio (102% ROI)
(STATISTICS: National Association of Realtors)
How do I know what improvements I should make?
If you're thinking about making some home improvements, Kuhns says it's a good idea to look at comparable properties that are on the market, as well as how quickly similar properties in your neighborhood are increasing in value. This will help you gauge what kind of improvements are likely to add the most value to your home. "No amount of upgrades will change those numbers," says Kuhns.
When advising property owners, Kuhns also says not to get too hung up on the latest design trends. "Design trends change almost every six months, so it's important to make upgrades that will stand the test of time, for example, choosing a more neutral palette." 
Keeping up your property
As a property owner, you have a lot on your plate. Keeping up with simple day-to-day maintenance such as fixing chipping paint, replacing traditional bulbs with LED lights, and making sure windows are clean and in good shape adds value to your property. 
You don't have to go it alone. The right property management team can help you manage and maintain your property. With a dedicated concierge available to you 24/7, and our full time staff of home industry professionals we ensure every repair is done right the first time. We even help with upgrades and major renovations. 
Want to see if your home qualifies for Belong? Click here.
Tyler Infelise
Co-Founder & Head of Product
I co-founded Belong because I'm on personal mission to eliminate stressful, anxiety-filled experiences for others. I lead the product team here, bringing with me 10+ years of product management and marketing experience. Prior to Belong, I built a company called Beepi with my cofounders. I am a big foodie, love movies of all kinds, and live for March Madness basketball.