Renovation and Remodeling
Is It Better To Finance a Renovation or Home Remodel or Pay in Cash?
Written By
Belong on Nov 9, 2022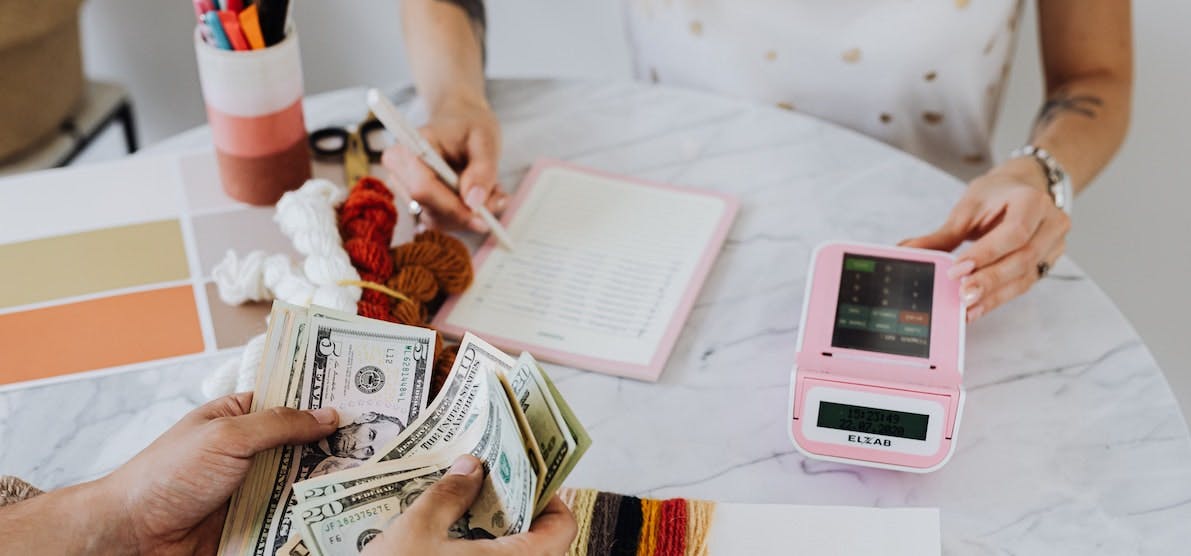 When it comes to home renovations — is it better to pay in cash or look at finance? Before you decide how to pay for a renovation or home improvement project, it's worth considering whether the renovations will increase the value of your property. Whether it's the resale value or to get a higher rental income price, doing your homework in the local neighborhood and speaking to real estate professionals and contractors (such as Belong), can help to determine your projected return on investment. 
Once you've crunched those numbers, you can use them to determine the best way to fund the renovation. For example, if house prices are rising in your neighborhood, you may have received a nice boost in your home equity, which can be used as a source of funds to finance an improvement before selling the home. 
If you own a rental property, it might make sense to use your rental income to help finance your repayments on upgrades that will help increase the value of your home long-term. 
If your home has a livability issue that needs repairing, it could be a good idea to look at finance options that you can access immediately, so that small problems don't turn into bigger, more costly ones. 
Once you've considered your budget and return on investment, here are 9 finance options that can cover the costs of a home renovation. 
Need help calculating rental pricing or ROI on your home renovation? Belong has experts in both real estate and construction — learn more here.
9 ways to pay for home improvements and renovations — and their pros and cons
1. Tapping into cash savings
Using cash makes sense for smaller projects or renovations that sit well below your cash reserves. If you have just enough to cover the budget, this option carries higher risk as you may run out of money to fund unexpected expenses or leave yourself with no safety net for other emergencies unrelated to your renovation.
Here are is a quick comparison of the pros and cons of paying for a home renovation project in cash: 
Pros:
The least expensive option, with no interest charged
No applications, fees, or repayment terms to manage
Easy to determine a budget within your means
Accessible immediately
Cons:
Depending on your savings, it might not be feasible for large projects
You need to have enough cash reserves to fund contingencies and unexpected budget blow-outs
It ties up a large amount of cash that you may need to access in an emergency
2. Borrowing money from friends or family
The "Bank of Mom and Dad" can always be a tempting option for homeowners with parents who have the capital or cash to lend. As this would involve paying in cash, it's another 'cheap' option in terms of not paying interest —but borrowing money from loved ones can be costly in other ways! 
Here are is a quick comparison of the pros and cons of paying for a home renovation project by borrowing cash: 
Pros:
Like cash, there is no interest or application fees involved
Your family may want to help you build capital once they have paid off their own home
Cons:
Borrowing money could place a strain on your relationship if you can't make regular payments or take too long to pay off the loan
It ties up a large amount of cash that doesn't belong to you, which may leave the lender in a tough spot in an emergency
3. Using the equity in your home 
If you have owned your home for a while, you will have built up equity in the property that you can borrow against. This could be accessed as either a Home Equity Line of Credit (HELOCs), or taking out a Home Equity Loan. Typically you will need to have paid off at least 15-20% of your home to qualify. This option makes sense if you have built considerable equity in your home and aren't sure of what the renovation costs are going to be — or want to keep your savings on hand. 
Here are is a quick comparison of the pros and cons of paying for a home renovation project by using the equity in your home: 
Pros:
For HELOCs there is no need to apply for a separate loan, you can redraw the funds as needed and tap into as little or as much as you need
You may be eligible to claim a tax deduction, particularly if you are funding necessary repairs on a rental home — or making capital improvements than can be depreciated
Interest rates are lower than a personal loan or credit card
Cons:
A Home Equity Loan will require an application and can have a higher interest rate than HELOC
Interest rates are variable and could impact your budget as they rise
Adds time on your mortgage to draw down in the equity in your home
The amount will affect the debt-to-income ratio on your credit rating, even if you don't spend the whole amount
Your home needs to be collateral and repayments will be due on top of your mortgage
4. Refinance your mortgage
If recent interest rate rises have been biting, it might be time to shop around for a new lender to get a better deal. A cash-out refinance allows you to refinance your mortgage for a higher amount and use the extra cash to finance your home renovation and remodel projects. 
Here are is a quick comparison of the pros and cons of paying for a home renovation project with cash-out refinance: 
Pros:
It could be a good time to refinance your mortgage and negotiate a better deal on your repayments
As it makes up part of your mortgage, you only have the one repayment amount to make
Cons:
You could be resetting the clock on your mortgage time, so think long-term and make sure you're not still going to be making repayments well into retirement
You need to reapply for a mortgage, which can be complicated and time consuming, especially if your circumstances have changed recently
You will be making interest payments on the amount for the full life of your mortgage, which is considerably longer than standard financing 
5. Taking out an additional loan
If you don't want to use your home as equity, you could look at taking on an additional loan, such as personal unsecured finance or a Home Improvement loan. The repayment terms will be much shorter than a mortgage, but the interest rates will be higher. Watch out for lenders than charge penalties for paying out a loan early if that is your intention. 
Here are is a quick comparison of the pros and cons of paying for a home renovation project with a loan: 
Pros:
No need to use home equity to secure the loan
Can borrow a higher amount than a credit card with lower interest
Shorter repayment periods than refinancing your mortgage
Cons:
Higher interest rates than loans that are secured by home equity
Lots of paperwork and can be a time consuming process to apply
Relies on your credit score and personal circumstances
Some lenders charge additional fees if you pay off the loan early
6. Spread repayments over the lease term on a rental home
Belong homeowners are pre-approved for financing to assist with renovations and repairs on their home. If your home is being rented on the Belong network, you could pay off the cost of improvements by spreading out payments to be deducted from your rental income over the period of the lease. This will give you positive cash flow, while also increasing the value of your home. 
Here are is a quick comparison of the pros and cons of paying for a home renovation project with Belong's Split It financing:
Pros:
A simple way to fund improvements for rental homes
Keeps you cash-flow positive while increasing the value of your home and decreasing vacancies
Belong homeowners can access asset management advice on real estate investments and get professional assistance on improvements that can deliver the best returns on your rental home 
Cons:
It's designed for rental homes and isn't suitable for homeowners who use the home as their primary residence 
7. Using your credit card/s
If you have a small project with a short timeline, it may make sense to finance home improvements with a credit card. This assumes that you have enough cash-flow to pay the expenses down quickly and that the project will be completed fairly quickly. If costs or timelines blow-out, you could risk high interest rates and damage to your credit score. 
Here are is a quick comparison of the pros and cons of paying for a home renovation project with a credit card:
Pros:
No paperwork if you use credit card/s that you already have
No need to use your home as collateral 
If you have an interest-free period, you may be able to pay down expenses before interest kicks in
Cons:
Credit cards have high interest rates and penalties, so it could be the most costly way to finance a renovation if you don't pay off the project in time  
If you max out your card, there's nothing left for unexpected costs
You could damage your credit rating if the finance isn't paid off quickly 
8. Apply for a Federal Housing Association (FHA) Title 1 loan
If you're renovating a home to improve its liveability but have limited equity in your home, you might be eligible for a FHA Title 1 loan of up to $25,000. Liveability upgrades could be fixing the essentials like heating or plumbing, buying a new dishwasher or refrigerator, or it could be accessibility modifications such as widening doorways or adding a ramp entrance for wheelchair entry. 
While backed by the federal government, loans are still issued by approved lenders. To find a financial institution to apply, search the U.S. Department of Housing and Urban Development's Lender List here. 
Here are is a quick comparison of the pros and cons of paying for a home renovation project with a FHA Title 1 loan: 
Pros:
For loans of $7,500 or less, you don't need to use any collateral or have a guarantor
These loans take less time to process than a traditional mortgage, equity loan or personal loan
A good option for moderate income earners and those who haven't owned their home for long enough to build equity
Cons:
You will still be expected to use your home as collateral for loans over $7,500
Not all homeowners will be eligible, as there are income limits 
The loan won't cover costs of any luxury upgrades and will be limited to renovations that improve the livability and safety of the home
For low-income homeowners, there are also Single Family Housing Repair Loans & Grants available.  
9. Apply for rebates and tax credits
While this isn't a finance option, if you're close to covering the cost of renovations but need a helping hand, be sure to research the new rebates and tax credits available for energy-efficient home upgrades. 
Depending on eligibility, you could receive tax credits and/or rebates to the tune of $10,000, which will help stretch your renovation budget further while modernizing your home. You can even apply for rebates to cover the cost of replacing the electrical panel and wiring in your home to suit modern energy-efficient solutions. 
Check the Database of State Incentives for Renewables & Efficiency for supporting initiatives or learn more about the new bill for tax credits here. 
Belong can handle renovations of any size — including finance
Belong's in-house Construction and Pro Services can take on construction projects of all shapes and sizes, from a fresh coat of paint to a kitchen remodel or even adding square footage. Our construction services are open to all homeowners, regardless of whether you are a current member of our residential network. 
For Belong homeowners who are fixing up a property for the rental market, you could be eligible for our innovative financial solutions that will free up your cash flow and let you spread the repayments of repairs and renovations across the term of your resident's lease. With guaranteed rent in place, you'll never have to worry about gaps in your rental income or missing finance repayments. 
To find out what the Belong Pros could do for you, let us know the type of renovation you had in mind and where your home is. We'll reach out to get you a quote and proposal.