7 Questions That Will Help You Plan a Renovation Project or Remodel
Written By
Belong on Sep 21, 2022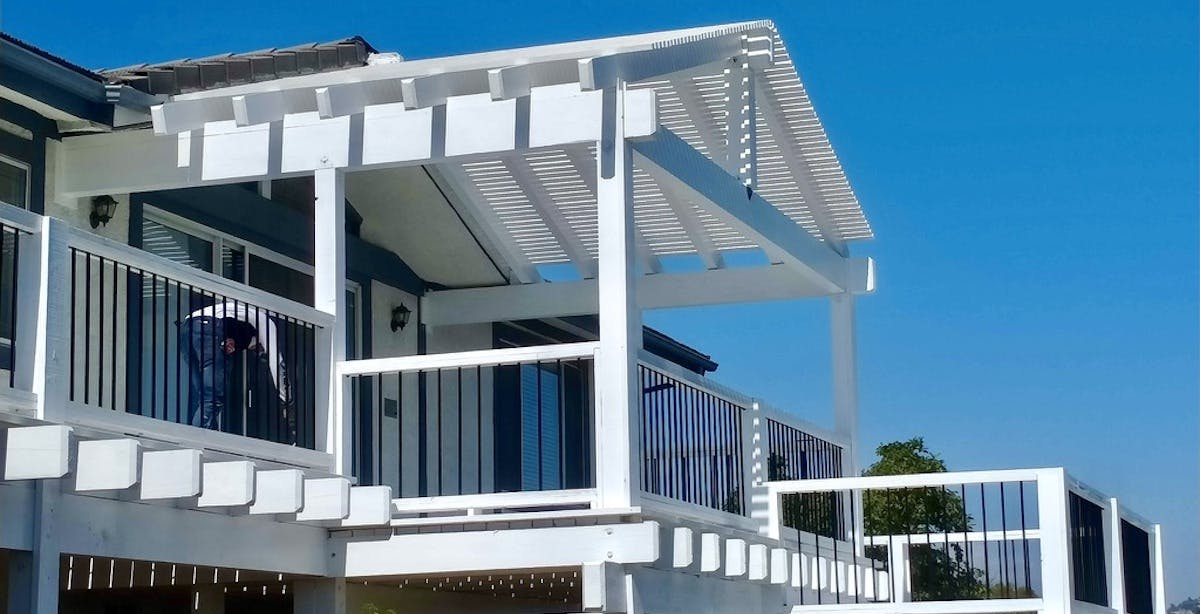 As the saying goes, "measure twice, cut once". It doesn't matter if you're after a small remodel or a major home addition, rushing into any construction project on your home can be a costly mistake. Creating a plan before you get started will keep your home renovation both on track and on budget. But where do you start? Hint: It's not picking out the dream tile.
Before doing anything, here are 7 questions to ask to create your home remodeling project plan.
1. What is the main purpose of the home renovation or remodeling project?
Defining what you want out of a renovation is the best way to begin planning your home construction project.
It could be that you are looking to increase the value of your home, make the home more energy-efficient, or appeal to a broader range of residents before putting the home on the rental market. It could even be as simple as wanting a fresh look for your home. Whatever your reasons, defining them upfront will help when it comes to making decisions and staying on track.
If you want to increase the value of your home for example, you can plan upgrades that will get the highest return on investment. If you're looking for sustainable, energy efficient solutions, you may be eligible for new tax credits and rebates. Defining the primary purpose of the remodel will help you focus your research, planning, and budget to stick to what is most important. It will also be helpful when it comes time to meet with contractors who can help make suggestions and bring this vision to life.
Pro Tip: If you need help determining the best approach to your home, talk to Belong first. Belong offers asset management advice if you're looking to optimize rental income from your home. And there's Belong's Pro Services that can plan and complete renovation projects of any size — even if you're not renting your home on our network. Learn more about Belong Pros here.
2. What budget can I afford to remodel my home?
This is an important one. Start crunching numbers early so you can have discussions with contractors around the cost of the project and materials. With a good plan in place, you should be able to work with your builder to develop a sensible budget. It's easy for construction costs to blow out, especially in the current climate with global stock shortages and cost fluctuations.
Add 5% - 10% of your budget as a buffer for contingencies. This should cover the cost of inflation or potential issues that could arise to bring the property up to code.
3. Who will I need to hire to renovate my home?
Putting together a team for your home renovation is an essential part of your plan. A good contractor will help guide you through many of the questions you may have around budget, materials, timelines and permits. You will also need help with the design to ensure it is structurally sound and up to code.
If you choose to work with Belong's Pro Services, your renovation project can be handled from this planning phase right through to the end. Belong has professionals on staff who can answer any questions, put together a plan and budget — and see the project right through to completion. If you're unsatisfied with any of the work, it will be done again at no additional cost.
4. Do I need permits to start construction on my home?
Most cities need permits and building inspections by a local department before you can begin construction. This process can cause huge delays and frustration if you're not prepared, so don't leave anything to chance.
Some minor renovations won't need a permit, such as painting, installing new flooring and countertops, or changing faucets. Any changes that alter the footprint of your home will. This may include decking, fences and even some plumbing and electrical work, so don't leave it to chance and assume that you don't need a building permit. If you're installing a pool, you will likely need several permits, based on where your home is.
Take a trip to the nearest permit office to find out what your local municipality requires and the type of documentation you will need. If you're unprepared, you could add significant delays to when you can start renovating your home.
5. Will the home need to be vacant during construction?
If you're making modifications to your residential home, such as adding a new bathroom or sprucing up the exterior, you might be able to live with a bit of dust and inconvenience. But if you're taking on a major remodel or renovating a rental home, you will need to create a plan for the property to be vacant. This could include budgeting for a period without rental income — or even needing a rental home yourself for you and your family.
If you are staying in the home, make sure you have a plan for curious kids and pets who are at risk during a home renovation.
Like the residents of your home, you also need to consider the contents of your home and what you'll do with them during the renovation. If you are remodeling a bathroom, you may simply need a temporary place for your toothbrush and daily skincare routine. If you're ripping up floorboards, you are going to have to move furniture out and may need to budget for off-site storage. 
6. How will debris and rubbish be contained during construction?
Another thing to plan for is the inevitable cleanup when renovating your home. Protect nearby areas and soft furnishings with sheets or plastic covers to cut cleanup time.
You will also need to consider disposal of construction debris such as plasterboards, bricks, tiles, broken glass and pipes. In most cases, home construction and renovation projects will use a roll-off dumpster. Some municipalities require a permit to have the dumpster on-site, especially if there's not enough room to accommodate it on your property.
If you are getting rid of aging appliances or salvageable materials such as doors and windows, look online to communities such as Buy Nothing or Nextdoor to see if anyone wants to use them for a more sustainable alternative to landfill.
7. How will the renovation or remodel be funded?
With your budget, permits, timeline and vacancy planned you will need to consider how you will be paying for the home renovation project. Options include:
Personal savings: If you have a small project or enough set aside, you could fund some or all of the project from a savings account.

Home equity: If you have enough equity in your home, you could redraw or borrow against this amount to invest back into the remodel of your home.

Mortgage refinancing: If you refinance your home, you could add more to put toward home improvements while also negotiating a better rate or terms for your mortgage.

Split It: Belong homeowners are pre-approved for financing to assist with renovations and repairs on their home. If your home is being rented on the Belong network, you could even pay off the cost of improvements by spreading out payments to be deducted from your rental income over the period of the lease — leaving you with positive cash flow, while also increasing the value of your home. 
Green incentives: If you're making the home more energy-efficient, you could qualify for incentives to help fund your renovation project. The Database of State Incentives for Renewables & Efficiency can help you find incentives and green loan policies by State or you may qualify for tax credits for certain upgrades.
How to outsource your home renovation to the experts
The simplest way to plan your home renovation or remodel project from ideation to completion is to let Belong handle it for you. The Belong Pros have local neighborhood knowledge and the experience to ensure any residential construction project will serve you well and add value to your home. Best of all, all work is guaranteed to your satisfaction for up to a year — or it will be done again at no cost.
To get personalized advice from the Belong Pros, get in touch for a consultation and quote at your home.