Renovation and Remodeling
5 Renovation Companies Every Homeowner Should Consider
Written By
Belong
Last Updated Oct 18, 2022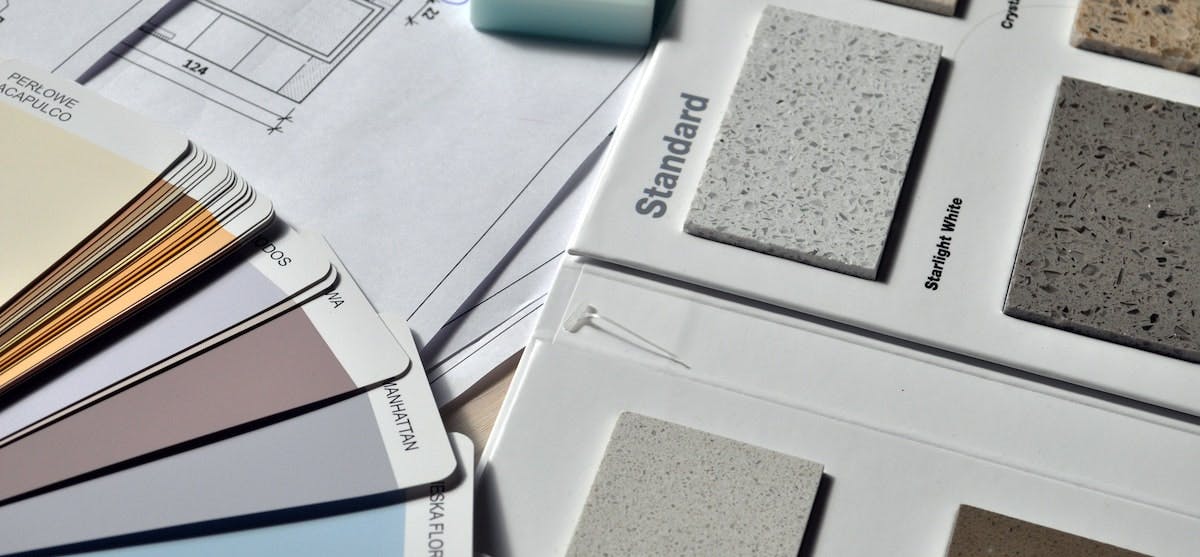 There are 524,387 remodeling businesses in the US as of 2022. Of course, not all will provide the same level of service or have trusted contractors available that suit your home renovation. So how do you choose who to get a bid from? To help, we've narrowed down a selection of general contractors and builders that offer nationwide renovation and remodeling services.
Have a residential construction project in mind? Let us know so we can give you personalized advice and a competitive quote with trusted and licensed professionals. 
What to look for in a home renovation contractor
We've all heard the horror stories, not all contractors are equal. Choosing the wrong general contractor to renovate your home could be a costly mistake that leaves you paying twice as much to repair poor workmanship or without your home essentials for months on end. 
There's no way of knowing for sure until the job has started if you've made the right choice — but we have compiled a list of essentials you should be looking for. It's also a good idea to get 2-3 quotes completed for your project to compare costs and services available for peace of mind. Before signing any contracts, make sure your renovation company and/or contractors are:
Licensed, bonded & insured
Don't take risks with an unlicensed tradesperson. Only ever work with professionals who are fully trained, licensed, bonded and insured. It's important to note that bonded and insured are not the same thing. A contractor's bond is a financial guarantee that the terms of a contract will be fulfilled. This protects all parties from financial loss if the contractor doesn't follow through with the terms of the original agreement. It's also not simple to obtain, so successfully having a bond is a good indication that there is high confidence in the business or tradesperson being able to execute on the contract. Insurance on the other hand is a paid-premium that covers claims and incidents if something goes wrong — such as worker's compensation if an accident occurs on site. 
Reputable, with a good track record
Does the business have good references and before/after photos that you can see from other local customers? Are their online reviews positive or negative? Before getting a quote from any contractor, check out their website and see what people are saying about them to get a feel for their reputation. If you have friends or neighbors who have renovated their home, ask if they have any recommendations. 
Honest and trustworthy
Hiring someone you trust will go a long way in protecting your home and finances. Contractors and businesses should be honest and upfront about timelines, costs, and what is workable. If they can't provide this or you can't find information on their licenses and work history, this is a red flag. 
Experts, with strong local knowledge
When choosing a nationwide contractor, you will be relying on the services of a local representative or franchise owner. Do your due-diligence and ensure that the people working in your hometown have the same reputation as their parent company.
Providing helpful financing options
Most (but not all) nationwide renovation companies will have financing options available. Be sure to check you want to spread out payments over time and read the fine print before signing up with any associated financing company. 
Offer good-value warranties and guarantees
Most renovation companies will provide a warranty on workmanship and installation for one year. Be sure to find out the details and terms of any warranties or guarantees before assuming that work will be redone at no cost to you. If there is a dispute or it's not deemed faulty, you may need to pay again for work to be fixed. If you choose to work with Belong, you will get a satisfaction guarantee that ensures you are happy with the work completed or it will be redone at no extra cost. 
Professional
Note what the communication is like when you approach anyone for a quote. Are you greeted with professionalism and in a timely manner? Do they show up when they say they will? Make sure you deal with a company who handles communication well and interacts with integrity.  
5 of the best national home renovation companies
If you're looking for the best national companies for remodels and home renovations, here is a list of 5 nationwide builders and contractors to consider. 
Please note: The following list features information taken from company websites and is accurate as at 21 September 2022. Please contact individual contractors to confirm details as they are subject to change. 
Who: Belong, the world's first residential network
Areas serviced: Currently serving major cities in California, Florida and Washington with many more coming soon (including Arizona, Colorado, District of Columbia, Georgia, Illinois, Massachusetts, Michigan, Nevada, Oregon, Pennsylvania, Texas and Utah)
Why you should consider them for your home renovation: No job is too big or too small for Belong's in-house Construction and Pro Services. Belong's Pros are full-time employees of Belong — hand-picked, trained and certified as well as licensed, bonded and insured. They have a wealth of experience in all areas of home renovation and construction and are available for remodeling projects of any size. While Belong's residential network specializes in rental properties, you don't need to be a member of the Belong network to benefit from Belong's trusted tradespeople. From a new HVAC system to adding to the square footage of your home, Belong can handle it all and guarantees you'll be happy with the work. 
Financing available: Yes — and Belong homeowners on the residential network are pre-approved for Split It, which provides the option to divide and deduct the costs of repairs and renovation over the term of your rental lease agreement. 
Warranties: In addition to a one-year warranty on workmanship, if you're not completely delighted with the quality of Belong's work, they will do it again at no cost. 
Who: Window World is a large national franchisee for exterior renovations
Areas serviced: National, with over 200 locations across the country
Why: Window World specializes in home exterior remodeling, installing energy-efficient replacement windows, exterior doors, siding, and more to increase the curb appeal of homes while reducing their carbon footprint. According to Qualified Remodeler rankings, this franchised remodeler is the largest in the nation, completing over 200,000 remodeling projects in 2020. 
Financing available: Yes
Warranties: All replacement windows and patio doors come with a manufacturer's lifetime limited warranty, good for as long as you own your home.
Who: Re-Bath, the nation's largest complete bathroom remodeling franchise (owned by Home Brands Group Holdings Inc). 
Areas serviced: National, with over 95 franchises across 41 states
Why: Established in 1978, Re-Bath is a bathroom remodeling and renovation company. By sticking to this single-focus speciality, they are faster than the industry average when it comes to turning around a beautiful new bathroom for homes. Some installations can be completed within 5 days — but be prepared to stick to Re-Bath's manufactured products to get this kind of speedy service and certain warranties. 
Financing available: No
Warranties: One-year warranty coverage on workmanship and installation of your bathroom remodeling project, plus additional coverage for manufactured products. 
Who: Mr Handyman is a home service Neighborly™ company
Areas serviced: Nationwide with 189 locations across the US and Canada
Why: Mr. Handyman is best known for home improvement and repairs and is said to have served almost 1million customers in homes across North America. As a franchised business, not every location offers full remodeling services, but most can take care of home upgrades and some will offer full service basement, bathroom, and kitchen remodeling. The company's remodeling professionals have an average of 10 years' experience and they guarantee their work for six months.   
Financing available: Yes
Warranties: Mr Handyman's parent company, Neighborly, offers the 'Done Right Promise', which states that if you believe the job wasn't 'done right', you can contact the local franchise owner within 6 months and they will fix it at no additional cost. You can find the exclusions and terms here. 
Who: Contractors Inc is a locally owned and operated renovation company, part of the Crane Renovation Group.
Areas serviced: Headquartered in Columbus, OH, they have 16 locations and offer services through the Southeast and Midwest regions — including Indiana, Oklahoma, Texas, Florida, Tennessee and North Carolina. 
Why: Contractors Inc have completed over 100,000 projects and have the financial backing to take on projects of all sizes, including commercial renovations and emergency restoration from damage. They have experience in a wide range of renovation types, including bathrooms remodeling, kitchen remodeling, flooring, carpentry, drywall and demolition.  
Financing available: ?
Warranties: Not listed
Get the best renovation for your home, guaranteed 
When shopping around for quotes and contractors, consider Belong's Construction and Pro Services: trusted, fully-guaranteed construction and end-to-end solutions for home renovations and remodeling.
Belong's Pro Services are available to homeowners and construction projects of all shapes and sizes, regardless of whether you are a current member of our residential network. To find out what the Belong Pros could do for you, let us know the type of work you had in mind and where your home is. We'll reach out to get you a quote and proposal.