Refreshing A Rental On A Budget: 6 Ideas That Cost Under $100
Written By
Belong on Dec 30, 2021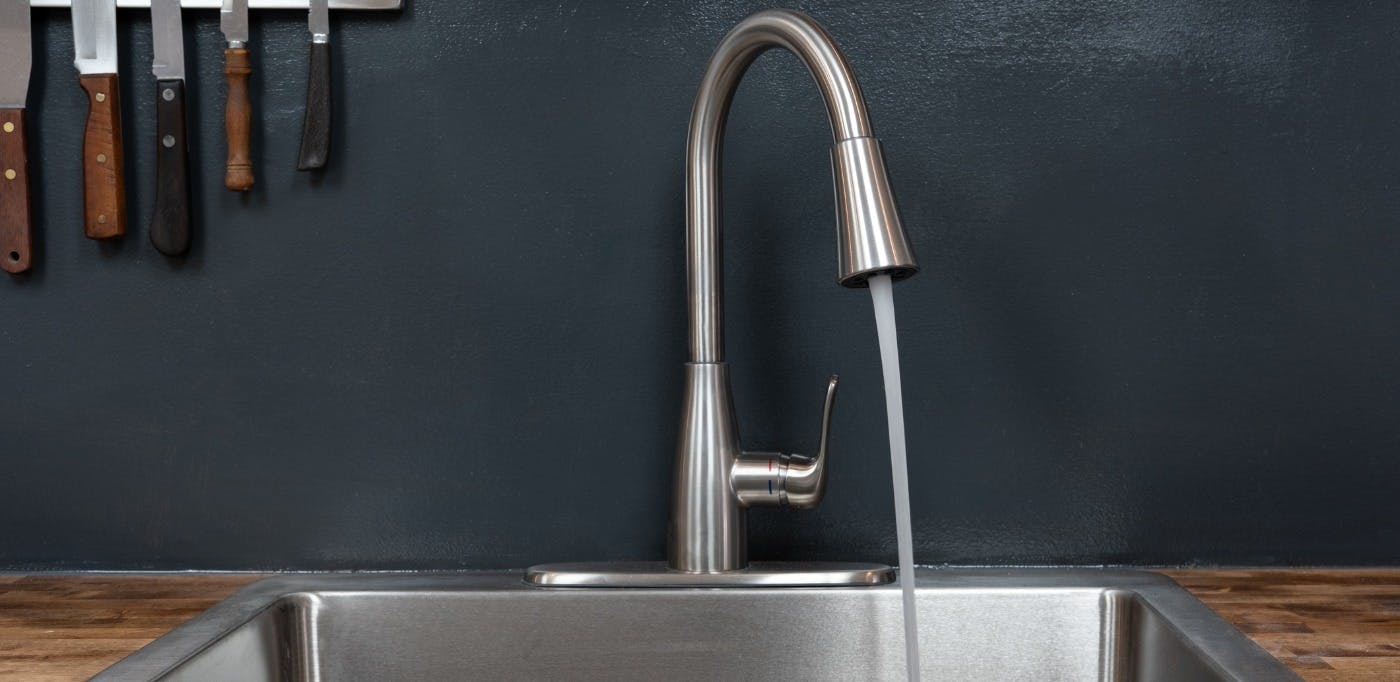 No one wants to spend an arm and a leg upgrading their rental property unless you can be assured of a good return, but these six simple upgrades can give your rental a refresh for less than $100.
Just Google "best price on'' anything – salad spinners, Rolexes, rubber bands, 21st-century whatever – and you'll be overwhelmed. There's something inherent in human nature that makes us bargain hunters.  
This is generally applicable to every person on the planet – even, if not especially, the wealthiest – but it's especially true of landlords and people who are self-managing their own property. That's because there's a huge financial incentive to finding the right balance between quality and affordability. The more you spend on home improvements, the less money you have in your pocket; but also, the worse those improvements are, the sooner you have to renovate once more, which again cuts into your bottom line.
What's more, smartly investing in home improvements can actually provide a short-term revenue upside, because you can charge more rent for a place when the extra expense is visible and alluring.
That's why, in the best of times (which aren't the times we currently live in), you take bids on big home improvement projects, and generally choose the cheapest option with the best reputation. And why you buy new appliances for your rental properties on Black Friday. Because the only thing you want to sacrifice less than quality is the quantity of dollars in your bank account.
The good news is that there's a lot you can do – short of expensive remodeling – that can make a big difference in its marketability. 
In fact, for under a hundred dollars, there are a ton of savvy improvements you can make to your home — improvements that will make both your residents, and your checkbook, incredibly happy. Here are 6 of our favorites. 
1. New faucets
We've seen the reaction to the sleek, new look that cool-looking faucets bring to bathrooms and kitchens in rental properties.  It's truly a situation where a little goes a long way: this kitchen faucet from Aimadi looks like a million bucks, but will only run you $89.  And if you're thinking that we're leaving out the amount of money you'd spend getting a plumber to install the thing, you'll be happy — and surprised — to know that changing out a faucet is a pretty simple task. Though of course, if you work with Belong, our Pros are ready, willing, and more than able to deal with this kind of task.  And it spares you having to find the best YouTube video tutorial.
2. Outdoor lighting
Another relatively inexpensive, quick, and easy-to-install home upgrade is adding some outdoor lighting to illuminate the driveway and/or any stone pathways at night. Trees also looking majestic with a glow from uplights.
Solar-powered LED options aren't only a breeze to set up, they're environmentally friendly, too, and require little to no maintenance. This set of 12 retails for $31.99, but we urge you to check the reviews because there is a big range of quality and many users are not satisfied.
3. Grout refresh
Let's face it: even in the most meticulously cleaned household, it's only a matter of time before the grout starts gets grotty. No matter how hard you scrub it — no matter how much elbow grease you expend — it will never look entirely clean again. Even those fancy grout cleaners don't always do the trick, and they will have no effect on the grout that gradually disappears over time, leaving a messy if not volcanic look.
There's nothing more frustrating than that, in our opinion — when something is clean, but doesn't look clean. That leaves two options – regrouting, which is not as complicated as it sounds.
Or if you're not interested in going that far, we recommend recoloring and resealing your grout with a product like this. Of course you can opt for the traditional white, but consider going with a darker color; not only will the inevitable discoloration that builds up be less noticeable, but that pop of contrast looks more stylish, too. Dark grout with white subway tiles are very popular these days.
4. Ceiling medallions
These beautiful ceiling medallions will spruce up the ceiling of any room with a little pre-war elegance. Easily installed with glue or screws they work with almost any pendant-style lighting fixture. Which is another thing you can update in style without breaking the bank, and give renters a lovely surprise when they look up.
5. Pot racks
Not only do they feel hip and urban – and industrial but they're also highly useful; there's little that bothers us more than having to dig around in our cabinets looking for a pot or pan, especially when we're in the middle of cooking.  Easy to install and surprisingly affordable to purchase, they give any kitchen a shiny bright visual interest that feels clean and new.  What's more, it makes the kitchen feel incredibly warm and useful; you can imagine yourself cooking and serving wonderful meals there.
6. New door knobs
It's not something we generally fixate on, but a beautiful doorknob can have a powerful psychological effect; when the knob itself feels special, so too do the possibilities that lie behind that door.  On the other hand, when a doorknob is old, tarnished, and beat up, subconsciously we wonder how much the property owner cares about the property. Don't be that property owner. For as little as 9 bucks you can buy a beautiful stylish doorknob that shows your residents how much you care about the house — and the people inside of it. This is especially the front door. Try one of these gracious door knockers to add even more style to a first impression.
Finding help with renovating a rental property
Though these small upgrades will have a profound impact, you can likely perform these tasks yourself. But for bigger renovations, which are too much for you to take on by yourself, we know a property manager who can help. That's Belong. Belong is a 21st century property management company, which means we stop at nothing – and we mean nothing to satisfy our homeowners.  
Curious to learn more about Belong and their on-hand team of expert tradespeople?  Click here.