7 Common Rental Property Repairs and How Much They'll Cost You
Written By
Belong on Sep 14, 2022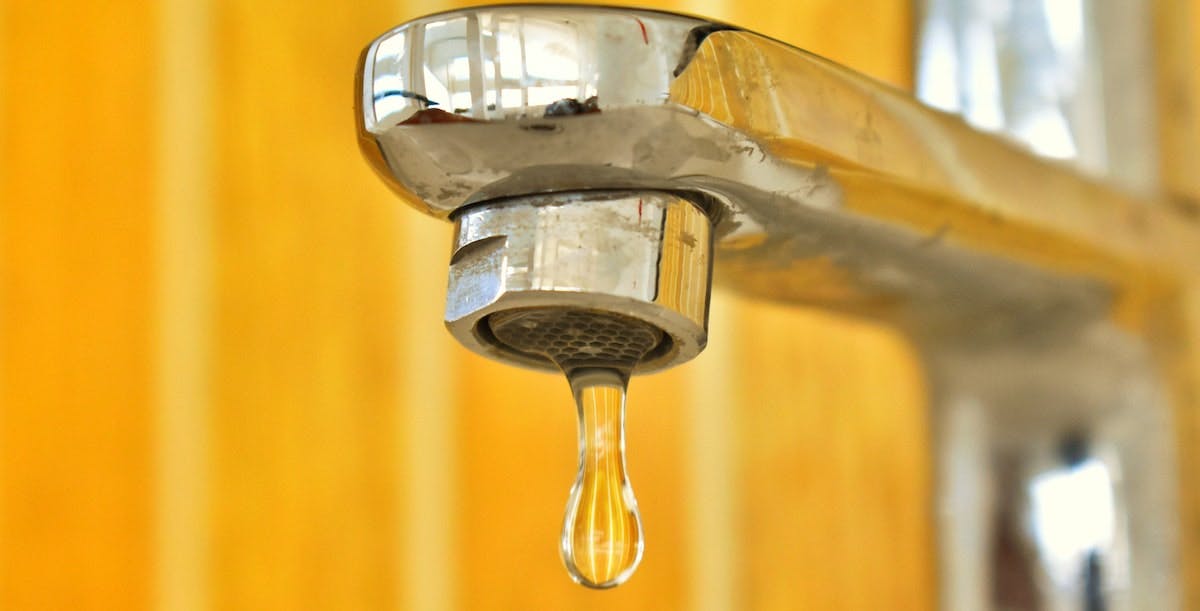 It's true what they say, nothing lasts forever. It doesn't matter how responsible and careful your residents are, there comes a time in every rental home's life when it's time to fix or even replace the essentials. While that can sound stressful and expensive for homeowners, being prepared and staying on top of repairs can save you money in the long run, preventing small problems from turning into big, costly ones. 
The exact amount you need to budget for will vary depending on the size, age, and condition of your rental home — but to avoid getting caught out, here are 7 common rental property repairs and how much to budget for. Please note, these are ballpark figures based on national averages and not the costs charged by Belong for home maintenance and repairs. For a free quote (without the property management markup), please get in touch. 
Pro Tip: If your home is looked after by Belong, you get instant access to full-time, vetted maintenance staff to handle repairs (without the hidden markups!) and you can even spread out your payments with Belong's finance options. Learn more about being a Belong homeowner here. 
Common Rental Property Repairs #1: Plumbing
Clogged toilets, leaky faucets, a cracked sink, aging pipes — plumbing in an investment property is often the first to need repair and has the potential to cause big issues if left unaddressed.
Thankfully, some of the most common repairs to plumbing fixtures are inexpensive too. Leaky faucets or toilets will cost anywhere from $45 - $450, depending on how big the job is and if you fancy yourself a handy DIY'er or want to hire a professional plumber. 
HomeGuide lists national averages for the following common plumbing repair costs:
Unclog a toilet: $100 - $275
Replace the tank float ball and float rod: $111
Install a new flapper and chain in the tank: $129
Replace the toilet seat: $62–$189
Remove and reseat toilet with new seal and bolts: $225
Replacing a leaky tank: Up to $300
Fix syphon: $135
Common Rental Property Repairs #2: Water heater repairs
If your property has a water heater that is over 7-8 years old, it's likely going to need repairs or parts replacement. Standard water heater services will cost around $100 to $500 to replace the heating element, thermocouple, igniter, anode rod, dip tube, or thermostat.
According to HomeGuide, the national average cost of common water heater repair costs are:
Repairing a standard water heater tank: $150 - $700
Repairing a tankless water heater: $300 - $1,300
Water heater gas valve replacement: $150 - $550
Water heater flushing: $75 - $250
Water heater servicing: $100 - $500
Leak repairs: $100 - $1,000
Don't delay any repairs to hot water — in many states a failure to supply sufficient hot and cold water is a breach of the law and your tenancy agreement. In these cases, it would be within your resident's rights to stop paying rent until the issue is resolved. In the instance where you need to replace your water heater, you should expect a cost around $900 - $2,000, which although high, is preferable to loss of rent or action from your residents. 
Common Rental Property Repairs #3: Faulty appliances
When your rental home is furnished with whitegoods, they too will need to be repaired or replaced when they start to age.
The typical range of appliance repairs will set you back between $100 - $400. So if for instance the broken appliance is a microwave, you would be better off replacing it. If it's the oven or an expensive refrigerator, repair could be preferable. Replacing an appliance could cost anywhere from around $250 - $2,500 depending on the type, size and quality or efficiency of the appliance. 
Common Rental Property Repairs #4: Leaks and water damage
Water leaks are another common problem that should be addressed promptly. A small leak can be rectified quickly. If left unattended, resulting damage can lead to issues that are both expensive and hazardous — such as mold, mildew and erosion. A plumber or Belong Pro should be called as soon as water leaks are reported by residents. 
Costs will vary depending on where the leak occurs, but some typical costs include:
Bathroom repair leak: $150 - $300
Burst pipe: $1,000 - $4,000
Ceiling leak: $300 - $1,000
Drywall: $300 - $800
Plumbing: $1,000 - $4,000
External roof repair (minor): $300 - $800
Common Rental Property Repairs #5: Heating and/or Cooling
Sufficient heating and cooling is another right in many states, so make sure your HVAC and/or furnace is in good working order. 
Costs to repair HVAC and furnaces cost around $200 - $500, with basic servicing around $400-$500 and leak repairs going higher to around $1,000. 
A new furnace or AC units will cost anywhere up to $9,000, so keeping your systems well-maintained is a smart investment. 
Common Rental Property Repairs #6: Garbage disposal
Garbage disposals in the sink are a fantastic convenience for residents, but when the blades get dull or clogged, they are a common repair issue. 
Give your residents clear guidelines and instructions on what can/can't go into your garbage disposal system to help extend the life of your unit. When it comes to repairs, this could be anything from a simple fix by either yourself or a handyman to unclog the unit, or a bigger job requiring a plumber. Budget for around $250 for a repair, with the average costs between $70 - $400. 
Garbage disposal units have an average lifespan of 5-10 years, so if yours is nearing the end and starting to smell a bit funky — it could be time to replace it. 
Common Rental Property Repairs #7: Electrical work
Functioning lights is a household essential and if your wiring is in good shape, you shouldn't have to worry about too many repairs. But, it's important that residents know to report any sparking appliances, flickering lights, warm wall outlets or blown fuses — as any of these common faults could lead to an electrical fire if not repaired. 
Particularly in older homes, electrical wiring can wear over time and previous quick-fixes could short out. In any case, you will always need a licensed electrician for any electrical repairs. 
On average, it costs around $300 to hire an electrician, with a range of about $250 - $900 for common repairs (not full rewriting or installation of new panels). 
Never fret over repairs or unexpected costs with Belong
Any homeowner can face unexpected repairs or emergency maintenance, but with Belong, it's never paired with sudden and cost-prohibitive bills. 
All Belong homeowners are pre-approved for our Split It program, which spreads the cost of repairs across the term of your lease. This means you'll always stay cash flow positive, receiving guaranteed rent every month minus a Split It repayment. And because all repairs are carried out by our full-time, vetted and licensed professionals — you only pay what it really costs, not what a property manager wants to charge. 
To learn more about how Belong is making renting loveable for homeowners with flexible financing, rewarding perks and constant innovation, check out our homeowners page.