Insurance 101 for Real Estate Investors
Written By
Belong on Sep 12, 2022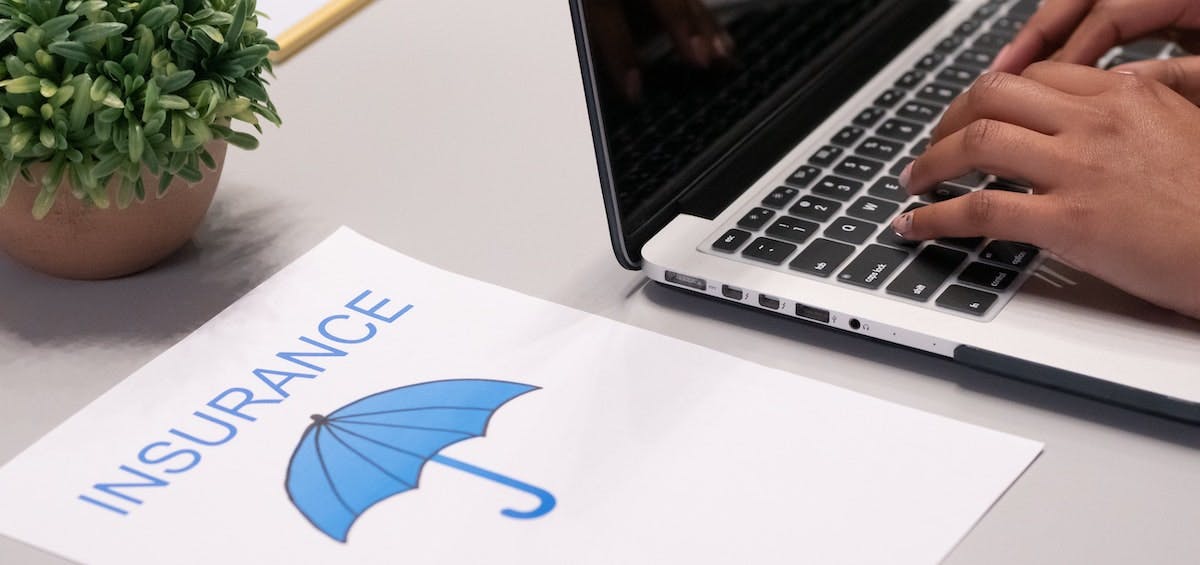 Insurance plays a critical role in any real estate investment strategy. Understanding the different kinds of insurance available for real estate investors will allow you to best assess which types of coverage are best for your unique circumstances. When you have a strong comprehension of insurance, this knowledge will enable you to protect yourself and your investments. 
The information included here is for information purposes only. Every individual's needs and circumstances are different. You should discuss your unique situation with a licensed insurance broker. 
How insurance for real estate investors differs from homeowner insurance 
If you currently own a home, you may already be familiar with homeowner insurance. This insurance covers liabilities like fire, flood, personal belongings, and theft. While insurance for real estate investors is similar, there are several critical differences. 
If you plan to insure a rental property, you don't need to insure your resident's personal property. Still, you may need to protect your investment in other ways. Insurance for real estate property owners helps to protect the investment that you have made and ensures that you are protected based on common and potential outcomes.  
Investment or rental property insurance 
Rental property insurance, sometimes called investment property insurance or landlord insurance, helps protect you financially from damages or injuries related to your rental property. This type of insurance is available for both single and multi-family rental properties. Keep in mind that you may need to consider a commercial insurance policy if you own a larger number of real estate properties. 
What does rental property insurance cover? 
While each individual insurance coverage will differ depending on the specifics of your insurance plan and carrier, you can expect most insurance to protect you against covered damage or destruction to the home you rent out. Most rental property insurance plans will also provide coverage for other structures on your property (garages, fences, etc.) and any personal property you may use to maintain the rental property.  
Each rental property insurance policy will include a list of "covered perils." This is a list of the types of damages that your policy protects you against. For example, most policies will include hail, tornadoes, or hurricanes in the list of "covered perils." Additional coverage for loss of rental income, unavoidable construction costs, or protection against burglary and vandalism may be available.
Additional landlord coverage 
With the help of a knowledgeable insurance broker, you will have the opportunity to customize your rental property insurance policy. Further, certain types of coverage may be required by your lender if you don't own the investment property outright.  
Landlord liability protection
A common addition to rental property insurance covers medical and legal expenses if someone is injured on your rental property and a court finds you at fault. Adding a landlord liability policy also protects you in case your resident is injured, and you're found at fault. 
Landlord contents 
For most rental property insurance policies, you may also be able to include coverage for what is called "landlord contents." This coverage is most frequently used if you plan to furnish your rental property. In this case, landlord content can include items like furniture and rugs. A policy that provides coverage for landlord contents will protect your items if damaged or destroyed by a "covered peril." If you're concerned about the damage a tenant may cause, you must ensure that this is listed as a "covered peril." 
Burglaries and vandalism 
Your standard rental property insurance may not cover damages resulting from theft or vandalism. To ensure that you are appropriately insured, discuss any concerns about theft or vandalism with your insurance broker. They can provide detailed insight into what will be covered by your policy or what additional protections you can add to your policy. 
Unavoidable construction 
Imagine purchasing a rental property only to learn that the property needs additional work to ensure it meets building codes. In insurance, this is called "unavoidable construction," and a rental property insurance policy can provide coverage to pay these expenses.
Loss of income 
One of the most critical types of landlord insurance coverage protects you against potentially lost incomes. A standard policy may not include this type of coverage. Still, you should consider discussing the benefits and costs with your insurance broker. 
Imagine that your property sustains damage from a covered peril and is uninhabitable. In this case, loss of income coverage can help replace the income you would have made from your rental income. Further, imagine that repairs to your rental property take six months to complete. A loss of income inclusion on your rental property insurance would replace the income you would have made for those six months. 
3 things that are not covered by rental property insurance 
While there are many to customize your rental property insurance, there are three items that are not covered by landlord insurance. First, rental property insurance does not cover maintenance or appliances. Your insurance company will not cover the costs associated with replacing the carpet or dishwasher in your rental property. As the owner, you must plan for annual maintenance and repairs. 
Rental property insurance does not cover your tenant or any of their property. As a result, it's best to require your residents to purchase renters insurance. Renter's insurance is generally very affordable. You may also consider adding this requirement to the lease. 
Finally, rental property insurance does not cover owner-occupied or shared property. Rental property insurance only applies to properties that the owner does not occupy. 
How much does rental property insurance cost? 
While the cost of rental property insurance will vary depending on your specific coverage and location, you can expect that this type of insurance will cost about 15% more than homeowner insurance. The average cost for standard rental property insurance is $1,500/year. You can expect the premium cost to increase as you increase your coverage. 
Several additional factors can impact the cost of rental property insurance:
Security features 
Age/condition of the property 
Smart home devices that provide warning of issues 
High-risk features like fireplaces or pools 
Short-term vs. long-term tenants 
Ask your insurance broker what upgrades or repairs you can make to reduce your insurance costs. With guidance from a knowledgeable insurance broker, you can identify a policy that fits your needs and budget.  
Considerations and questions for your insurance broker 
As with any significant decision, we recommend you get several rental property insurance quotes. It's also helpful to find a broker who will partner with you to find the best coverage for your needs. You will also want to discuss the deductibles associated with each potential policy to ensure you understand the amount and when they will be applied. Generally, the higher your insurance deductible, the lower your annual premium, and vice versa. 
A local insurance broker can also guide you to additional location-specific coverages. In some cases, upgrading your coverage for specific incidents like flooding may be essential.  
Finally, we recommend you discuss the difference between actual cash value and replacement cost with your insurance broker. Actual cash value (ACV) means the insurance company will cover what you paid for the property (minus the value of the land). Replacement cost covers the total cost of any loss, even if you have to rebuild the property. If home values or construction costs are rapidly increasing in your area, replacement costs may be advantageous. 
Support that transcends traditional property management
Belong makes asset and property management accessible to everyday rental home investors. If you are looking for support in managing your investment property, we'd like to introduce ourselves. At Belong, we help you maximize your income and make strategic decisions about your real estate investments. 
Belong offers financial solutions for managing cash flow on your terms. We even cover homeowners during vacancies, provide guaranteed rent, or provide a full year's rent upfront. 
Learn more about Belong and see its role in your real estate investment strategy.