Accounting Software for Landlords, Ranked
Written By
Belong on May 18, 2022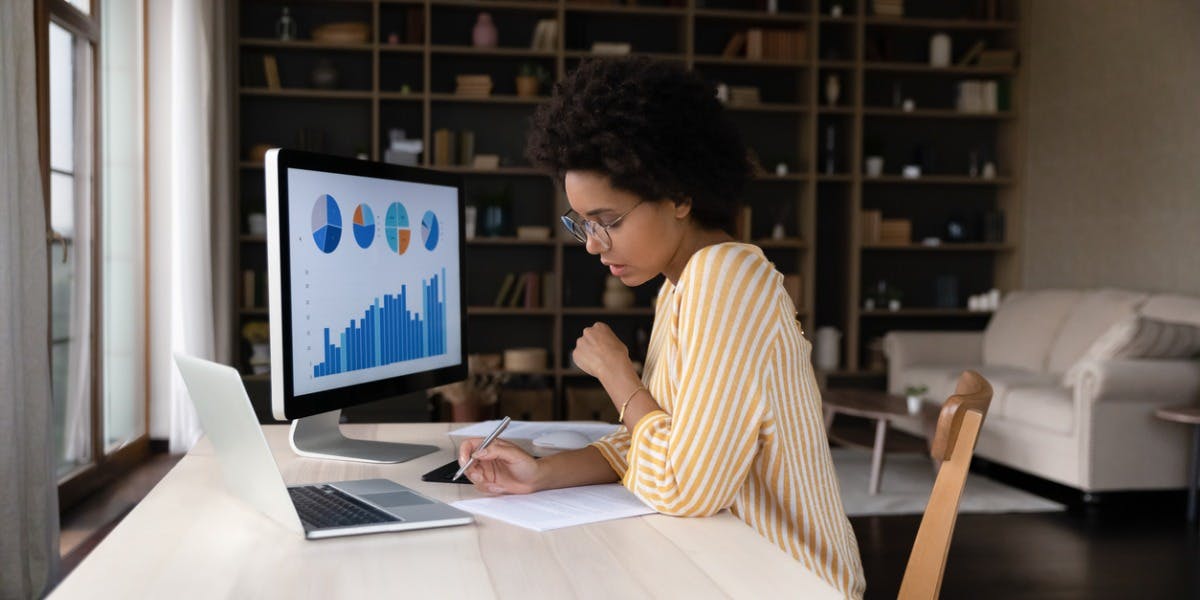 The financial benefits of managing a rental property for landlords are numerous. Still, you can only actualize them with careful accounting habits and tools.
Real estate accounting needs to incorporate four key three key aspects:
1. Expenses
These are all the costs associated with managing your rental property. Look for an accounting tool that will automatically track your expenses.
2. Income
This category includes all the money you make from your rental property. 
3. Analysis/reporting
Not all accounting tools will provide robust reporting options, but careful financial analysis is critical for a successful rental property.   
How to choose the right tool to manage your rentals
Landlords will need to consider their specific needs to determine which accounting software is best for their needs. 
Take inventory of your rental property portfolio 
Each rental property accounting software is designed for a specific type of landlord. There are less expensive options if you manage the finances for just one or two rental properties. However, suppose you are managing a large number of rental properties. In that case, you'll need to look for accounting software specifically designed for that need. 
Consider your CPA or tax preparation preferences 
If you currently or plan to work with a CPA or tax preparer, it can be helpful to seek their advice on which accounting software they prefer. Most tax and accounting professionals will be familiar with general accounting tools like Quickbooks or Quicken. If your CPA works with other landlords, they may have unique insights into specific platforms and any downsides or benefits. 
Make a list and look for specific features
Are there specific tools or features that your accounting software needs to have? It's helpful to make a list of these functions before you start your search to ensure that your chosen software has those features.
Common feature requests include: 
Automated rent payments
Multiple bank accounts
Separate chart of accounts for rent/deposits 
Multiple payment options such as ACH and credit cards
Bill pay
Customized reporting 

Types of accounting software for landlords 
Landlords can choose from several different types of accounting software. Standard options fall into a few distinct categories. 
DIY accounting software options 
If you're financially savvy or particularly good with spreadsheets, you may be able to use Google Sheets or Excel in place of traditional accounting software. Many free accounting templates can help you get started with this option. We don't recommend DIY accounting software for landlords unless you feel 100% comfortable managing and troubleshooting any issues. 
General accounting software options 
Many landlords may choose to use accounting software that hasn't been developed specifically for real estate. Accounting software like Quickbooks, Freshbooks, or Quicken can be a solid choice for landlords already familiar with these tools. 
These types of software won't have features specific to rental property, particularly for rent collection. Still, they can be suitable for landlords with solid processes and procedures. 
Free accounting software for landlords 
Free rental property accounting software exists, but they're only suitable for certain landlords. We've found that they don't always include critical features and can expose you to potential financial errors. We've included a review of one popular free software to see how it stacks up against the competition. 
Property management 
One of the best ways to stay on top of your accounting (without the need for expensive software), is to partner with a good property manager. Property management provides support not only for accounting needs, but also tenant placement, screening, maintenance, and more. Working with a property manager significantly reduces the time spent completing administrative tasks and saves money in the long run.
Many modern property management companies offer an app or landlord portal that streamlines communication and tracks repair requests. It should also manage all of your rental receipts and incomings/outgoings, making your finances simple to find at tax time.
Pricing considerations 
We've included information in our ranking for each software's pricing. However, it's important to note that each software has a different pricing structure and that these prices are subject to change.  
Landlords should carefully consider different pricing aspects, including free trials, potential software set-up fees, required monthly minimums, upgrade, and add-on charges.
Best 2022 Rental Property Accounting Software 
ZenLord Pro - Best Free Software
ZenLord Pro is free software that offers rent collection, accounting & bookkeeping, a work order system, tenant communication, free screenings, and lease agreements. 
Pros: Users like that the software can generate tenant applications and leases. While the platform is basic, it should address the needs of landlords with just one or a few properties. 
Cons: You may only be able to add information for one bank to your account. For some, this could cause some difficulties. 
Pricing: ZenLord Pro is one of very few free accounting software choices for landlords. They also offer two upgraded versions with additional features that run $7 and $9 per month. 
Customer review: "Overall: I solved late rent. That is the biggest concern for me. It made sure my tenants knew that we were watching payments and we would know before rent was due if they were good to clear the payment. Communication through the website/text platform is great: I like the feature where it gives you a balance update. So you know if your tenant is good for the rent. Maintenance platform is useful for scheduling repairs. The UX design needs some work, but it's something that can be changed easily. Still super easy to use…" - Nishul P.
Quickbooks - Best Accounting-only Software
Quickbooks offers four options for landlords looking solely for accounting software. They're considered a leader in accounting software for small businesses. 
Pros: Quickbooks does accounting exceptionally well, and they've nearly perfected their offerings. They provide excellent customer support and are often highly rated by finance and tax professionals. 
Cons: While Quickbooks is excellent accounting software, it's not explicitly designed for landlords, which may be frustrating for some. However, if you only want accounting features, it might be good. 
Price range: Depending on which plan and payment frequency you choose, Quickbooks range in price from $12.50/month to $180/month. 
Customer review: "With QuickBooks Online, we can have all our financials in one service. It is easy to create and monitor various accounts. Tracking expenses is a breeze, too, as you can easily print out reports and statements for any account on QuickBooks Online." - Emily S. 
Rentec Direct - Best for Multiple Users
Rentec Direct offers subscriptions for both landlord and property managers. They offer landlord and property managers accounting, operations, leasing, and management features. 
Pros: Users appreciate that Rentec Direct allows the primary user to create several additional profiles and set permissions. Other features are solid and are great for both beginners and advanced users.
Cons: Rentec Direct doesn't offer very much integration, so it might not suit everyone. It's simple and straightforward, so you might prefer something more robust if you're looking for more bells and whistles. 
Price range: Rentec Direct starts at $35/month and offers users a free trial. 
Customer review: "Rentec Direct is the 4th property management software I have tried, and this one is by far my favorite. Each of the others had something to like, but this one is a keeper. Easy to use (in comparison), the financial are stellar, you receive and send payment, everything is great about it." - Jan F. 
Stessa - Best Financial Fundamentals 
Stessa is one of few accounting software solutions designed specifically for landlords and real estate investors. It's intuitive, comprehensive, and smartly focuses on finances. 
Pros: We love Stessa for its intelligent money management approach to accounting software for landlords. If you're solely looking for real estate accounting software, this is the ideal choice.  
Cons: Stessa doesn't connect with all financial institutions and some of the features are limited. Like with all software, be sure it has all the functionality you need. 
Price range: Stessa is free but offers a rent estimate to users for $19.99. 
Customer review: "Stessa helped me keep track of the accounting side of our real estate so we can easily give all the information to our accountant at the end of the year. It also makes it possible to quickly see a snapshot of our portfolio performance - no more waiting until the end of the year to see how we did!" - Sarah M. 
Belong - The  Best Property Management Solution!
Accounting software can make life easier when it comes to keeping tabs on your real estate investments, especially come tax time. But if you're looking for game-changing technology that will simplify every part of being a landlord, you should check out Belong. 
Belong combines the best technology with real, human support. Homeowners receive 24/7 concierge support, access to in-house maintenance teams, and exceptional marketing services to ensure they receive monthly, guaranteed, long-term rental income. With Belong, you won't need complicated or pricey accounting software because you'll know exactly what to expect. 
Pros: Belong combines the best real estate technology with human property management and support. 
Cons: Currently, Belong is only available for landlords in California, Florida, and Washington. If you're not in one of these states, you'll need to choose from one of the other solutions on this list. 
Price range: 6% management fee and 50% placement fee. Compare these costs against other property management costs. 
Customer review: "I can't believe how seamless you make it for landlords. Why would anyone ever want another property management company? Belong is amazing, and I can see how you guys will be extremely successful now and in the future. I will always recommend Belong to my friends and family. :)" - Frank