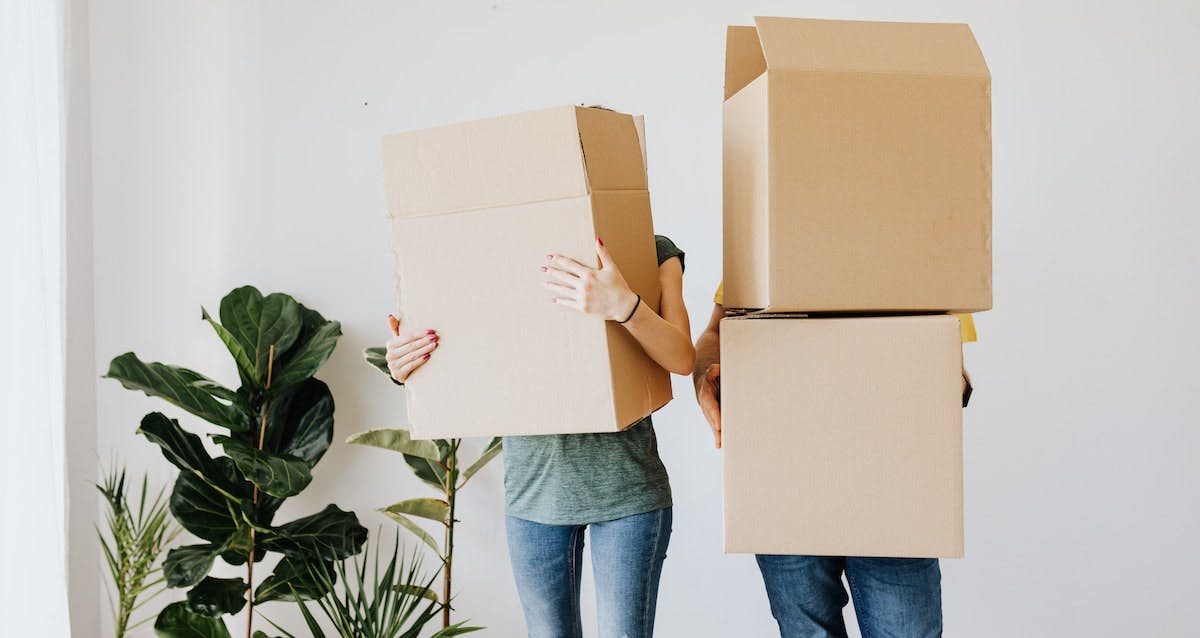 Attracting great rental property residents is so much more than a business transaction. 
Of course, you want to find residents you can trust to pay rent on time. But you'll also be sharing your home with them, and entrusting them to take good care of it while they live there. 
That can feel like an overwhelming task, especially if it's your first time renting out property, or you have a deep personal connection to your home. You want to find residents who are just the right fit and who will love your home as much as you do. 
How do you make that happen? 
The answer is to show residents that you're committed to providing a wonderful living space, and that you care about what kind of life they can build there. Here's a step-by-step guide to attracting the perfect tenants to your rental property. 
1. Update your unit
Before you start looking for residents, ask yourself if this is a home you'd be happy to live in yourself. Look around for broken, worn-out, or dated fixtures and appliances, and replace or repair them to get your home up to date. 
The best residents aren't just looking to move into whatever home will accept them — they want the best place they can possibly afford. That means you need to offer them a modern, livable, and comfortable space. 
There's no need to spring for a luxury, high-end renovation. In fact, doing so could be harmful if you end up pricing your home out of market rents in your area. As long as you're offering tenants an updated home in good working order, you'll get plenty of great applications to choose from. 
2. Understand market rent 
Renting out your home isn't a matter of just charging whatever you want. Set your rent too high and you'll hardly get any applications, while if you set it too low, you're leaving money on the table. 
Research market rent in your area using sites like Zillow and Craigslist, then decide on a fair price for your area, the size of your home, and how up-to-date it is. 
If market rent is below what you need to cover your mortgage, property taxes, and maintenance, that could mean renting is not the right option for you. 
Read More: 12 Rental Pricing Factors 2022: How to Price Your Rental Property
3. Show your home at its best 
Now that your home's updated, the logical next step is to show it off at its best. That means deep cleaning and light staging, ideally including a fresh coat of paint. 
Pay attention to details! If you want residents who will take good care of your home, you need to show them that you take good care of it, too. Those extra touches, like fresh flowers and throw pillows arranged just so, can go a long way toward showing that you take pride in your space. 
Don't forget about the outside of your home, either. Before every showing, rake up stray leaves, pick up trash, and mow your lawn if you have one. That will help you make a good first impression before potential residents even walk through your door. 
Read More: Enter, Staged Home
4. Know your area 
Every neighborhood is different, and best-suited to a certain type of person. Get to know what makes your area special, such as the parks, schools, grocery stores and other amenities around your home. 
Are you in a hip district that would be great for a young person, or a quiet, residential area right by a preschool? By sharing plenty of information about your neighborhood — including its shortcomings — you'll be able to help people make a good decision and assess if it's the best fit for them. 
Remember, you want to attract the right person, not convince people to move in no matter what. 
Read More: How Your Property's School District Affects Rental Pricing
5. Know your ideal resident
Who's your perfect tenant? If you think about what you're looking for beforehand, it will be much easier to pick out a great application when you see one. All the work you've done to assess your neighborhood, market, and improve your home itself will come in handy here. 
Before you start accepting applications, try coming up with an 'ideal resident profile.' This can include both non-negotiables, like non-smoking or no pets, and nice-to-haves, like "works a 9-5 job" or "doesn't mind traffic noise." 
By considering these factors, you can start to piece together what your perfect resident might look like. Maybe your home is great for a single person who works remotely, or a young family who loves the outdoors. 
6. Write an A+ listing 
A great listing makes your house seem as appealing as possible. The goal is to get people excited to come and see it!
Be as descriptive as you can when crafting your listing. Include plenty of detail about the home, the terms of your rental agreement, and the location, plus multiple photos or videos. The more information you give people, the more likely you are to attract the right tenants. 
You should also give your listing a warm, human touch. This is your potential resident's chance to get to know you, as well as the home itself. Show them that you're a good communicator who puts effort into running a rental property, and that you care about their needs. 
Read More: How to Market Your Rental Property and Find a Great Resident, Fast
7. Try individual showings, not a mass open house 
Seek quality, not quantity. Instead of a single, chaotic open-house, set up individual showings with only the residents you're most interested in. 
This gives you a chance to get to know them better and shows them that you're conscientious, considerate, and looking to build a respectful long-term business relationship. 
Demonstrate to applicants that you care about their needs by fitting in showings around their schedule. If there are residents in your home currently, be prepared to work around their availability, too. 
8. Prepare handouts to make resident's lives easier
To generate interest in their properties, many real estate agents prepare one-page documents or brochures to hand out at viewings. Why not take a page from their book, and wow applicants with your dedication to customer service? 
Assemble a one-page document with important details about the home, its area, and the terms of your agreement, like lease duration and smoking restrictions. If you really want to go the extra mile, flex your graphic design skills and create an appealing, colorful brochure.
This kind of attention to detail shows preparedness and an investment in your residents' experience. Show them that you take renting out your property seriously for what it is — a job! 
9. Have applications ready to go
Once you've attracted some amazing potential tenants, make it as easy as possible for them to apply. Hand out complete application packages at every showing, including your lease application and request forms for any other information you need, like references and employment information. To create helpful all-in-one packages, you can bundle these together with the handouts you prepared in step 8. 
You can also consider accepting applications online. Removing as much friction as possible from the process will ensure you get plenty of great responses. 
10. Vet prospective residents thoroughly 
If you've followed these steps, you should have a large pool of residents to choose from. That gives you the opportunity to be very selective, and carefully vet your new tenants to make sure they're trustworthy and responsible. 
Try asking potential residents for: 
Credit score
Annual income 
Criminal record check
Employment reference
Past landlord reference 
How much information you're allowed to ask for will depend on the specifics of tenancy law in your area. For example, in many states you're allowed to perform a criminal record check, but you need applicants' consent to do so.
Read More: How To Find Great Residents: The Best Tenant Screening Services
Making rental life easier
All of these steps might sound like a lot of work. And to some degree, they are! Renting out your home should be considered a part-time job, not a truly passive income stream. 
The good news is that today, you have options to make your life easier, and outsource the process of attracting tenants to your rental property. 
If you want to rent out your home but can't do it alone, consider reaching out to us at Belong. We're a long-term rental platform that brings renting into the 21st century by making life easier for owners and residents. Find out if your home qualifies today.
Afton Brazzoni has been a storyteller since childhood, when she wrote her first "book" about horses in a hardcover notebook—in pencil. Now with nearly 14 years of experience as a professional writer, her work has been featured in numerous publications across North America and Europe. As a former reporter, Afton takes a journalistic approach to creating original, expert-level content.