How to Market Your Rental Property and Find a Great Resident, Fast
Written By
Belong on Jun 16, 2022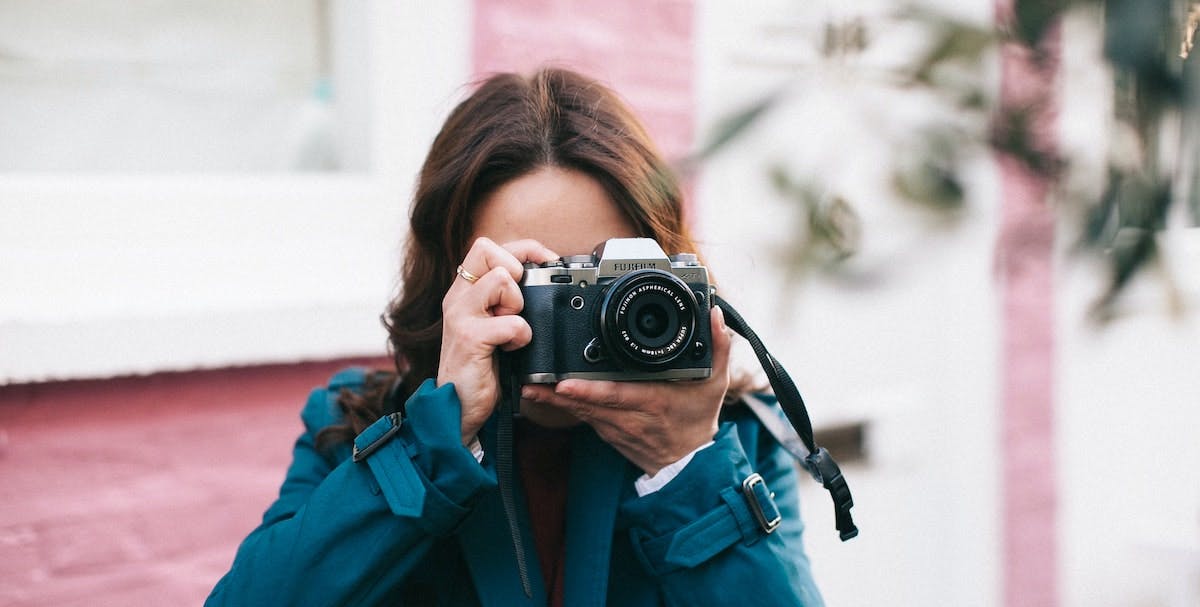 With so many listing websites out there, it's hard to know where to advertise your rental property, and how to make it stand out from the crowd. This guide will take you through the process, and give you the power to find a resident who will love your home as much as you do.
One of the questions we get asked the most at Belong is "What do I need to know, do, and follow up on in order to successfully market my rental property?"
Back in the pre-digital era, it was as simple as posting a listing in your local classifieds!  But now it seems like you need to be an expert in several different fields to check all the right boxes.  You need to be a marketing expert, one who is fully conversant in all the terminology and idiom that the natives of the real-estate industry use; you need to be a photographer and videographer who can make even the most basic spaces seem grand and inviting; and also you need to be a realtor – hyper-organized, super friendly and accommodating, up-to-date with market trends and rent prices, and willing to re-arrange your schedule on the whim of your potential clients. 
Given all that, is it any wonder that the process of finding a resident for your rental property seems so daunting?  Nor should it be a surprise that there is an entire industry devoted to helping landlords find tenants and keep them happy?  Even landlords who decide to self-manage their properties often choose to rely on brokers on the front end of the journey, to market the availability and find a resident.
The easy way: let Belong do this for you
If this sounds like a lot of work …That's because it is.
It's also the reason why so many people are working with Belong, the modern alternative to old-school, out-of-touch property managers.  Belong takes all these responsibilities off your hands, finding residents who will love your home as much as you do, while we treat your home with love and care.
Belong does so much for our homeowners that to list it all would create such a ridiculously long and unwieldy sentence that our Grammarly account would have the digital equivalent of an epileptic seizure.  We will prepare your house for the market, take photographs and videos (including 3D tours and virtual walkthroughs), list it on every relevant platform, show it to interested renters, and then prepare the contracts and help them move in. 
Curious to learn more about Belong? Click here, or see if your home qualifies for our platform, here.
If you want to be a true DIY-er, though, and handle the entire process by yourself, soup to nuts, this guide on how to market your own rental property will help you become a listing genius. 
Step 1: Understand the marketing channels
By channels, we are talking about the online platforms that list and describe properties for rent. That's the formal way to describe them. The informal way is "Real estate porn."
 It's such a thing that there's even a Saturday Night Live skit about it. So there's no reason to be embarrassed if you too spend hours every day browsing through listing websites, looking at colonial masterpieces or brilliant new constructions.  It's alluring.  In fact, many of us at Belong suffer from the same affliction. 
The good news is that if you spend a lot of time checking out houses for rent, you are ahead of the game when it comes to listing your own rental property.  You know the relevant sites, the kinds of photographs you need to take, the look and feel of a video walkthrough of a property.
Either way – a heavy user of real estate website or otherwise – you will find the information we've organized herein to be invaluable. Because the first step on the journey to successfully renting out your property is truly familiarizing yourself with the platforms and services you will use to market it.
Zillow
With over 135 million listings, Zillow is the biggest real estate platform in the country.  And that's just counting listings on Zillow.com: they also own Trulia and Hotpads, two other prominent listing sites.  So if you're looking to rent out your home,, the first place you'll want to list the vacancy is on Zillow. 
The nice thing about Zillow is that you are able to easily cross-list your vacancy on Trulia and Hotpads, increasing the number of eyeballs your ad will find.  
 The other nice thing about Zillow is that you can list one home for free for a month – which is perfect for people who only own a single rental property.  After 30 days it costs $9.99 a month to list on Zillow – a bargain, in our opinion, considering the platform's reach.  Zillow also allows users to boost their listing, which gives it a more prominent placement on search results pages.
Trulia
It probably goes without saying that there's a lot of overlap between Zillow's listings and Trulia's: after all, as we stated above, Zillow owns Trulia.
But that being said, there are certain features that make Trulia unique relative to Zillow.  For one, it provides maps that give users information about the neighborhoods surrounding the properties they're considering: it tells them what crime rates are in the area, where people eat and shop, what schools their children would have access to, and what your commute would be like. 
It's important for landlords to understand the way Zillow and Trulia organize the data about a listing, because it will educate you about how to position your listing; we'll get into this subject a little later in the article, but when you're marketing a rental property, it's critical to remember that you're also marketing a neighborhood.  If looking at Trulia teaches you something new about the area where you own a rental property, then browsing the site will be very much worth your time.
Apartments.com
Much like Trulia, Apartments.com not only provides information about the individual listings on their platform, but they also have data on the neighborhoods in which those listings are located.  That includes info on shops and restaurants and the like, but Aparments.com also assigns each neighborhood walkability and bikeability scores.  They also have info on noise pollution, too. 
The main point of differentiation for landlords considering listing a home on Apartments.com is that the site is exclusively focused on rentals.  Which means that the audience it attracts is the exact audience you're looking for. 
Apartments.com is free to use, though much like Zillow, you can pay for better placement.
Realtor.com
Realtor.com scrapes MLS listings in order to build its robust database of homes for rent and sale.  (MLS is a service available to realtors that collates their listings in one place so people can easily find and search all the available properties.) 
Beyond its reliance on MLS data, Realtor.com also allows individual property owners to list homes for rent (but not for sale).  Much like the MLS's from which they source most of their listings, Realtor.com is more focused on homes for sale, rather than homes for rent, but given that it's free and popular, it's worth your time to list your home there.
Craigslist
Craigslist remains popular with renters, though of course it doesn't have the features and functionality that make the Zillows of the world so useful.  But it's free and widely used, and so it's worth your time. 
Beyond these mega-sites there are smaller players like HotPads, Zumper, and PadMapper – we encourage you to investigate them all, but if you're trying to cast the widest net possible, we recommend looking at platforms like Avail that automate the process of cross-listing your home across several platforms. 
Avail also allows you to manage each listing and lead from a single portal.  In terms of getting your listing out there, it's really a terrific option.  The best part?  Most of the key functionality is available through the free version of the service.   
Remember: it's not only important to familiarize yourself with the pros and cons of each of these platforms; it's also critical that you see the kind of language, images, videos, and other marketing material landlords and realtors are putting on these sites.  That way, you'll be much better prepared to take the next step in the process of marketing your home!
The beauty of Belong is that we do all the work for you; we identify which platforms are most relevant to renters in your area, create and syndicate the ads, and pay to have them boosted if necessary.  Not only that, your home will be listed on Belong's website – a service we only extend to homeowners on our platform. And once prospective residents start reaching out about seeing the property, we schedule and show the home for you.  So you don't have to worry about anything except cashing the rent checks when they start coming in.
Step 2: Create great marketing collateral
Now that you've familiarized yourself with these platforms, it's time to start advertising your rental. That means cleaning the home, taking photographs and videos, and writing copy for the ads themselves that makes your property feel unique and special in the marketplace. We'll take you through the process step-by-step.
1. Declutter and clean-up
If your home is still occupied by your previous residents – which could be you! -  it might be impossible to declutter and clean, but if you're officially between leases use the downtime to your advantage.  A clean room with bright white walls feels open to endless possibilities; it invites potential residents to imagine what it would be like to live there.  Not only that, but the combination of bright lights and a high-definition camera might make dust that much more visible in your photographs, which can make your home seem dirty. 
As is the case with the first piece of advice we offered here, it's really a matter of showing your home in the best light.
2. Curb appeal
Now that you've taken care of the inside of the house, it's time to take care of the outside.  It might not be cost-feasible to give it a new coat of paint, but doing touch-up work on problem areas is a great idea, as is making sure that the driveway is devoid of weeds growing through the cracks in the asphalt, cleaning the gutters, and washing the windows.  Also it doesn't take a huge amount of money to do a little landscaping: some flower beds and boxes under the windows can are beautiful touches that can really make a home that much more appealing.  If there are residents still living at the home, ask them to remove any childrens' toys that might be scattered on the front lawn, and also, if possible, to park their car on the street temporarily.  First impressions matter – in dating and house hunting alike.  So make sure your home is putting its best face forward.
3. Keep it bright and airy
We recommend doing this for 2 main reasons: first of all, a bright room feels more welcoming and inviting than a dark, shadowy, cave-like one.  On a subconscious level brightness evokes a sense of transparency – just think of the adjectives used above.  A bright room is open, inviting; a dark one is shadowy, shady – almost scary.  Also a bright, well-lit room feels bigger and more open than a dark one.
In order to get the best light possible we recommend shooting in the middle of a sunny day.  If you're renting out a house, a bright day with a beautiful blue sky is also the best time to take some idyllic photos of the home's exterior. 
4. Invest in your equipment
Maybe you don't want to invest in a costly high-definition camera, but there are attachments that can improve the quality of your smartphone photographs that are cost-effective. This set costs less than $20 at the time of this writing, and includes 3 different lens attachments – including the all-important wide-angle lens, which will give your pictures a greater sense of depth.  Another trick of the trade – ring lights. They'll make your photographs seem that much brighter and cheerier. 
Hot tip: create a video tour
Video tours are increasingly common in the industry, and we highly recommend creating your own. Follow the same principles as photography here, and some of the tools you've used to better your photographs can be repurposed here – in particular the clip-on lenses and ring light. Additionally we recommend purchasing a video stabilizer so your potential residents don't get motion sickness while watching your walkthrough, and also a lapel mic, in case you want to record commentary as you create your video.
Software programs like FiLmIcPro don't cost a fortune, and they can really elevate your walkthrough, and make it feel professional. We also recommend you read one of the many video editing guides out there, so you avoid the most common mistakes.  Or if this sounds too complicated, you can find a freelancer on Fiverr to do it for you!
Belong creates 3D video walkthroughs for all the homes on our platform; we also offer in-person tours, which can be self-guided or led by one of our trained hosts. It's the ideal way to give potential residents the clearest possible picture of what the property looks and feels like!
To stage, or not to stage?
We often recommend staging a home, but if you're still on the fence about it, we understand. Staging a home can be costly and time-consuming, and for rental homes, staging isn't a universally accepted standard in the industry. But that being said, they can make a home feel that much more appealing and welcoming.
If you do choose to stage your home, remember to use furniture, lighting fixtures, and wall art that is trendy, but broadly appealing: it's important that the space feels welcoming, inviting, and fashionable, but if you project too much of your own personality during the staging process, potential residents might feel like there's no room for their own personality.  It's critical that you give potential residents room to project their own personalities into the space, to allow them room to imagine what it would be like to live there. 
We know, it's a fine line to tread – which is why there are so many professional stagers out there who will do the job for you.  They'll bring in their own furniture and arrange it; they'll even paint walls and do small aesthetic repairs to ensure the home looks just right.  As you might imagine this process isn't cheap; that's why some homeowners opt to do it themselves, or opt not to do it at all. 
One of the many wonderful things about working with Belong is that we take care of all this for you – and unlike property managers, who will up-charge you for video walkthroughs and photography, we do it all for free.  And if we discover anything that needs to be repaired in the process of prepping your home for its close-up, our Pros will take care of it no problem. 
Step 3: Price it right
Market Analysis
Check out some of the websites you identified in Step One and see what other landlords are charging for similar properties in your area. This will help establish a range of prices – a high end and low end – that will help you identify the just-right Goldilocks price for your home.
Zillow also has a service (they call it a Zestimate) that will tell you how much they think you should rent your home for.  There are other companies that do the same thing, too: Rentometer is a free service that looks at comparable listings in your neighborhood and determines the average rent other landlords are charging.
The 2% Rule
Basically the 2% rule states that the monthly rent for your property should be between %1 and %2 of the price you paid for the home in the first place. Keep in mind though that property prices often outpace rent prices, so if you only use the %2 rule to determine a rental price, you might end up charging too little. 
The Belong Difference
As soon as you list your home on Belong we get a true measure of where the market is at that exact moment, taking into account how homes like yours are performing on the platform.  We look at impressions, clicks, tour-sign ups, and the total number of applications in progress. That way we can react quickly, maximizing rental value while finding you great residents as soon as possible. It's that combination of technique, technology, and insight that enables us to far exceed industry average in terms of placing new renters.  
Want to learn more about what we do for our homeowners?  Click here. 
Step 4: Create your listing
Now that you have everything set up – you know where you want to list, you have all the photos and videos you'll upload along with the listing, it's time to write a description for the property that excites and entices potential renters.
As we all know, there's a whole world of euphemisms that realtors use when writing these descriptions to re-position a property's weaknesses as strengths (the kind of artful deception that many consider an essential part of any marketing exercise). 
So if you have a home that's on the small side, do what a realtor would do and describe it as cozy, or charming.  It isn't cramped, but cute as a button.  If it feels rustic, rather than sleek and modern, describe it as "shabby chic."  If it's close to a highway or a subway station, it's in a great location and close to public transportation. 
That being said, there are some selling points that are absolutely worth mentioning.  These include:
Pet friendliness

Building amenities – if you own an apartment in a modern building with a game room, gym, movie theater, and rec room - all that is totally worth mentioning

Washer/Dryer (if present)

New appliances

Recent renovations

An alcove or pantry big enough a desk can be positioned as the perfect work-from-home space.
Likewise the neighborhood itself is worth romancing and treating as a selling point. Qualities that might make a neighborhood desirable include
Proximity to mass transit

Speed to center of city/town

Walkability index

Destination restaurants or local favorites

Nightlife

Parks

Cafes

Streetlife

Movie theaters

Performance spaces
Step 5: Put it on the market, officially
We've already reviewed what platforms are most relevant.  But there are things you can do in addition to listing the apartment that can help. 
Use your personal network
You might not realize how many people you know, so take some time to through your contact list, your Facebook friends, your Instagram and Twitter followers.  Your contacts on LinkedIn can also be a resource, but if you post an article about looking for a rental, there's a very good chance that realtors will bombard you with offers to represent your property. Also TikTok is becoming increasingly popular in the real estate world; it's easy enough to repurpose some of the footage you used for your video walkthrough to create a video for the platform.  Here's an article with more advice on creating real estate-centric content for that platform If you live in the area and have kids, there may be parents who are potential prospects.   
Sponsored posts
Even if you don't have a huge following on Instagram, you can sponsor a post on Instagram or Facebook and target your audience directly.  You can geo-target, for example, to identify people who live near your listing who might be looking for a new home: or you can advertise to people who follow real estate brokers or services like Zillow. 
For more information on creating an exciting and sharable Instagram ad, check out this article.
Advertise offline
You know those flyers you see in local coffee shops and on sign posts in your neighborhood? Believe it or not those can be an effective method of finding your next resident – an old-school method, but one that can pay dividends
Check out this tutorial on how to use Canva to create flyers and signs you can post on lawns or outside the building where you own a unit, in coffee shops and local stores.
Or, work with Belong instead
Exhausted? Understandable. Belong homeowners get their homes staged and marketed for free. See if your home qualifies here.