Virtual Open Homes: 5 Tips For Offering Video Inspections For Rentals
Written By
Belong on Jan 21, 2022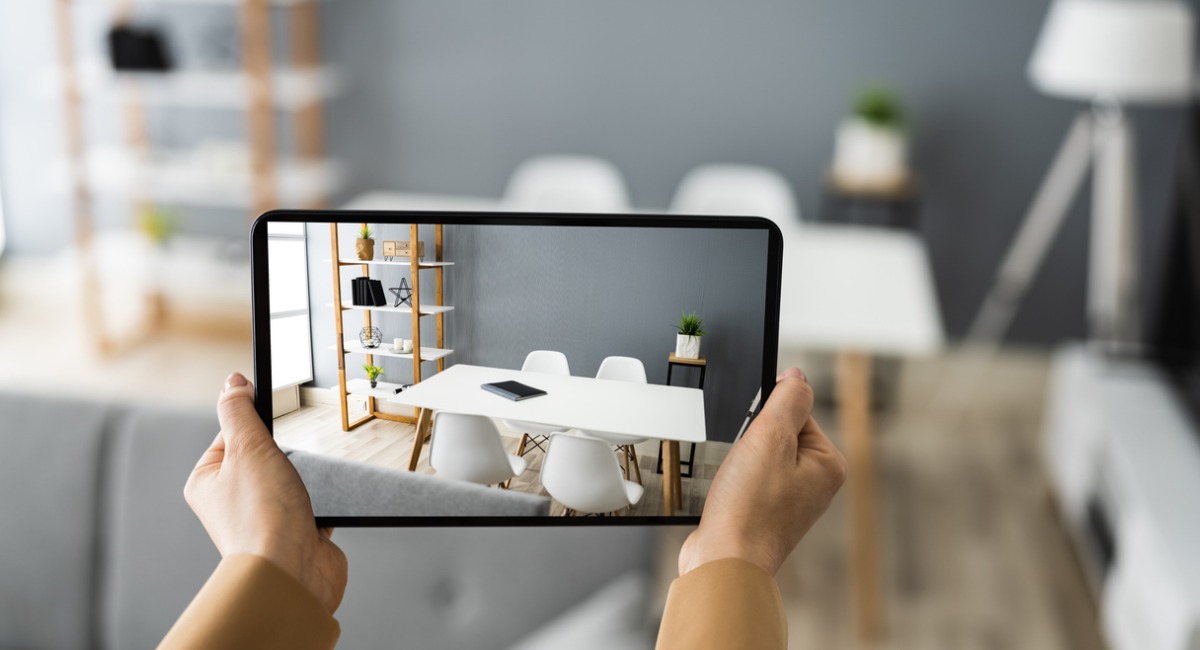 The virtual open home is here, with many prospective renters now opting for a video walkthrough over in-person inspections. How can landlords who are self-managing their rental properties adjust to this new reality and offer a professional-level digital experience to attract new tenants?
Among the many challenges involved with self-managing your own home is presenting the property in an elegant and professional manner when listing it online. Today's smartphone cameras have made taking high-quality photographs easier than ever, but these days potential residents are looking for more than simple pictures: they want video tours and 3D walkthroughs, which provide a far more immersive experience.
It's much more challenging – and more expensive – to take a good video than it is a good picture. Or so it would seem. The truth is though that you don't need to invest thousands of dollars in a DSLR camera. With a smartphone and a few inexpensive attachments, you can create a high-quality virtual open home without breaking the bank.
Follow these five tips to creating a professional virtual tour to rent your home:
Virtual Open House Tip #1: Invest in the right equipment
The right tools are essential, of course, but you don't need to go overboard when preparing for virtual walkthroughs. In fact, you probably have the necessary equipment in your back pocket. The three most recently released iPhones come with suitable wide-angle lenses, as do many Android devices. And if you have a more recent model, a clip-on lens can work wonders. Not only will wide-angle shots make a room look extra spacious, they better replicate the experience of actually seeing the space. 
Newer smartphone cameras also take great close-ups, thanks to portrait mode. Use this feature to highlight the details that make your property special – like elegant trim and granite countertops. 
To give your virtual home tour an extra layer of professionalism, consider a video stabilizer. They're both cheaper and easier to transport than traditional tripods, and they give the video a smooth and polished quality. Additionally, a lapel microphone allows for crisp narration, which will add a personal element.
Virtual Open House Tip #2: Prepare the space
The better the video, the more important it is to pay attention to the small details. Dirt and grime that might not show on a low-resolution video can be quite apparent in HD, so be as fastidious about cleanliness as you would be for an in-person tour. 
It's also worth staging the home as you would for an open house, showcasing your home's unique details. If the living room has a beautiful parquet floor, make sure to show it off; if you recently installed a beautiful farmhouse sink in the master bathroom, let the camera linger on it for a few extra seconds. Future residents want to see a comfortable home, but one they can still make their own; touches like these help strike the right balance, letting the home feel lived-in, but not so filled that there's no room for their unique personalities.  
Finally, it's critical to highlight outdoor spaces (if your home has them). This is, after all, where most of us do our entertaining these days!
Virtual Open House Tip #3: Time your shoot with the best light
Everything from the time of day to the time of year can affect the mood of your walkthrough. A slightly overcast day with lots of indirect sunlight will highlight your space best. As for timing, late morning is ideal – this ensures you don't run out of daylight. The key is practicing in the days leading up to your final shoot.
If needed, a clip-on ring light will help counter bad weather. Avoid the yellow settings, though, which may give the space a dated look.
Virtual Open House Tip #4: Practice 
After you've cleaned and staged the home, make a list of the shots you need to show the place in the best light. It helps to sketch a floor plan, and then imagine which rooms you would show first during an in-person tour. 
It's wise to take a practice video, to help figure out the best way to transition between wide-angle establishing shots that show each room in its full glory, and close-ups that capture the unique details. Don't worry about it being perfect, though – you can clean up transitions at the editing stage. 
Virtual Open House Tip #5: Edit, edit, edit
There is a plethora of editing software available for reasonable rates. To amp up your iPhone's powerful camera, use FiLMiC Pro – priced at just $15 a month. 
There are lots of editing tips out there, but the best way to keep your video professional is to use smooth transitions when putting together raw footage. Make sure the shots before and after transitions are a mix of wide shots and close-ups to keep the video eye-catching. Don't use splashy effects, which can detract from the home itself. Instead, opt for sleek and seamless. Remember that potential residents will want to see your rental as you see it: a place to call home.
Get videos and a 3D virtual tour at no extra cost with Belong
When working with Belong, you'll get professional-level pictures, videos, and even a 3D virtual tour of your property – without an upcharge for the service. Plus, Belong takes care of listing the home, conducting in-person tours, and running background checks for each and every potential tenant, to ensure you find a resident who loves your home as much as you do. Without the stress of doing it all yourself. Learn more about Belong and find out if your property is eligible here.