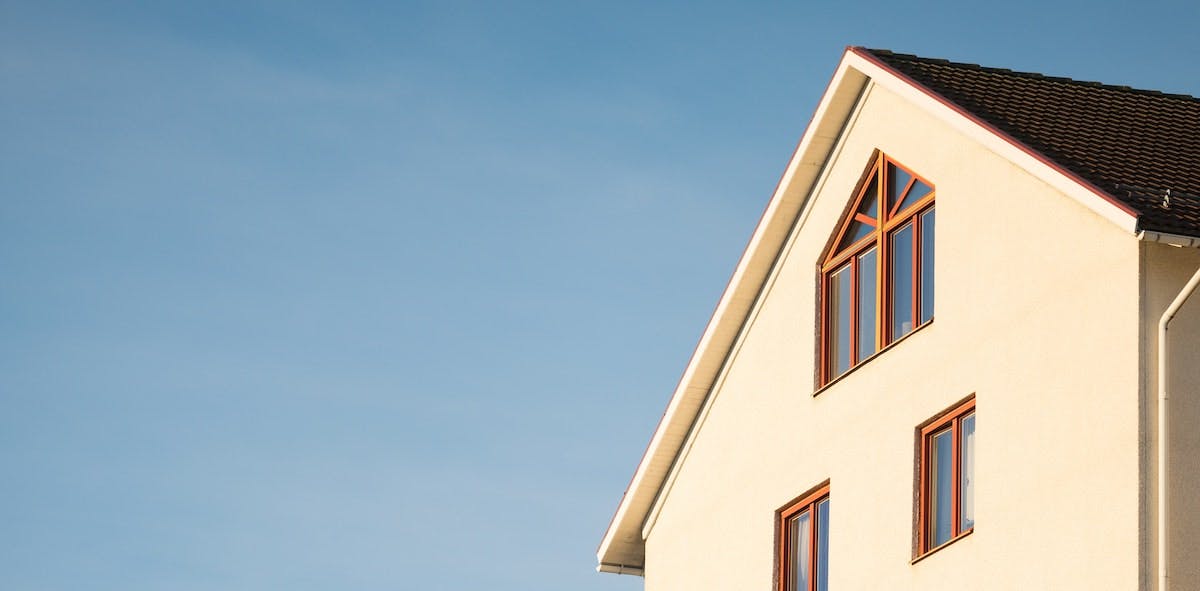 Residential lease agreements protect you, your investment, and your new residents. To create a lease for your real estate investment property, you'll need to consider what policies and clauses need to be included. Then you can begin to structure your agreement using one of our examples and consider consulting a professional to help finalize your agreement. Best of all, we're sharing a new alternative to help you create a lease and find residents who love your home as much as you do. 
Legal considerations for residential leases 
Residential leases provide both you and your residents with legal protections. As such, there are several legal requirements you'll need to consider before creating a lease for your real estate investment property. All residential rental agreements must adhere to landlord-tenant laws in your area.
You'll find that most states have requirements around security deposits, occupancy limits, property maintenance, late fees, and grace periods for late payments. These requirements will vary depending on the state where your real estate investment property is located. These legal guidelines may also dictate specific landlord and tenant responsibilities, which you must abide by. 
Most states will require that you provide your residents with specific information regarding lead paint and bedbugs. In some cases, you must include this information in the lease agreement. You may include educational pamphlets in other states as an addendum to the lease. 
Fair Housing Laws and regulations 
You should also familiarize yourself with Fair Housing Laws, which govern how you can market a property, screen for tenants, and regulate the use of your rental home. These laws ensure that everyone has fair access to housing and prevent discrimination. There are federal and state Fair Housing Laws, and failing to adhere correctly can expose you to legal action. 
Further, additional regulations govern everything from the condition of your investment property to renting your home to people with children or service animals. Closely review all applicable laws and regulations before you begin drafting your lease. 
Standard residential lease agreements 
Once you've identified which regulations will apply to your rental property, you can begin collecting the basic information needed for a lease agreement. Naturally, you will need the name of your residents, the lease term, the rental amount, and directions for how your residents can make rental payments. 
Your lease should also include information about your investment property, including a description of the property and its current condition. You will also need to outline details regarding access to the property and usage rules for the property. For example, your lease should clearly outline parking and storage inclusions. Likewise, you can include details about any common or outdoor spaces. If there are rules for shared areas, like pools or gyms, you should also have those rules as an addendum to your lease agreement.  
Additionally, your lease needs to include information about any security deposits or fees that may be required. It's also critical to provide clear guidance around utilities. The agreement should clearly state which utilities are the resident's responsibility and indicate who is responsible for transferring or initiating utility service. 
Finally, a standard lease agreement needs to include a lease termination clause. More specifically, your lease termination policy needs to outline what will happen if your resident breaks their lease before the end of the rental period. Remember that what you include in a lease termination clause is subject to regulations, and you'll want to carefully review legal precedent or engage the services of a professional. 
Additional guidelines to include in your rental agreement
While the inclusions discussed so far are a great starting point for creating a lease for your real estate investment property, you should consider several additional items. 
Maintenance policies and procedures: These policies will describe the resident's responsibility to maintain the property and create a process for notifying you of any damages or requested maintenance. Finally, these guidelines will outline what kind of alterations your residents can make to the property (i.e., painting walls).
Entry: Entry clauses outline how and when you will access the rental property and must be consistent with your state's landlord access laws. This clause also includes guidance for what happens in the case of an emergency. For example, if you have a water leak and your resident is not home, these clauses grant you the right to access the property to turn off the water or fix the leak.
Prorated rent: A prorated rent clause can provide your resident with information about how prorated rent is collected and calculated. This clause is beneficial if your resident pays prorated rent at the beginning of their term. 
Subletting: Your lease agreement should include a clause that either permits or restricts your residents from subletting the property. In some cases, related clauses can dictate whether or not the residents can lease the property as a short-term rental.
Illegal activities: It's critical to include a clause prohibiting illegal activities. This clause will help limit your liability. 
Rules and HOA Guidelines: This clause requires residents to acknowledge receipt of rules or additional guidelines as dictated by the HOA (pool rules, community guidelines, good neighbor policies).
Move-Out Guidelines: You'll want to ensure your lease clearly defines your resident's obligations at the end of their rental period. These move-out guidelines might include any cleaning procedures, how damages are assessed, and the process for providing notice and returning the keys. 
Renewal: Finally, you may want to include information on how the renewal process works and any procedures your residents may need to follow. 
Additions and customizations for your residential lease agreement 
Depending on the specifics of your real estate property, there are several additional sets of guidelines you may need to consider including in your lease agreement. 
Smoking policies: You do have the right to prohibit or restrict smoking on your property. If you choose to permit smoking in some capacity, your lease agreement should clearly outline those expectations. 
Cannabis: Similarly, you have the right to prohibit the use of cannabis, even if it is legal locally. A drug-free lease clause will also prohibit tenants from growing cannabis on the property. 
Pets: If you choose to permit pets in your rental property, you must include guidelines and information regarding any pet deposits or monthly pet rent you may require. 
Co-signer requirements: A co-signer is designated to make the rental payments if the resident does not pay. A co-signer agreement can provide additional protection if a resident does not have a solid or significant credit history. 
Renters insurance requirements: You may also require your residents to retain a renters insurance policy that protects a tenant's belongings. 
Lease examples for your real estate investment property 
Once you've considered which of these policies and clauses are appropriate for your rental property, you can begin to assemble a lease agreement. We recommend using these examples to understand how you can structure and organize your rental agreement. However, because regulations vary based on location and frequently change, you should use these examples only as a guide. These examples do not constitute legal advice. 
Protect your real estate investment and work with a professional 
Your lease agreement is essential to protecting your real estate investment property. Because its importance cannot be understated, we highly recommend that you consult with a professional to ensure that your lease agreement protects your best interests and does not violate federal, state, or local laws. 
Consulting an attorney for your lease 
An attorney specializing in real estate agreements can provide you with essential guidance. Remember that an attorney may not be familiar with your real estate investment property and its unique challenges, so you'll need to come prepared and know what needs to be included in your lease. 
Traditional property management 
Alternatively, you may choose to work with a traditional property management company that can provide you with leasing guidance. However, proceed carefully with this option. Often, their advice is based on what works best for everyone. Their guidance can be impersonal or result in a poor resident experience. There's also no guarantee that they are familiar with landlord-tenant law. Worse, they may be ignorant about the complexity of federal and state laws. 
The wrong property manager could violate Federal Fair Housing laws and state housing regulations by discriminating against potential tenants or violating other rules. This exposes you to extreme risk and possible legal complications. Carefully evaluate your professionals to ensure they are knowledgeable and can address your specific needs.  
Need a better alternative for managing your real estate investment property? Meet Belong. 
Are you a homeowner looking for someone to love your home as much as you do? We invite you to join Belong. We've transformed the rental experience into a world-class hospitality service for you and your residents.
We personally interview every resident and conduct credit, identity, and criminal background checks. Belong offers 24/7 concierge support for you and your residents, guaranteed rent, and provides lease agreements for your property.  
Are you looking for a better way to manage your real estate investment property? Learn more about Belong and find out if your home qualifies today.
Jordan Newsom is a highly-caffeinated writer who loves delighting readers, using content to teach, and broadening perspectives. When she's not behind a computer screen, she's hunting down the best coffee shops, breweries, and restaurant patios in Denver, Colorado.