Understanding Fair Housing Laws When Renting Out Your Home
Written By
Adam Hanft
Last Updated May 7, 2023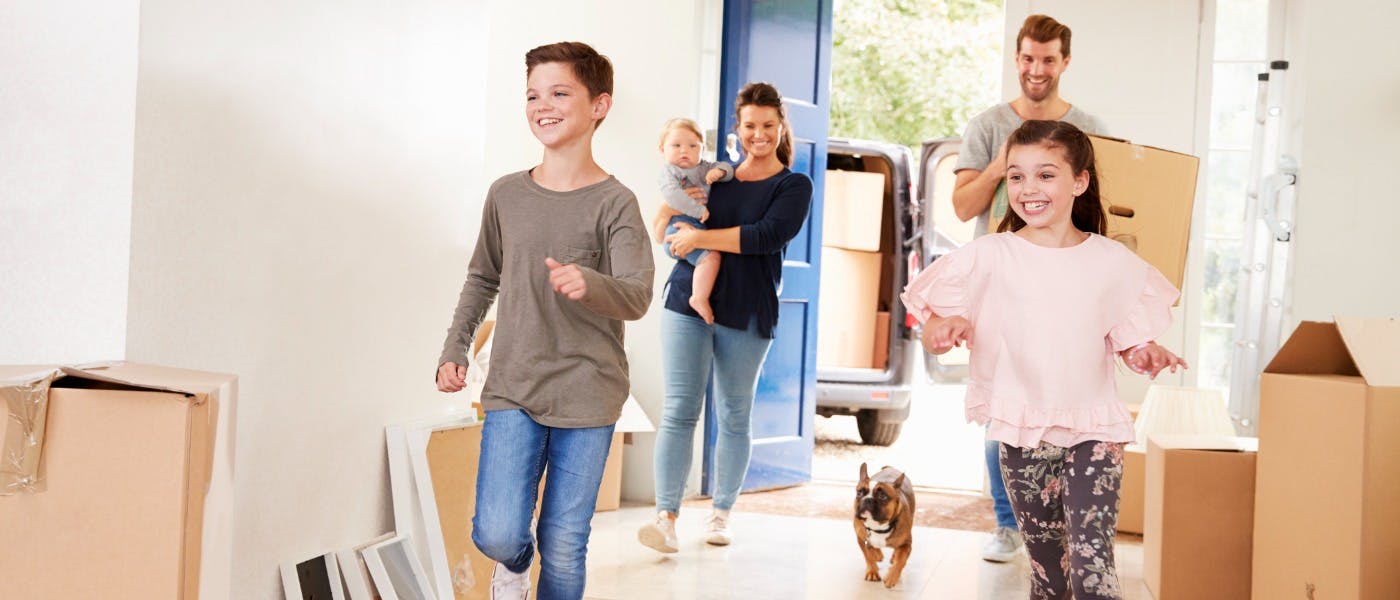 Finding a great person to rent out your home is not always as simple as it may seem. Rental applications means putting people's history and conduct under the microscope — but what about your own conduct? Fair Housing Laws mean that homeowners can also come under scrutiny during the application process.
The Fair Housing Act (FHA) protects people from discrimination when renting a home. This means there are laws around the way you market your home, choose residents, and enforce lease terms. 
This article is an overview of how Federal Fair Housing Laws apply to homeowners when renting out their homes. It is not legal advice. Every home and situation is unique, so it's important to speak to a legal professional about your individual rights and circumstances.
Contents:
What are the Fair Housing Laws for renting out my home?
How can I avoid illegal discrimination when renting out my home?
What are the consequences of violating Fair Housing Laws for renting?
What are the Fair Housing Laws for renting out my home?
Everyone needs fair access to housing. To prevent discrimination and disparity, fair housing laws have created "protected classes". That is, groups that are protected by law to ensure fair access to housing.
It is illegal to discriminate against an applicant or resident of your home because of race, color, religion, sex (including gender identity and sexual orientation), disability, familial status (pregnancy or children under 18), or national origin. 
Some examples of illegal discrimination for rental homes under Fair Housing Laws include:
Refusing to rent your home to someone because of their sexual orientation
Setting different conditions on your rental due to a person's status, such as prohibiting children from using shared facilities in an apartment block
Pretending a rental home is no longer available because you don't want to rent to a particular person
Marketing your home as "in a safe Christian neighborhood" to attract someone on the basis of your preferred faith
Imposing different rental charges such as a higher price, based on an applicant's national origin
Using different qualifying criteria such as income standards or different application fees for a person based on their ethnicity or race
Evicting a resident or their guest based on their gender identity 
Harassing a resident to make them leave because you don't agree with their beliefs
Assigning a person to a particular section of a building based on their race
Any form of exclusion, refusal, or different treatment for a protected class is considered to be discriminatory. You can find detailed examples of housing discrimination from the U.S. Department of Housing and Urban Development here. 
How can I avoid illegal discrimination when renting out my home?
Illegal discrimination can have serious consequences for homeowners. Here are five tips to maintain a fair and inclusive rental process. 
1. Stick to the facts when advertising your home 
When marketing your rental home, describe the features and avoid trying to entice your preferred applicant. For example, suggesting your home is "suited for couples only" would discriminate against a mother with a young child. Suggesting someone of Jewish faith would feel "uncomfortable" in your neighborhood is another way of trying to discriminate by discouraging applicants based on religion. 
This goes for open homes too, it is discriminatory to say to someone in a protected class "I'm ok with renting to you, but you might not feel comfortable in this neighborhood". You also can't tell someone you "don't like the look of" that your home is no longer on the market if it is. 
2. Develop a consistent screening process and criteria
The process you use to vet applicants needs to be applied equally. Don't ask someone about their race, sexual orientation or religious preferences. Develop a set standard that focuses on objective factors such as credit history, income, rental references, and criminal records.
Or even better, use a verified screening process or partner with a company like Belong who will use a human approach to ensure you have the best possible residents in your home without discrimination. 
3. Avoid inconsistent rental policies
In your lease agreement or when deciding how your home and any shared facilities will be used, develop policies that are consistent. For example, you shouldn't ban a family from using the shared pool because they have "too many kids". 
Occupancy rules can also be discriminatory if too low. If you had a two-bedroom home it would be reasonable to restrict the occupancy to 4-6 people. Restricting occupancy to two people would be discriminatory, because it would prevent families with children from applying to rent your home. 
4. Make reasonable accommodations for accessibility
If you own a multi-unit dwelling constructed after March 1991, you will need to ensure compliance with accessibility requirements outlined in the FHA. This includes features such as wheelchair ramps, accessible entrances, and accessible common areas.
For owners of single-family homes, you should consider reasonable modifications to avoid discrimination to a resident based on disability. For example, if they ask to install a visual-alert doorbell because of a hearing impairment, this would be a reasonable modification. Or if you have a "no pets" policy in place but a person with a disability requires use of an recognised assistance animal, they should be able to apply for an exemption. 
You can find more examples of reasonable accommodations and modifications here. 
5. Stay up to date on both federal and state laws
Some states and jurisdictions have their own fair housing laws and requirements. For example, in California, there are further protected classes including:
Source of income
Marital status
Age
Arbitrary characteristics 
Gender expression and identity  
These protections extend to examples such as not renting a home to someone with piercings and tattoos, or only running criminal background checks on someone because they "look like a criminal". 
Again, it's best to have straightforward and consistent policies or to partner with someone who does, like Belong. 
You can read up on state housing laws at the links below:
What are the consequences of violating Fair Housing Laws for renting?
If someone believes you have discriminated against them, they may wish to pursue legal action against you. This could involve a civil lawsuit from them or by an advocacy group or government agency that enforces housing laws.
Discrimination can lead to severe financial penalties. As of 2021, Fair Housing Act civil violations can be penalized up to a maximum of $21,663 for a first offense, right up to $108,315 for multiple violations. The court may also issue an injunction to stop ongoing discriminatory practices or to prevent future violations. 
If it's found that your real estate agent or property management company caused the violation, they will face disciplinary action and may lose their license and professional accreditation. 
Belong is making renting lovable
Renting out your home doesn't have to be a headache, or put you at risk of serious legal repercussions. 
The simplest way to avoid discrimination is to hand the process to someone who will professionally vet all applicants, without bias. Belong finds people who will love your home and treat it well, making the renting experience lovable for both homeowners and residents alike. 
Ready to learn more about how Belong is flipping property management on its head to change renting forever? Find out if your home is eligible for Belong here. 
Adam Hanft
Editor in Chief
Adam is a futurist - co-author of "Dictionary of the Future" - brand strategist, public-company board member, former comedy-writer (but he hasn't stopped being vaguely amusing), and an investor in Belong.