Understanding Fair Housing Laws When Renting Out Your Home
Written By
Adam on Mar 1, 2022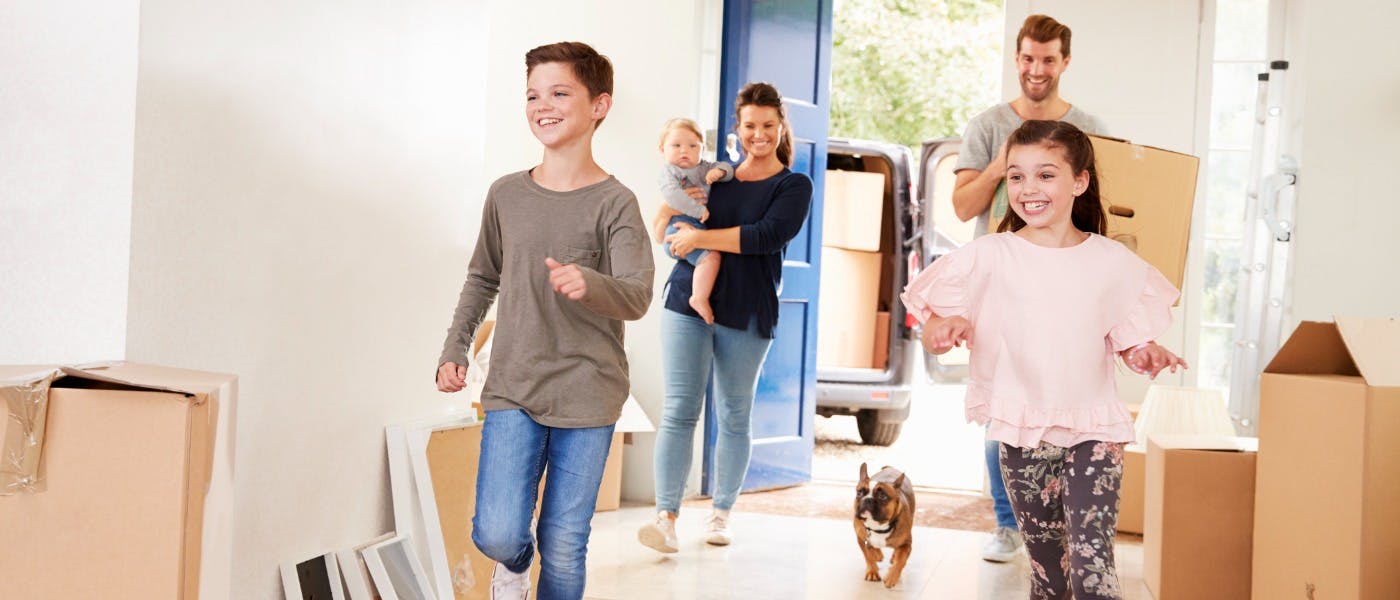 This brief overview of Fair Housing Laws will help you learn how to screen for tenants lawfully, without discrimination.
The way you market a property, screen for tenants, and regulate use of your rental home are all governed by Federal and State Fair Housing Laws. As a landlord, it's important to familiarise yourself with what you can and can't do or ask when it comes time to find tenants for your home.
Please note: This blog provides a brief overview of how Federal Fair Housing Law applies to landlords who are self-managing a property and is not designed to be or replace legal advice.
What are Fair Housing Laws designed to do?
Fair Housing Laws were created to assure that everyone has fair accessing to housing, preventing discrimination and establishing what is called "protected classes". Protected classes are groups and criteria that fall within the provisions of the Fair Housing Act and include:
Race
Color
National Origin
Religion
Sex (including gender, gender identity, sexual orientation, and sexual harassment)
Familial Status
Disability
Some local state laws also expand these classes to include criteria such as veterans, so it's important to review any local laws that may apply to your property.
How landlords can avoid discriminating against someone in a protected class
Whether advertising your property or speaking to prospective tenants, the law stipulates that you can't "make any statement that indicates a limitation or preference based on race, religion, or any other protected category." So you can't refuse to rent your home to an individual based on their background or faith for example. Nor can you "falsely deny that a rental unit is available." If someone wants to apply to rent your home, you can't pretend it's no longer available to discourage them.
These are some of the more apparently examples of discrimination, but there are some more examples that may not be as obvious, such as "steering". Steering is describing your property and local community in a way that excludes others or shows preference for a particular faith. Of course, these rules don't just apply to advertising either — you also can't restrict use of your property or amenities based on any of these protected classes.
Here are three examples of discrimination that landlords should be aware of under Fair Housing Law:
1. Familial status
You can't ask someone if they are married, and you can't discriminate against a family if they have children (or a certain number of children). You also can't restrict children from use of a property they rent. The website of the Department of Urban Development gives this illustrative hypothetical:
"John has three teenage children. John's building has a patio with picnic tables, and one day John's children decide to have lunch there with some of their friends. The next day, John receives a notice from the homeowners' association informing him that the building rules say that the patio is for adult use only and that he needs to make sure his children do not violate the building rules. John files a complaint with HUD because building rules that discriminate against children are a form of familial status discrimination." 
2. Community descriptions
Just as you can't outright discriminate against an individual based on their faith, you can't indirectly imply that religion is a determinant. As Justia writes, advertising an apartment by claiming it's located in a "safe Catholic community" is just as illegal as direct discrimination, since potential tenants might reasonably believe that Catholics are preferred tenants.
Similarly, it is also discriminatory to say to someone "I have no problem renting to a person of color, but you might not feel comfortable in this neighborhood." That falls under "steering" and it is unlawful.
3. Imbalanced standards
You can set standards for your rental based on basic business principles, provided they are fair and apply to every applicant. This means it is fine to set a minimum income standard for example, provided that standard isn't raised for certain applicants. You also can't reduce a security deposit for one tenant because you like them, while imposing a higher one for another prospective tenant who is in a protected class.
The same applies to references. For example, you can't use a negative reference as a justification for turning away a gay couple and then go ahead and rent the property to a straight couple who also have bad landlord references.
Another complexity has to do with occupancy standards, they need to be balanced and cannot be unreasonably low. For example, you can't state that no more than two people can rent a two-bedroom apartment – because that could be interpreted as discriminating against families where parents could reasonably occupy one room with children in the other.
You can find more examples of housing discrimination from the U.S. Department of Housing and Urban Development here.
State-based Fair Housing Laws
While the above examples are based on Federal Fair Housing Law, it's important to keep in mind that 49 states and the District of Columbia have their own laws as well. This clickable map from LawAtlas will help you understand what laws exist on the state level.
Leave the tenant screening to Belong
The simplest way to avoid discrimination is to turn the process over to experts such as Belong, who can professionally vet and check all applicants, without bias, to find someone to love your home and treat it well. Check out our homeowners page to find out how Belong can transform your experience – whether you self-manage or are using a traditional property management company.
Adam Hanft
Editor in Chief
Adam is a futurist - co-author of "Dictionary of the Future" - brand strategist, public-company board member, former comedy-writer (but he hasn't stopped being vaguely amusing), and an investor in Belong.