What Homeowners Should Know About The Eviction Process in Florida
Written By
Melanie Kershaw
Last Updated Jun 30, 2022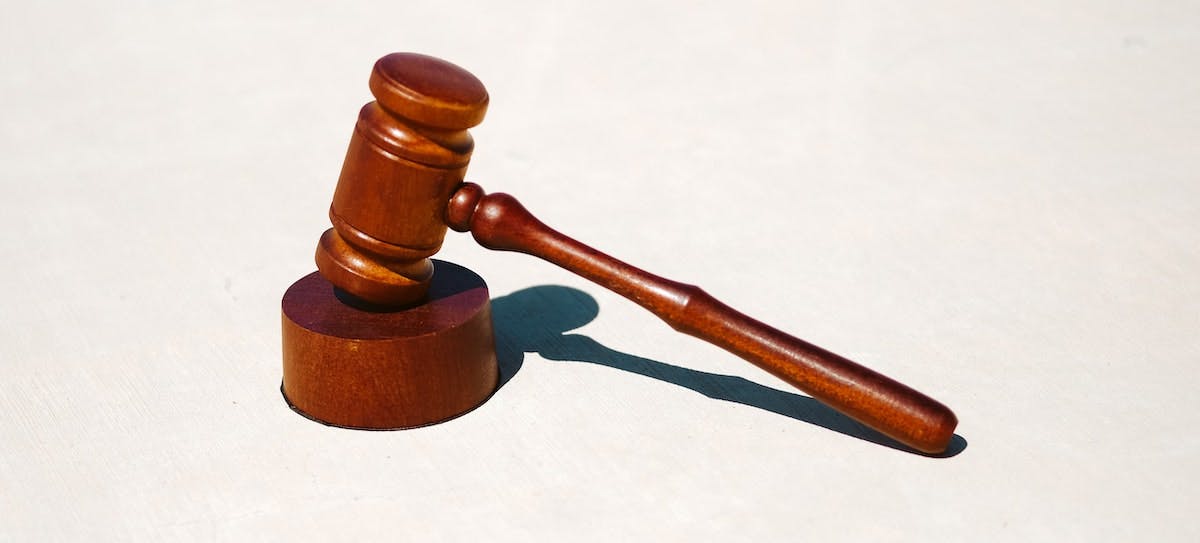 It's not an easy decision to evict someone from your home. But if you're not receiving rent or someone has violated their lease agreement and it's time to take action, what do you need to know? How long does the eviction process take in Florida? What does it cost? This guide will step you through what owners can expect from Florida's eviction process. 
Note: This article provides a guide for owners of residential investment property for rent in Florida on the eviction process, but should not replace legal advice. Every eviction case is unique, so a lawyer can help remedy your exact situation. Belong refers to renters as 'residents' rather than 'tenants', so this article is based on residents who pay rent and live in your property under a residential lease, and is not applicable to people who are staying at the home short-term or under a personal arrangement. You can find more information on local tenant rights, laws, and protections at the U.S. Department of Housing and Urban Development website.
What are the reasons you can evict someone from a rental home in Florida? 
In Florida, you need just-cause in order to evict a resident from your rental home. Valid reasons for eviction in Florida include:
Non-payment of rent
Not vacating after a lease has ended and notice has expired 
Violation of lease terms
Not upholding responsibilities under tenant-landlord law, such as destroying or defacing the premises, having a pet without permission, or unreasonably disturbing neighbors in a breach of the peace
In each of these scenarios, proper notice must be given to the residents of their eviction. Notice periods vary depending on the situation. 
Notice of an eviction for non-payment of rent
If a resident is behind on their rent, you must give them three-days notice to vacate for failure to pay rent. This notice gives the resident the full three business days (holidays and weekends are not included) to remedy the situation (by paying owed rent) or leave. The notice can be delivered personally at the rental property, by mail or left in a suitable location on the property, such as taped to the front door. The three-day period doesn't begin until the resident receives the notice, so allow for that if you choose mail. 
Here's what happens next:
If the resident pays the rent within the three-day period, you can't proceed with an eviction and the resident continues their existing lease arrangement. If it happens again, the process must be repeated.



If you don't receive the rent, but the resident vacates within the three-days, you may use the security deposit to cover the unpaid rent. If the security deposit doesn't cover all of the rent due, you have the option to sue for the amount owing.



If the resident doesn't pay the rent and remains in the home, you can file a summons and complaint with the county court to gain possession of the property. 
Homeowners should also be aware of their obligations under Florida's landlord-tenant statute to keep the property in good repair and ensure the home is habitable. If you fail to do so, your resident has the right to withhold rent, provided they issue you with a notice of their intent. You will be given seven-days notice to correct the defect/s and the resident can't be forced to pay rent or threatened with eviction during this period. 
Did you know?: In 2021, census data indicated that almost 6 million households (15% of all renters in the US!) were behind on their rent payments. If you have a property manager or are self-managing your rental home, non-payment of rent is a big issue. If you choose to join Belong's residential network instead, Belong will vet your residents and qualify them for Guaranteed Rent — making non-payment a non-issue. 
Notice of an eviction for no lease or end of lease
If your residential lease agreement has ended and there is either no lease or a month-to-month arrangement in place, you can terminate a resident's tenancy by giving written notice to vacate. If the resident remains in the home after that, you have cause to file an eviction lawsuit. 
Written notice periods depend on how frequently rent is paid:
Week-to-week: 7 days notice
Month-to-month: 15 days
Quarter-to-quarter: 30 days
Year-to-year: 60 days
eSign has a free lease termination notice available from their website. 
Notice of eviction for lease violation 
In the instance of a lease violation, you must provide the resident with seven-days notice to vacate your Florida home. It's worth getting legal assistance to put this notice together, as you must include all essential information such as the violation and the final date to vacate. If the notice contains any errors, it's considered defective and you may be required to start the process and notice period over again. 
During this seven-day period, you need to give residents the opportunity to rectify the situation if it is a minor infraction. For example, if your tenancy agreement states "no pets allowed" and they adopt a cat, you should give them seven days to surrender or rehome the cat before proceeding with the eviction process. 
If violations continue within the lease period, you do not need to keep giving them chances to rectify. If they have behaved in a way that isn't easily rectified (for example, conducting illegal activity or causing considerable damage), this is considered an "incurable violation" for which the resident can not make amends. 
List of Florida Courthouses by county
If you do need to file a summons to repossess your home, here is a list of local courthouses and information by county: 
Most counties have downloadable forms and fee schedules available on their websites, so be sure to check out your local county for resources. 
Can I force a renter to leave my Florida property?
No, you should never take matters into your own hands when you need a resident of your rental home to leave. Activities such as shutting off the utilities or changing the locks to your home to keep a renter out is classified as a "self-help" eviction and is illegal in Florida. If you are found to be forcing an eviction illegally, you could be successfully sued for up to three months' rent or damages (whichever is greater) plus legal costs under Florida laws. Only a law enforcement official has the authority to remove someone under a writ of possession. 
How long does the eviction process take in Florida?
On average, it takes 20 - 37 days to evict a resident of your rental property in Florida if the eviction is not contested in court. However, the pandemic caused a considerable backlog of cases, particularly with the eviction moratorium ended. The process will also take longer if your resident contests the eviction, for example if they believe you didn't meet your obligations for keeping the property in good repair or if you changed the locks. 
These estimates below are the typical processing times, but be aware that if your local court faces a backlog of cases, it could take a while long to receive a hearing date if required: 
Serve eviction notice: 3 - 5 days
File eviction lawsuit: 2-5 days
Serve eviction papers: 1 - 3 days
Await a response: 1 - 7 days
Court enters a default judgment or assigns a hearing date: 5 - 7 days
The clerk of court enters a writ of possession: 1 - 3 days
Sheriff executes writ of possession: 5 - 7 days
Once an eviction has been approved, the residing parties have 24 hours to vacate. Again, don't interfere with their belongings or change the locks during this time — if they do not vacate, a law enforcement officer will need to handle their removal from the property. 
How much does an eviction cost in Florida?
This depends! As stated earlier, all evictions are unique so costs can vary considerably, especially if you end up in court and/or require an attorney. The Miami-Dade Clerk of the Courts Office advises that an eviction filing costs $185 - $340. 
But even filing fees vary depending on the type of eviction that you require. Pasco County has a list of Landlord/Tenant Eviction Fees and Costs here, which can provide a good reference point to start.
If you expect that your property management fees will cover an eviction, be sure to check the fine print. When we ranked the top-rated property management companies in Florida, we found that most eviction protection packages cover filing fees only and are limited to ~$500 - $800, leaving you with considerable out of pocket expenses if things aren't straightforward. Not only does eviction protection increase your management fees, most still charge for overseeing the eviction process and add on additional costs if any of their staff need to attend court on your behalf. 
If you choose Belong on the other hand, if we ever need to evict a resident that we have chosen (not existing leases or tenants), Belong will cover legal costs up to $15,000. 
Protect yourself from bad property management
The best way to avoid an ugly eviction process and slew of hidden fees is to ditch the property managers and work with a residential network that will put the best people in your home. With first-class vetting, guaranteed rent and real protection against costly evictions, you can rest easy knowing Belong is looking after you and your Florida home. Check out one of our homeowner pages below to see if you qualify:
Mel Kershaw is a Content Lead at Belong. With an extensive background working with technology companies including Eventbrite and Yelp, she's always looking for ways to create educational and informative articles that simplifies tech and solves problems for her audience.