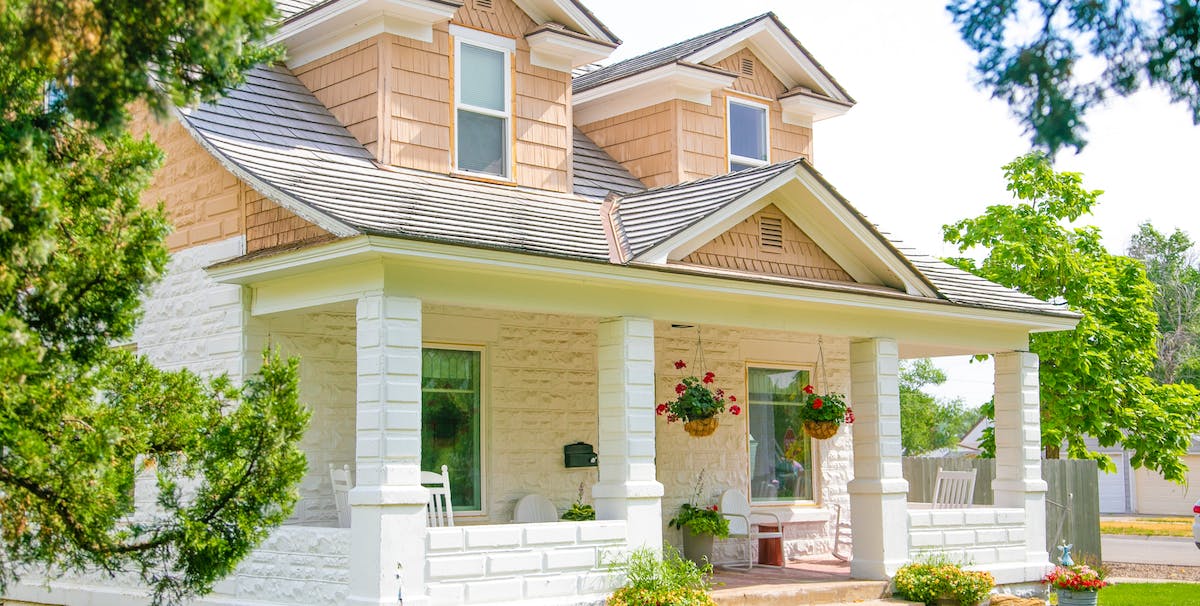 If you have homeowners insurance, you're covered for most emergencies and damage, right? Well, not if you put it on the rental market or start using it as an Airbnb.
Homeowners insurance policies only offer protection for owner-occupied properties. When you own a rental, be that long-term rental or a short-term vacation rental — you need a specific insurance policy to protect your asset. If you don't, you could have a claim denied and be liable for expensive repairs and legal fees.
There's a lot to decipher between homeowners insurance vs. landlord insurance vs. short-term rental insurance. Belong compiled a quick guide about the coverage homeowners need for the use of their home as a rental.
What type of insurance do homeowners need for a rental property?
Let's start with homeowners who rent out their home long-term, on a lease agreement. This means you have tenants in the home full-time and the occasional vacancy where the home is empty.
In this scenario, you'll need 'landlord's insurance', a policy designed for long-term rental homes. These policies are sometimes called Rental Property Insurance. Depending on the type of coverage you select, landlord insurance policies generally protect you and your rental home against:
Structural damage of the home itself in instances of vandalism, theft, fire, or storms
Liability from injuries that happen on your property or damage caused by your residents and/or their guests
Loss of rental income when the property is uninhabitable during repairs and restoration
When you're looking at policies, you may come across the term 'Dwelling Policy Insurance' or 'DP1, DP2, and DP3'. Obie Insurance has written a handy article that breaks down the difference between these types of policies. 
The quick summary is that DP1 is a budget policy with a lot of exclusions. A DP3 policy is the most expensive and will include things like theft and vandalism, broken glass and frozen pipes. DP2 is somewhere in the middle. Most DP2 and DP3 policies will have the option to include loss of use, helping to make up a shortfall in rent. They often exclude cover for flood and earthquake damage, which is an added extra. What you choose should depend on your budget, risk, and circumstances.
Landlord and Rental Property policies aren't suitable for short-term vacation rentals, which we'll cover next. 
How much does landlord's insurance cost?
Expect to pay an average of 15-20% more for a landlord insurance policy than you would for standard homeowners insurance. 
For example, if you took out a policy for a rental home in Sacramento, postcode 95814. According to this insurance.com calculator, if the dwelling was covered for $400,000 in rebuild costs with a $1,000 deductible and $100,000 of liability insurance, you would expect to pay between $962 - $2,921 per year for a homeowner policy. A landlord's policy would be 15-20% higher, so expect a range of $1,106 - $3,505 per year for the same property, depending on how much coverage you opt for. 
Like all insurance, the cost of a premium will vary depending on:
Location of the home
Age, construction, and condition of the home
How it's used
The cost of your deductible
Whether you choose to pay upfront or monthly
How much coverage you need
Any optional extras included such as water damage and vandalism 
Will home insurance cover an Airbnb or short-term rental?
If you're renting your home out as a short-term or vacation rental, neither a standard homeowners or landlord's policy will cut it. If you fail to disclose to your insurer that the home is being used as a vacation rental, your claim can be denied. 
When you have a short-term rental home or Airbnb, you'll need specified short-term rental insurance. This is because short-term rentals are much higher risk than long-term rentals. 
As vacation rentals need to be furnished and have a high turnover of guests, there's a bigger risk of damage and theft of belongings from the home. There's also an increased risk of accidents and injuries, making property owners more open to liability issues and personal injury claims from guests. 
Now most vacation rental platforms will include protection against guest behavior. It should be noted that these are not insurance policies. Some platforms will offer host liability insurance, but this is not sufficient to protect the home itself. 
If your property is hit by structural damage from a fire or storm, a platform like Airbnb or VRBO is not going to foot the bill. If it's impacted by vandalism or theft that didn't occur from a guest, you won't be covered. 
How much does short-term rental insurance cost?
Expect to pay between 10-70% more for short-term rental insurance than you would for a homeowner policy. The actual cost of vacation rental insurance will vary depending on your home and its usage, however costs average $1,500 - $3,000 per year in 2023. 
Despite being banned on most platforms, vacation rentals are still notorious for wild parties and can leave property owners with massive cleanup bills. Making claims against guests for extra cleaning charges or damage can be a tough process and hard to prove. 
It's worth keeping these additional costs in mind when comparing whether short-term or long-term rental is the best financial option for your home. 
Make insurance one less decision to worry about
Whether you're self-managing a rental home with BelongX or having your home loved by Belong PRO, we make insurance one less thing to think about. 
With the option to build in the right Rental Home Insurance coverage for what you need, Belong will have your home protected in minutes. It's one of the many ways Belong is making it easier than ever for individuals to achieve financial freedom with a rental home.
To learn more about how Belong PRO is simplifying the rental experience, visit our homeowner's page or visit one of our local pages to learn more:
San Francisco Property Management
Los Angeles Property Management
Jacksonville Property Management
Disclaimer: Belong thinks the word landlord is outdated and prefers 'homeowners'. But in this article we need to make an important distinction between owner-occupied homes and landlords with tenant-occupied homes or vacation rentals, so we have to use the words landlord and tenant a little more than we'd like. This article provides a guide on the types of insurance available and approximate costs but should not be considered financial advice. Please read all insurance policy guides to ensure you have something that suits your personal home and situation. 
This story was produced by Belong and reviewed and distributed by Stacker Media.
Mel Kershaw is a Content Lead at Belong. With an extensive background working with technology companies including Eventbrite and Yelp, she's always looking for ways to create educational and informative articles that simplifies tech and solves problems for her audience.