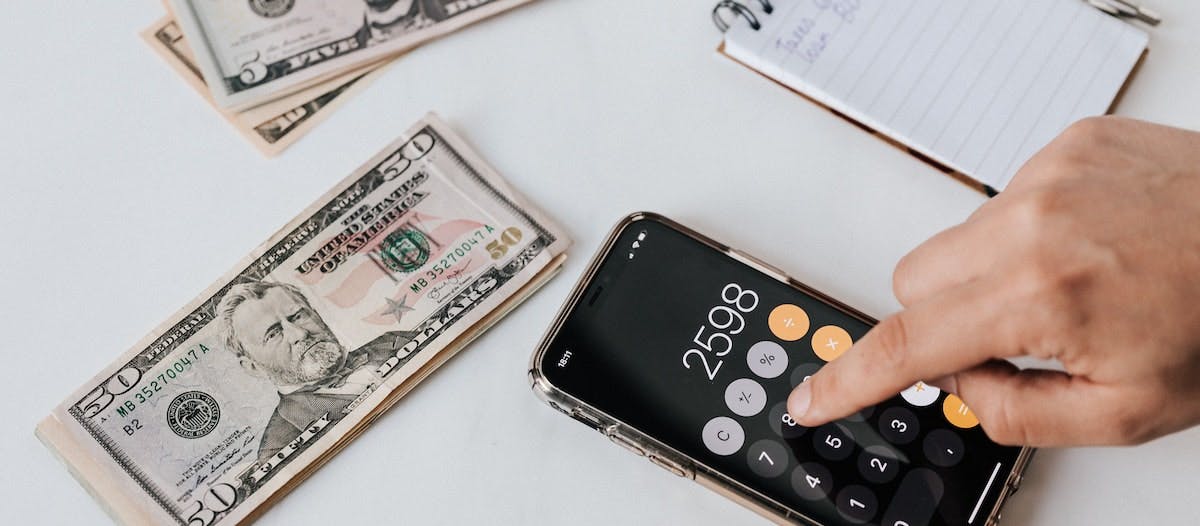 To live off rental property income, you'll need to identify the ideal property, price the rent appropriately, find A+ residents, and maintain and manage the property. You'll also need to do all these things while maintaining a positive cash flow. If you can do this, you have the opportunity to create a passive income stream that will also offer you long-term security and tax advantages. 
With more understanding of each of these challenges, you can decide if you can live solely off rental property income. If living off rental income feels daunting, we've got a solution to making renting a home enjoyable and hassle-free. 
How to determine how much money you need to live off your rental property incomes 
Before you decide if you can live off your rental property income, you'll need a firm grasp on your finances. Knowing how much money you will need each month to sustain your current or desired lifestyle is essential. 
Understanding your monthly expenses is critical to creating the most accurate financial picture. These expenses typically fall into a few categories: 
Housing 
Transportation (car rentals or payments, insurance, and gas) 
Food 
Utilities 
Medical/Healthcare 
Insurance (health insurance, rental property insurance, life insurance, disability insurance)
Saving, Investing, and Debt Payments 
Personal Spending 
Recreation & entertainment
You can also use your monthly take-home income as a starting point to determine your monthly income needs. Be sure to account for any other sources of income that you will continue to have. 
Consider emergencies and retirement planning
In deciding if you can live off your rental property income, you should also consider planning for emergencies and retirement. It's a good idea to ensure that you have an emergency fund covering your expenses for 3-12 months. The amount you set aside for an emergency fund will depend on your desired level of risk. Ensuring you have a funded emergency account will provide you with a safety net and limit the likelihood of needing to rely on a credit card in an emergency. If you already have a cash flow-positive rental property, consider continuing to work or maintaining other income sources until you've built up an emergency fund. You may also consider building a reserve for maintenance, repairs, and capital improvements. 
It's also important to consider retirement planning with your investment properties. Will your rental property income need to help you save for retirement, or are you already on track? Do you plan on selling your rental properties to fund your retirement? If you need to continue saving for retirement, include this in your monthly expense calculations. It may also be prudent to consult a financial adviser who can aid you in making these important financial decisions. 
How to find properties that will allow you to live off rental income 
If you do not already own an investment property, you will need to identify potential rental properties aligned with your financial goals. You'll want to look for a market where demand for rentals is increasing, but there are properties in your price range. You can also look for areas with stable job markets and economic growth.  
In some cases, the market where you currently live might not be your best choice for buying an investment property. As a result, you may end up managing an out-of-state rental property. If you are beginning your search for a rental property, finding a real estate agent who understands your financial goals and is knowledgeable about the markets you choose to search within is essential. 
How to maximize rental property cash flow 
Effectively managing and maximizing cash flow for your investment properties will allow you to live off the rental property income. Several factors can impact your ability to maintain a positive cash flow. You'll need to show your rental property in the best light possible to attract high-quality residents. Marketing your property will allow you to avoid vacancies that are detrimental to your cash flow and retain residents who will appreciate your rental home. You may also want to consider upgrades that will allow you to increase rental pricing. 
Finding the right rental price for your investment property is often the most critical challenge in ensuring you maintain a positive cash flow. 
How to find the right rental price
While there are numerous rental pricing factors, the best way to determine the ideal price requires you to understand your property and the current rental market. Do you know what makes your rental property uniquely attractive to potential residents? If you can emphasize these factors, you're more likely to find a resident who appreciates the unique characteristics of your rental home. For example, is your rental property located in a good school district? If so, you may be able to find a family who plans to rent the property for the duration of their children's education. Knowing this upfront can help you attract potential residents who might be best suited to your property. With all this information, you can better decide how much rent to charge to ensure you attract residents and have a positive cash flow. 
How to prepare for and manage rental property expenses 
Expenses associated with your investment property can significantly impact your ability to live off your rental income. To mitigate the impact of these expenses, you'll need to calculate and plan for these costs carefully. 
Most importantly, the monthly income generated by your rental property needs to cover all basic expenses, including the mortgage, property taxes, property management costs, insurance, licenses & permits, and any planned capital expenses.
Rental property maintenance and repair reserves
Rental property expenses will also include maintenance and repairs. If you have owned your rental property for more than a year, you may estimate your monthly maintenance and repair costs more quickly. If not, you'll need to calculate the annual cost of maintenance. If you don't currently have a reserve fund for maintenance and repairs, it may be necessary to set aside some money for more expensive or unplanned repairs and replacements.  
Property management costs and fees 
To accurately decide if you can live off your rental property income, you'll also need to plan for your property management needs and costs. If you plan to self-manage the property, you must account for all management expenses, including your own time. You may also consider the ROI of hiring a property management company. Most property management services will charge a percentage of the monthly rental value anywhere between 6-12%. While you may require property management to create a passive income stream, you should be aware of any additional fees associated with traditional property management. These fees can add up quickly and affect your profitability. 
How to find a partner to support your real estate investment strategy 
The path to living off rental income can be daunting. Belong helps homeowners maintain a positive cash flow and limit the hassles of owning an investment property. 
Belong isn't your old-school property management company. Belong helps you set the ideal rental price by using actual market data and a measure of real-time interest from potential residents to maximize the value of your home. We work with you to attract, screen, and retain residents who will appreciate your property. Once we've found the right residents for your property, our 24/7 concierge team will collect rent, schedule any visits, and support you and your residents. 
Our management fee is transparent (8%), capped at $599, and all-inclusive. We never charge markups or hidden fees, so you can accurately plan for the expense of owning a rental property. To help you maintain a positive cash flow, we also offer guaranteed rental payments while you work with us. With guaranteed rent, you'll get paid, even if your residents don't pay. 
We even work with people who choose to self-manage their rental home, or you can outsource all the work to our expert team.
Belong is simplifying the rental experience across the US and helping more homeowners reach their financial goals with the most hassle-free property management service; BelongPro.
Visit our local pages to learn more:
San Francisco Property Management
Los Angeles Property Management
Jacksonville Property Management
Jordan Newsom is a highly-caffeinated writer who loves delighting readers, using content to teach, and broadening perspectives. When she's not behind a computer screen, she's hunting down the best coffee shops, breweries, and restaurant patios in Denver, Colorado.