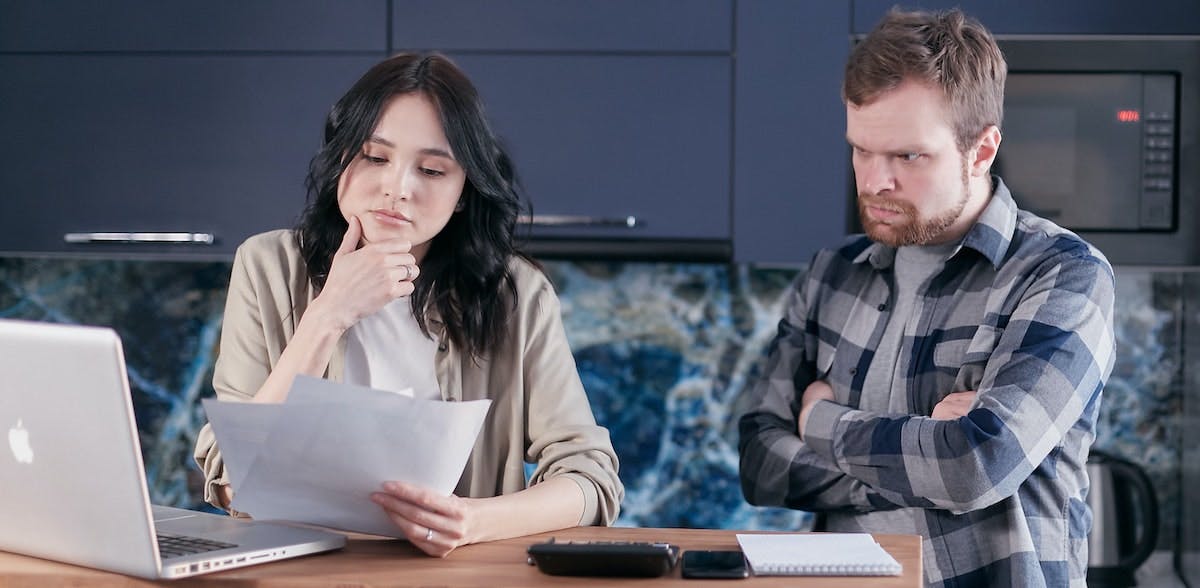 While rental property owners will find some advantages to hiring a property manager, they may also discover a wide array of fees and hidden costs. If you choose to hire a property management company, you'll need to know about these fees beforehand. Better yet, learn about a new alternative to property management fees that can help you maintain a positive cash flow and enjoy renting your home. 
Key Takeaways
Understand the Fee Structures: Property management costs vary based on factors such as property size, condition, and location. Familiarize yourself with fee structures, including monthly flat rate fees or a percentage of the monthly rent.

Be Aware of Hidden Fees: Apart from the monthly cost, be vigilant about potential hidden fees that might be included in property management contracts. Examples include account set-up fees, placement fees, advertising and marketing fees, maintenance fees, renewal fees, eviction fees, vacancy fees, and early termination fees.

Negotiate and Review Agreements: When working with a property management company, carefully review the agreement to determine what fees may apply under different circumstances. Consider negotiating renewal fees and ensure you understand the terms for early termination.

Maintenance and Repair Considerations: Maintenance fees can significantly impact costs. Understand whether maintenance fees are included or if mark-ups apply. Negotiate the inclusion of maintenance services within the monthly fee and clarify the costs for additional services or repairs.

Consider Alternatives: Explore alternative property management solutions that offer transparent pricing without hidden costs. Look for companies that provide all-inclusive, transparent pricing, guaranteed rent options, and flexible financial solutions.
Property management costs and fees 
The cost of property management will depend on the size, condition, and location of a rental property. There are also different fees for single-family, multi-family, or commercial properties.
The fee structures for property management vary significantly depending on the services they offer and who the property management company works with. Generally, property management companies will charge a monthly flat rate fee or a percentage of the monthly rent. Flat rate fees can start at as little as $150 or between 4% and 15%. 
Outside of the monthly cost of property management, homeowners should familiarize themselves with the potential hidden fees they may include in their property management contracts. 
Account set-up fees 
New client or account set-up fees are one-time fees you pay to the property management company to complete the administrative work associated with your account. The cost of this fee will depend on the number of properties you own and their locations. 
While property management companies may say that account set-up fees cover administrative costs, these fees incentivize you to remain a client. If you have to pay a similar fee to switch to another property management company next year, you may be less likely to move your business. Property management companies should aim to retain you as a customer by exceeding your expectations, not by charging unnecessary fees. 
Placement fees 
Homeowners who work with a property management company should expect to pay a placement fee at some point in their contract. Property management companies charge a fee for placing a new tenant into your rental property. This fee can either be a flat fee specified in your agreement or a percentage of the monthly rent. A placement fee can be up to 100% of the monthly rent. 
This property management fee covers the costs of finding a tenant, screening that tenant, conducting any move-in procedures, and preparing a lease agreement for the tenant. These costs are not included in the monthly price of property management. 
In some cases, you may refund the placement fee if the tenant does not live in the property for the duration of their lease. The property management company may issue a refund if the tenant is evicted or in the case that they break their lease. Review your property management agreement closely to see what placement fees may apply to your account. 
Advertising and marketing fees 
In some cases, placement fees may include the costs of advertising and marketing your rental property. However, you may also find an additional charge for some or all of these services. There may be a certain amount of marketing and advertising included in your monthly management costs, along with a placement fee. However, your property manager may charge for anything outside of a basic rental listing. There may also be additional costs for photography or videography.
Maintenance fees
Maintenance fees are a common cause of inflated property management costs. You may find that some property managers include maintenance fees in the overall property management price, but it's not guaranteed. Some property management companies will apply a cost mark-up for any maintenance or repairs completed by a third party. If your property management company does not have full-time maintenance staff, they may add this mark-up to all of your maintenance. 
If your property management company has a full-time maintenance crew, you'll need to negotiate what maintenance services are included with your monthly fee. If maintenance or repairs exceed pre-agreed limits, property management companies have the opportunity to set the cost of any additional services they provide or contract. These fees can quickly become costly and impact your rental income.
You may also find an additional cost or fee for maintenance that you need to be completed at night, on weekends, or holidays. Repairs rarely happen during business hours, and in some cases, you won't have a choice. If your property needs an urgent repair, the after-hours or holiday fees can easily double your costs. Property management companies may also charge an additional fee for property inspections. Closely review your agreement to understand which fees your property manager will charge under different circumstances. 
Renewal fees 
It's common for property management companies to charge a renewal fee. This charge is applied to your account when a tenant renews their lease. This fee is similar to placement fees and can be a flat fee or equivalent to an entire month's rent. Renewal fees can be equal to their placement fees, or in some cases, they are less. Renewal fees are one of the most egregious types of hidden property management fees. Why should you pay an additional fee for a tenant who decides to stay in your property? Consider negotiating this fee with any property management company you work with. 
Eviction fees 
Property management companies will likely charge an additional fee if you need to evict a tenant. Managing an eviction is typically outside the scope of your monthly property management. Eviction fees can result in a fee of several hundred dollars, plus the costs of any court or attorney fees. In some cases, you may be able to manage the eviction process yourself. However, your property management agreement could require you to follow their process, resulting in an eviction fee. 
Vacancy fees 
Vacancy fees are similar to placement and renewal fees because they penalize homeowners who do not currently have a resident living in their rental home. Vacancy fees are typically a one-time fee equal to one month's rent. If your rental property is vacant when you engage a property management company, they may ask for one month's rent to compensate for their need to find a tenant for your property. Vacancy fees can also be a monthly cost charged to the homeowner for every month the unit does not have a tenant. In this case, that fee may start at $50 and can exceed $100. 
Early termination fee 
Property management companies may charge an early termination fee when and if you break your property management contract early. In most cases, your property management agreement will be at least a year long. Understanding the length of your property management agreement and reviewing the cancelation process is crucial. You may be required to provide a certain amount of notice. There can also be a specific process for providing cancellation notice, either online or in writing. Failing to follow their exact procedure will likely result in an early termination fee. 
Additional property management fee considerations 
Unfortunately, this is not an all-inclusive list of fees, and you should always closely review your agreement to understand what hidden costs may exist and under what scenarios. You may find fees for checks, lease violations, unpaid invoices, and online bill payments. Suppose your property management company does not communicate fees and additional costs upfront. In that case, you can expect that there will likely be several fees, and we recommend that you conduct your due diligence accordingly.
Meet Belong. An alternative solution to property management fees
At Belong, we work with single-family or multi-family residential property owners to make renting their homes easy and more enjoyable. Current residents or vacancies? Belong works with both. We offer simple, all-inclusive, and transparent pricing with no additional fees or hidden costs. 
We believe in our process enough to put money behind it. So much so that we offer homeowners guaranteed rent, which means you get paid no matter what. Belong also provides financial solutions to help you manage cash flow on your terms, including spreading out the payments for repairs and maintenance. If that's not better than hidden fees, we don't know what it is. We even work with people who want to self-manage their rental home or you can outsource all the heavy lifting to our team.
We've got you covered. Belong is simplifying the rental experience across the US and helping more homeowners reach their financial goals through real estate in San Francisco, San Diego, Los Angeles, Miami, Jacksonville, and many more.
Visit our homeowner's page to find out more about how our services are helping people to ditch Seattle Property Management, Redmond Property Management, Oakland Property Management, and more.
Jordan Newsom is a highly-caffeinated writer who loves delighting readers, using content to teach, and broadening perspectives. When she's not behind a computer screen, she's hunting down the best coffee shops, breweries, and restaurant patios in Denver, Colorado.