How to Effectively Self-Manage Your Own Rental Property
Written By
Belong on May 11, 2022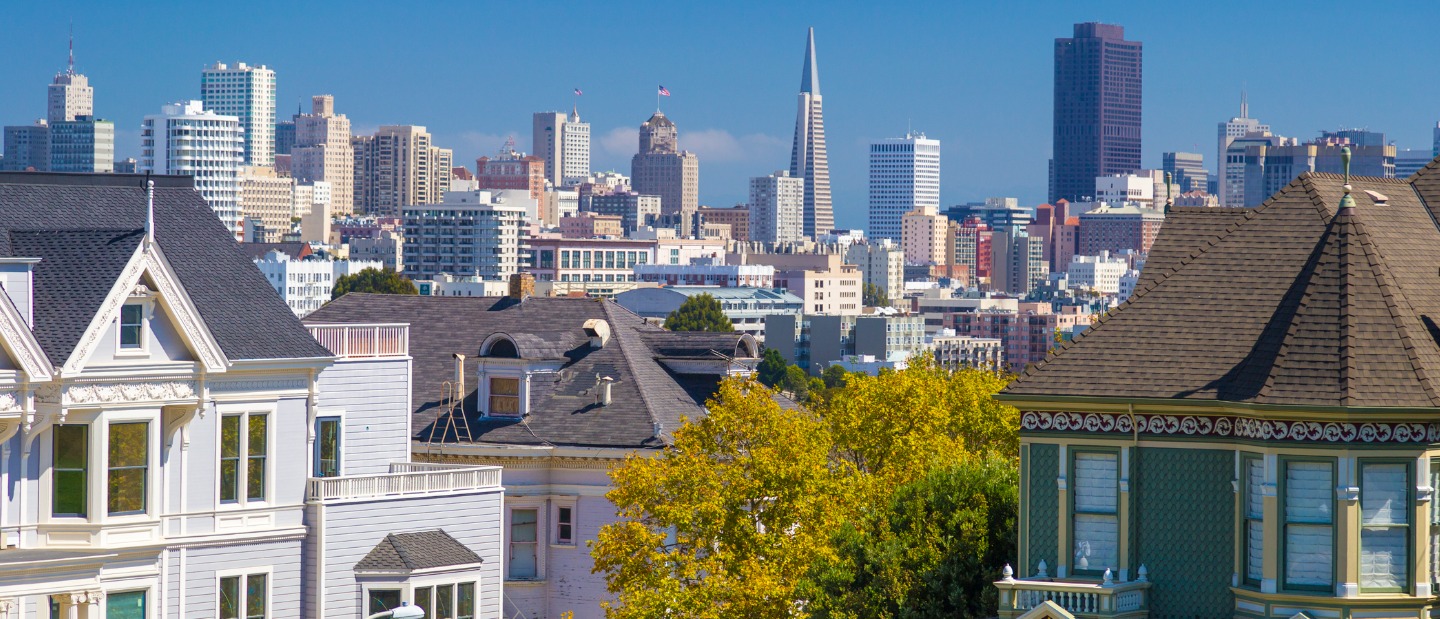 It doesn't take a rocket scientist or a hedge fund manager to tell you that the point of any financial investment is to make money. So it also stands to reason that anything we might do that negatively affects our bottom line will naturally trigger all sorts of legitimate questions.
That's why so many ask us "Why should I even use a property manager?" and "Is it possible to self-manage my own property?" Not because they have a passion for calling plumbers or doing background checks on potential tenants, or because they want to have to deal with a boiler crisis in the middle of Thanksgiving dinner. But because they figure, why give any income at all to a property management company when all I want to do is rent it out to a nice, gainfully employed tenant?
That shouldn't be too hard. Or so it may seem, until you start to dig in. So while it is possible to self-manage your own property, there's a reason why property management is a multi-billion dollar industry. As flawed as it currently is!
Because we're here to fix that industry, we know what it takes in terms of time, energy, and personality to self-manage your own property. And because we represent the bleeding edge of that industry —we are its avant-garde, its revolutionaries — we are here to open up the curtain and give you the low-down on what it's like to be your own landlord. We'll cover everything from preparing your home for a tenant, to finding a tenant, to keeping that tenant happy – and everything in between.
Pre-lease responsibilities
Preparing to show the property
Before you can even start to look for a tenant, the first thing you'll have to do is put your property's best face forward: which means prepare it for the scrutiny that potential tenants will put it under when they see it for the very first time. 
Of course, once you find a tenant, they will come to love your home as much as you do, and it's inevitable flaws will become part of its ineluctable charm; but at this stage — the real estate equivalent of a first date — it's critical you maximize the proverbial impact of the first impression.
Even though it may seem obvious - give the property a proper scrub; clean the bathrooms, the kitchen, the windows, the floors — everything. You might even want to bring in a professional cleaning operation to steam clean surfaces like your stovetop, or grouting that has become discolored. 
Now's also the time to perform any renovations or light maintenance work that you neglected over time – especially during the pandemic.
Even if you consider yourself the handy type it might be smart to seek out some contractors and craftspeople at this juncture, for two reasons: firstly, even if you're the second coming of Bob Villa, at some point down the line you and your tenants are going to need professional help, so it's best to start cultivating relationships with the people you will inevitably rely on sooner rather than later.
Secondly, regardless of how handy you are, you want to get the relationship between your new resident and your home off on the right foot. So hire a real professional to get the job done!
If the property is obviously in need of repair, prospective tenants will use that against you during negotiation. What we see all the time is people are penny wise and pound foolish. What they think they are saving on maintenance and repair, they more than give up in rent.
Though taking care of the inside of the home and making sure everything is in working order is absolutely critical, don't make the mistake of ignoring the outside of the home. That is, after all, what makes the first impression on your potential residents. There are little things you can do to increase the curb appeal of the house, including container plantings and a fresh coat of paint on the front door (and anywhere else you can see serious wear); whatever you can accomplish that makes the property easier on the eyes — and makes that first impression that much richer — is well worth your time.
As far as your background goes, it's more important than ever. Given how Covid has shown us the joys of hunkering at home with family and friends, making your backyard as welcoming and comfortable as possible will make your home that much more desirable. A little outdoor space used to be the cherry on top for potential renters: now it's an absolute necessity. Fortunately there are many inexpensive ways to update your backyard and make it super charming. 
If all this house-prep is starting to sound a tad overwhelming, you are beginning to see some of the many advantages of working with Belong. In this case, you have access to our Pros. 
Belong Pros are best-in-class contractors and craftspeople we've hired as full-time employees, who work exclusively on Belong properties. They're on call 24/7 to help with any problem that might arise with your property; and because they're salaried employees, they have no motivation to mark up the work and overcharge our homeowners. So you get the work done professionally, quickly, and fairly.
Even in the best of circumstances Belong Pros represent a major competitive advantage; but given how hard it is these days to find good contractors with time on their hands, our Pros can be true lifesavers for our homeowners. Learn more about what our Pros can do here. 
One other wonderful thing about Belong? Whereas other property managers will rack up fees for getting your home ready for renting – from photoshoots to creating 3D walkthroughs to pricing analyses – Belong offers those services gratis. For a full list of the upcharges you can expect from other property management companies that Belong provides for free click here.
Staging the property
Once you've done the basic work of getting the house in shape – the cleaning, repairs, any necessary painting – the next step is staging it, so it presents professionally when you photograph it for the online listings you'll inevitably have to create. Making sure that the furniture, lighting fixtures, and wall art you use to stage the property are stylish yet broadly appealing is absolutely critical — a fine line to walk, we know — but you don't want to project too much personality when staging the property, lest potential residents begin to feel the space belongs to someone other than them. 
Instead you want to leave room for them to project their personalities, to give them space to imagine what it would be like for them to live there, with their furniture in the room. In other words, the more of yourself you put into the space, the less room there is for the residents' style.
If you have furniture which meets that criteria, then by all means stage the property with your own stuff.  Otherwise you have a few options: you can go to Ikea and buy some affordable options; or you can find a local place that rents furniture. You can also hire professional stagers who, for a fee, will do the job for you. Another option is reaching out to vintage furniture stores, many of whom rent out certain pieces in their collection for video shoots and the like. 
Once you've staged the property, it's time to take pictures of the space. There are many guides online — including our own — that detail best practices. 
Professional-level photography is an absolute necessity these days, as is professional-level videography. A few years ago we might have told you to focus on the former and maybe even skip the latter, but as a result of the pandemic, potential renters have become accustomed to doing things virtually. After all, if you can see your doctor through a telemedicine visit, you should be able to check out a two-bedroom bungalow the same way.
As a result video tours have become an industry-wide standard. 3-D walkthroughs aren't quite as prevalent, but they're getting there: fortunately, there are a number of free programs and apps that can help the self-manager create a 3-D walkthrough on their own. 
Real estate brokers fold the cost for this type of work into their fee: on the other hand property managers upcharge you for these services: typically a photography shoot will cost $500, and a video walkthrough or 3-D tour will cost $1,000. Meanwhile Belong provides these services for free — yet another thing that makes our service, and the way we charge for it, so unique in the industry.  
Listing and showing the property
Now that the property's been prepared for its close-up, it's time to create the actual listing. Firstly identify the sites people in your area are actually using: Trulia, Zillow, CraigsList, and RedFin are some examples of listing sites that might be relevant. These sites operate nationally, so they're worth investigating no matter where you are: that being said, some are more popular in certain regions than others. RedFin, for example, seems to be more popular in suburban areas.
While you're on those sites, you should begin to conduct an informal pricing analysis. Look at what other people are charging for homes in your area that are comparable to yours in terms of size and amenities. You should be able to get a sense of what the market rent rates are pretty quickly. 
Another way to come up with a number is by following the 1% rule, which dictates the monthly rent should be equal to 1% of the total value of your property. 
There are several other ways to ballpark the amount of rent you should be charging, many of which we discuss in this article. 
But none of these are as scientific as Belong's proprietary pricing algorithm, which calculates the exact right rental price for your specific property based on many different factors, including location, size, and demographic trends.
Once you've landed on a number, it's time to write a compelling description of the property and actually list the apartment. If you've done your job right, email inquiries and text messages should start coming in almost immediately. 
Fielding applications and conducting background checks
Now that you've shown your property, potential residents will be asking if they can submit an application. There are a number of generic templates you can find online for free to help you through the process. 
The information asked for might vary slightly from template to template, but a few things will remain the same: they will always ask for some financial information from the applicants and proof of employment or sources of income.
 Typically an applicant's yearly income needs to be equal to or greater than 30 times the monthly rent (however, some landlords only accept applicants who make 40 times the monthly rent). You will want some third-party substantiation of this information, either in the form of pay stubs or bank statements; some landlords will go so far as to ask for a reference letter from an applicant's employer in order to ensure their future residents will be solvent throughout the course of the lease. 
The information gathered through the application is then handed over to a tenant screening service, which conducts a background check on the applicants. Assuming everything is on the up and up, the next step is to draw up a lease (another thing you can find free templates for online) — at which point, you have yourself a new resident.
But DIY tenant checking is tricky. There are lots of provisions in anti-discrimination laws and the Fair Housing Act that will surprise you: for example, you can't discriminate against a family with small children. So even for landlords with the best intentions, it's easy to make a mistake in judgment and find yourself on the wrong end of a lawsuit. 
Responsibilities during the lease
Maintenance and upkeep
The challenges of self-managing your own property are different – and more complex and unpredictable — than the ones that shape the pre-lease cycle; they are less process-oriented, and less about paperwork. That doesn't mean they're any less difficult to overcome, though. If anything, the fact that there are often no processes to fall back on, no set way to do things, makes the challenges even greater. 
Because when you are self-managing your own property the buck stops with you, you're on the hook whenever catastrophe strikes. Say it's Christmas and there's a gas leak: well, then, Santa needs to take off his hat and get on the horn with the local gas company ASAP. Or say it's Thanksgiving and the hot water heater blows out and the basement is flooding; you gotta put down that turkey leg and pick up the phone. It doesn't even have to be that dramatic. If a tenant loses their key and is locked out of the house at 2 in the morning, you might be getting a super early wake-up call. 
But it's not just the massively inconvenient circumstances that make DIY property management so stressful. It's the daily frictions, the relentless build-up of requests, the constant text messages and phone calls from needy tenants that turn self-management into a nightmare. 
If you insist on managing your own place, then our That's why our advice is to find people you can trust and start kissing their butts too much (or, to put it more gently, start cultivating relationships with them). Find a handyman (if you can) who lives and works in the vicinity of your property, who can take care of the smaller issues when they crop up, and who can diagnose the bigger issues, even if they can't handle them by themselves. 
A good handyman not only will be able to keep your residents happy by taking care of those minor fixes, but they will know people who can take care of the bigger issues. The hope is that their network will become your network, giving you a repair safety net. 
Without a network of people you can call on in a pinch, it is near impossible to effectively self-manage your own property. This is especially true if you don't live nearby and you can't be on site when disaster strikes. 
In practice though, having a contractor network is actually a second line of defense. The first line is your resident themselves. The more they care, the better maintained your property will be. That's why it's critical to keep the relationship warm and friendly, and the lines of communication open. A good landlord will show their appreciation to their residents in various ways, in order to encourage them to make a call or send a text the second an issue arises, no matter how small it is
If they are somewhat handy and can take on minor repairs themselves, all the better!
Plus the better your relationship with your residents is, the more likely they are to be understanding and cut you some slack if — God forbid — you can't Superman every last one of their problems and fix it immediately. Cultivating that mutual understanding will also help create the kind of boundaries you'll need as a self-manager to keep yourself sane: your residents will think twice before they send that text at 2 AM that they're contacting a normal human being — a person not unlike themselves. 
By now you've probably gotten the message that more goes into managing your own property than you may have anticipated. At Belong, we've anticipated it all. 
Collecting rent
It gets dicey complicated if you're self-managing your own property and have begun to develop a personal relationship with your resident. In fact, not wanting to chase down the rent is the most common answer people give when asked why they don't want to be a landlord. 
That's why Belong has created our Guaranteed Rent program, which ensures homeowners on our platform receive the money they're owed on the first of every month, whether it comes from their resident, or from us. We can even pay you for the whole year's rent upfront. That's how confident we are that we've identified the right resident for your home through our vetting process. So unlike most property managers in the industry, we're willing to put our money where our mouth is.   
Another money-related responsibility of the self-manager is bookkeeping. Not only is it important to keep track of everything to know how much money you're making — and to potentially adjust the amount of rent you're asking for when the lease is up, if you're not netting enough — but come tax time having all your receipts neatly organized will make that process so much easier. There are a number of programs specifically designed for self-managing landlords: if you go in this direction, we strongly recommend investing in one. 
The other reason why it's important to keep every document and slip of paper you receive is to insulate yourself from any potential legal liability. If, for example, you are accused of a violation of the Fair Housing Act, you will want to have on hand the application of the person suing you, plus any other documentation they may have given you. Or say a contractor sues you: you will want to have any correspondence you've had with them on hand, not to mention any and all invoices and canceled checks.
Being a modern digital platform, Belong has systems in place to capture and organize all this data, making it readily accessible to both you and your personal concierge.
Sometimes cliches exist for a reason — because they reflect some fundamental truth. So forgive us if we fall back on a hackneyed saying here: Better safe than sorry.
Evictions
Another reason why many people hesitate to put their homes on the rental market — and why some find short-term rentals like Airbnb to be so attractive — is the fear that the resident will default on the lease and you'll have to evict them. Which can be an incredibly expensive and painful process.
You'd think that this is a reason to hire a property manager. Well, it's NOT a reason, when they charge you an eviction fee of somewhere between 5 and 8 thousand dollars. Belong on the other hand offers this service for free. Just another way we're changing the game when it comes to how property managers charge their homeowners.
Post-lease responsibilities
The post-lease responsibilities of a self-manager closely resemble the pre-lease responsibilities: think of it as a landlord cycle that never stops until you sell the house or decide to stop renting it. After all, at that point, you'll be getting the home ready to put back on the market so you can find new residents who will love the place as much as you do. 
Returning the previous resident's security deposit is one particular responsibility, though — one that can become contentious, if the former resident believes they left the home in tip-top shape and therefore they're entitled to the entire deposit. If there is damage that needs to be fixed we recommend documenting the issues with photographs and video; also hold on to any estimates, invoices, and receipts you might collect from the contractors and craftspeople you'll have to call on to fix these problems. 
Belong has innovated a system to help homeowners through this potentially perilous time: we advance the money you're missing out on when your home is unoccupied, and you pay us back over the course of the next lease, whenever it's signed. That way you can keep up with your bills and keep the cash flowing while the home remains vacant. We call it Smooth Payments, and are proud to say we are the only property managers in the world who do this for our homeowners.
A third way — the Belong difference
As you can see, the decision to manage your own property, or hire a property manager, is a radically different decision now than it was Before Belong.
Before Belong, there was no 24/7 concierge service, and no on-demand professional contractors, but there were tons of fees buried in the fine print.
After Belong you get a personal concierge to guide you through the entire process, from move-in to move-out, ready access to best-in-class contractors and craftspeople who charge fairly, transparent billing practices, and guaranteed rent
That's why we call Belong the third way. Through fair, transparent billing practices and technology-enhanced, concierge- service, we're making property management more open, fairer, and more convenient for homeowners and their residents alike. And by hiring our own contractors as full-time employees, we're guaranteeing that any maintenance work gets done quickly, professionally, and for the lowest possible price.
Welcome to a new era of property management.
Want to see if your home qualifies for Belong? Click here.