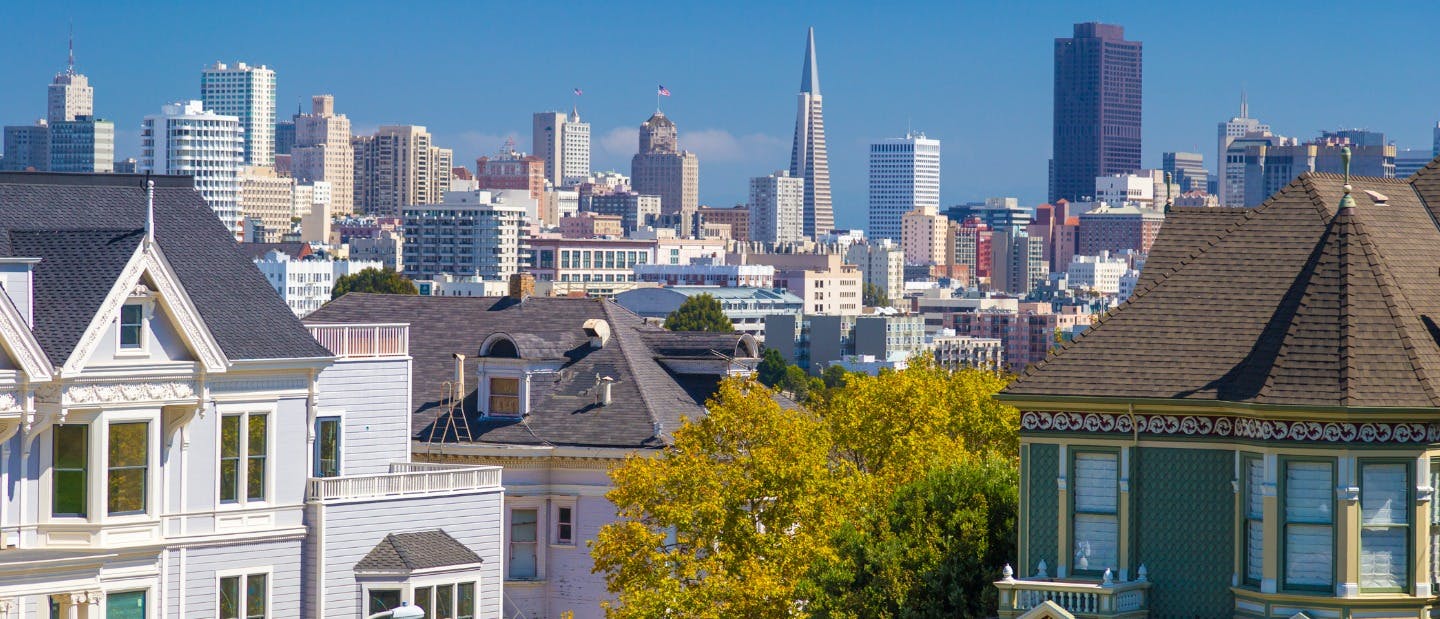 Self-managing a rental home is not an easy road to passive income or long-term wealth creation. Most first-time rental owners confess it quickly became the second job they never asked for. But there are plenty of reasons why homeowners decide to roll up their sleeves and take control of their own rental property management. From the budget-conscious to the experienced and savvy hobbyists, DIY property management can be profitable if done well. 
If you've ever asked yourself "do I really need a property manager?" or even "how hard could it be?", this article will get into the nitty gritty of navigating self management as a rental homeowner.
Contents:
What's involved in managing your own rental property?
What are the common challenges of self-managing a rental (and how to avoid or overcome them)
Introducing BelongX, for self-managed rental homes
Is there an easy alternative to property management?
Key Takeaways:
While you can avoid property management fees, successful self management of a rental home means taking on a lot of responsibility, legal liability, and work.


Over 7.7million households in the US are behind on their rent payments, but BelongX can provide guaranteed rent and financial security for homeowners who self-manage their rental.


Local cities and jurisdictions have their own ordinances above standard housing laws, so do your research for your local area before putting your home on the rental market. 


Understanding your strengths and weaknesses as a property manager will help you determine what to take on yourself and when to outsource to professionals. 
What's involved in managing your own rental property?
First things first, what does successful self-management look like for rental homeowners? It's not as easy as listing your home online and kicking back while the cash rolls in. When you take on the responsibility of managing your own rental home, think of it like starting a business that you are in charge of. You'll need to run your home like a business and keep tax documentation in the same way. 
Here is an idea of the kind of tasks you'll be responsible for on an ongoing basis when you self-manage your own rental property:
Pre-lease responsibilities:
Setting up accounting and bookkeeping to manage your rental income and tax
Getting up to speed with local laws and regulations including fair housing laws, tenant rights, eviction processes in your area, and safety regulations
Preparing your house for the rental market, including cleaning and repairs
Securing appropriate insurance coverage for liability, property damage, and potential rental income loss
Photographing and taking video of the home for marketing purposes
Analyzing your local rental market to determine a monthly rental price
Creating an online listing and marketing the home on popular rental websites
Running home viewings and tours
Reviewing and vetting applications
Running background checks and calling references for potential residents
Preparing and signing a lease agreement that complies with local rules and regulations
Collecting a security deposit
Responsibilities during tenancy:
Arranging a move-in date and conducting a pre-entry inspection, keeping a record of the home's condition
Collecting rent and tracking regular payments
Managing an ongoing relationship with your residents, including being responsive to maintenance and repair requests
Maintaining the property or hiring professional contractors
Arranging regular home inspections to check in with residents and track wear and tear vs damage
Financial management and ongoing documentation of all income, expenses, and communication for tax and compliance purposes
Post-lease responsibilities:
Renew lease at the end of the rental period or manage the move-out process
Inspect the home for wear and tear vs damage to assess and document if there is a security deposit claim
Return any owed security deposit, minus the cost of repairs or extra cleaning 
Start the process over again! 
How time-consuming and challenging these tasks are will depend on the age and scale of your rental home, how far away you live from the property, the residents you choose and whether or not they are compliant with the lease conditions. 
Next we'll jump into some of the more common challenges of self-management for rental owners. This will be followed by tips for more effective management of your rental home. 
What are the common challenges of self-managing a rental? (and how to avoid or overcome them)
Taking the DIY approach to managing your rental home will come with plenty of ups and downs. Here are seven challenges you should be aware of and how you can address them for more effective self-management of your rental home. 
1. Self-managing a rental home is a drain on your time and energy 
Money is often a driving force behind why people choose to manage their own rental home. It's common to do a budget and look at what savings could be made by cutting out property management fees. What people forget to account for is how much of their time and energy to budget for. If you have a full time job, live a long distance from the rental home, or are generally time-poor, you could end up spending more than you bargained for trying to find and piece together help when you need it. 
What to do to prepare yourself:
After the financial budget, look at a budget for your time. This will help you determine if you really have capacity to take on the job of property manager. Include allowances for travel time to and from the home, marketing (photography, creating listings, responding to applicants), legal compliance and paperwork, managing repairs and contractors, ongoing communication and inspections, accounting and bookkeeping, and turnover in the home. 
2. You'll need to chase rent if residents fall behind with their payments
US Census data reported that as between March - May 2023, more than 7.7 million renters were behind on their rental payments, or roughly 13% of rented households. That means there are millions of homeowners with a dent in their cash flow, scrambling to cover expenses while chasing rental income. When you are the property owner and manager, the onus is on you to chase rent every month, which is not a challenge everyone is up for. 
What to do to protect your cash flow:
If you're determined to take a DIY approach to property management but don't want to be exposed to the risk of chasing rent, apply for the BelongX guaranteed rent program for self-managing homeowners. BelongX gives hands-on homeowners financial security without giving up management rights for your rental home. 
3. Finding and vetting the right residents can be complicated
DIY background checks are tricky. You'll need to get familiar with the Fair Housing Act. Then establish a clear process for selection criteria that applies equally to every applicant and doesn't discriminate against anyone based on things like race, religion, or family size. 
There are lots of provisions in local laws that can catch you off guard too. For example, the City of Seattle has a 'First-in-Time ordinance' that requires homeowners to offer a rental agreement to the first qualified applicant who provides a complete application. You can't reject that applicant in favor of another with a better credit rating or no criminal history. 
What to do to improve your applicant vetting:
Start with the local city website in the area your rental home is located. Get up to speed with any ordinances in this jurisdiction and create a template or checklist for vetting that you can apply equally to every application. 
To get an accurate background check, look to tenant screening services that can vet rental and credit history. A property manager or alternative like Belong PRO also has the experience and resources to find and vet rental applicants more effectively. 
4. It's easy to bite off more than you can chew
You might be a fantastic property manager, but are you also a master at real estate photography? Marketing? Background checks? Cleaning? Carpentry? Painting? Gardening? Even if you consider yourself a home maintenance master akin to a modern-day Bob Villa, there are going to be some jobs that need professionals.
How to avoid this:
Be realistic about your strengths and weaknesses, deciding what you can do yourself and when to call in the professionals for help. Without a network of people you can call on in a pinch, it is near impossible to effectively self-manage your own property. This is especially true if you don't live nearby and you can't be on site when disaster strikes. This is why Belong has an extensive vendor network of over 10,000 professionals across the country that we can count on.
Belong can support you regardless of whether you choose to manage your own home or want to outsource the lot. BelongX offers guaranteed rent and financial security to self-managing homeowners. Belong PRO takes care of everything and even has a 24/7 concierge service for both you and your residents, so you won't have to lift a finger. Compare these services here. 
5. There are legal ramifications if you get it wrong 
When you self-manage a rental home, the buck stops with you. You'll have a duty of care to provide a safe and habitable home and if you fail to take reasonable safety measures to prevent accidents or even criminal acts, you could be liable. 
A common challenge is keeping the right documentation and filing away every piece of information you receive, to insulate yourself from legal liability. If, for example, you are forced to evict a resident from your home, you will want documentation of lease violations or non-payment of rent. Or in the instance where a contractor sues you, a record of all correspondence, invoices and canceled checks will be necessary. 
What to do to protect yourself:
Adequate rental home insurance is a must. Standard homeowners insurance won't cover your home when it's rented and it won't include liability coverage, so you will need a dedicated policy to cover your home as a long-term rental. 
Evictions are another story. If you self-manage a rental home, you will also have to self-manage your eviction process! Even property managers that promise eviction protection won't typically cover legal fees outside of basic filing costs. Belong on the other hand, offers eviction protection of up to $15,000 for any resident we place in your home under Belong PRO. 
6. Pricing a rental home in 2023 is not a straightforward process
Pricing a rental home is so easy to get wrong. Years ago there were simple rules such as charging 1% of the mortgage repayments in monthly rent. But then house prices and interest rates skyrocketed. Rents did rise too, but they no longer line up with a neat little sum. You'll need to look at the value and amenities of your home, the local area and take demand into consideration. 
Price the rent too high and your home will sit empty and go into negative cash flow. Price the rent too low and you may not achieve your financial goals for the home. 
What to do to get it right:
Don't look at Zillow's median rent for your area and call it a day. You'll need to do a careful analysis of your local neighborhood, similar homes and even the month or season you list your home in. Consider the age and condition of the home as well as school districts, walkability, transportation and even the local economy. 
If you have your home loved by Belong PRO, we'll use a unique algorithmic process that includes demographic trends, seasonality, and real-time demand for your home to land a goldilocks price that is just right. 
7. Cutting corners can lose you money long-term 
No one likes spending money on an empty rental home that isn't earning income. But first impressions count and flaws in your home can be used against you when it comes to negotiating rent. Money you save initially is likely to be lost on extended vacancy or low-ball offers if your house is unclean or in need of repair.  
What to do to prepare yourself:
Before any photos are taken or tours are conducted, give your home a deep clean and tune up. Consider the curb appeal of the house too, including plants and a fresh coat of paint over areas of wear and tear. Whatever you can accomplish that makes the home easier on the eyes is well worth your time and money.
Introducing BelongX, for self-managed rental homes
If you would prefer to be a hands-on homeowner and manage your own rental home, Belong can support your financial security. Our latest innovation, BelongX, allows you to manage your own residents and rental home, giving you access to:
Guaranteed rent and rent collection via the Belong app
Belong's Rental Home insurance products
Credit Bureau Reporting
Unique innovations that reward your residents 
Learn more about BelongX here. 
Is there an easy alternative to property management?
If the DIY approach is causing you burn-out, there is a third option. Belong PRO lets you ditch property management services to modernize your entire rental experience. Our unique combination of industry-busting technology and human smarts makes renting lovable for both homeowners and their residents.
Visit our homeowner page or one of our many local pages to learn more, including:
San Francisco Property Management
Los Angeles Property Management
Jacksonville Property Management
Mel Kershaw is a Content Lead at Belong. With an extensive background working with technology companies including Eventbrite and Yelp, she's always looking for ways to create educational and informative articles that simplifies tech and solves problems for her audience.