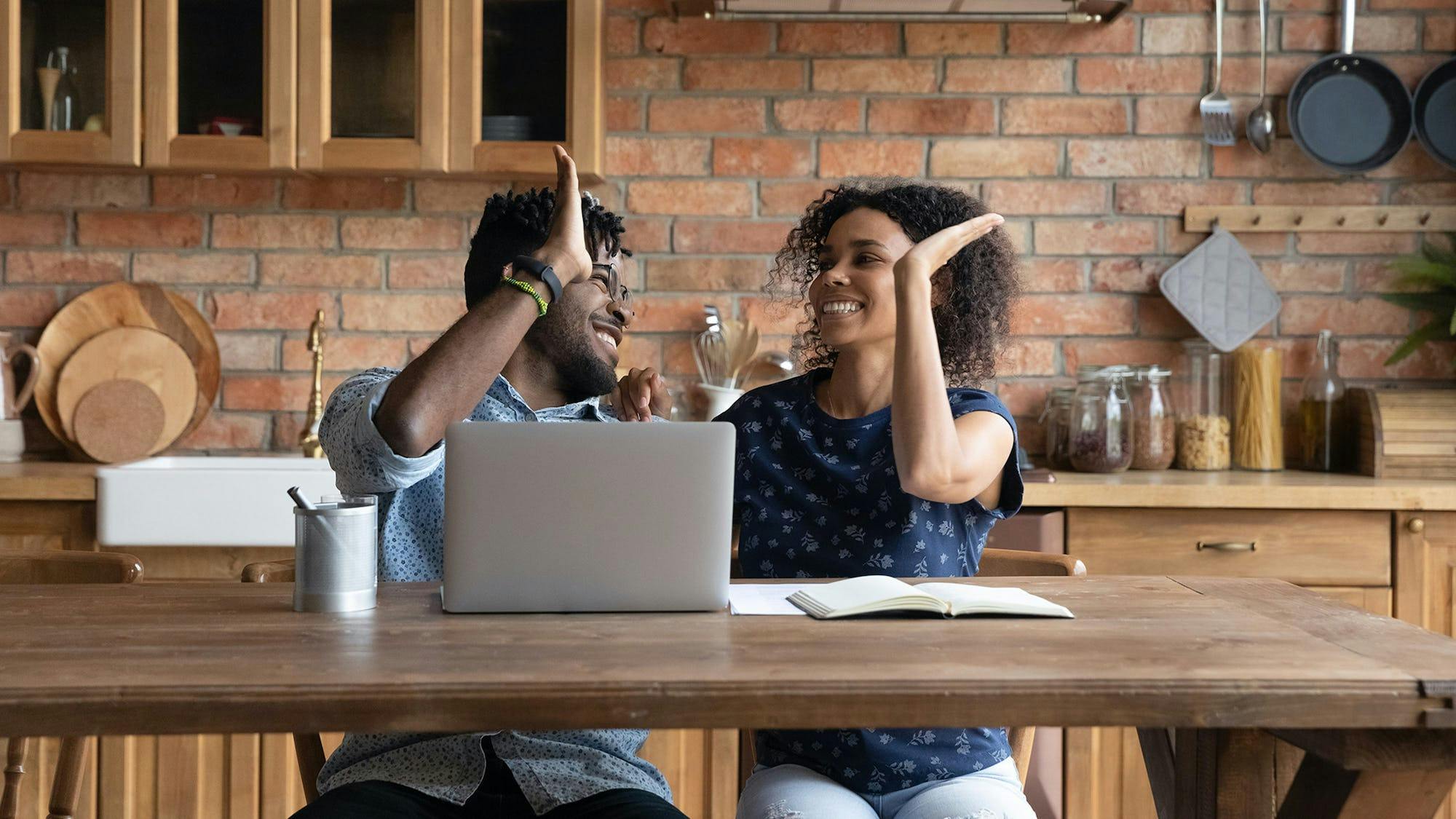 Almost 10 million Americans are behind in their rental payments. Guaranteed rent is a new innovation that protects homeowners when it comes time to collect.
A recent US Census pulse survey revealed that 9 million Americans were behind in their rent. That's a figure sure to send shivers down the spine of anyone whose house is in the rental market, or who is considering it.
The last thing a homeowner wants to do is chase down a rent payment. Aside from the time, effort and stress, the obvious reality is that mortgage and expenses don't stop adding up when a resident home stops paying the rent. Many homeowners resist the rental market for this very reason, even if it's a better alternative to selling. 
Enter: Guaranteed rent.
Guaranteed rent keeps the bills in check by paying homeowners rent every month, regardless of when the resident pays. It's a reflection of Belong's commitment to creating a painless and friction-free experience for homeowners and confidence in their approach to finding someone to love your home.
Because Belong believes so deeply in their screening process — and because they refuse to leave their homeowners hanging — they step in at this point and start picking up the tab. Not only that, but they take on the responsibility of collecting any outstanding debts from the resident, or in the worst-case scenario, handling the eviction process.
Belong offers two choices to landlords with guaranteed rent:
Option 1: Guaranteed rent every month
It's as simple as it sounds. Belong will make sure payment hits your bank account each and every month, no matter what. You get paid like clockwork. And Belong manages the collection process with your residents if they fall in arrears; it's their problem, not yours.
Option 2: Guaranteed rent for a year, upfront 
As further evidence of confidence in its community of residents, Belong gives you the option to collect the entire year's lease upfront. So you can sit back, relax, and let someone else worry about collecting rent every month.  
Hand over the keys and let Belong take it from here 
Guaranteed rent is just one way that Belong is different from traditional property management services. Belong will list the house and use proprietary tech to find the exact right price for your market. Any necessary repairs will be handled by a professional from a vetted network of over 10,000 contractors to get it market-ready for marketing and showings. Belong shows the house, screens tenants, and arranges the move-in. Beyond guaranteed rent, you could say that Belong is guaranteed to be different in every way!
Belong is simplifying the rental experience and helping more homeowners reach their financial goals through real estate. Whether you're self-managing a rental home or having your home loved by Belong, we're making the rental experience lovable for everyone.
Visit our homeowner's page to find out more about how our services are helping people to ditch property management in Seattle, San Francisco, San Diego, Los Angeles, Tampa, Orlando, Jacksonville, Miami and many more.
Tyler Infelise
Co-Founder & Head of Product
I co-founded Belong because I'm on personal mission to eliminate stressful, anxiety-filled experiences for others. I lead the product team here, bringing with me 10+ years of product management and marketing experience. Prior to Belong, I built a company called Beepi with my cofounders. I am a big foodie, love movies of all kinds, and live for March Madness basketball.