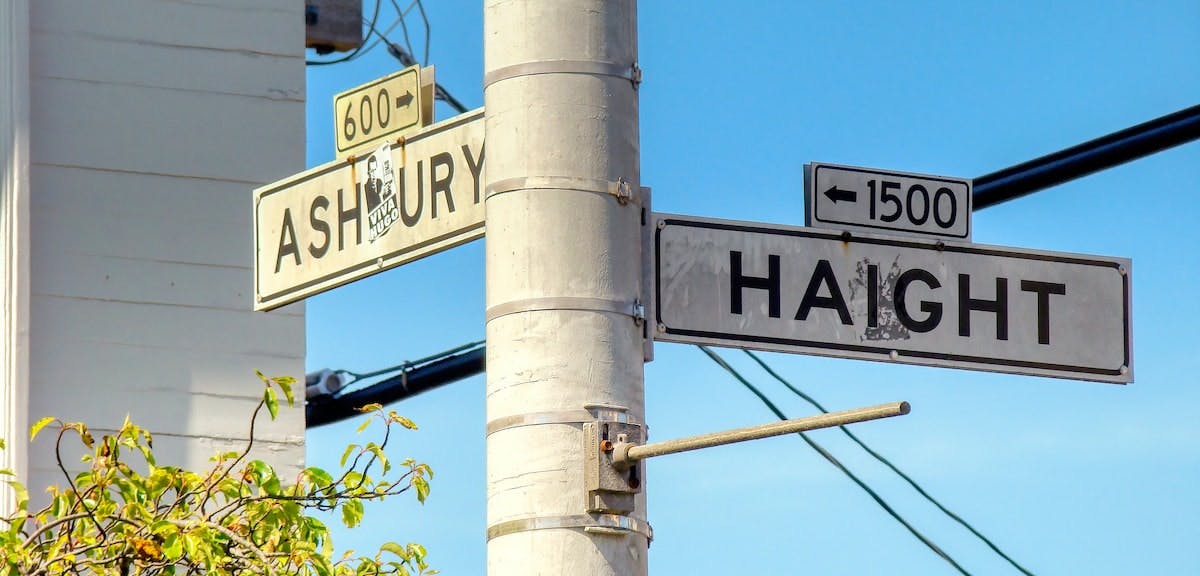 Location is one of the most critical factors potential residents will consider when choosing a rental home. If your real estate investment property is in a better area, you can expect higher rent prices, more interest in your property, and increasing property values. 
What factors determine if a property's location is good or bad?
While the location of every property will have unique characteristics that impact desirability, you can expect these factors to affect almost all homes in a rental market. 
Centrality and commodification 
In metropolitan cities, a centralized location can significantly impact how desirable your real estate investment property is. In areas with limited opportunity to build new homes or add to the rental market inventory, there will be a fixed number of rental properties and growing demand. As such, rental homes in these areas will become more desirable over time and increase in value. You can also apply this principle to any popular place where the addition of new homes is limited. 
Accessibility of a real estate investment property 
Many residents may choose a rental property easily accessible by car or closer to transit hubs like bus stops, subway stations, or bike-share locations. The impact this has on the location of your real estate investment property will vary depending on your specific city, suburb, or community. In some cities like New York or Chicago, potential residents will look for a rental home within walking distance to specific public transportation stops or on certain lines. In suburban locations, public transportation may not be as desirable. 
Some residents will look for neighborhoods near main transit routes, especially if they commute to work. For many, an ideal location will allow residents to access the home via several routes.  
Amenities within proximity to the real estate property location 
It will surprise almost no one that many residents look for rental homes near essential amenities. Some will evaluate your real estate investment property based on its proximity to their grocery store of choice. It will likely be deemed a better location if your home is close to more desirable or boutique grocers. Similarly, homes near areas with music venues, restaurants, and coffee shops may attract more interest.
The local school district can also impact your investment property's location. You can also expect home values and rental pricing to be higher in areas where school districts are favorably rated. When high-quality schools attract homeowners and residents to a specific location, the value of those properties increases. However, if your property's school district ranks average or below, your rental pricing may not be affected dramatically because not all potential residents will prioritize the quality of schools. 
Appearance of the rental property location 
When potential residents evaluate the location of your real estate investment property, they will inevitably take a visual inventory of the neighborhood and surrounding areas. At the very least, potential residents will assess how well the community is maintained. They may carefully evaluate if roads and nearby businesses are well maintained. If they see unkempt landscaping, trash, or other unsightly things, they make them think twice before moving forward. 
More discerning residents may look for well-maintained and plentiful trees and quality landscaping. Some residents may prioritize locations where they can easily access walking trails or neighborhoods with sidewalks, crosswalks, and a pleasant landscape. If your real estate investment property is located near parks, walking trails, playgrounds, or dog parks, it will likely be more desirable to potential residents. 
Development and growth plans for the location 
It's helpful to consider future developments and plans for growth so you can understand how the location of your investment property impacts your rental pricing and popularity. Neighborhoods and communities experience near-constant change. To best evaluate the location of your rental property, you should consider plans for schools, hospitals, and public transportation. You may also want to research civic infrastructure plans, including road expansions or improvements. 
Remember that commercial or residential development can be both advantageous and disadvantageous. In some cases, residents may be excited that they are building a new grocery store. However, they may dislike the addition of a gas station or large apartment complex. Understanding how your community is changing can help you better evaluate the location of your real estate investment property. 
Specific location of the lot or building 
When it comes to the location of your real estate investment property, you'll need to consider both the surrounding area and where your home is located within that area. While potential residents may want to be close to major roads, the location of your rental property becomes less desirable if the home is located on or next to a major highway. Potential residents are likely to express concerns about noise and safety. 
Similarly, if the rental property is located in an area with limited parking, it may be more difficult to find residents, especially if the property does not have onsite parking. Generally, homes with a view or located near a body of water, park, or other open spaces tend to be more desirable. In some cases, older homes needing more updates may command more interest simply due to their specific location. 
How to find residents who will love the location of your current real estate investment property 
It's helpful to understand who may be most interested and attracted to the home to find the best possible residents for your real estate investment property. To do this, you can list your location's specific benefits. Then, decide which types of people might be likely to prioritize the location of your particular property. For example, parents with young children might prefer a home in a high-quality school district. Retirees might like homes near plentiful outdoor spaces, and young adults might look for a rental home near entertainment and amenities. Once you've evaluated your property in this way, you can market your rental to attract the best residents. 
You may also want to consider affordability, the current job market, and trends in the community. In a best-case scenario, you attract the best rental property residents while simultaneously returning a profit to you.
How to consider location if pricing your real estate investment property 
While location will be one of the most critical factors in pricing your real estate investment property, it should not be the only feature that impacts your pricing decisions. You should also consider the age and condition of the home, the local real estate market, your home's size, nearby amenities, and your home's curb appeal. To ensure that your rental property remains cash flow positive, you should also calculate your annual maintenance and management costs. 
Do you need a partner to help you price and find the right residents for your real estate investment property? 
Belong is a modern, people-focused alternative to old-school, fee-ridden, low-tech property management. 
Belong helps you set the best possible rental price by using market data and real-time interest from potential residents to maximize the value of your home. We do this by analyzing the number of impressions, clicks, tour-sign ups, and the total number of applications in progress for your rental property. A real-time evaluation allows us to adjust our pricing strategy to maximize your rental value. This unique combination of technique and technology will enable us to exceed the industry average in placing new residents, which means your home gets rented sooner. 
Belong's work doesn't stop there. We work with you to attract, screen, and retain residents who will appreciate your property. When prospective residents start reaching out about seeing the property, we schedule and show the home on your behalf. Once we've found the right residents for your property, our concierge team will collect rent, schedule any visits, and support you and your residents.
Enter your home address to see rental pricing for your property.
Jordan Newsom is a highly-caffeinated writer who loves delighting readers, using content to teach, and broadening perspectives. When she's not behind a computer screen, she's hunting down the best coffee shops, breweries, and restaurant patios in Denver, Colorado.