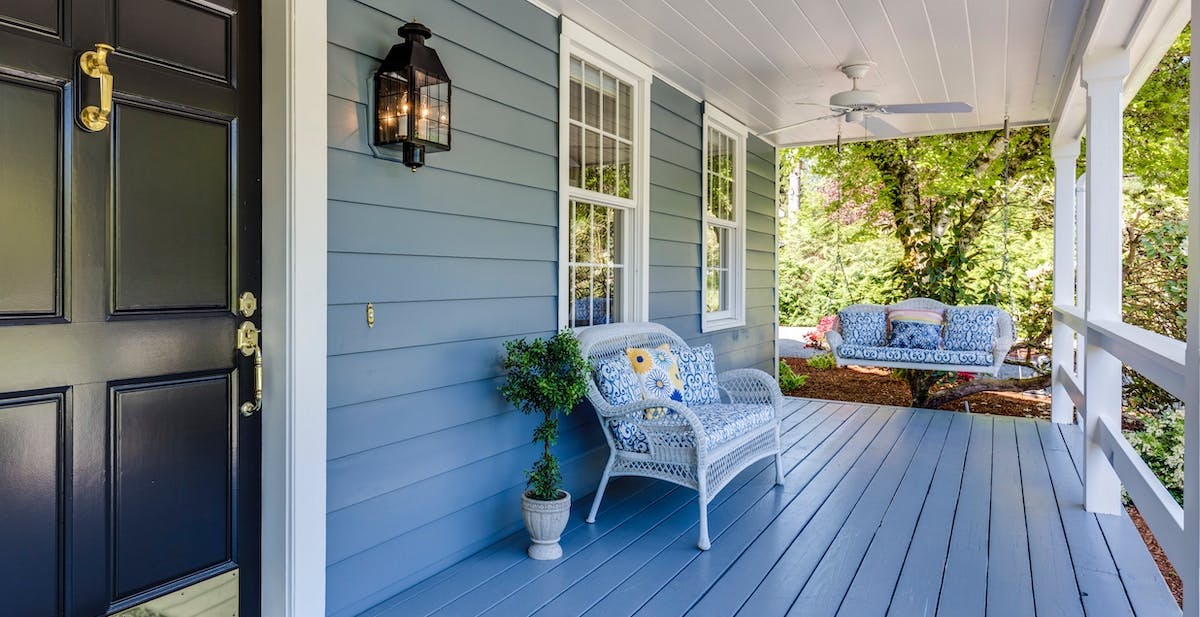 You own a home. We have someone to love it.
Get Started
Did you know that homeowners insurance only offers protection for owner-occupied properties? That means if you move out and put your home on the rental market, you could find yourself no longer covered and liable for expensive costs should anything happen to the property. 
It's a common misconception that homeowners insurance is enough to cover all homeowners. After all, we ourselves prefer to refer to our landlords as 'homeowners' because that's what you are. However, for the purpose of this article we need to make an important distinction between owner-occupied homes and landlords with tenant-occupied homes. 
Let's take a look at what homeowners insurance and landlords insurance provides — and how Belong can simplify the whole process. 
What's the difference between homeowners insurance and landlords insurance? 
While both insurance products are designed for homeowners and policy coverage will vary based on the provider you choose, there is a clear distinction. 'Homeowners Insurance' offers coverage for owner-occupied residential property while 'Landlords Insurance' offers coverage for tenant-occupied residential property. 
The main reason for this difference in coverage is that homeowners require insurance for their physical property, whereas landlords also need coverage for liability and damages that could arise from their residents in place. 
If you are a homeowner and have a secondary home on the rental market, you will need both types of insurance — one for your home residence and the other for your rental home. 
What does landlords insurance include that homeowners insurance doesn't?
Like homeowners insurance, landlords insurance will protect the main structure of your home from disaster such as fire or storm. Depending on policy, you may be required to pay an additional fee for optional extras such as flood coverage or earthquake damage. Homeowners insurance usually includes contents insurance too, covering all your personal belongings within the home. 
For landlords insurance, unless you have a furnished rental, you won't need to cover the contents as they don't belong to you. The other key difference with a landlord policy is the liability coverage offered. For example, if a tenant is injured while living in your home (like tripping over a crack in the driveway or scalding themselves on a faulty hot water system), you could be responsible for their medical costs and will want to be insured for any liability. 
Accidents happen and even good residents can cause accidental damage to homes. Landlords policies will cover damage to your home as a result of the resident and some will also cover for loss of rent if the property becomes unlivable, helping to insulate your cash flow against this risk. 
Why does Belong insist on landlords insurance?
Everything Belong does is designed to act in the best interest of our community members — both homeowners and residents. 
When you join the Belong network as a homeowner, you'll be required to have a landlords insurance policy, either through our network or a provider of your choice. This ensures you are protected as a homeowner and that property damage can be taken care of to keep a roof over the head of your resident. 
For additional peace of mind, we have the same requirement for your residents, with renters insurance a requirement of all tenants we place. 
How does Belong simplify landlords insurance for homeowners?
Finding the right policy can be a cumbersome process. Not all insurance companies offer both homeowners and landlords insurance policies. Those that do might insist that you hold both with them, even if their products aren't the best fit. Let's not even get started on navigating those awful websites and still needing to spend ages on the phone relaying a million pieces of information to sign up. 
Like all outdated processes that are broken within the rental and property management industry, Belong is taking this on to simplify how homeowners get insurance to protect their rental home. 
When you join Belong and have your home loved by us, you have the option to purchase a dedicated landlord insurance policy that protects your home, meets our requirements — and could save you time and money. We can have you signed up and fully covered in an instant, it's all done within your Belong account. You can either pay the premium upfront, or have the option to split the payments into 12 installments. You'll receive your monthly guaranteed rent, minus the repayment — so you won't need to think about it again or set aside money for it in your household budget. 
Ready to let someone else take on the load of managing your rental home?
Simplifying protection of your asset is just one of the many ways Belong is making it easier than ever for individuals to achieve financial freedom with a rental home. 
To see if your home is eligible and learn about how Belong is helping more people have a successful rental property without lifting a finger, check out our dedicated homeowners page.
Mel Kershaw is a Content Lead at Belong. With an extensive background working with technology companies including Eventbrite and Yelp, she's always looking for ways to create educational and informative articles that simplifies tech and solves problems for her audience.