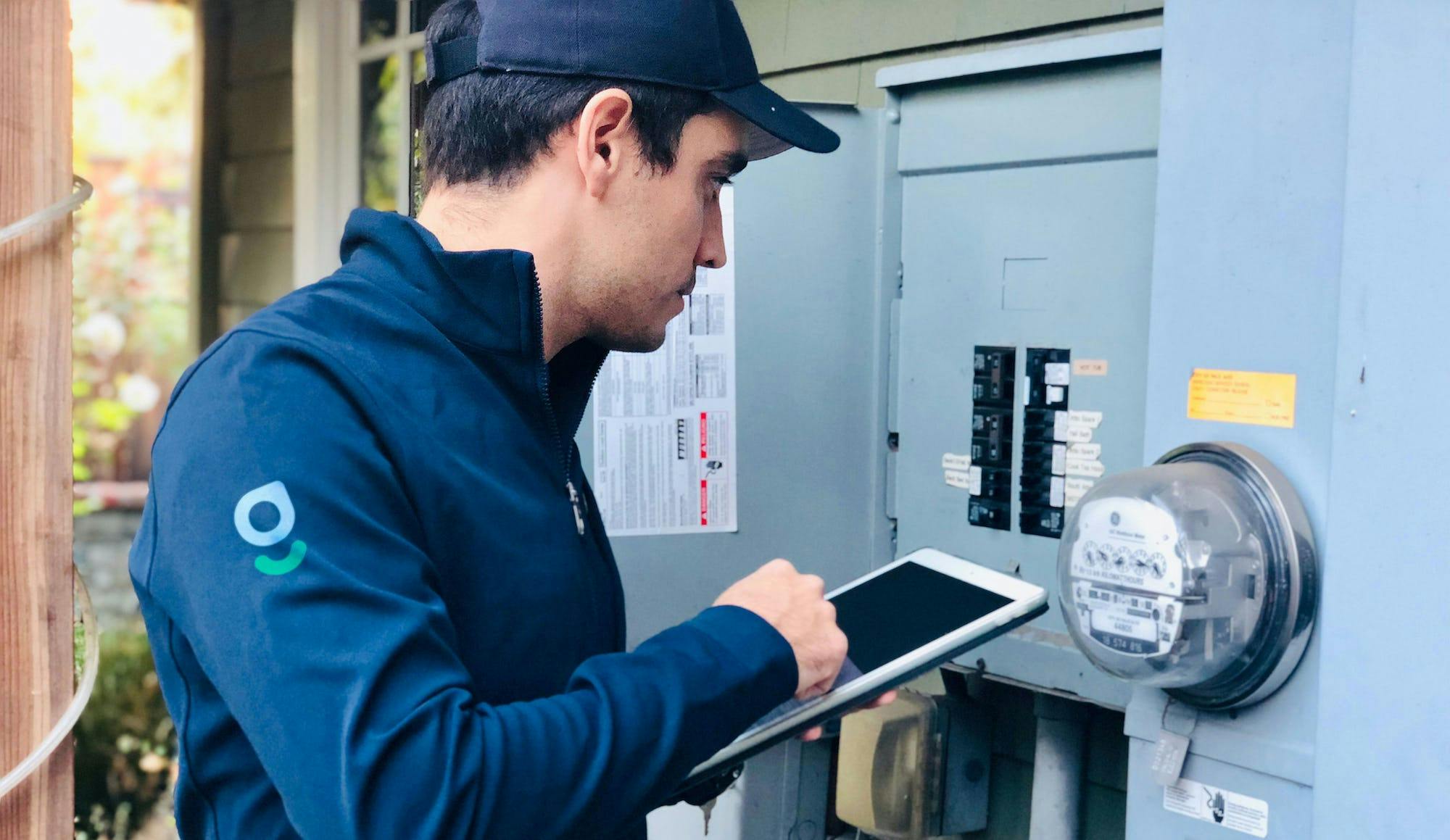 You own a home. We have someone to love it.
Get Started
Is owning a rental property a fast-track to passive income? Not without a lot of active work! Managing a rental home is anything but passive if you're doing the heavy lifting on your own. This is why many people opt to use property management services, outsourcing this 24 hour, 7 day a week job to professionals.
The problem is, property management companies come with their own headaches. But if you want rental income that is passive, there's been no better solution — until now.
Belong was born to disrupt the way renting works by creating a unique humanized service that puts people first. Belong's human approach and industry-busting innovations support the financial freedom of homeowners while providing a better rental experience for everyone.
This article will dive into exactly what property management services entail — and how Belong's services are different.
What are property management services?
Comprehensive property management takes care of your rental home or real estate investment on your behalf. That could mean anything from collecting rent to scheduling repairs to leaky faucets.
Full service property management includes:
A property evaluation to determine pricing
Listing and marketing online
Tours for prospective tenants
Reviewing applications and tenant screening
Creating and managing a lease agreement
Handling communication with residents
Rent collection
Inspection reports
Managing contractors for home maintenance
Belong offers the above services, but in a completely different way — and with many more benefits and innovations at no extra cost. Belong is making renting lovable for everyone — both homeowners and their residents. We are ditching the broken, outdated property management model in favor of a more human, hospitality experience.
Here is a look at what you'll get by engaging a property management company vs having your home and residents taken care of by Belong.
Property management services vs Belong services
Property and pricing evaluation
A property manager will suggest what rent to charge for your home, based on local comps. That is, how much rent is for a home of a similar size in your local neighborhood.
The Belong difference:
When Belong evaluates a home, we assess how to maximize your rental cash flow and best achieve your long-term financial goals.
We review your home and prepare it for renters. Some homes won't need anything done, but if they do, we've got you covered. Our network of over 10,000 expert tradespeople will boost your ROI, making repairs or updates based on optimizing your rental income.
Once listed, we use a clever combination of expertise and technology to get your rental price. We can even account for real-time demand for your home!
If you still live in the home, we can even move you out and your new residents in with our relocation services.
Listing and marketing online
Property management companies handle the marketing of your home. Property management fees include the basics such as photos and descriptions, but most charge extra for video or online tours.
The Belong difference:
As a tech-forward company, we don't believe that video is optional. 3D and virtual tours of single family homes work to expand your market, so we include this service in our fees.
Belong also integrates with major rental listing sites such as Zillow, Hotpads and Zumper. When you list with Belong, you'll be automatically featured on all the top sites. This is important because it means you'll get 30-50% more views for your home as well as a direct feed of applicants from these sites into the Belong system. This lets us find the best applicant faster than an old school property manager could.
It's another way that Belong reduces vacancy times and costs for homeowners, with 66% less vacancy than competitors and an average of 29 qualified applications for every home listed.
Home tours for prospective tenants
Property management services may include tours of the home for prospective tenants to see. Some low-cost companies bill each physical inspection as an extra cost.
The Belong difference:
We host tours of your home the way people want to see it. In person, online, via 3D video in their own time — it's a new world and we're part of it.
Tenant screening
Effective tenant screening protects your home and cash flow by finding reliable and trustworthy people to live in your home. Property management companies should screen rental history, credit check, background check, referrals, and employment verification for every applicant.
The Belong difference:
Belong goes the extra mile to find the perfect, long-term resident for your home. As well as screening, we conduct interviews with applicants to find the right fit. We want people to take care of your home as if it's their own and do everything we can to foster that unique feeling of belonging.
Managing rent collection and communication
Property managers get a lease agreement signed, collect a security deposit, and schedule a move-in date. Your property manager will also be responsible for collecting rent and ongoing communication.
A recent US Census pulse survey revealed that 9 million Americans were behind in their rent. To avoid being a statistic, you should ask your property manager about their policies for late rent. The company should enforce late fees, administer warnings and manage eviction notices.
The Belong difference:
The biggest difference that Belong offers is that we guarantee rent every month — regardless of when your resident pays. It's rental income and cash flow you can count on.
We also protect all homeowners against the legal costs of evictions, offering up to $15,000 coverage for any resident we place. Most management services only cover filing costs (~$500) even if you're paying for "eviction protection".
Speaking of protection, Belong also offers insurance products through the Belong app. Rental Home Insurance and Renter's Liability coverage gives everyone better peace of mind.
When it comes to resident communication, Belong is nothing like a property management company. We don't just log repairs and emergencies, we offer a 24/7 concierge service to all residents. They access the same app that our homeowners do, with everyone in our residential network receiving the same first-class service.
Regular inspections
Property management services may include regular inspections of the home. This is to ensure it's in good condition and that the tenants are fulfilling the terms of their lease agreement. Not all companies include this service or may charge a fee any time someone needs to be present at the home.
The Belong difference:
If your home is on Belong's residential network, we schedule home visits on your behalf. We connect with the residents and assess the home for repair needs and lease violations. Inspection reports go direct to your smartphone via the Belong app.
Repairs and maintenance services
Normal wear and tear are bound to happen to your property while renting it out. When it comes to damage or faults, a property manager will log repair requests. They may also hire a local contractor to carry out repairs. You will need to pay for these services yourself or approve expenses upfront.
The Belong difference:
Belong's vendor network gives homeowners access to over 10,000 vetted and experienced contractors around the country. Our concierge service can arrange anything you need, at any time that suits you.
Maintenance and unexpected repairs can be costly surprises for rental home owners. With our Split It financing, you can choose to spread the cost of any repairs or maintenance over the term of your lease agreement. It's another way we keep homeowners in positive cash flow and earning passive income.
Belong also helps recurring services to run like clockwork. Add, pause or remove services and maintenance subscriptions, right from the Belong app. From lawn mowing to gutter cleaning, set and forget your seasonal home maintenance and let Belong do all the work.
Join Belong, the world's first residential network
What if you could ditch property management services to modernize your entire rental experience? Belong does exactly that, combining industry-busting technology with human smarts to make renting lovable for both homeowners and their residents.
Our smarter, future-ready services include:
Optimized rental pricing that uses technology and real-time demand to price your home with accuracy
The Belong app that gives you and your residents access to everything you need
Integration with the most popular rental platforms to get your home loved faster
Access to an expansive vendor network that can handle everything from routine repairs to home upgrades
BelongX, the newest way to self-manage a rental home without the worry
…and we're just getting started! Belong is simplifying the rental experience and helping more homeowners reach their financial goals through real estate. Visit our homeowner's page to find out more about services in places like Seattle, Los Angeles, San Francisco, Austin, Oregon, Oakland, Miami and many, many more.
Tyler Infelise
Co-Founder & Head of Product
I co-founded Belong because I'm on personal mission to eliminate stressful, anxiety-filled experiences for others. I lead the product team here, bringing with me 10+ years of product management and marketing experience. Prior to Belong, I built a company called Beepi with my cofounders. I am a big foodie, love movies of all kinds, and live for March Madness basketball.