Rent Moratoriums: Current Eviction Laws Landlords Should Be Aware Of
Written By
Belong on Jun 23, 2022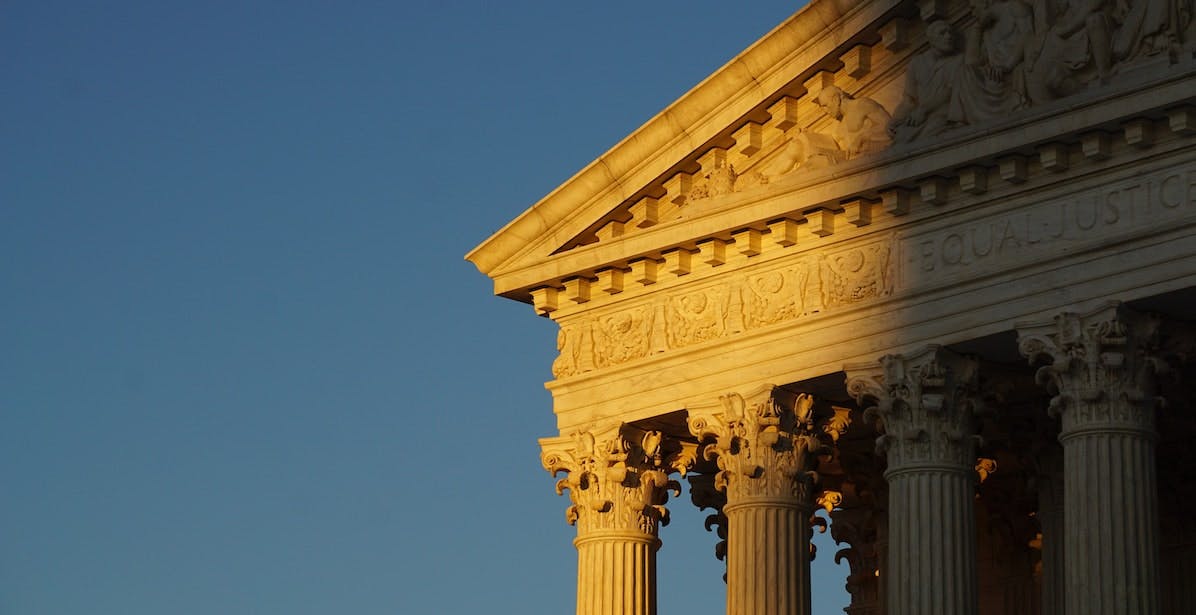 COVID-19 saw the introduction of new tenant protection laws, known as a rent moratorium or eviction moratorium. That is, landlords were unable to evict tenants for not paying rent. The federal eviction moratorium has ended, but the extra protections for renters hasn't. Many states have introduced temporary measures that are still in place throughout 2022.
For homeowners, here is an overview of current legislation and restrictions to be aware of, current as of June 2022.
How does a rent moratorium work?
When the pandemic triggered massive job loss, people across the country struggled. Many couldn't pay their rent and were in danger of eviction, risking homelessness during stay-at-home orders.
To protect citizens, the federal government worked with local governments to ban evictions and utility shutoffs. For most homeowners, this meant they were unable to evict people for not paying rent during the state of emergency.
Of course, people renting weren't the only ones hurting from the pandemic. Landlords felt it too, particularly those who needed to pay off mortgages or also faced job loss.
The federal eviction moratorium ended on August 26, 2021 with a Supreme Court ruling. But, the effects of the pandemic are still being felt in 2022, with many areas extending eviction protection laws.
Is there still a moratorium on evictions in California?
As of April 2022, all residents in California need to pay their rent and utilities bills. If you have a resident who isn't paying, the eviction moratorium was extended to June 30, 2022 for some tenants. To be eligible, residents must be earning less than 80% of the area median income if they submitted an application for rental relief before March 31.
Additionally, there are some local regulations that apply to certain areas:
San Francisco: Bay Area homeowners should be aware that residents may have a pending application for the California COVID-19 Rent Relief Program. In this instance, they may not be evicted until after June 30, 2022.
Los Angeles: LA homeowners who are owed rent will need to sit tight before taking action to evict. Some residents have until May 2023 to pay back rent owed, which means there is still an eviction ban for the rest of the year for those who qualify.
San Diego: As of May 2022, the City of San Diego has placed a temporary ban on evicting residents without due cause (such as lease violation or non-payment). Called the "No-fault Eviction Moratorium", this ban seeks to prevent homeowners from evicting good tenants to hike up rents. This order is in place until September 30, 2022 or 60 days after the end of local state of emergency, whichever occurs first.
Is there still a moratorium on evictions in Washington state?
The state of Washington no longer has a state-wide eviction moratorium for COVID relief.
In Seattle, the local eviction moratorium was extended until February 28, 2022. Extra protections were introduced to cover residents for up to six months past the end of the moratorium. They include:
Limitations on the eviction of residents for the inability to pay rent due to COVID-19. Financial hardship protections end on August 28, 2022.
Limitations on evictions in households with students, educators and employees of schools in Seattle. This protection ends with the school year, on June 17.
Homeowners need to give their residents up to six months to pay-back rent owed in arrears
Check the Renting in Seattle site for further information and updates.
Is there still a moratorium on evictions in Florida?
No, there is no local moratorium on evictions in place in Florida. There is the Florida Homeowner Assistance Fund that offers relief with mortgage costs and expenses, but you may only apply for primary residences, not rental properties.
Belong protects homeowners against costly evictions
Eviction moratoriums only create a pause on evictions for certain causes such as non-payment. If you have a resident who is still in arrears once the ban has ended, you are within legal rights to evict them.
In this instance, you will need to gain legal advice or speak to your property manager to find out what your costs and protections are. Many property management companies offer "eviction protection", yet if you read the fine print, they often amount to coverage of around $500 in legal fees. Many property managers also charge fees for oversight of any legal proceedings such as documentation, filing and court appearances.
If you place your home on Belong instead of a property management company, you can rest easy knowing that we will place a top-quality resident that we trust to care for your home. In the worst case scenario, if a resident that Belong placed did stop paying their rent or violated their lease agreement, we will support homeowners by covering legal costs up to $15,000. This doesn't apply to tenants placed by you or a property management company unless we have also qualified the tenants.
How landlords can protect cash-flow with guaranteed rent
The best way for landlords to protect themselves from the unknown is to get security over their cash-flow. Belong offers this, with two unique solutions:
1. Guaranteed Rent
Regardless of when your residents pay, you can choose to receive your rent on the first of every month or get the entire year upfront on a 1-year lease. Learn more here.
2. Smooth Payments
If your home is empty while you manage repairs or need to find a resident, you can opt to keep receiving rental income, advanced from your future lease. Learn more here.
Belong saved my livelihood as I had to rent my home out due to Covid…the option for getting annualized 12 months rent upfront in a 1 year lease — this is a brilliant idea if you have cash flow issues. They absolutely saved me from a complete meltdown to catch up on bills…" Lance J, 5-Star Google Review
Be prepared for what comes next with Belong
Property management is broken. Belong's unique solution protects homeowners from the unexpected, while making sure your residents are cared for and respected.
If you have faced an issue with an eviction moratorium and have questions about what your rights and obligations are as a landlord, you should speak with a lawyer.
If you're looking for a forward-thinking, future-proof solution to managing your rental home, see if you're eligible for Belong.