2023 Rent Moratoriums & Extensions: Eviction Laws Landlords Should Be Aware Of
Written By
Melanie Kershaw
Last Updated May 18, 2023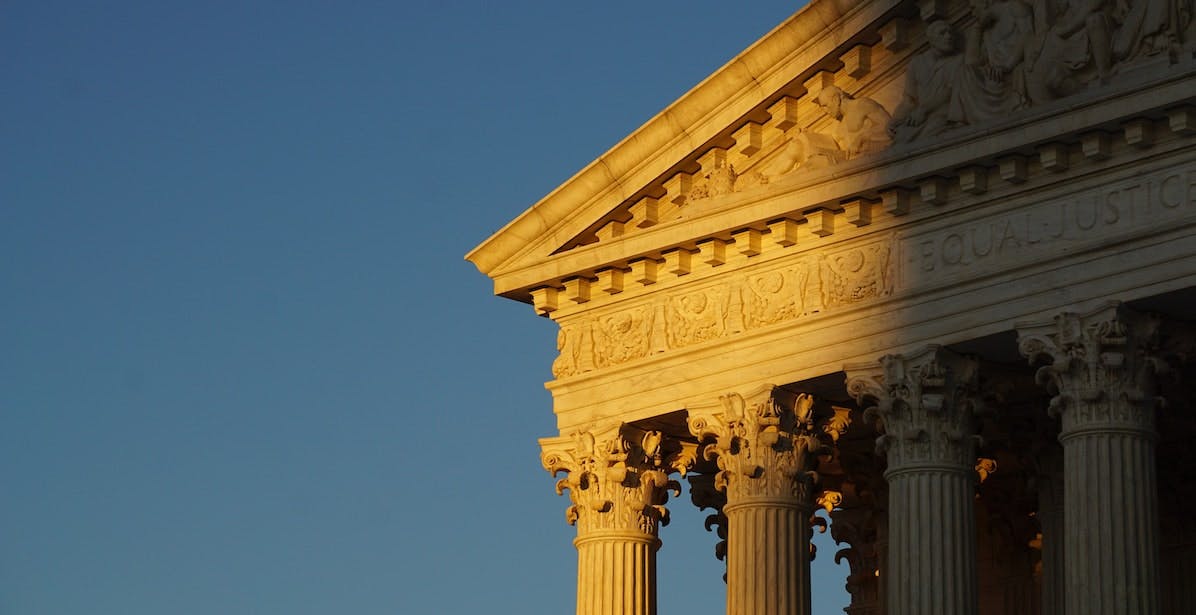 UPDATED: MAY 2023
COVID-19 caused financial hardship for a lot of Americans. This put a huge number of renters at risk of losing their shelter during the public health crisis, so laws were introduced to stop it. Known as rent moratoriums or eviction moratoriums, these measures have prevented landlords from evicting tenants for not paying rent if financial hardship is linked to the public health crisis.  
The federal eviction moratorium ended back in 2021. But many states, counties and cities created extensions at a local level and introduced new protections for renters. Some are expiring soon but others, like the City of San Leandro, will remain in place until 2024. 
In California especially, there are now many overlapping rules at play. This can make it difficult for landlords to know their rights when a tenant stops paying rent. 
This article will go over how rent moratoriums work, as well as which cities and counties still have measures in place across California, Washington state and Florida. 
Contents:
How does a rent moratorium work?
Are there still rent or eviction moratoriums in California?
Is there still a moratorium on evictions in Washington state?
Is there still a moratorium on evictions in Florida?
Can you evict a tenant after the eviction moratorium expires?
How landlords can protect cash-flow with guaranteed rent
Disclaimer: We don't enjoy using words like 'landlord' and 'tenants'. We refer to members in our network as homeowners and residents, since we're on a mission to upend and redefine the traditional landlord-tenant relationship. That said, this article requires the use of these terms for clarity on legislation and eviction protections, so they will be used interchangeably.  This article provides a guide for homeowners, but should not replace legal advice. Every eviction case is unique, so a lawyer can help remedy your exact situation
How does a rent moratorium work?
When the pandemic triggered massive job loss, people across the country struggled. Many couldn't pay their rent and were in danger of eviction, risking homelessness during stay-at-home orders.
To protect citizens, there was an immediate ban on evictions and utility shutoffs. For most homeowners, this has put evictions on hold for nonpayment of rent. This isn't a rent strike — money is still owed to landlords for rent. But residents who can document and notify their landlords of COVID-19 related hardships have had considerable grace periods. 
The federal eviction moratorium ended on August 26, 2021 with a Supreme Court ruling. But, the effects of the pandemic are still being felt in 2023, with many areas extending eviction protection laws.
Are there still rent or eviction moratoriums in California?
Many cities and counties within California extended the powers of rent and eviction moratoriums well into 2023, notably within the Los Angeles and the Bay Areas. To add to confusion for homeowners, there are some county measures that have expired, while local city ordinances are still in place. It's important to check with the local city council of your home before proceeding with any rent increases or evictions in California. 
Here's a quick breakdown of which measures across California have been extended, are ending soon, or are now expired:

EXTENDED
Although the eviction moratorium is being phased out in July, the City of Oakland has a Rent Increase Moratorium in place until July 1, 2024. Annual rent increases are capped at the CPI or 3% (whichever is lower). There have also been changes to the 'Just Cause' eviction ordinance, which state that tenants cannot be evicted for owing less than one month of HUD fair market rent. 
For evictions based on nonpayment of rent accrued during March 2020 - July 2023, tenants can't be evicted if the unpaid rent was due to documented hardship caused by the COVID-19 pandemic. 
San Leandro's Eviction Moratorium has been extended until February 28, 2024. This prohibits landlords from evictions for nonpayment of rent due to either a substantial decrease in household income or increase in medical expenses caused by the COVID-19 pandemic. If you have residents in this position, they need to submit written notification and documentation for every month that they cannot pay due to documented COVID-19 reasons. 
Landlords need to submit this documentation (excluding any medical records) to the city within 5 days of receiving it. You can learn more and submit documentation for San Leandro here. 
ENDING SOON
The City of Berkeley is currently in a transitional phase of ending the moratoriums in place, which will expire on August 31, 2023. According to the Berkeley Rent Board, evictions will be permitted during this phase provided they meet the following requirements:
To stop an imminent threat to the health and safety of other occupants.
To allow a qualifying owner to move into the property as their principal residence.
For non-payment of rent from May 1, 2023 through August 31, 2023, unless the tenant provides documentation of a COVID-related reason for failing to pay the rent.
After August 31, landlords may be able to use any unpaid rent that accrues during the transition period to initiate an eviction lawsuit. 
The City of Oakland's Eviction Moratorium and Late Fee Moratorium are both ending on July 15, 2023. After this date, homeowners can end tenancies, provided they have valid grounds (or 'just cause'). Homeowners can also charge late fees on overdue rent. You can read the legislation here. 
The current San Francisco eviction moratorium got a recent 60-day extension approved for ending the emergency declaration, making it less clear when the COVID-19 measures will end. At the time of writing it looks like the measures will stay in place until at least July 11, 2023. The SF eviction moratorium bans evictions as well as late fees, penalties, interest and extra charges on a tenant's nonpayment of rent (if it can be demonstrated that nonpayment was related to the COVID-19 pandemic). Local city moratoriums are also in place over and above the measures. 
RECENTLY EXPIRED
The Alameda County eviction moratorium ended on April 29, 2023. There are still protections in place for cities within Alameda County including Oakland, Berkeley and San Leandro (see above). 
As of April 1, 2023, homeowners of rental properties in LA County can evict tenants for nonpayment of rent accrued between July 2022 - March 2023. Tenants are still protected from no-fault evictions, except for if you need to move yourself or a family member into the home. If your local city doesn't have eviction protections in place, the wider Los Angeles or California rules may apply so be sure to get legal advice on your individual rights and circumstances. 
Is there still a moratorium on evictions in Washington state?
The state of Washington no longer has a state-wide eviction moratorium for COVID relief, however Seattle has additional protections in place for renters. This includes limitations on evictions of teachers, school employees and families with children during the school year (September - June). Check the Renting in Seattle site for further information.
Is there still a moratorium on evictions in Florida?
No, there is no local moratorium on evictions in place in Florida. You can stay up to date on housing legislation, programs and rent limits at Florida Housing Finance Corporation.
Can you evict a tenant after the eviction moratorium expires?
Eviction moratoriums only create a pause on evictions for certain causes such as financial hardship. If you have a resident who is still in arrears once the ban has ended, you are within legal rights to evict them. Other valid reasons also still apply, such as violations of lease terms and conducting criminal activity on your property. 
In this instance, you will need to gain legal advice or speak to your property manager to find out what your costs and protections are. Many property management companies offer "eviction protection", yet if you read the fine print, they often amount to coverage of around $500 in legal fees. Many property managers also charge fees for oversight of any legal proceedings such as documentation, filing and court appearances.
If you place your home on Belong instead of a property management company, you can rest easy knowing that we will place a top-quality resident that we trust to care for your home. In the worst case scenario, if a resident that Belong placed did stop paying their rent or violated their lease agreement, we will support homeowners by covering legal costs up to $15,000. This doesn't apply to tenants placed by you or a property management company unless we have also qualified the tenants.
How landlords can protect cash-flow with guaranteed rent
The pandemic didn't just affect renters. Not all landlords are wealthy investors or corporations, with many individual homeowners facing their own financial hardships when rent goes unpaid. 
To protect from the unknown or periods of nonpayment, landlords need to secure their cash flow. Belong has two unique solutions to help homeowners stay cash-flow positive:
1. Guaranteed Rent
Belong homeowners automatically receive guaranteed rent, ensuring all income is received on time — even if residents fall behind. Learn more and see if you qualify here.
2. Split It Financing
If household costs from your rental sneak up on you, Belong can take the pressure off finding extra cash in your budget. From maintenance to major repairs and even renovations, Belong's Split It financing option lets you spread the cost over the term of your lease agreement. You still get paid guaranteed rent, minus the cost of the repayment, keeping you on track. Learn more about Belong's innovative approach to renting here.
Belong guarantees rent and offers eviction assistance 
Instead of worrying about changing regulations and nonpayment of rent, let Belong take care of everything. Belong homeowners earn guaranteed rent, with rent paid every month, even when residents fall behind. And in the unlikely case where a resident that we've chosen needs to be evicted, we'll even offer $15,000 in eviction protection costs.
Interested in learning more about Belong in your city? See if your rental home qualifies for guaranteed rent today at belonghome.com/homeowners 
Mel Kershaw is a Content Lead at Belong. With an extensive background working with technology companies including Eventbrite and Yelp, she's always looking for ways to create educational and informative articles that simplifies tech and solves problems for her audience.