Criminal Activities in Rentals: Can Landlords Be Held Responsible?
Written By
Melanie Kershaw
Last Updated Apr 13, 2023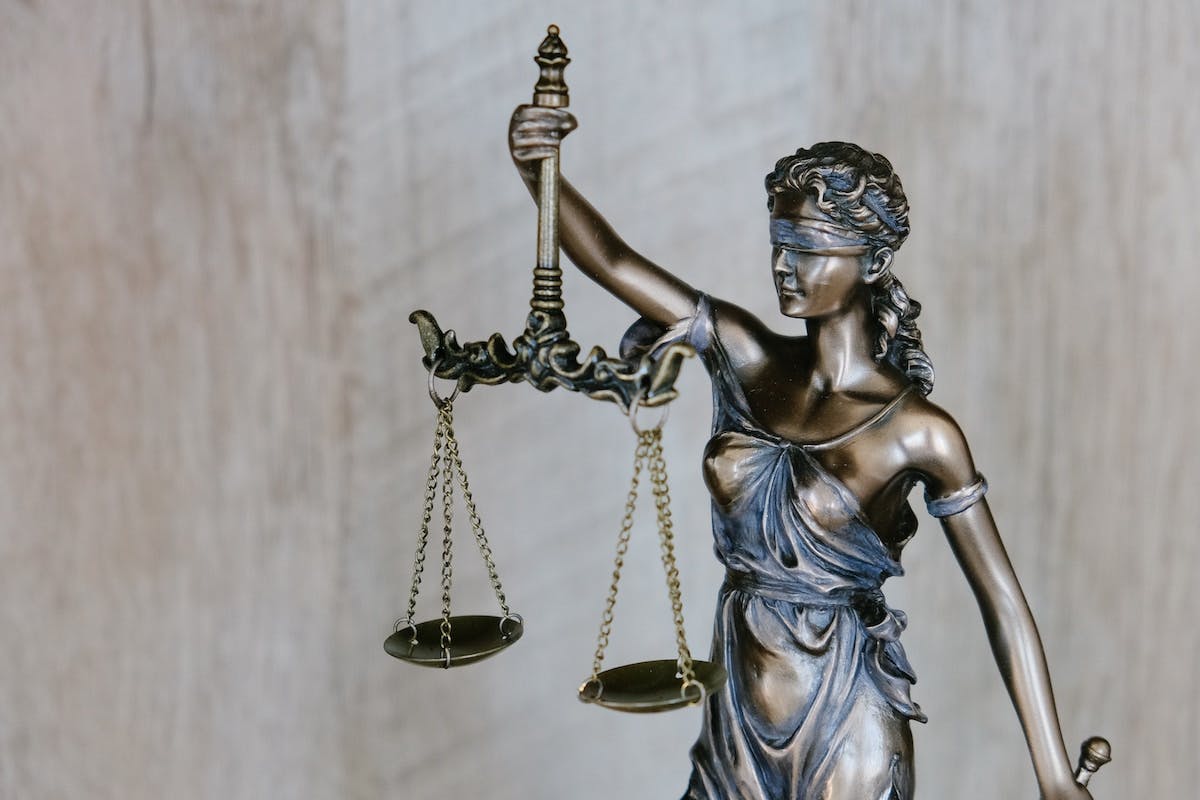 Landlords have a duty to provide a safe and habitable home for their tenants — which includes minimizing the risk of crime taking place on their property. Even if a criminal act is committed by a stranger, there are ways that you can be responsible as a landlord when it takes place in the home you own. Yikes. 
Before you panic, this isn't to say that a landlord will be held responsible for any and all criminal activity that takes place in their rented home. But if you fail to take reasonable safety measures to prevent criminal acts, you could be liable. 
This article covers the following questions on criminal activity in rental homes and what homeowners can do to reduce their risk: 
What are a landlord's duties to prevent crime?
Can a landlord get in trouble for their tenants' behavior?
Are landlords responsible for noise complaints?
7 ways to minimize criminal activity and protect yourself as a landlord
Disclaimer: We don't enjoy using the word 'landlord'. We prefer to refer to members in our network as homeowners and residents, not landlords and tenants, since we're on a mission to upend and redefine the traditional landlord-tenant relationship. That said, sometimes the words tenant and landlord need to be used to provide clarity on legislation or legal matters — so in this article we use them interchangeably.  This article provides a guide for homeowners of residential property for rent in the US, but should not replace legal advice. Renting a home can create unique situations, so be sure to consult a property expert or lawyer to discuss or remedy an exact situation. 
What are a landlord's duties to prevent crime?
Landlords in the US have a legal duty to provide a safe and habitable living environment for their tenants. While preventing crime is not your sole responsibility as the homeowner, you are obligated to take reasonable preventative measures to keep your home secure and limit opportunistic criminal activity where possible. 
Specific laws vary by state and city, as well as the type of housing (i.e. single-family home vs apartment block). Here are some examples of what you may need to do as a landlord to secure your rental home for tenants:
Ensure that all locks, including deadbolts and security gates, are installed and functioning to reduce the risk of break-ins.
Repair any broken windows, doors, or other entry points that could provide unauthorized access to the property.
Provide a lockable mailbox to protect against mail fraud and identity theft. 
Provide good lighting in and around the property, especially in common areas such as hallways, staircases, and parking lots.
Conduct background checks on potential tenants to assess if anyone may pose a threat to your home or others.
Change the locks after evicting a nuisance or violent tenant.
Develop a security plan to respond to threats and install security measures as needed. 
The residents in your home also have a responsibility to maintain their own safety and security, such as using the lockable doors as intended. If a resident raises a safety concern to you, this should be addressed seriously as failure to take action could be seen as negligent — such as not fixing a broken window, resulting in a home robbery.
Depending on what you choose, adding security features to your rental costs an average of $300 - $840 plus any optional subscription fees. For more information on security, check out this post on home security in rentals. 
Can a landlord get in trouble for their tenants' behavior?
Yes. Unfortunately there are liabilities that a homeowner can face if their tenants are knowingly creating a nuisance or engaging in criminal activity.  
For example, if you become aware that a tenant is engaging in drug-related activity in your rental home and you don't take any action to stop it (such as warning and/or eviction), you may face liability for any harm that results from that activity. 
If you fail to run background checks when screening tenants and rent your home to someone with a history of criminal and violent behavior, you could be held liable if that person harms another on the property. 
These are more extreme examples of tenant behavior. It could even be that you have received a complaint from a neighboring home of damage that is occurring. Not all neighbor complaints will be severe or give you a reason to evict. In these scenarios, it's important that you (or your property manager or representative) investigate the complaint to determine what happened. It could be a simple misunderstanding or accident. But if lease violations have occurred, you will need to provide written notice and you may need to take steps to evict the tenant to prevent being liable for any further damage to neighboring homes. 
Are landlords responsible for noise complaints?
Yes, annoying as this is, it's true. Landlords can actually find themselves responsible for noise complaints both from and against their tenants if it's affecting your rental property. 
Noise complaints from your tenants. 
Residents in your home have a right to "quiet enjoyment" of the home, so they can complain to you about noises and you need to take action with neighbors or the police. Failure to do so could result in a lease violation and give them cause to move out without penalty. 
Noise complaints about your tenants. 
If you are receiving complaints about noisy residents, you will need to get in touch with them to discuss the matter. Keep accurate records of the complaints and frequency and issue a written notice to the tenants if needed. If you have to notify your tenant for noise complaints on three or more separate occasions, you could have grounds for eviction for violating your lease agreement. If you refuse to take action against noisy tenants, you yourself could be penalized. 
Most cities have noise regulations around "quiet time" in residential areas during certain times of the night. For example, in San Diego noise must be limited between the hours of 10pm - 7am in residential zones. In Seattle (King County), there's a decibel limit of 10 decibels or less for noise between 10pm - 7am weekdays and 10pm - 9am on weekends in rural and residential areas. This could be anything from noisy parties to animals or construction work on a home renovation. 
Landlords who choose to self-manage a rental home will need to deal directly with noise complaints and tenant concerns. If you partner with Belong, we handle all communication between you and your residents, including noise complaints and how to proceed with written notices and violations. 
7 ways to minimize criminal activity and protect yourself as a landlord
Now that we've covered the uncomfortable news of liabilities, what can you do to protect yourself? Here are seven tips that could reduce your risk and liability as a landlord. 
1. Take our landlords insurance
Your homeowner's insurance policy stops covering your home the moment it's rented by someone else. To protect your property and have effective liability coverage for tenant behavior, you need to take out a dedicated landlords insurance policy. 
Belong homeowners have the option of taking out a landlord's policy with us when putting your home up for rent and we ask residents to have renter's insurance, to give everyone peace of mind. 
2. Do a security review of your rental home
To avoid getting caught out by "reasonable safety measures", it's wise to do a security review of your home before putting it on the rental market. That means checking that deadbolts are working, windows lock correctly and there are no signs of damage that could be exploited. If the crime rates are high in the local area, you may want to consider other measures to protect your residents such as sensor flood lights or even a simple doorbell camera.
You should also consider the safety of the way you manage your property. Do you accept cash payments and work directly with tenants? Or have a trusted partner managing transactions for your home? Having a team managing your home on your behalf adds an extra layer of protection as well as providing professional advice every step of the way. 
3. Hire professional screening services
Whether you're taking a DIY approach to screening residents or are outsourcing the job to a property management company, enquire about the screening process and guarantees that are in place to protect your home and interests as a landlord. 
Belong believes that screening needs a human approach, pairing all the necessary checks and interviews with potential residents to find the perfect long-term fit that will care for your home like their own. We are so confident in the residents that we place we even guarantee rent and provide up to $15,000 in eviction coverage for any tenant we choose. 
4. Include a zero-tolerance policy in your lease agreement toward drug use, criminal activity and violence
To limit your liability, have clear clauses in your lease agreement that outline grounds for immediate termination and eviction, such as drug-use, criminal activity and violent behavior. 
You can't refuse to rent to a tenant with a history of drug use, but you can prohibit drug use from happening on your property in your lease agreement, giving you the option to end the agreement for drug use, manufacturing or sales. 
5. Address safety concerns and complaints without delay
The law states that you must take "reasonable measures" to protect your home and tenants. So while you aren't required to hire a team of security guards to patrol your home 24/7 (this would be unreasonable!), you do have to take action if it's deemed reasonable. 
If a resident lets you know that the deadbolt is jammed, send out a locksmith. 
Have broken windows repaired promptly.
If you remove a violent tenant from your home, change the locks before reletting to someone else. This should also apply if a domestic violence order is taken out against a partner and they move out, to protect the remaining resident. 
6. Be responsive to noise complaints
Getting noise complaints about your tenants? Notify them to reduce your risk of liability. Most states will give you grounds to evict after three or more written notices for noise violations, giving you the option to take action against anyone using your rental home as a party venue. 
7. Choose who you work with carefully
Landlords hire a range of professionals to care for their homes — tradespeople, property managers, gardening contractors. They all have access to your home. Especially in this instance of property managers who hold keys to your rental home and a glut of data on your residents, there is a risk of hiring someone with the potential to harass or harm your tenants. Check the reputation of anyone you hire for your rental home and take any tenant complaints seriously. It's a good idea to check that your insurance also covers you for illegal acts of employees. 
Belong gives homeowners total peace of mind
From unparalleled screening processes to resident communication — even providing insurance, Belong takes care of everything for homeowners so you can truly earn passive income on your rental home. 
To learn more and see if your home qualifies, visit belonghome.com/homeowners. 
Mel Kershaw is a Content Lead at Belong. With an extensive background working with technology companies including Eventbrite and Yelp, she's always looking for ways to create educational and informative articles that simplifies tech and solves problems for her audience.