So You Really Want to Go It Alone? 12 Steps to Renting your Home
Written By
Belong on Jul 19, 2021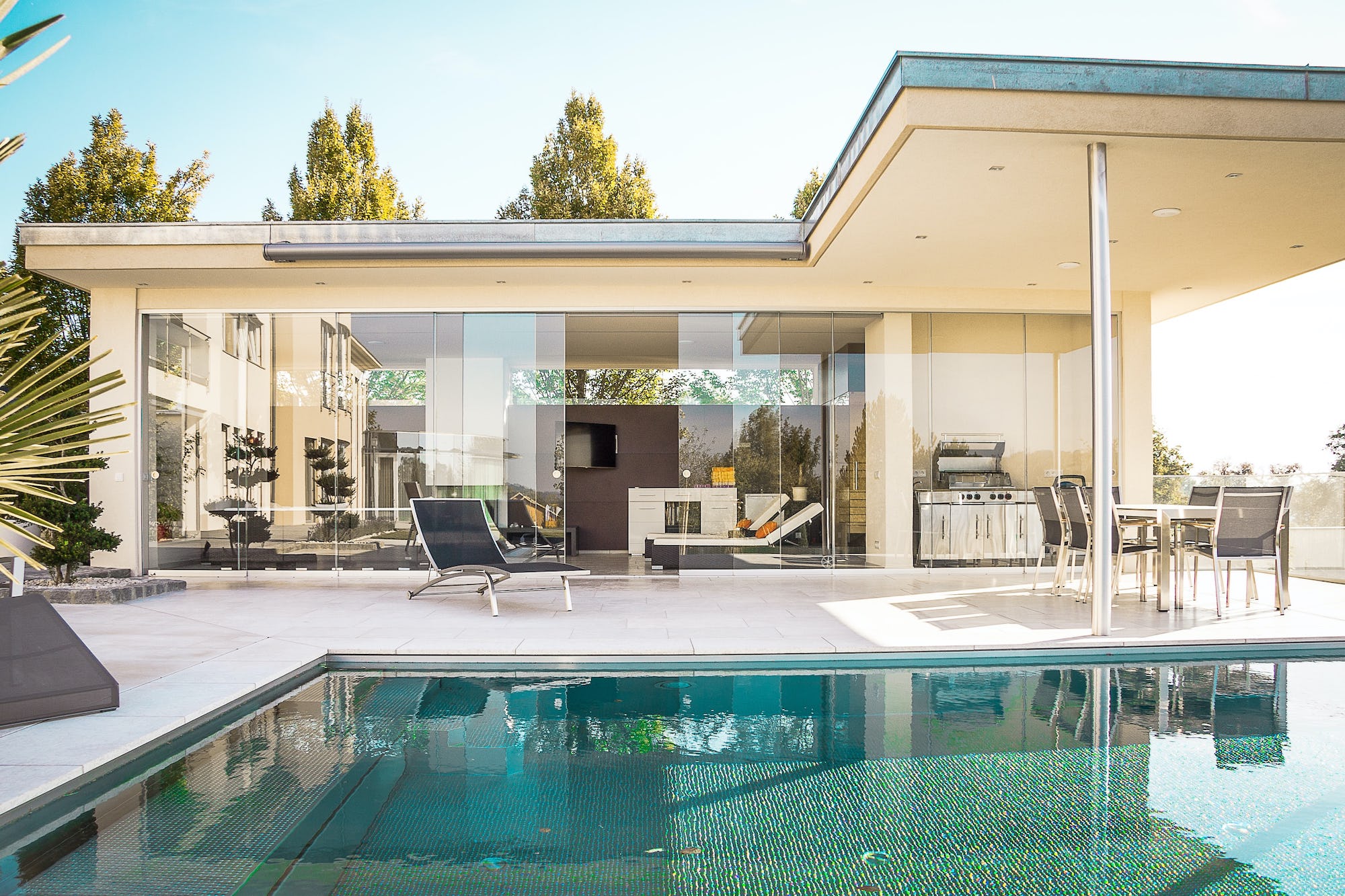 Here are the 12 steps you need to rent your home on your own. Or just take one step and call Belong.
There are lots of ways that people who own houses can turn to rent them as a smart economic strategy. Some have to move fast and don't want to be forced to sell the first available buyer. Others inherited a home. And still others bought a home with an investment opportunity in mind.  
No matter the journey you're on, renting a home on your own means you need to be aware of - and plan for - a host of legal and financial responsibilities.  These take careful planning and preparation; in fact, there are responsibilities you're probably not even aware of.
None of this is simple. This is precisely why we created Belong - to take on the heaving lifting for you.  And to arrive at the end of the day with the most important outcome of all: to find someone who will love your house as much as you do.
12 Steps to Renting your Home
Based on deep understanding and years of experience, here are the 12 essential steps that everyone needs to follow before renting a home.  If these don't convince you to turn to Belong as your partner in being a successful homeowner, all we can say is that we wish you luck! And we're always here if you need us.
1. Evaluate Where You Are 
Start with an honest level-setting conversation with yourself and your family.  While we're all looking to "monetize" our real estate in some way - and you can make anywhere from a few hundred to a few thousand dollars - it doesn't make sense in all case. So ask yourself these questions to determine if renting is the best way for you to proceed:
Are you sure you won't need the house for yourself, or for family, in the next few years?  While you can rent for the short-term, the best rental relationship is long-term - where you give someone a chance to truly "Belong" to the house.
What's the condition of your home? Often when you live in a home for a while, it's hard to look at it objectively to determine how "rentable" it is, and what kind of repairs and upgrades will need to be made.
Is the rental market strong in your area? Search sites like Trulia and Zillow to get an idea of what the market conditions are.
If you don't need your place for a while - and if the property is in good shape (or you have the cash to get it there) - and the market is promising, renting may be a great option!
2. Run the Numbers. Twice.
At the end of the day, renting is an economic calculation. First, set your goals: do you want to break even, make a profit, or are you willing to take a loss in order to gain tax advantages of renting?  And speaking of taxes, you should talk to your accountant about the tax implications of renting before making any final decision.
Next, you need to put together a basic cost-revenue analysis model. The revenue is your rent income - but make sure you build in a reasonable projected vacancy time. The costs include everything from normal maintenance to unexpected items like a leaky roof or a broken furnace.  
Property management costs should be included if you choose to go that route. We'll get into more detail about what property management includes later on. Speaking as Belong - not your run-of-the-mill property management company - we believe that the value and efficiency we bring more than offsets the fee.
There are a number of online calculators that can help with this analysis. Calculator.net and Zillow's calculator are two we'd recommend. And again, we advise you to speak to your accountant.
Make sure you include the costs required to upgrade your property to market-level conditions (more on that in the next section).
3. Make Necessary Repairs and Updates
Of course your property must be up to code. But that's not enough. A well-maintained home attracts residents who will respect it and care for it. We recommend that you spend time on sites like Trulia to gain insight into "comparables" in your neighborhood. 
If upgrades beyond painting and freshening are required, you'll need to hire a trustworthy contractor who can deliver within the agreed-upon time period.  Here are some of the best tips we've found for finding one. 
In general, don't impose your taste. Aim for something as broadly popular as possible. If your home ends up looking like it's straight out of Crate & Barrel or West Elm, that's a good thing.
4. Effective Marketing Means Everything
Your ability to market your home can not only mean the difference between a profitable investment and a loss-making one, but it can actually attract better residents, those who will love a home as much as you do.
If you make the call to go with Belong, you can be confident that you are working with a team that understands local market conditions, that has the talent to present your house in the best light, that understands the power of virtual tours and brilliant photography, and that has technology that makes scheduling appointments easy and frictionless.
If you decide to market your home on your own, it's more complicated and time-consuming than you might think. Here are some links to websites and other content to help you with DIY home marketing. 
It's time to market your home. The quality and number of photos in the listing will impact the interest in your rental. You'll especially want quality photos if you are competing in the high-end market. 
Potential tenants commonly use sites like Craigslist, Redfin, and Facebook Marketplace to find available listings. Posting to a variety of websites and having "for rent" signs directing local traffic to your rental property will help maximize applications. 
5. Find and Screen Potential Tenants
All applicants should be required to give basic information like the names and birthdates of everyone who will live on the property, the social security numbers of the applicants for credit checks, thorough job history, and references (especially from past landlords). There may be more information you'd like to have on file, like an emergency contact, so do some research to make sure the information you collect is both complete and legal to store. Review applications on a first-come-first-serve basis to avoid any appearance of discrimination.
Sorting through applicants is perhaps one of the most stressful steps for a new landlord. How do you know if someone is a good tenant? Will they be clean, respectful, and on time with monthly rent payments?
A few tips to screen your applicants are:
Require an application fee to cover credit and background checks, which will encourage serious applicants only. 
Perform a background and credit check, and call past landlords.  
Check their income history. Since the era of the long-term job is behind us - with the rise of freelancers, consultants, and small business owners - income stability is the most important criterion.
Once you piece together their rental, credit, and job history, you should have a good idea of how they will act in your home.
6. Find a Good Insurance Agent
You will need an insurance provider who understands the best way to protect your investment while keeping costs to a minimum.  One way to do that is to have a high deductible plan, which usually comes with lower monthly premiums.
If you don't have a good broker, there's no substitute for word-of-mouth in finding one. We suggest you ask friends and neighbors. Googling is not a good idea - a broker's ability to come up high in search ratings doesn't necessarily mean they're any good.
You should require tenants to have renter's insurance to cover them from loss of property from theft, flood, fire, and other problems, as well as protect you from being sued in such events. This requirement needs to go into the lease.
7. Solo or a Property Manager?
So we have our terms straight, the role of a "property manager" includes all of this and more:  
Listing a property 
Finding and vetting tenants
Collecting rent
General upkeep 
Emergencies like an exploded pipe
Evictions
You need to decide if you are going to take on these responsibilities or if you would rather hire a property management company.
Property management companies bill in either flat rates or rent percentages. These fees can be difficult to predict and landlords are sometimes surprised by charges. It also can be hard to leave a long-term contract with an unsatisfactory property management company, so research and interview a few companies before deciding, and think about involving your lawyer. 
We created Belong because we believed that the world of property management was broken and ready for innovation. We deliver a complete, hands-on solution that combines technology with a human touch.
Conventional property managers make it harder to rent your property and respond to its needs along the way. We invite you to compare how we're different - from the foundation up.
8. Understand the Laws 
Rental properties are regulated by federal, state, and local laws. The HUD (Department of Housing and Urban Development) website is a great resource for landlord-tenant law. Two major laws to become familiar with are the Fair Housing Act and the Fair Credit Reporting Act.
The Fair Housing Act shields renters from discrimination based on color, race, disability, gender, and more. The Fair Credit Reporting Act covers the information you can report if your renter defaults, how to report it, and other guidelines.
Local and state laws vary on other basics, like where you can keep the security deposit and how to process an eviction. You'll need to be well versed in the laws in your area to protect yourself against legal action.  In fact, this can be so complicated that we recommended you consult with your lawyer if you have any doubts at all. 
9. Create Your Rental Policies and Lease Agreement
Rental policies are the guidelines that set down the rules and regulations for your property. Are pets allowed?  Who mows the lawn and handles snowplowing?  What repairs are your responsibility which is your resident's? Who pays in the event of bedbugs or other pests? 
Lease agreements are contracts and you want to ensure that you and your home are protected. You can consult a lawyer to create your lease agreement, although many basic ones are available online. 
10. Select Renters
Once you find the right fit, be sure to notify all other applicants. Provide your rationale for rejecting the other applicants in writing, like poor credit, insufficient income, or simply not being an early enough applicant  - so that you are protected from accusations of discrimination. Have these guidelines posted in the listings beforehand as well.
Schedule a time to review and sign the lease with your new tenants. Get a copy of the ID of every signer and adult tenant. Take the time to walk through the lease point by point during the signing to minimize the chance of a tenant complaining about not understanding the contract later. Keep the signed contract safe and give a copy to the tenants.
All the above steps are further reasons to have Belong on your side.
11. Document House Conditions Before Move-in
Congratulations! You are now a landlord. Document your home thoroughly by taking pictures or video before turning the keys over to your new tenant. Many landlords do a walk-through with their new tenants too. and allow them to document the home for their own records.
12. Document Rental and Protect Tenant Security Deposit
Now that your tenant is in their new home, be sure to stay up-to-date with your record-keeping and their security deposit. Remember that the security deposit belongs to your tenant and you are responsible to give it back (minus damages and agreed fees). Be sure to follow your state's requirements about where to hold the security deposit, as some states require it to be in escrow while other states are less restrictive.
Leave The Headaches Behind with Belong
When you entrust your home to Belong, you are doing so with someone who will love your home as much as you do.  Belong will find someone to live in and love it too! We elevate property management to an entirely new level - which includes our Pros and commitment to transparent pricing
Our homeowners tell us that we create an entirely new, three-way relationship between them, their homes, and their residents. Why don't you contact us and find out what it means to truly Belong?