Property Management Fees: How Much Do Property Managers Charge?
Written By
Belong on Mar 22, 2021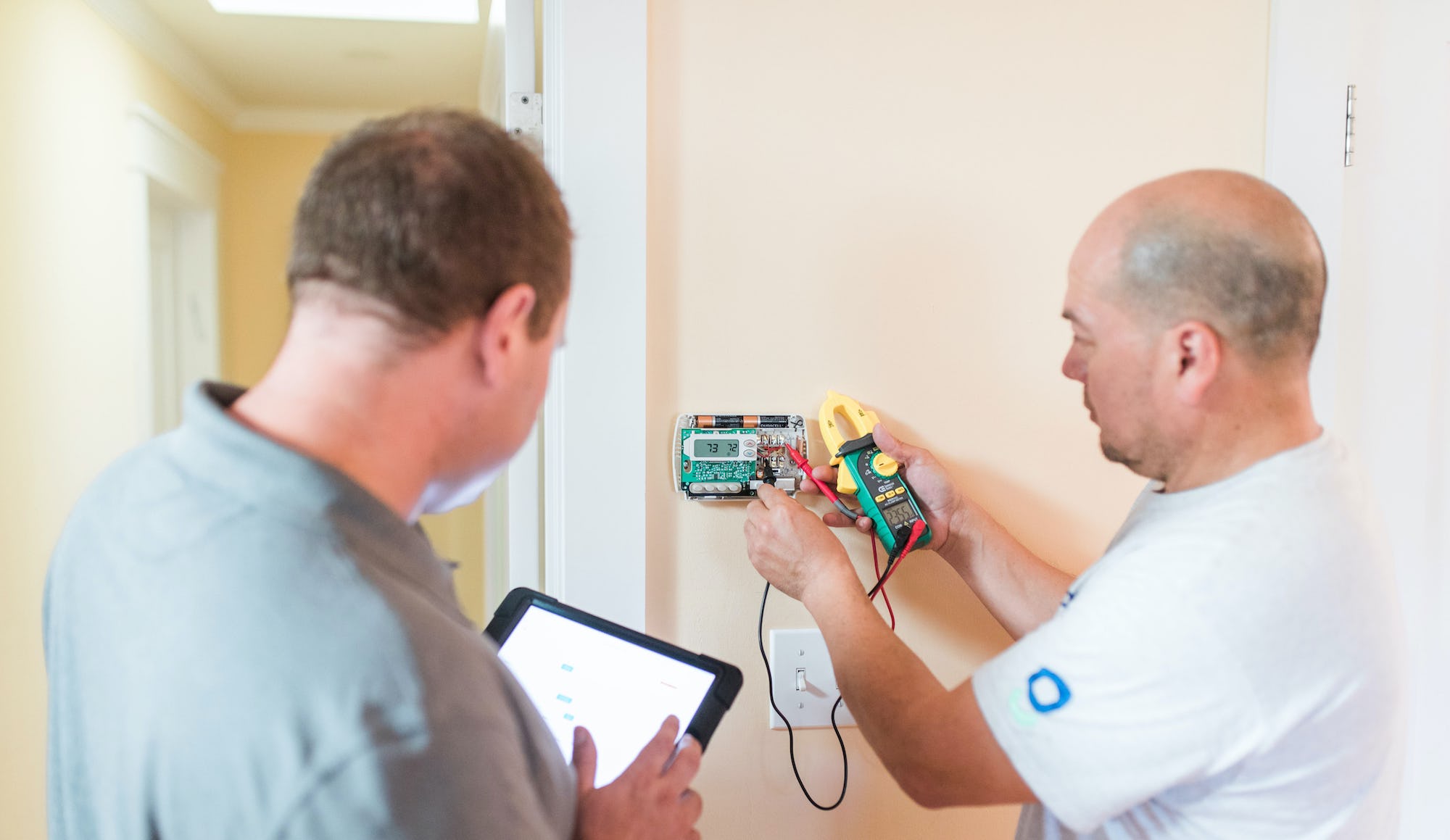 As a property owner, you have a lot on your plate. From paperwork and property management to helping new residents feel at home, there's plenty to worry about. As you're well aware, one of the first questions you need to consider is: How will you manage your properties? Will you hire out for property management services? Or will you manage the properties or homes yourself? Maybe you'll do some of the work and have the property management company handle the majority of the tasks. 
In any case, the first step is understanding your options and approximate pricing so you can decide how hands-on you'll be. 
How much do property management companies charge?
One of the most asked questions about property management companies is how much do property managers charge? A bad property management company will charge you hidden fees—and be warned, there are many! Let's dig into it to uncover the fees to expect so you can make the decision with eyes wide open. 
Whether you're considering homeowners property management, hiring a property management company for your rental properties, or you're wondering if you're getting the best rate, this article will help you out. 
We'll uncover how much property managers charge so you can make an informed decision and ensure you're getting a fair price.
List of typical property management fees
Let's start by breaking down the typical property management fees. Here's a list:
Management fee (% of rent)
Management fee (during vacancy)
Placement fee (months of rent)
Maintenance markup (% of market rates)
After-hours & holidays (% of market rates)
Initial setup fee
Inspection fee
Pricing analysis fee
Photoshoots
3D & virtual tours
Advertising fee
Eviction fee
Call out fee
Move-in/out fees
Tax document fee
Lease renewal fee
Early termination fee
Commitment to sell

Management fee (% of rent)
Most often, property management companies calculate monthly fees based on the value of one month's rent. You can usually count on this fee being between 8 and 12 percent of the gross monthly rent amount. If you have fewer units, it generally means you'll pay higher fees, and more units in close proximity to each other could make the price per unit go down. Why? Because it's easier for the company to manage all the units at a time. Commercial properties may also have lower fees. Don't be surprised to see smaller or residential properties charged at 10 percent or more of the monthly rent. 
Management fee (during vacancy)
If a rental property is vacant, there's no money coming in. It also means there's nobody occupying the property to ensure things are running smoothly. So if your property is left vacant for a time, you may incur the management cost to keep the lights on, the rats away, and the water running. Management companies will often charge a monthly management fee for vacancies to recoup funds. This may be determined as a flat rate per vacant unit, or as the full cost of monthly rent.
Placement fee (months of rent)
Placing a new resident can mean a lot of extra paperwork and hassle. That's why property management companies will often charge you each time a new tenant signs a lease. Sometimes the fee can be as high as 50 percent of the first month's rent. It's also not uncommon to see a flat rate upfront.
Maintenance markup (% of market rates)
Don't be surprised if a property management company has their own full-time maintenance crew. This can be a big advantage because it saves you time, but it can also come with fees. Be sure you understand which maintenance services are covered and determine if the cost makes sense. It's possible these labor charges could be in the neighborhood of $20 to $45 per person each month. Sometimes the maintenance markup is even calculated as a percentage of the market rates.
After-hours & holidays (% of market rates)
If a property manager has to attend to a problem at a unit on a holiday or after regular business hours, you can likely expect added fees. 
Initial setup fee
This fee is for setting up an account with the property management company. Thankfully, this is usually a one-time fee that's often $500 or less.
Inspection fee
Naturally, a property management company will want to know the property is up to code before they get involved. They'll need to hire an inspector, so be ready for an inspection fee.
Pricing analysis fee
How much should you charge for rent? What does the market look like? These are the types of questions that a pricing analysis can answer. In some cases, the company may want a formal appraisal. This will run you anywhere from $100 to $400.
Photoshoots
In order to encourage new residents to check out your home, a property management company will want to capture attractive photos of the interior and exterior of the property. This may cost $100 to $300.
3D & virtual tours
Some management companies will offer 3D tours of the home. This often requires additional technology during the photo shoot and can add an additional $150 to $300 to the fee.
Advertising fee
Listing your home is one thing, but getting eyeballs on that listing is another. Let a property management company do the heavy-lifting and pay them to advertise your home. You can plan on $100 to $200 for this.
Eviction fee
Evicting a tenant is not a fun experience. If you have a property management company on your side, you likely won't have to worry about handling that difficult job yourself. However, you should be aware that you'll probably have to pay an eviction fee. These fees can range from $200 to $500.
Call out fee
If you want your property management company to call tenants who fail to pay the rent, you can expect to pay for it.
Move-in/out fees
Every time someone moves out, there will obviously need to be some cleaning, painting, repairs, and preparation that takes place before the next tenant moves in. 
Tax document fee
Understandably, there are a lot of tax situations to sort out when it comes to managing properties. Fees for these documents and for the time the property management company has to spend putting them together will come out of your pocket.
Lease renewal fee
When a tenant wants to renew their lease, there's naturally some paperwork involved, so a small leasing fee may apply.
Early termination fee
When you team with a property management company, you typically sign a contract. If you break that contract, expect to pay an early termination fee. 
Commitment to sell
A commitment to sell is formalized when a house goes under contract. You will need to keep your property management company apprised of your commitment to sell.
What is the difference between Belong Property Management and other property managers?
Many property management companies will find every opportunity to charge you extra fees. At Belong, we are transparent and reasonable, and we're dedicated to reinventing and modernizing the traditional home rental experience. Instead of "landlords" and "tenants," we prefer "homeowners" and "residents." Because a home isn't just a place to live. It's a place to belong.  With us you can expect friendly home-centered service without the hidden fees.
What is a reasonable property management fee?
Some would say that a reasonable baseline property management fee is between 8 and 12 percent of the monthly rent value of a property. But in general, a fair property management fee is a fee you understand clearly and are willing to pay. It's one you can see upfront without hidden costs. It's a fee that takes your worries away so you can stop worrying about rent collection, tenant placement, late fees, HOA fees, and real estate agents. If you own property, a fee to your property management company frees you up to focus on more important things. 
Whether you have one investment property or several, if you're ready to stop sweating every time your tenants have rent due and rest easy knowing you'll always have rent collected on time, then let's get started. Managing a property should be fulfilling. Your relationship with residents is key and we're here to help it be a rewarding one.