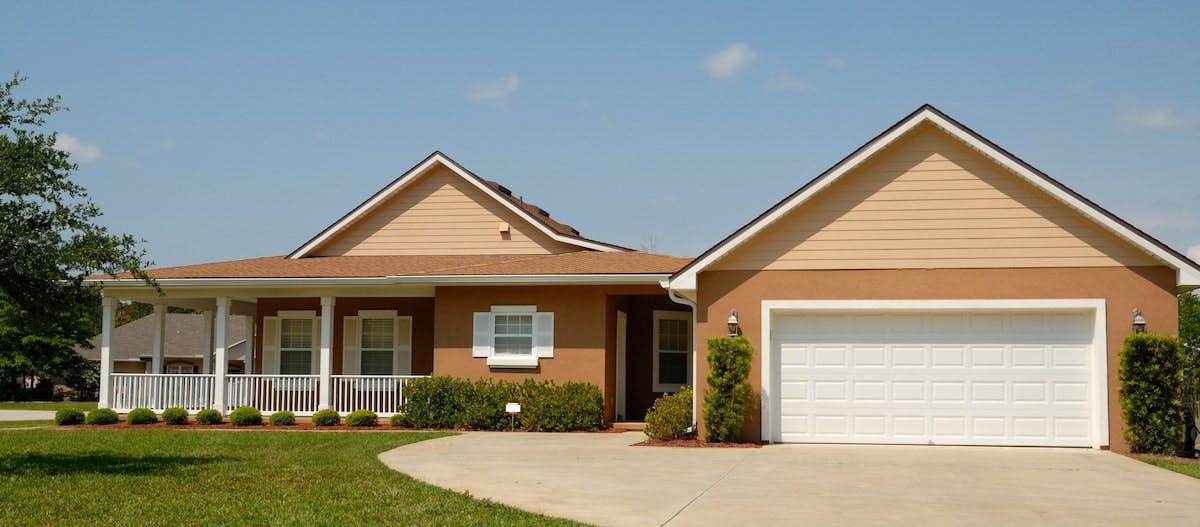 You own a home. We have someone to love it.
Get Started
Note: This article was accurate as of December 2022 and many of these rulings still apply in 2023. For a more updated look at eviction moratoriums and extensions across the country, check out the latest post from May 2023.
What Landlords Need to Know About the End of the LA Eviction Moratorium
The Los Angeles City Council voted 12-0 to end long-standing renter eviction protections due to COVID-19 hardship on Jan. 31, 2023. Beginning February 1, 2023, tenants must pay their full current monthly rent in order to avoid eviction for non-payment of rent. Landlords will be able to resume increasing rent on rent-controlled apartments, which account for three-quarters of apartments in Los Angeles, beginning in February 2024.
Los Angeles County enacted the COVID-19 Tenant Protections Resolution in March 2020 to protect residents from eviction during the pandemic. The resolution prohibited rent increases and evictions due to non-payment related to COVID-19 hardships. In November 2022, the County Board of Supervisors clarified which protections would end in 2023, and which would continue indefinitely. 
Eviction moratoriums have been implemented and modified multiple times over the past two years, and it can be difficult for landlords to keep up with the latest changes and requirements.
Belong homeowners benefit from expert advice and local guidance, as well as direct protections from non-payment, and services to aid in eviction proceedings when absolutely necessary. 
Which resident protections end January 31, 2023?
The bulk of the COVID-19 special tenant protections are currently scheduled to expire on January 31st, 2023, including:
Rent increase freeze. This means homeowners will be able to increase rent starting in 2023 in most cases. Homes that have had rent control protections prior to the COVID-19 Resolution will continue to have them. This includes homes under the Los Angeles Rent Stabilization Ordinance as well as those in cities who maintain rent control standards like Santa Monica and West Hollywood. If you are unsure if you are part of the Rent Stabilization Ordinance (RSO) please contact your Belong team.
Protections against evictions for specific circumstances. Under the resolutions, certain residents could not be evicted for non-payment of rent due between July 1, 2022 and December 31, 2022 due to a COVID-19 financial hardship. They could not be evicted in a No-Fault eviction unless the eviction was due to a qualified Owner Move-in to the property. And they could not be evicted for nuisance, or unauthorized occupants or pets. 
Which resident protections will continue indefinitely? 
Although the Los Angeles Board of Supervisors set significant parts of the Resolution to expire, there are still key protections that will extend for residential tenants who benefited from the County's non-payment of rent protections in the latter half of 2022. Specifically: 
Residents cannot be displaced for No-Fault eviction reasons, except for qualified Owner Move-in Evictions. This means owners may only be able to evict residents if they plan to move into the property themselves. 
Anti-harassment and retaliation protections are still in place for affected residents.
What does this mean for landlords?
Many Belong homeowners in Los Angeles County have expressed frustration and confusion over the frequent changes, but we're here to help. While LA homeowners may soon be able to raise rents or evict problematic tenants, there are still fundamental protections in place that all homeowners should understand: 
1. Landlords must follow all local and state laws. Landlords are required to follow all local and state laws related to evictions, including any requirements for notice periods and procedures for eviction. Landlords who violate these laws may face penalties and fines. Not sure which laws apply to you? Your Belong concierge can help you understand. 
2. Tenants may be protected by other laws: In addition to the protections provided by the eviction moratorium, tenants may also be protected by other laws, such as the state's regular rent control laws or the federal CARES Act. Landlords should be familiar with these laws and how they may apply to their rental properties. You can find a list of the emergency rental assistance programs available by state here. 
3. Tenants must pay back rent eventually: While tenants have been protected from eviction for non-payment of rent due to COVID-related hardship, they will eventually be required to pay back the unpaid rent. Landlords can request a repayment plan or seek other remedies through the courts.Tenants who have not paid due to COVID hardships have a grace period to pay back rent owed: 
Rent owed from March 1, 2020 to September 30, 2021, tenants must pay by August 1, 2023.
Rent owed from October 1, 2021 to January 31, 2023, tenants must pay by February 1, 2024.
Belong guarantees rent and offers eviction assistance 
Instead of worrying about changing regulations and rent control, Belong homeowners earn guaranteed rent, paid to them each month even when residents are late to pay. Belong homeowners never have to worry about keeping up with local changes, as their local Belong team does this for them. And, in the unlikely event that residents must be evicted, Belong assists with the process so homeowners are never left stuck in the confusing legal system on their own.
Interested in learning more about Belong in Los Angeles and beyond? See if your rental home qualifies for guaranteed rent today at Belonghome.com.
Sparsh Mehta
Head of Marketing
I grow new markets and bring our industry-changing experience to homeowners and residents around the country. Lover of the Outdoors, Scuba Diving, Skiing, Hiking, Live Music, and all things Technology.