Where are the Most Recession-Proof Housing Markets in 2023?
Written By
Belong on Jan 4, 2023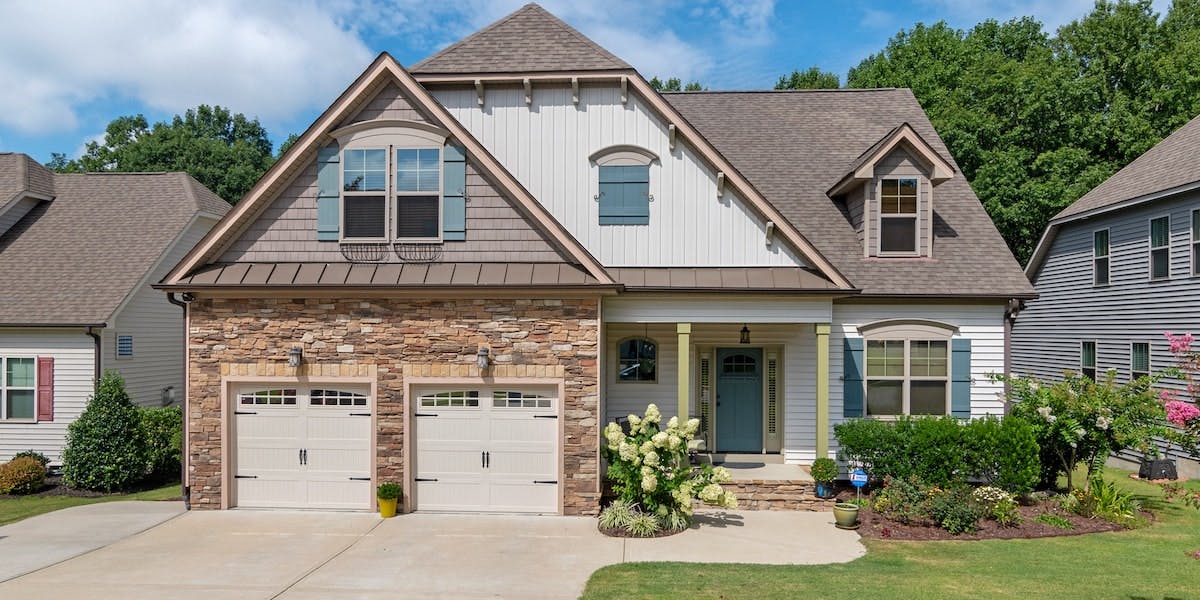 Recessions are unpredictable. In fact, experts can't seem to agree on whether the US is or isn't headed for recession in 2023. This uncertainty itself can bring instability to the real estate market, with many people waiting to see what happens before they put their money in a home. 
In the past, recessions have often triggered dramatic drops in housing prices, which can be good news for homebuyers, but bad news for homeowners, mortgage holders and anyone without good job security. 
Thankfully the housing market looks very different now than it did in 2008, when the Great Recession hit. There's been a shift in supply/demand and more homeowners have had an opportunity to build equity in their homes off the back of historically low interest rates. This has made the market less fragile and many areas have even held quite strong despite rising interest rates. 
But where are the strongest markets in the US? Which states will be most resistant to huge drops or deemed to be "recession-proof" housing markets? While no one can be certain, many real estate analysts have weighed in on this topic recently. In this article, we'll give you a brief overview of some of this data. 
Which housing markets are at risk during a recession?
Recession or not, we already know that the housing market shifted in 2022 from years prior. Interest rates spiked from historic lows and after a pandemic fueled buying frenzy in regional markets, prices began to slow and settle. Supply is starting to open up as homes stay on the market longer. 
Real estate researchers at Redfin noted that some of the pandemic's hottest markets are the ones most likely to experience a downturn. After outpacing other markets in price growth and migration, they are now at risk of losing the value gained since 2020. 
Redfin predicts the top 10 housing markets most at risk of a downturn in 2023 are:
Riverside, CA
Boise, ID
Cape Coral, FL
North Port, FL
Las Vegas, NV
Sacramento, CA
Bakersfield, CA
Phoenix, AZ
Tampa, FL
Tucson, AZ
Most of these markets are now facing either unaffordability with interest rates rising on top of high prices, or people returning back to other regions after moving during the pandemic. 
Which housing markets are tipped to be the most resilient in a recession? 
The same Redfin data lists markets that are still affordable in Rust Belt metropolitan areas as the most resilient housing markets. 
Redfin predicts the top 10 most resilient housing markets of 2023 will be:
Akron, OH
Philadelphia, PA
Montgomery County, PA
El Paso, TX
Cleveland, OH
Cincinnati, OH
Boston, MA
Buffalo, NY
Kansas City, MO
Rochester, NY
This list is based on a risk assessment of the markets with the lowest chance of a housing downfall if the US enters a recession. Factors influencing these scores include lower price volatility, low debt-to-income ratio and affordable housing. When houses remain affordable, they are more likely to attract buyers and investors. 
Boston is a notable outlier on this list, however price growth didn't hit this area quite as hard when many migrated out during the pandemic, pushing up prices in other regions. 
Single family homes are resilient real estate assets
Housing markets play a big role in the price and value of homes, but the type of home plays a part too. There's no such thing as a "recession-proof investment", but in terms of real estate, single family homes can hold tremendous value. 
Large single-family homes, particularly in spread-out neighborhoods, typically remain in high demand and are more likely to hold their value in a recession (or any kind of economic downturn). 
Single-family rentals can make for resilient investments too. In a recent article, Roofstock reported that single-family rentals (SFRs) have provided nearly identical returns to the stock market — but with far less volatility. This makes owning a single family home an attractive investment option to build or diversify your portfolio. 
If you own a single-family home in a market affected by a downturn, you won't get much in the way of appreciation on your home until things bounce back. However, if there's scarcity for single-family homes and you can offer good space in a nice neighborhood, it's likely that demand will remain steady for your home on the rental market and price decreases won't hit as hard as the apartment market.  
In fact, when homeownership declines, people are likely to stay renting for longer, opting for a single-family home with more space to stay long-term and even grow their family, rather than choosing a cramped apartment. 
Protecting your real estate investment during a recession
There are two key ways to protect yourself during a recession: 
1. Have a stable source of income (positive cash flow)
2. Reduce debt
When interest rates rise and the risk of residents falling behind in rent increases, this might bring little peace of mind to owners of rental properties.
Belong is turning this around and making it easier for homeowners to protect their single-family home investments during a recession. For starters, we'll ensure your rental income is stable and predictable, by optimizing the rental price for your market and guaranteeing rent every month. Regardless of when your residents pay, you'll always know exactly how much income will be coming in and when. 
When it comes to debt, you'll always know where you stand too. Unlike traditional property managers, Belong never charges hidden fees for the essentials in taking care of your home. If unexpected costs do arise, such as maintenance or repairs, there's no need to max out your credit cards. All Belong homeowners are pre-approved for our innovative Split It financing option. This allows you to access our highly qualified in-house tradespeople for anything from repairs to renovations and spread the cost over the term of your lease agreement, keeping your cash flow positive and debt down. 
To learn more about how Belong is helping homeowners achieve financial stability — and to find out if your single-family home or condo is eligible — check out the homeowners page.