The Annual Maintenance Checklist for Rental Homes in Washington State
Written By
Belong on Nov 24, 2022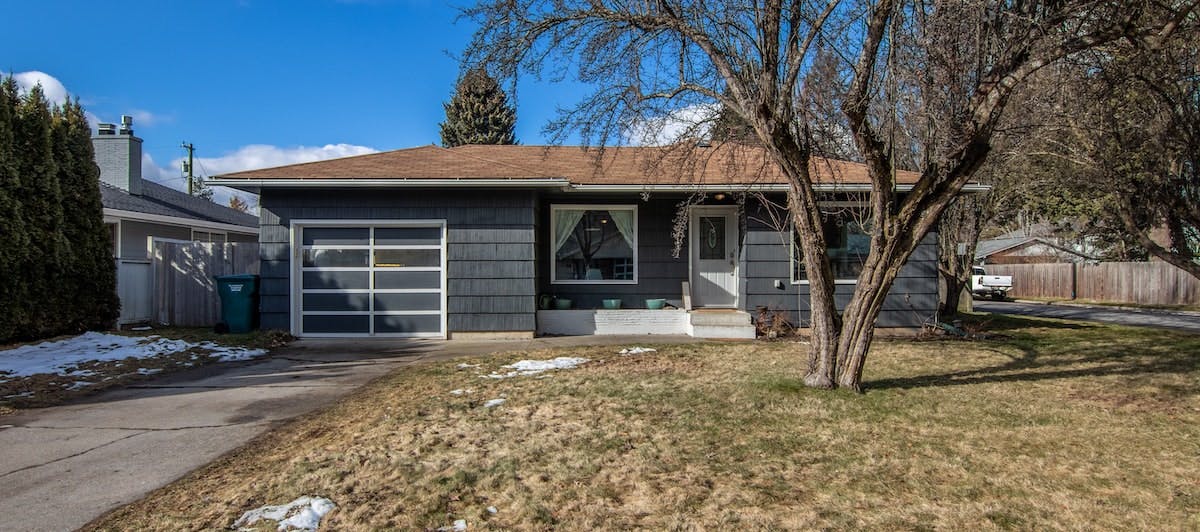 With a diverse cultural scene, spectacular national parks, and a strong job market fuelled by big Seattle-based employers, life in Washington state is an enviable one. The Pacific Northwest is an attractive and liveable location and with Seattle's renter population growing at twice the rate of the owner population, it's a great place to own a rental property. 
But a home in disrepair isn't going to attract good residents or the right price for the market. Regular maintenance on your Washington rental is key to keeping the home profitable and in good shape. 
This annual maintenance calendar will give you a general idea of the kind of repair and maintenance items you should cross off your list every year for a rental home in Seattle or the Greater Washington State. Staying on top of the condition of your home can save time and money in the long run, helping to identify any issues and necessary repairs before they become costly headaches. 
Some of these items you can ask your residents to look after for you, but some you will need to check for yourself in annual or quarterly inspections. Or, if your home is looked after by Belong, we can handle the lot — from speaking with the residents about issues to making repairs with our in-house contractors. 
Read More: Find Out Who Outshines the 7 Top-Rated Property Managers in Washington
Spring Maintenance Checklist for Seattle Rental Homes
When spring cleaning time hits, it's also time to get on top of home maintenance jobs — which includes any rental homes you own. When spring blooms, gardens can get overgrown and pests might make themselves at home for breeding season. The best prevention for rodents is a clean yard with no trash near entry points, so now is a great time to trim trees and hedges, clear away any debris or rubbish and have a rental inspection to make sure your home is in good condition inside and out. 
While Washington state doesn't get a huge amount of snowfall, these conditions have been on the rise in recent years, so it's a good idea to check that any ice and heavy falls haven't caused issues for the home over winter. When snow starts to melt, water can seep into cracks and leak into your home, so check for any damage and seal any issues before they worsen. 
Spring Maintenance Checklist:
Mow the laws and remove any weeds as they start to appear
Mulch lawns as needed to improve water retention and minimize hose watering
Check the HVAC or air conditioning unit and clean filters before summer hits
Inspect and test smoke detectors
Inspect and test any fire safety systems such as fire extinguishers, CO detectors and sprinklers 
Check the exterior of the house for any signs of damage or dirt buildup over winter — it might be a good time to give sidings a clean 
Check the roof and guttering for cracks and leaks
Hose down any decks — if they need maintenance, now is a good time to reseal and treat for rot 
Ask residents to make sure food containers are sealed and trash cans are not too close to entrances in the home
Summer Maintenance for Seattle Rental Homes
Summer may not always clear the cloud in Seattle, but the city's rainy reputation is put on hold with milder, dry conditions. If spring has been too wet, make summer the time you check your home for any cracks or leaks to repair before wet conditions make a comeback. 
Summer also brings out pests after the spring breeding season. Unfortunately, rats and mice love the Puget-Sound region, so if your home is prone to infestation, or your residents have concerns, now is the time to inspect for rodents and/or insects. 
If your property has a chimney, it will also need a regular checkup. Chimneys remove dangerous gasses from the fireplace or furnace to keep the air breathable, so it needs to be inspected before the weather cools and it gets used by residents. 
Summer Maintenance Checklist:
Inspect and control any pest infestations such as insects and rodents
Check any supplied appliances such as refrigerators and washing machines
Continue to mow lawns and water plants 
Operate automated sprinkler systems if your home has one
Check roof and gutters for cracks and leaks
Check for leaks in the ceiling or any signs of water damage to repair before fall and winter rains set in and problems deepen 
Check any chimneys and ensure they are clear and functioning
Fall Maintenance for Seattle Rental Homes
The rain is coming! While Seattle may not be the wettest city in the US, its reputation as 'Rain City' isn't undeserved and November brings the heaviest falls. Combined with the falling leaves, this makes gutters your biggest priority for home maintenance in fall. If gutters get clogged and water can't flow, it could saturate the roof and lead to deterioration or leaks. 
Worse still, if left unchecked for winter, water that pools along your roof and in gutters can freeze, creating 'ice dams'. This can cause expensive dramas — think damaged gutters, torn roof shingles and leaks into your home. 
Mold and mildew is another issue that can creep in during winter and fall months. When residents keep homes locked up tight and crank the heater, the contrast of temperatures mixed with a lack of ventilation = mold and mildew. Remind residents to keep the home well ventilated, such as running exhaust fans in the bathroom during and after a hot shower and opening windows on clear days. You can also recommend that residents use basic moisture absorbers (such as DampRid) in dark areas that attract mold, like closets and laundry rooms. Not only will it save your home, it will save their clothes and shoes.  
Fall Maintenance Checklist:
Rake leaves/have residents rake leaves and maintain yard
Inspect roof and gutters, clearing out any debris 
Check bathroom caulk and grout for any potential issues and leaks before winter
Check plumbing in bathrooms and kitchens
Check garbage disposals as these get frequently clogged and lead to repair issues
Prune trees and plants of any heat damage from the summer heat 
Shut off any automatic sprinkler systems that have run through the summer
Check insulation and drafts around windows and doors to fix before winter
Check for mold and moisture issues, remind residents about the importance of ventilation 
If you supply a clothes dryer, inspect the lint filter and ask residents to clean this after every use to prevent fires
Winter Maintenance Checklist for Seattle Rental Homes
The temperature is dropping which means your priority this season is keeping the home free of damage from snowfall and your residents warm and cozy. 
Make sure there's an understanding between you and your residents on who is responsible for snow removal and how often it's done to minimize damage from any storms or heavy snowfalls. If your home has skylights, these will also need extra attention as condensation can drip into the home when they are covered in snow. 
All year round, homeowners have a responsibility to residents to provide heat, especially hot water. Furnaces and heaters are an obvious one to keep maintained, but don't forget about the water heater. A yearly flush can prevent pipes from bursting and let you identify problems or leaks before they get worse. 
Winter Maintenance Checklist:
Flush out hot water heater
Check and/or service heating to the home to ensure it's operating
Check house siding for damage and/or leaks
Arrange for snow removal or ensure residents understand their obligation to have snow removed promptly
Check any heating to ensure it's working effectively
Check insulation and drafts around doors and windows
Belong eliminates the hassle of rental property maintenance
When your home is with Belong, it will always stay well-maintained thanks to our in-house team of Belong Pros. Belong Pros conduct initial and quarterly maintenance inspections throughout your lease term and are available to handle repair requests 24/7 through the app. 
If unexpected repairs or emergency maintenance costs do arrive, Belong has that covered too. All Belong homeowners are pre-approved for our Split It program, which spreads the cost of repairs across the term of your lease. This means you'll always stay cash flow positive, receiving guaranteed rent every month minus a Split It repayment. And because all repairs are carried out by our full-time, vetted and licensed professionals — you only pay what it really costs, not what a property manager wants to charge. 
To learn more about how Belong is making renting loveable for homeowners with flexible financing, rewarding perks and constant innovation, check out our Seattle homeowners page.