Rental Inspections: Why You Need Them and What To Do With The Results
Written By
Belong on Jul 27, 2022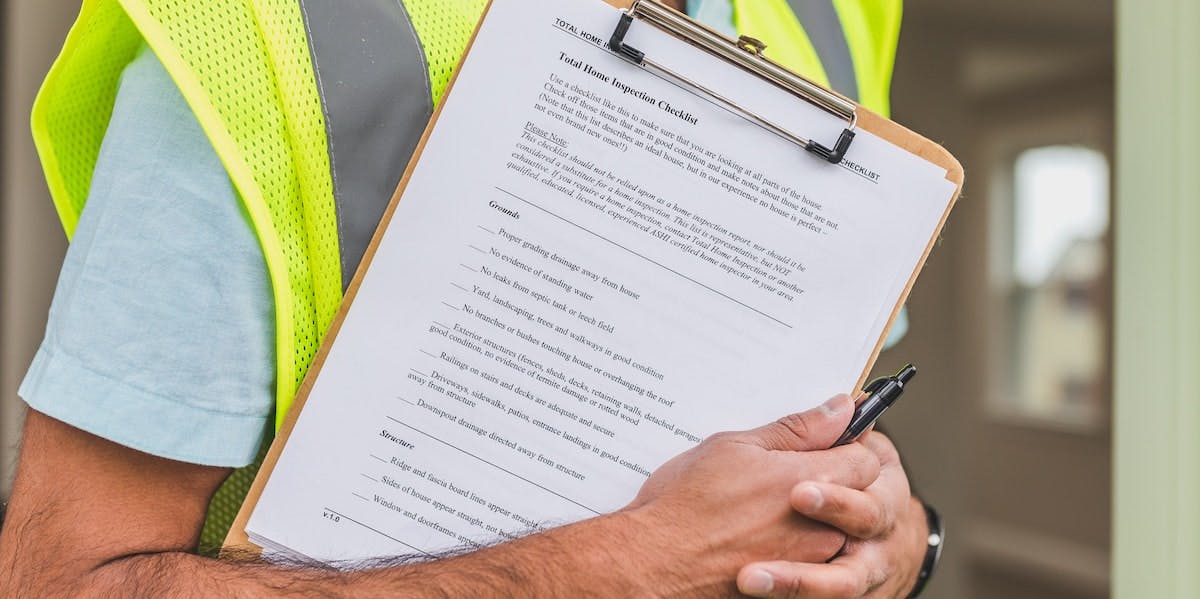 Regular rental inspections for your home are a great way to stay connected with your residents and uncover any fixable issues before they become expensive problems. This simple Q&A will cover the ins and outs of inspecting a rental property and what to do when you receive an inspection report for your home. 
Routine inspections of your rental home are essential to protect your investment, by keeping tabs on any wear and tear on the property. It's also an opportunity to connect with your residents to make sure they're happy and are sticking to the conditions of the lease agreement. 
During rental inspections, you (or a representative), should be looking for damage, but also for wear-and-tear on the property that has the potential to become an issue if left unattended. 
For example, some damaged roof tiles and cracks in the caulking is not an urgent issue — but if water seeps in and leaks — it is. Identifying basic maintenance work could be the difference between a small patch job and replacing the roof! 
Inspections can help identify:
The exterior condition of the home — including gutters and lawn upkeep
The internal condition of the home — such as any mold growth, water damage, or physical damage to walls or windows
Evidence of any pest infestation
Issues with the plumping such as toilet, sinks, or water line
Any malfunctioning appliances that need updating
Anything that creates an uncomfortable environment for your residents
Any violations of the lease agreement (e.g. keeping a pet without permission)
It also gives you an opportunity to spot any changes to the tenancy agreement. For example, if a couple has split and one resident has moved out, or if long-term guests are staying and haven't yet been screened or approved as a resident. Giving them the opportunity to be screened and added to the lease is another way to protect your investment. 
How often do you need to inspect a rental property?
Generally routine inspections take place anywhere from 1-4 times per year. This could be done annually, seasonally, or quarterly, depending on your lease agreement. 
Your state laws will guide you to what is an excessive number of inspections per lease period. Regardless of where your home is located, all tenancy laws give residents the right to 'quiet enjoyment'. This means that as the homeowner, you should not be bothering them with more than a few inspections a year.
Who should be conducting routine inspections on my rental home?
Who conducts the inspections of your home depends on how you manage your property. If you self-manage the home, you will need to either do the inspections yourself or hire a representative to do them on your behalf. 
If you use a property management company to look after your rental property, they will also do the inspections. Check the fine print on your management agreement to see how many inspections are included, as many property managers will charge fees per inspection. Particularly if you pay a lower monthly rate, you could be up for ~$150 per inspection and will need to factor this into your budget. 
If your home is on Belong's residential network, we schedule home visits on your behalf to connect with the residents, assess if anything needs fixing, and ensure there are no lease violations occurring. Inspect reports and information can be delivered directly to your smartphone via the Belong app. And best of all — it's free. There are no hidden fees when a Belong team member visits your home for an inspection. 
If we identify any maintenance issues or damage, we can provide you with a quote from one of our in-house Belong Pros to take care of the job without any fuss (or markups!). You can even select a finance option to pay the cost of on your own terms. Learn more about Belong's homeowner services here. 
How much notice do residents need before a rental inspection?
How much prior notice residents need varies depending on state law. For example, if you own a home in Seattle, you need to give residents at least two days' written notice to enter. In California, it's "reasonable notice" and 24 - 48 hours notice is presumed to be reasonable for most matters. 
Legal website Nolo has this handy chart of State-based laws for entry into rental properties. 
Of course, no one likes to be sprang upon, so keep in mind that these are legal minimums. It is courteous to allow a week or so to give your residents time to respond or reschedule. If you are providing written notice via the post, you should also allow six days for the mail to be received. 
If your home is on Belong's residential network, we schedule home visits on your behalf and foster a positive relationship with all of our residents, making the process simple and stress-free. You won't need to contact your residents because our Member Service Team will ensure both you and your resident have everything needed. 
Can residents refuse a home inspection?
If you (or a representative) suggests a date and time that doesn't work for the residents in your rental home, they can request an alternative. But they cannot outright refuse to let you or your management team inspect your property if you have followed the laws around notice. 
Is it ok to do a 'drive-by inspection' of my home when it's being rented?
Drive-by (or walking/riding past) inspections are legal if you are truly passing-by to take a quick look at the outer condition of the home. For example, checking if the lawns are being maintained or if the gutters need to be cleaned. 
If you get out and start physically inspecting the home, or if drive-by inspections are being done too frequently — this could be viewed as tenant harassment and in violation of quiet enjoyment. 
What should I do with a rental inspection report?
Take the time to review any inspection reports to ensure there are no surprises. If your property is in good shape and there are no major differences or maintenance issues observed, great! You have the peace of mind that your home is in good hands. It's a nice gesture to pass on your thanks to the residents to acknowledge and show your appreciation. 
If there are items that need addressing, it's important not to put them off. You will either need to approve recommended repairs or, if you self-manage the property, start looking for quotes and arrange to have the situation rectified yourself. Be sure to keep the resident in the loop so they know what is happening and you can arrange to send in a contractor to work on the home. 
If a lease violation has been observed, Belong or a property manager may make a recommendation on how to mediate the situation or suggest issuing an eviction notice. State laws vary on how to manage evictions, so be sure to speak to Belong or your property manager on how to take the next steps. 
If you self-manage the property, it's a good idea to obtain legal advice on how to proceed further and issue any required notices. 
Find out how Belong is making renting lovable 
If you like the sound of free inspections, wait until you see what else Belong has to offer. Belong is not a property management company, but a residential network offering unique services to both homeowners and their residents. From not charging fees for the essentials (marketing, inspections, pricing analysis, lease renewals and more) to guaranteeing rent, Belong will partner with you to achieve financial freedom. And you'll never need to lift a finger. Learn more and find out if your home is eligible at belong.com/homeowners.