Is a Rental Property a Good Investment in 2022? Everything to Know
Written By
Belong
Last Updated May 31, 2022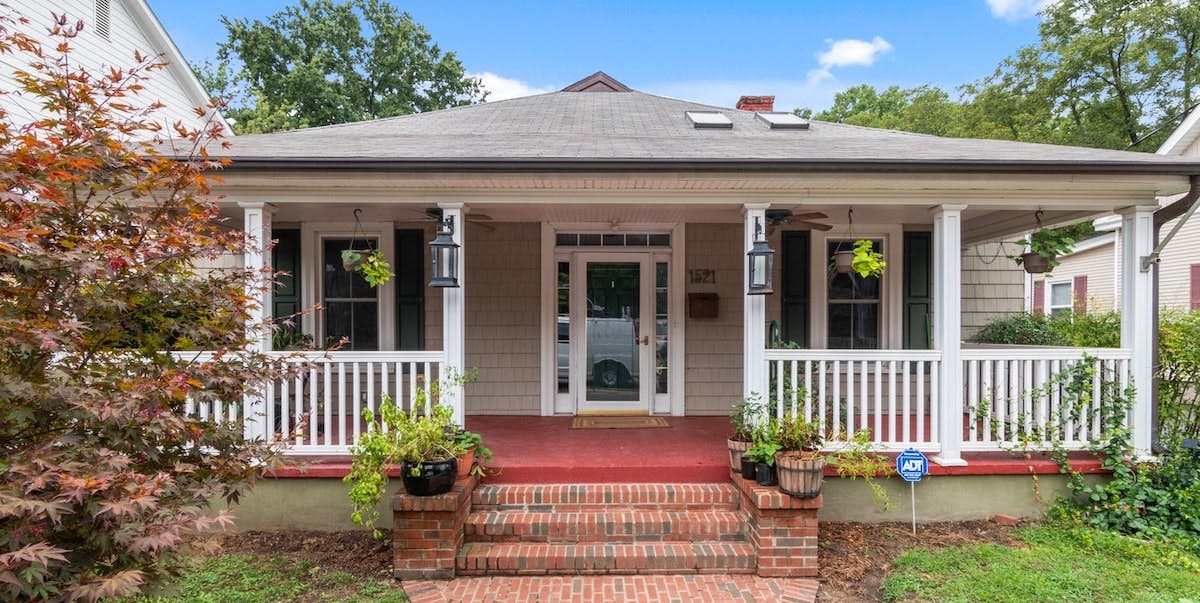 First, a note on vocabulary: at Belong, we don't like the words "landlord" and "tenant." Instead, we call everyone in our residential network Homeowners and Residents. Because language matters, and we want your home to be loved, not just rented. That said, we use the terms "homeowner," "landlord," and "investor" interchangeably in this post to help more people find this useful information. To learn more about why we're working to change how people think about renting, see this article in TechCrunch. 
Is a Rental Property a Good Investment in 2022? Everything to Know
You're considering investment opportunities to make your savings work for you rather than sit in a bank account. Good thinking! As global inflation continues to drop the value of the US dollar, looking for long term investment opportunities rather than letting your savings sit in your bank is the right approach. 
Of course, with rising real estate prices, a declining economy, and the stock market entering recession territory, you may be wondering if a rental property is a good investment in 2022. 
Follow along for everything you need to know about the benefits and challenges that come with buying an investment property to decide if it's the right type of investment for you.
What Are the Benefits of Rental Property Investment?
If done properly, rental property investing can passively earn you recurring monthly income and allow you to sell your properties in the future for a substantially higher amount than the purchasing price.
Here's a deeper look at the pros of buying a rental property: 
1. Rising Property Values Long Term: 
You've probably noticed that property values have skyrocketed since the beginning of the pandemic nationally. Homes have increased 34% in value since the start of the pandemic according to the national property value average of 2022.  
If you're nervous that the housing market might crash in the short term, just remember: property values have historically bounced back and increased after economic downturns. That means if you're investing for the long term, you can anticipate the value of your property to rise overtime. 
2. Unprecedented Rent Prices & Demand From Renters:
Moving patterns and increased demand for housing has led to rising rent prices globally at an unprecedented rate over the past few years. Investing in a rental property means you'll be earning more in residual income from rent now than any previous time period in the US.
Keep in mind, even if there's an economic downturn in the near future, there will always be renters in need of a place to stay as fewer Americans decide to purchase a home, meaning a rental investment in the right neighborhood will continue to yield residents overtime.
3. Make Income Passively (By Doing Things the Right Way!)
Owning rental property is often referred to as a passive investment. While this isn't always necessarily the case, if you have your processes down and consider hiring a high-quality property management company (or better yet, a more modern alternative like Belong), you can genuinely earn income passively. 
That means you'll make more money without sacrificing time from your busy schedule. 
4. Recurring Revenue
Rent checks come once a month! As long as you or your property management team manage to find residents, you'll be making recurring revenue every month as a rental property owner. With Belong, rental properties have guaranteed rental payments, meaning you'll never have to worry about receiving the rent even if you run into complications with finding or maintaining residents!
5. Tax Benefits
Write-offs are a major perk of owning a rental property. As described by the IRS, "there are certain rental expenses you may deduct on your tax return. These expenses may include mortgage interest, property tax, operating expenses, depreciation, and repairs."
Pay close attention to federal and state laws and policies to determine how much you can write off. Don't hesitate to work with an accountant to ensure that you're reaping the full tax benefits.
Pro Tip: If you plan on investing in multiple rental properties, you'll want to know about the 1031 exchange. Essentially, if you sell one of your investments and use the revenue to pay for a new house within a certain time period, you won't have to pay capital gains tax on the recently sold property. You'll have better returns on your investment and can scale your real estate portfolio. 
6. Opportunity to Scale
Beyond acquiring your first property and getting through the initial learning curve, you can apply your knowledge and recurring revenue to acquire more properties and make more money. Once you work out the kinks and naturally learn from being hands on, it becomes much easier to recognize a high-quality investment opportunity and to find good tenants quickly. 
7. Don't Get Tripped Up By Inflation
While inflation is decreasing the value of the dollar and raising prices rapidly, real estate investments are historically considered a hedge against inflation. Even if the inflationary period continues, the income you'll be garnering from higher rent rates will help to offset rising costs on goods.
8. You Get to Network With Successful Real Estate Professionals
There's a lot to learn while getting started in real estate. To expedite the process, networking with knowledgeable individuals and finding some experienced mentors will make it substantially easier to learn the ins and outs. Fortunately, a major benefit to buying an investment is that you'll organically meet and connect with real estate professionals in your community like mortgage lenders, property managers, realtors, etc.
Pro Tip: a good property management company will loop you in on the best practices for finding quality residents for your rental home and maintaining properties. With Belong, maintenance workers are full time employees, meaning you'll never have to worry about fixing an issue at your rental property. Your tenants will be happier and you'll learn about how to maintain your properties without direct involvement. 
What Challenges Come With Investing in Rental Properties? How Can You Overcome Them?
While buying a rental property is surely rewarding, that doesn't mean it won't have challenges. 
Here's some important challenges to consider before you buy a rental property:
1. "Location, Location, Location" is a Staple in Real Estate for a Reason
You'll want to be choosy when it comes to picking a neighborhood for your first investment property. Choosing the wrong neighborhood can create major challenges, including lower long-term rent rates and property values than other markets and low-quality tenants.
How to overcome challenges with choosing a rental market?  
Taking the time to read up about and physically visit a neighborhood is critical before making a decision. How do you like the neighborhood? Are there a lot of local amenities? How are the crime rates? How do property values compare to other markets? Considering these crucial questions will point you in the right direction. 
Working with a realtor and asking your real estate network questions about a market you're considering is a great way to learn about the benefits (and potential quirks) of investing there. 
2. Picking the Right Residents
There's a lot of challenges that come with deciding on the right residents for your rental property. The challenges will be even worse if you choose low-quality renters. The difference between a good resident and bad could be getting rent payments consistently and on time, making sure they take good care of your property, and dictating the overall experience of working together in providing them with a nice place to live. 
How to overcome challenges with finding the right renters?
Any property management firm will find potential tenants and vet them for you, but joining a residential network like Belong will help you find a long-term resident that will love your home as much as you do. Belong leverages data and world class hospitality to significantly improve outcomes. Belong homes find residents within 19 days on average, and receives an average of 29 qualified applications per rental property. That means you'll have a lot of high-quality residents to choose from, and Belong will use our years of expertise to make a judgment call and find the best possible residents. 
3. Economic Downtown
While the real estate market has continued to rise in 2022, inflation has drastically increased the cost of living nationwide, with higher prices of food, groceries, etc. 
If the 2022 stock market is any indication, we are entering recession territory and may see an economic downtown in the next few years. 
How to overcome challenges with the economy?
The key to surviving an economic downtown is to invest in secure assets. Investing in rental properties can continue to remain profitable even in an economic recession, as renters will continue to need a place to live indefinitely. 
Remember that historically, real estate markets have continually risen long-term. If you're in it for the long-haul, your long term investment's property value will most likely be very, very profitable when / if you're ready to sell. 
4. Overcoming the Learning Curve
Processes for finding worthwhile investments, managing and maintaining your property, finding renters, paying your property taxes, etc. take time to master, and you'll inevitably make mistakes. 
How to overcome challenges with learning about real estate?
Remember that learning and making mistakes are a part of the process. Take precautions by learning from the mistakes of others, considering online courses on real estate, and by working with partners that understand the nuances of real estate in your state and neighborhood of choice. 
5. Commitment of Your Time
As mentioned previously, owning rental properties isn't always a passive investment. If you're managing the property and finding renters yourself, you'll be spending a lot of time communicating with tenants, hiring maintenance workers to fix issues, and finding new tenants everytime renters decide to move out. 
How to manage the workload that comes with owning real estate? 
Your best bet to make your investment truly passive is to hire a property management company to manage the workload for you. A property manager will find and vet prospective residents for your property. Maintenance workers are full time at Belong, meaning your property manager can get help quickly 24/7 to address any problems that arise. 
6. Capital Needed Up Front
To take out a mortgage, you need to have enough for an initial down payment. If you don't have capital up front to purchase a home, you cannot purchase a rental property.
How to Invest If You Have Limited Funds?
If you don't have enough cash at the moment, keep saving money each month so that you'll soon have enough to make an investment in a property. If you don't want to wait, consider investments requiring less capital up front like bonds or the stock market. 
You can also consider neighborhoods that are in less expensive states and regions to attempt to break into real estate at a lower cost. 
Is a Rental Property a Good Investment? - In Conclusion
Venturing into the real estate market is a good idea that can make you lucrative and consistent rental income. With time, rents and property values will rise, and a good property manager will ensure that the investment remains a passive expenditure. 
Property Management is broken. Belong provides top-of-the-line customer service and leverages data to find and vet high-quality residents. Full-time maintenance workers serve Belong homeowners directly, so residents and homeowners can get issues fixed 24 / 7. Whether you're buying your first rental property, recently acquired a home, or want to turn your current primary residence into a rental, work with Belong for a smooth rental process, guaranteed rent, and happy residents!
Learn more about Belong for Homeowners.