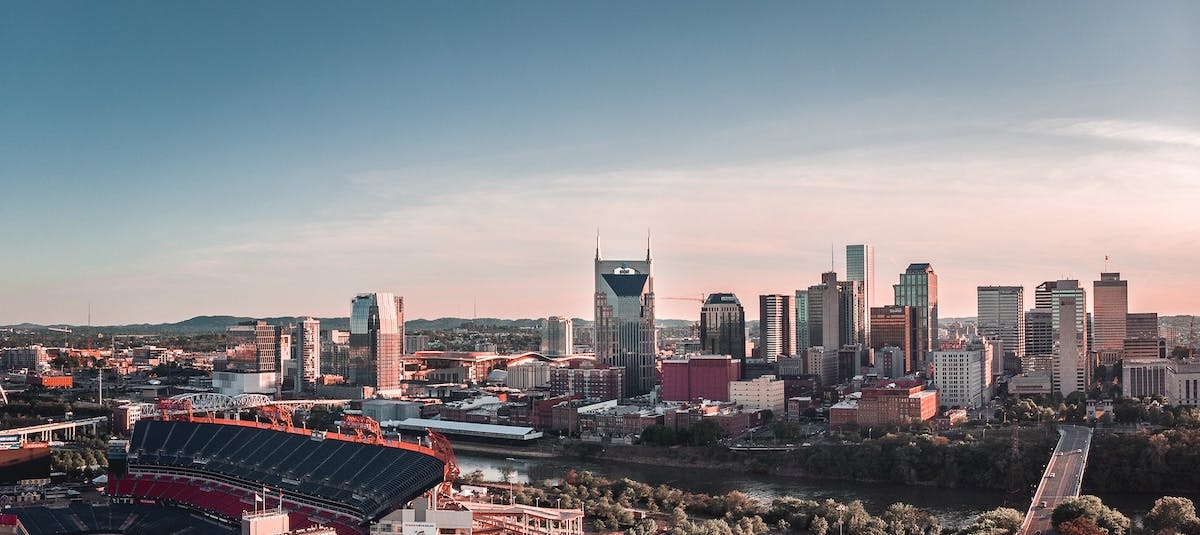 When considering real estate as an investment, usually the first question that comes to mind is "where?". With "location, location, location" still the top three criteria for a good buy, it's no wonder real estate professionals across the country focus so much attention on trying to predict where the next best bet will be. 
In the past few years, the biggest trend in real estate has been migration. People keep heading to good weather, more space, and more affordable locations within the US. Cost of living and quality of life are becoming more influential, alongside usual factors such as strong labor markets.
So where are the cities that potential real estate investors should be focusing their search for a good deal? And for homeowners considering holding onto property to rent out, are there big opportunities in your city? For clues on where the next emerging markets could be, we took a look through PwC's latest report, "Emerging Trends in Real Estate 2024". Here's what we found. 
Top 15 U.S. markets for real estate investors to watch
According to a survey of real estate consultants and industry professionals, here are the top 15 markets to watch:
Nashville 
Phoenix 
Dallas/Fort Worth 
Atlanta 
Austin 
San Diego 
Boston 
San Antonio 
Raleigh/Durham 
Seattle 
Houston 
Denver 
Charlotte 
Miami 
Northern New Jersey
Source: Emerging Trends in Real Estate surveys, compiled by Nelson Economics, published by PwC in this report. 
Magnets for migration in 2024
Where is everyone moving to in 2024? All eyes remain on the Sun-Belt region where the population is soaring — much like the temperatures they enjoy. However being an attractive prospect for real estate also makes metros in this region fiercely competitive, so potential buyers need to do their research on the best localities to find a deal. Migration-magnet cities include Atlanta, Phoenix, San Antonio, Tampa/St. Petersburg, Dallas/Fort Worth, Houston and Miami. 
Fastest growing real estate markets in 2024
The fastest growing markets on the list are Austin, Nashville, and Raleigh/Durham. Though the pace of growth is slowing as the cost of living and competition for real estate grows, these metro areas have enjoyed incredible and sustained population growth in recent years. 
The PwC report also notes that Boise in Idaho is absent from the top 20 list for the first time in two years. After being considered a shooting star in 2022, it's fallen to 41 in this year's report. It's a timely reminder that there's risk in chasing the same bets as everyone else and some may prefer the stability of more established markets. 
Mid-size cities to watch in 2024
Which brings us to opportunities in mid-size cities. Potential buyers who want the stability of a big and established city, but can't afford the entry cost of a major metro like Los Angeles, San Francisco or Seattle, often look to their smaller counterparts. Sometimes called "18-hour cities", these cities don't operate 24/7, but offer similar quality of public services and job opportunities. The report lists Charlotte, Denver, and San Diego as the top mid-sized cities to watch in 2024. 
Discover Belong PRO: With guaranteed rent, 24/7 support and an innovative approach to renting, see why thousands of US homeowners are ditching outdated Property Management in San Francisco, San Diego, Los Angeles, Tampa, Jacksonville, Concord, Berkeley, Orlando and more.
Challenges and opportunities in single-family rentals in 2024
Unlike short-term rentals and the stock market, long-term single-family rentals provide a critical service to the community — a place to call home. For many Americans, home ownership is out of reach for them right now. Or they need to relocate temporarily for work. Or aren't ready to pull the trigger on a forever home. But everyone needs a place to live.
The report predicts that economic uncertainty, coupled with a shift in lifestyle preferences will continue the trend of more adults delaying homeownership. This will keep up the demand for high quality long-term rentals in desirable neighborhoods. For homeowners looking for stability, locking in great residents for 12 months with guaranteed rent can offer predictable and reliable income. 
The challenges ahead center on the cost of living. Home expenses are rising in every direction. Most landlords have successfully passed on those costs into higher rents, but the skyrocketing growth of years past has slowed. If your rental home is in an area with more housing supply coming into the market, you will need to factor this in before any major hikes send good residents packing. 
The rising cost of insurance is another factor to consider. Many of the listed high-growth markets also happen to be in areas that experience extreme weather conditions. Heatwaves, wildfires, storms, flooding and hurricanes can all send your insurance premiums through the roof. The ongoing cost to protect your asset is worth considering before investing in real estate in a high-risk area. 
Learn More: Why Belong Focuses on Long-Term Rentals
Reach your financial goals with guaranteed rent
Belong is simplifying the rental experience and helping more homeowners reach their financial goals through real estate. Tell us about your rental home now to get started, or learn more about BelongX for self-managing landlords here. 
You can also visit our homeowner's page to learn more about how our modern, tech-enabled services are helping people ditch property management in the markets mentioned in this article including Austin, San Antonio, Tampa, Raleigh/Durham, Dallas/Fort Worth, Houston, Miami and more. 
Disclaimer: A major city doesn't represent one 'housing market', but rather many housing markets within every locality. A good buy in Miami isn't necessarily the same as a good buy in Tampa. Some cities have consistent demand, others will go through fluctuations based on supply and demand. It's important to consult with a professional and consider your personal financial situation, local microeconomic factors and other risk factors before choosing to invest in real estate. This article should not be considered financial advice. 
Mel Kershaw is a Content Lead at Belong. With an extensive background working with technology companies including Eventbrite and Yelp, she's always looking for ways to create educational and informative articles that simplifies tech and solves problems for her audience.