7 Interview Questions to Ask Property Management Companies
Written By
Belong on Feb 1, 2022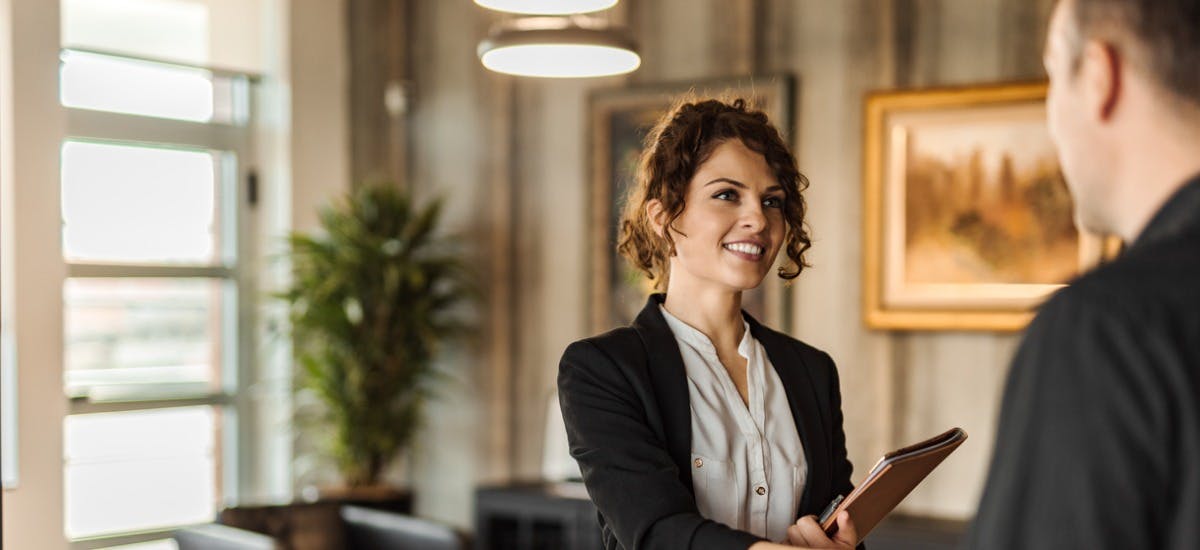 How do you interview property management companies when they all appear to offer the same service? Here are 7 questions to ask prospective properties managers to dig deeper and uncover best person for the job of managing your rental home.
How do you find a property manager that is the right fit for your circumstances and budget? By uncovering who will make your life easier and how they plan to take the stress out of finding and handling tenants for you. So before you sign a contract with a new property manager, here are 7 important questions to ask.
1. What kind of clients do you typically work with?
This question will help determine the kind of landlords the property manager is experienced in dealing with. If they work with bigger clients and large developers, that might be a sign that they're a reputable provider. But on the other hand, if they have big clients, are they going to make enough time for individual landlords with just one or two properties? How many properties on average does each manager look after? Depending on their answer, you might want to dig into their approach to working with smaller clients, or what the average duration of a relationship is with individual landlords.
2. What services are included in your fees? 
Typically a property management company will charge between 6 and 10% of the monthly rent to manage your property. But there is a whole host of essential services that you're going to need that may not be included in this fee. You could be charged for everything from marketing to property inspections, even renewing the lease. This means a low management fee might lead to a stack of hidden costs that you weren't prepared for.
Belong on the other hand never upcharges for these services.
3. Can you take me through the full process of letting my property?
On the outside, it might seem that all property managers offer the same services. But not all property managers are created equal. What are they using to achieve the best possible market analysis? Are they stuck in the past or using up to date technology to market your home (such as 3D tours and virtual walkthroughs). Ask them to take you through the process of marketing and vetting tenants, as well as how they arrived at your proposed monthly rent.
4. How do you handle maintenance requests and emergency work?
Find out what the turnaround time is like for maintenance and urgent repair work on your home if it was needed. Here it's important to put yourself in the shoes of a hypothetical resident with a pressing emergency – and how that reflects on you, their landlord. If your toilet was leaking, do you think they'd be able to fix the problem fast enough? What kinds of costs would you be facing to use their contractors? 
It's also worth noting that almost every property manager marks up contractor services. Except Belong (because we're not a traditional property management company). Belong's contractors are full-time employees, so here's no motivation to do that.
5. How do you handle rent collection?
If a property manager is using modern, digital services to ensure you're paid on time, this is telling. It means they're keeping up with the times and are not regressively old-school or going to leave you waiting for cheques to clear. Find out what kind of financial documentation you can expect to receive to help with your record keeping. You should also find out what the process is if tenants fall behind on their rent, as this could put a serious dent in your cashflow.
Belong guarantees rent, giving homeowners the choice between getting paid on the first of every month, or receiving the entire year of rent upfront. Regardless of when tenants pay, you can bank on when your rental income is received.
6. How do you handle evictions?
This is an unpleasant topic of conversation, but better to broach it sooner rather than later. Property managers will typically manage the process, but some will charge for this service or may incur legals costs that are passed on to you.
7. Do you charge when the property is vacant?
Believe it or not, some property managers do charge landlords when their rental homes are empty! Belong on the other hand will make sure you're not out of pocket and can even keep paying you the rent you're missing out on when your property is vacant, with out Smooth Payment option.
If you're questioning the value of property management, Belong is the answer
There are plenty of landlords that question the value of property managers and consider taking on management themselves. If you've got questions about traditional property management, Belong has answers. Find out how Belong is doing everything differently here.