How Much Does It Cost to be a Landlord?
Written By
Melanie Kershaw
Last Updated Sep 1, 2022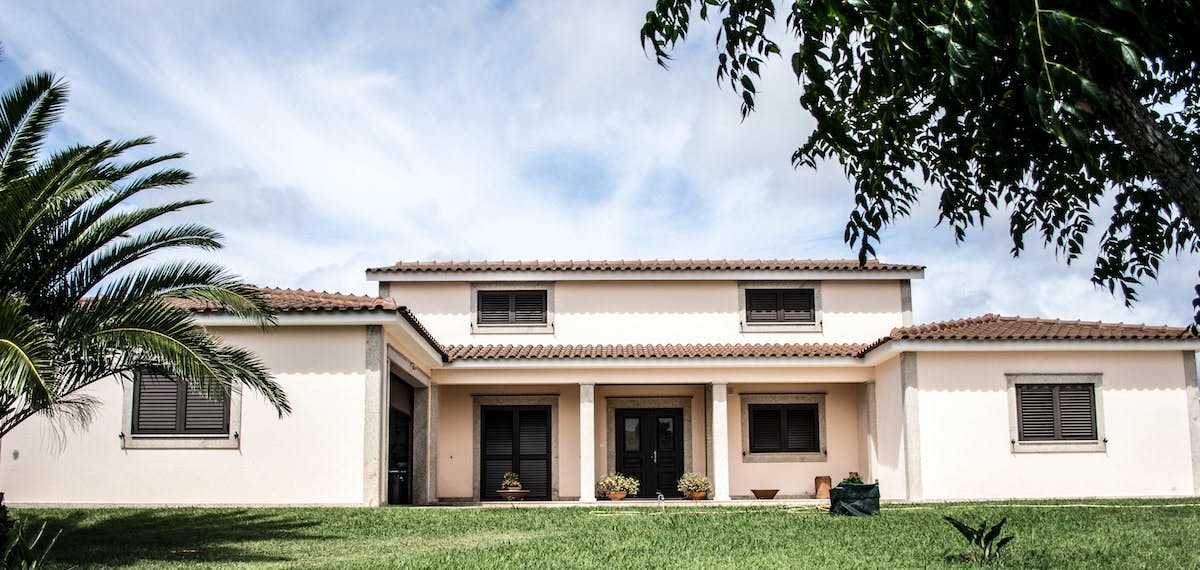 How much does it cost to be a landlord, really? Will you achieve positive cash flow once you've crunched the numbers?
While the costs of being a landlord will vary greatly from house to house, considering common expenses and maintenance can help you make financial estimates for your rental property. This guide can help you prepare for the cost of being a landlord, adjusting costs o your specific circumstances and including debt owed on a property for the most accurate estimates.
Belong compiled the average costs of managing a rental property from a variety of sources including HomeGuide, Forbes Home, Bankrate, Zillow, and Investopedia. Property management costs have been averaged from industry and market analysis conducted across California, Washington, and Florida including Belong's own pricing models.
Disclaimer:We don't enjoy using the word 'landlord'. We prefer to refer to members in our network as homeowners and residents, not landlords and tenants, since we're on a mission to upend and redefine the traditional landlord-tenant relationship. That said, sometimes the words tenant and landlord need to be used to provide clarity, because the costs for homes on a residential home will differ to a rented home — so in this article we use them interchangeably. This article provides a guide based on average costs for homeowners of residential property for rent in the US but actual costs will vary.
Example costs of being a landlord: Fixed costs
To determine how much it costs to be a landlord, begin by identifying and calculating the fixed costs associated with owning a rental property. Fixed costs for landlords include mortgage, insurance, property taxes, HOA fees, and rental licenses or inspections. These fixed amounts will account for most of the costs of being a landlord and vary greatly depending on the location, how much the home is worth and the amount of debt owing. 
Consider a two-bedroom rental home that has Seattle's median rent of $2,699 per month. Sample fixed costs in Washington (above mortgage and any taxes owed) may include: 
TOTAL: $657 per month or $7,889 per year
Average rental property maintenance costs for landlords
To estimate how much it costs to be a landlord, consider calculating the annual maintenance costs. In calculating the yearly maintenance cost, homeowners should account for ongoing maintenance costs and common repairs or replacements. 
Common types of ongoing maintenance can include lawn care, pest prevention, gutter cleaning, and snow removal, plus the odd toilet or appliance repair. HVAC systems or pools will also require additional maintenance. If you expect your resident to address these maintenance needs, we recommend that those responsibilities are clearly outlined in the lease. 
In considering the costs of repairs, carefully evaluate the condition of your rental property. Older rental properties or properties that have not been recently updated will likely require more repairs. 
Ongoing maintenance costs (national averages): 
Average rental property management costs 
If you own a rental property, you will likely choose to either self-manage the property or engage a property manager or property management company. These options each come with different costs.
If you choose to self-manage your rental property, you'll need to account for various costs. You should also factor in the cost of your time or the expense of hiring someone for specific tasks. 
On average, here is a breakdown of costs to manage a rental property:
Additional costs to consider include mileage and home office costs for self-managing a home. You may also incur cleaning costs before putting your home up for rent, though after this will generally be taken care of by vacating tenants or the security deposit.
If you choose to hire a professional management company to assist, many of these costs (such as tenant screening, marketing, photography, creating a lease) are included in a flat management cost, typically 6 - 12% of the monthly rental income. 
There are also additional property management fees that homeowners should factor into the costs of being a landlord. Depending on your property management contact, you can expect to see some or all of the following fees: 
Placement fees: 50% - 100% of first month's rent per new tenant
Management fees: 6-12% of rent per/month
Maintenance Markup: 0-20% of contractor fees
After-hours & holiday contact: 0 - 25% surcharge
Initial set-up fees: $0 - $600
Lease renewal fees: $0 - $250 per contract
Inspection fees: $0 - $150 per inspection
Advertising/marketing fees: $150 - $3000 depending on package
Eviction protection: ~$200 or additional 1-3% of management fee
Source: Belong analysis of property management companies in California, Washington and Florida, as well as own market knowledge/fee structure. Belong does not charge fees for set-up, lease renewals, eviction protection, marketing and more.
Meet Belong. A modern-day solution for landlords. 
What if there was an alternative to traditional property management? Belong helps residential property owners attract, find, and retain residents who love their homes. We work with single and multi-family homeowners with either a vacancy or a current resident. We help make renting out your home more enjoyable and profitable—all with transparent pricing and no hidden fees. 
Belong offers homeowners everything needed to manage their rental property
Belong helps prepare your home for future residents by completing any maintenance or repairs that you might need. We also help you identify the right rental price for your home using a combination of expertise and technology. Belong markets, shows your home to potential residents, and creates 3-D virtual walkthroughs and photos. We also screen and place your new residents using a comprehensive vetting process.  
Finally, Belong manages the relationship with your residents. Our Member Service Team will handle all communication and requests. We collect rent, schedule visits, and process maintenance requests. 
Guaranteed rent from Belong 
We understand the costs of owning a rental property and support our homeowners by offering them guaranteed rent. You'll get paid monthly, even if your resident pays late or not at all. We feel confident enough in our ability to find the best residents that we're willing to guarantee your monthly rental income. 
Get qualified and hand over the keys 
We're passionate about making the rental home market easy to navigate, transparent, and enjoyable for homeowners. We invite you to learn more about Belong and discover a new, modern approach to property management. Click here to see if you qualify.
Mel Kershaw is a Content Lead at Belong. With an extensive background working with technology companies including Eventbrite and Yelp, she's always looking for ways to create educational and informative articles that simplifies tech and solves problems for her audience.