Putting a Price on Peace of Mind: What Property Managers Need to Know About Home Security
Written By
Belong on Sep 15, 2021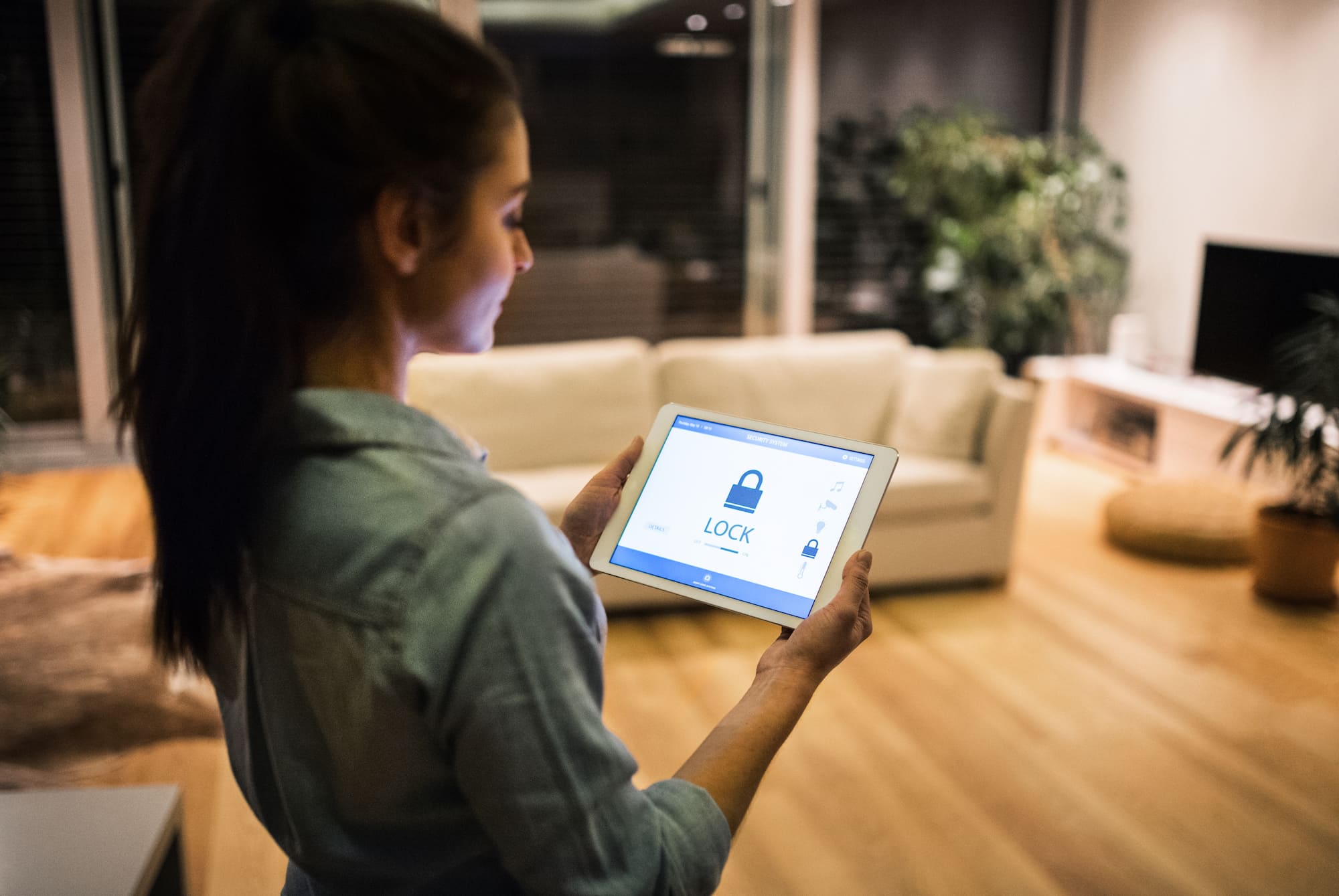 From mobile apps to motion sensors, there are many new smart home security products on the market — but are they worth the cost? How do you put a price on peace of mind?
When the first smart home security products came on the market, many property owners were skeptical – and we understand why. A smart home security system might protect their packages, but what was to prevent it from looking in on them, too? Could something as simple as an internet-connected doorbell camera turn an ordinary landlord into Big Brother.
In the long run, though, home security products proved so easy to use – and so useful — that most of the skepticism was overcome.   Belong - the property management company that rents to people who will love their houses as much as the owners do - has found that an investment in home security demonstrates a meaningful level of care and concern around the resident.
Still, the question remains, how do you keep your residents safe without hovering or intruding? And, given the sometimes overwhelming range of options, which products offer the greatest return on your investment?
Smart locks
An economic choice, smart locks add an extra layer of security without additional surveillance. Some operate with a keycode, which can be changed when residents move out, while others connect to a smart device via Bluetooth or Wi-Fi. A keypad eliminates the need to rekey locks whenever someone new moves in, which can get expensive.
Plus, no more lost keys: your residents will never get locked out again, and you will know exactly who has access to your home. The August Smart Lock Pro even allows more than one user to have admin access — meaning residents can set (and change!) their own password.
Smart security alerts
When most people hear home security, they think of cameras; but there are many other anti-burglary systems that are just as effective. The folks at Belong recommend motion-activated sensors that alert residents to potential intruders before they reach the front door and act as a deterrent as well as security. Sound alerts notify you if someone breaks a window or kicks down a door, protecting against smash-and-grab events.
From a residents' perspective, alert systems provide added peace of mind, and they may feel less like surveillance than a doorbell cam or recording device. Systems connected by Wi-Fi can be set up to be accessible to both you and your residents.  Which makes them feel like they have as much control as you do — a powerful position for a renter to be in, that should assuage any paranoia they might have about you spying on them.
You own a home.
We have someone to ❤️  it.
Smart damage protection
The unsung heroes of the smart home world are property damage protection tools. While passive CO2 and moisture detectors have long been staples, new smart versions are even more effective, especially when combined with a monitoring service such as ADT. Homeowners can check these devices from a distance and get a Belong Pro on the scene, if needed, before leaks become floods.
In our current environment of unexpected weather events -  the Washington Post recently reported that nearly a third of all Americans suffered a weather emergency this summer - we don't know a single homeowner or resident into their home.
Similar smart devices also empower  residents, giving control over their safety: think smart plugs, which they can use to turn off a curling iron or stove burner. Or a smart smoke alarm, which alerts the fire department even if the residents are away.
Smart choices
Home security does more than protect your property from burglars and accidents. The right system can also be a wise investment in your relationship with your residents. In fact, residents report that they are willing to pay more for smart security. They understand the benefits of a system that looks out for them and can be customized to their needs. Whether that means a keyless entry or a backdoor camera, it shows that you care about their safety.
You've got options. The right smart home security system gives both you and your residents more control over their safety. That's not Big Landlord—that's a smart partnership. And your residents will thank you.
Smart home-security products
Here is a handy list of smart home-security products to check out: